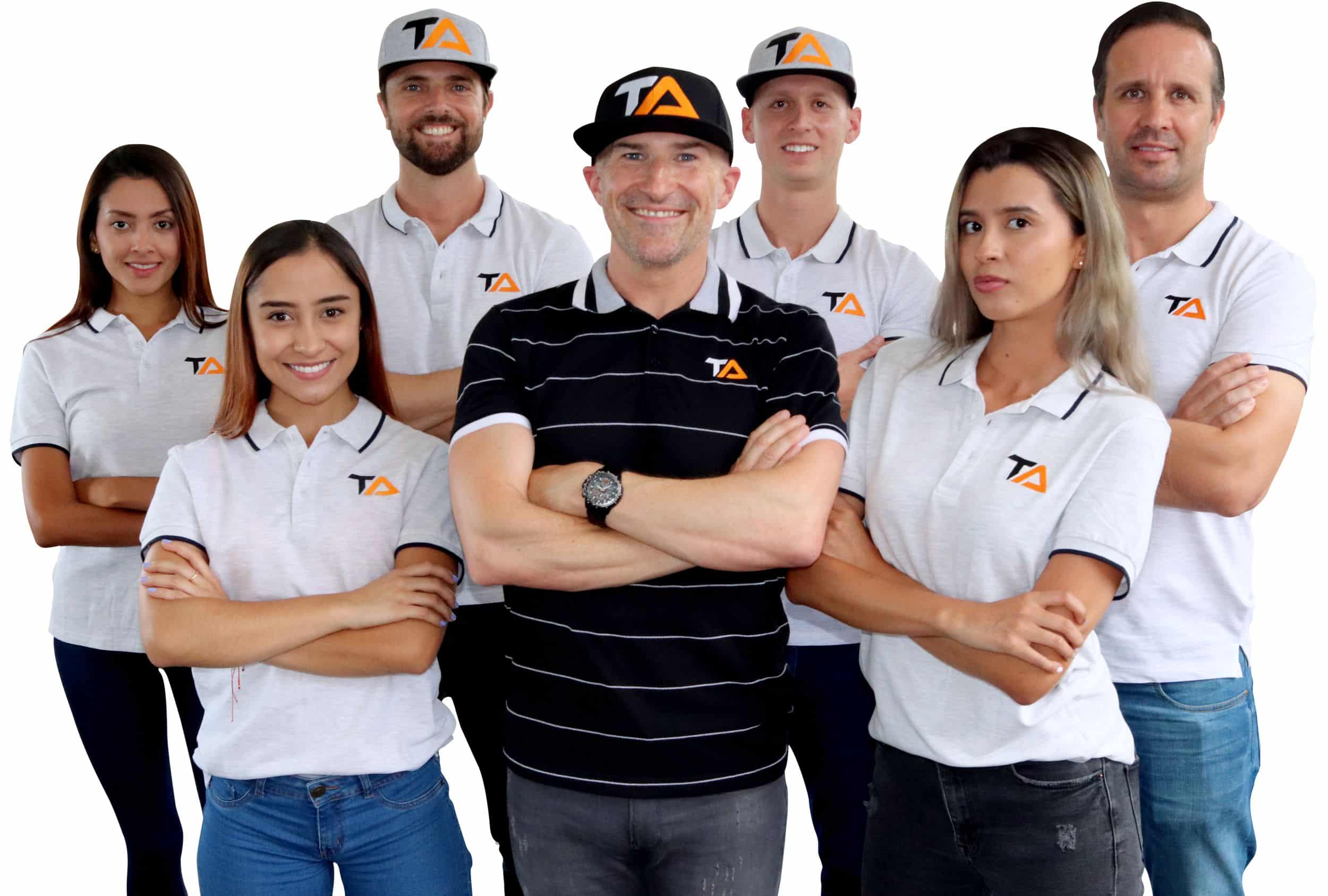 NSCA CPT MVP Package Example
Chapter 1 Assignments:
---
1
Describe the breakdown of the skeletal muscles. (i.e. connective tissues, filaments)
2
Explain the Sliding Filament Theory.
3
What are the Muscle Fiber Types? How do they apply to performance during exercise?
4
What two sensory structures assist with the control of skeletal muscles?
5
Discuss Bone strength in relation to Exercise.
6
What makes up the Axial Skeleton?
We include only the most important questions so that the huge NSCA CPT textbook does not completely overwhelm you.
Chapter 1 Assignment Answers:
---
You didn't think we were going to leave you hanging without the answers, did you? Use these answers to double-check your own. Or, use them as a cram guide before the exam.
NSCA CPT Mnemonics
---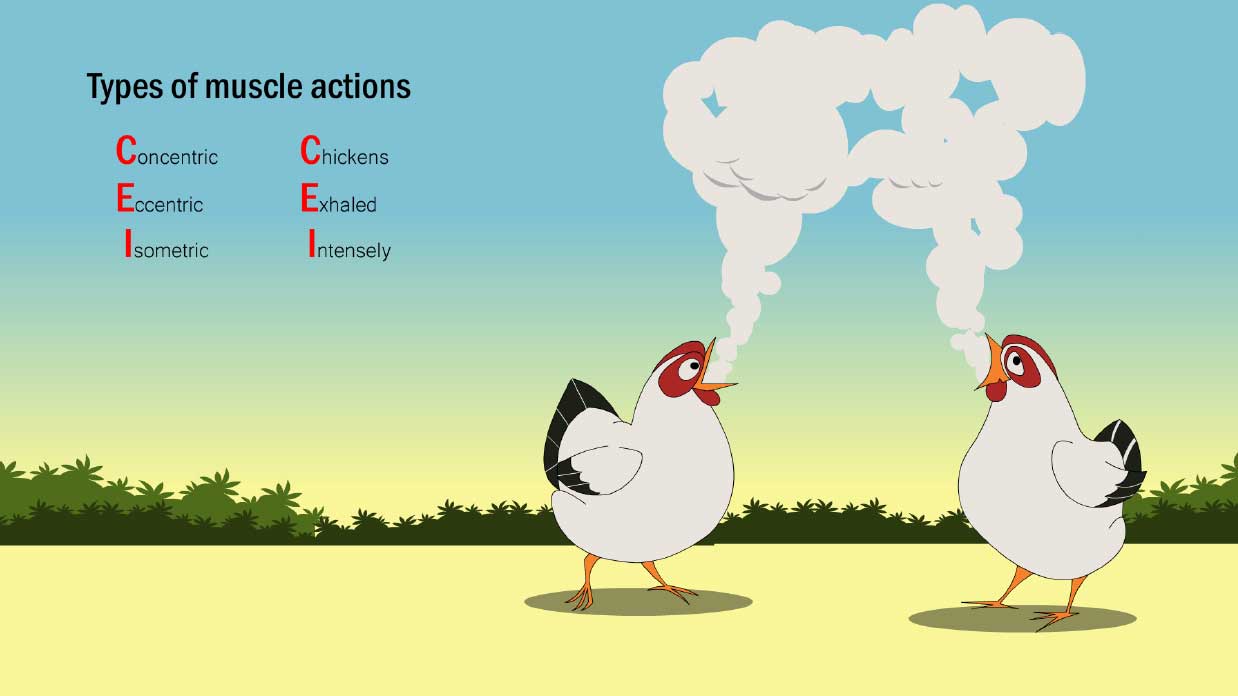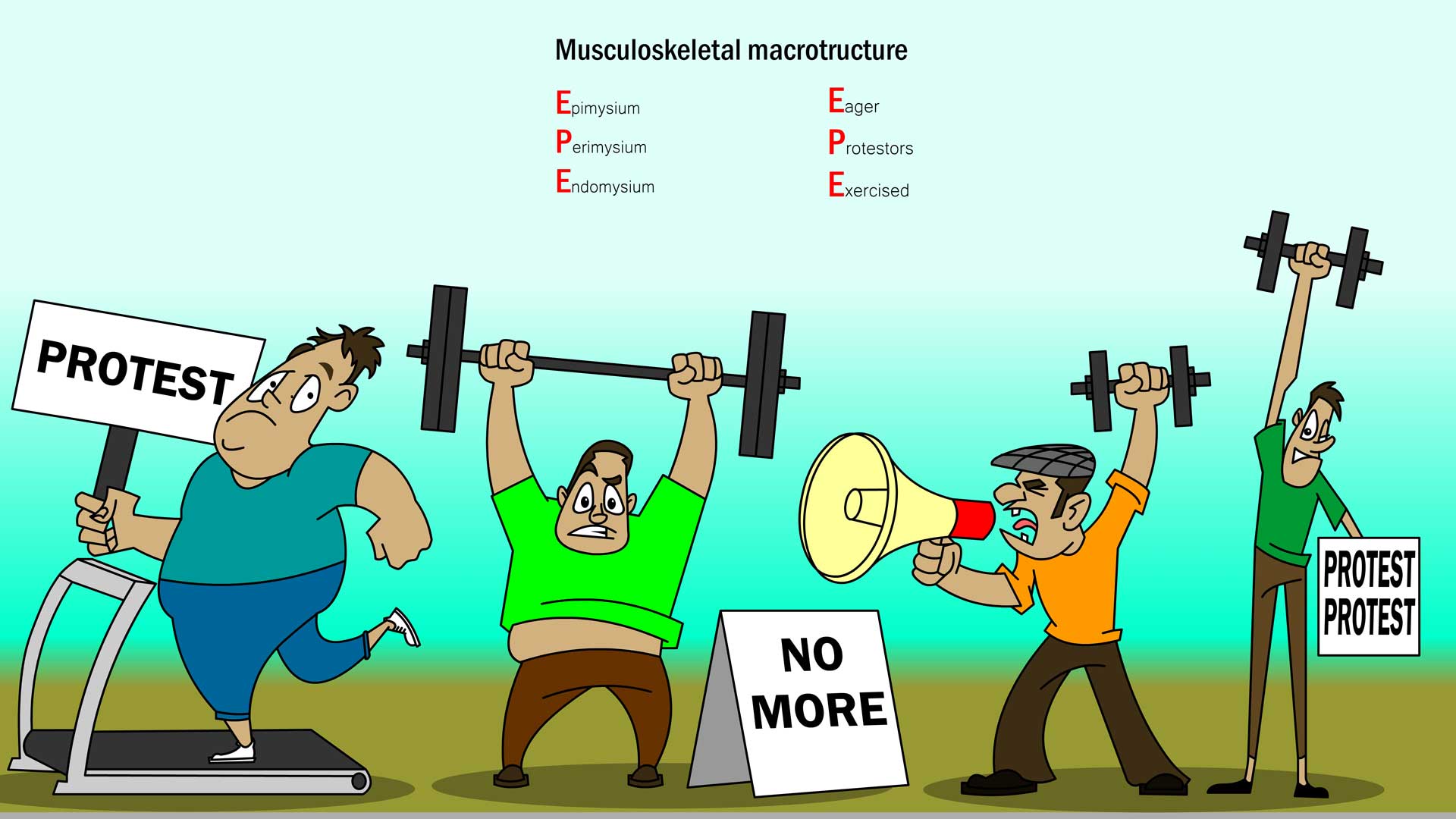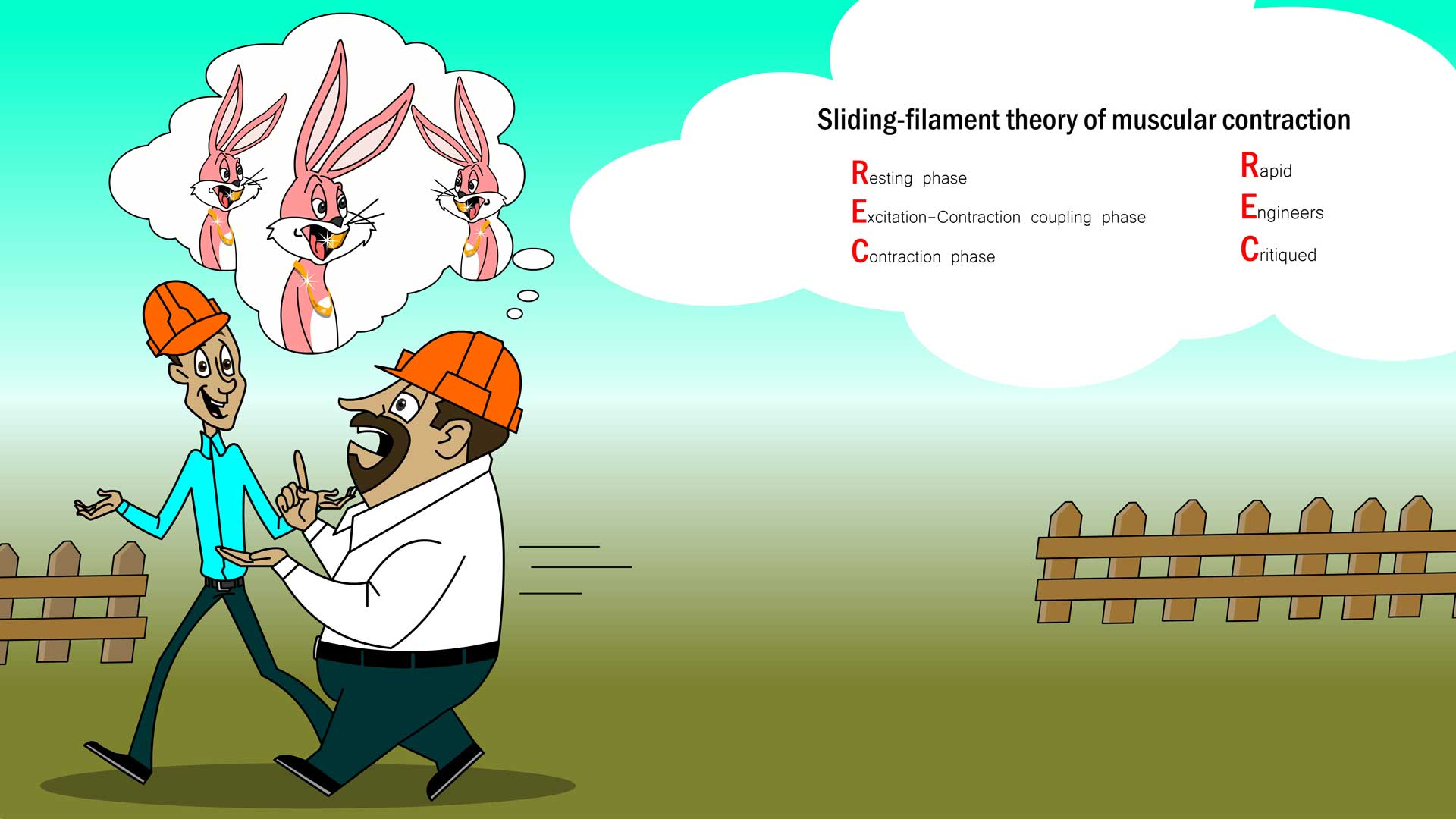 At first, mnemonics may seem like a strange way to study. But studies have shown time and time again that it is the best way to memorize information in a sequence. The goal is to make them as weird, controversial or gross as possible. Trust me, you are First Response might be "Ewwwww", but you will never forget them. Practice what you learned in the fill in the blank section below.
Let's practice one. Explain Musculoskeletal macrotructure:
Audio Study Guide
---
And for audio learners, we've got you covered as well. These are great to study while you are driving or hands-free. It is the same as the written study guide. Short and sweet. We don't want you falling asleep from an overload of long boring lectures.
Our Intelligent flashcards: Click a card
---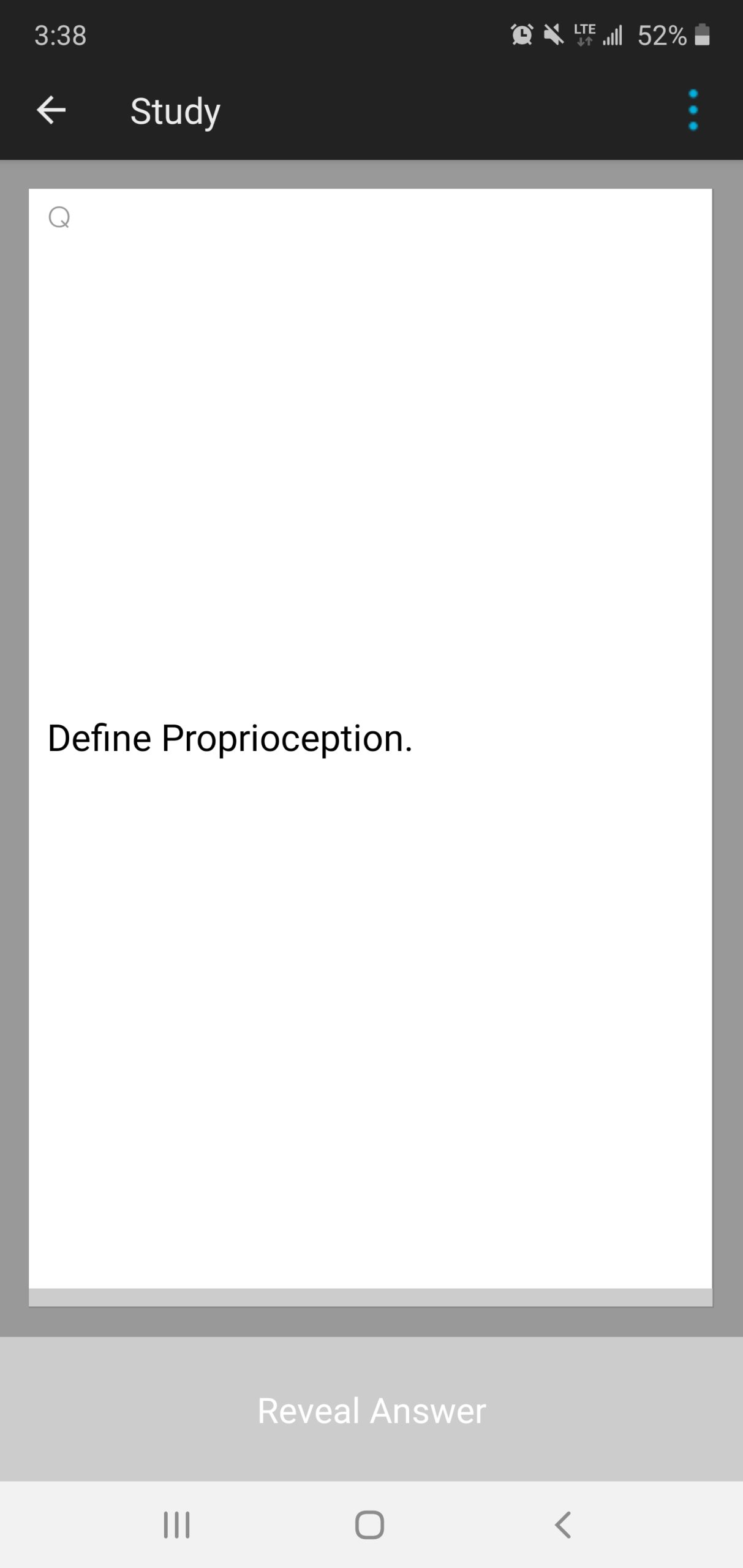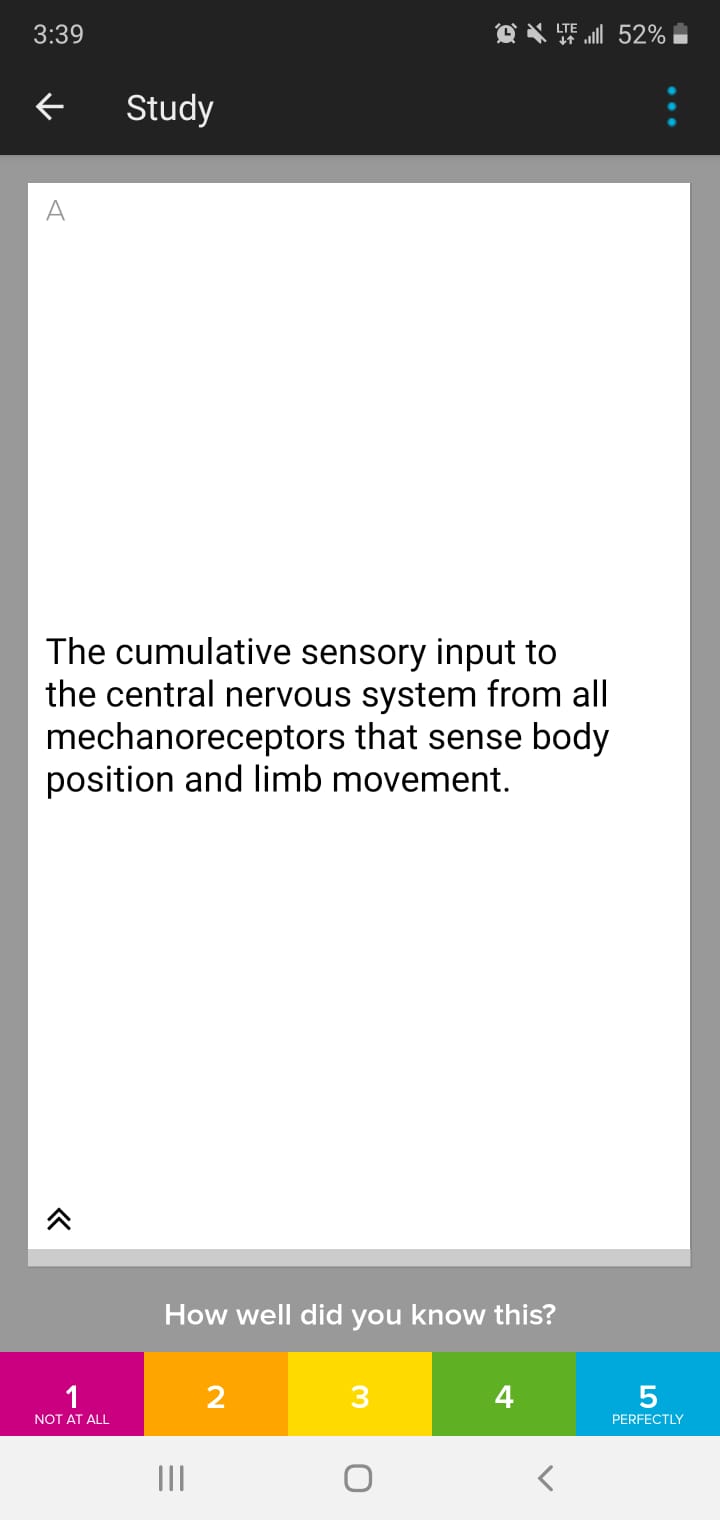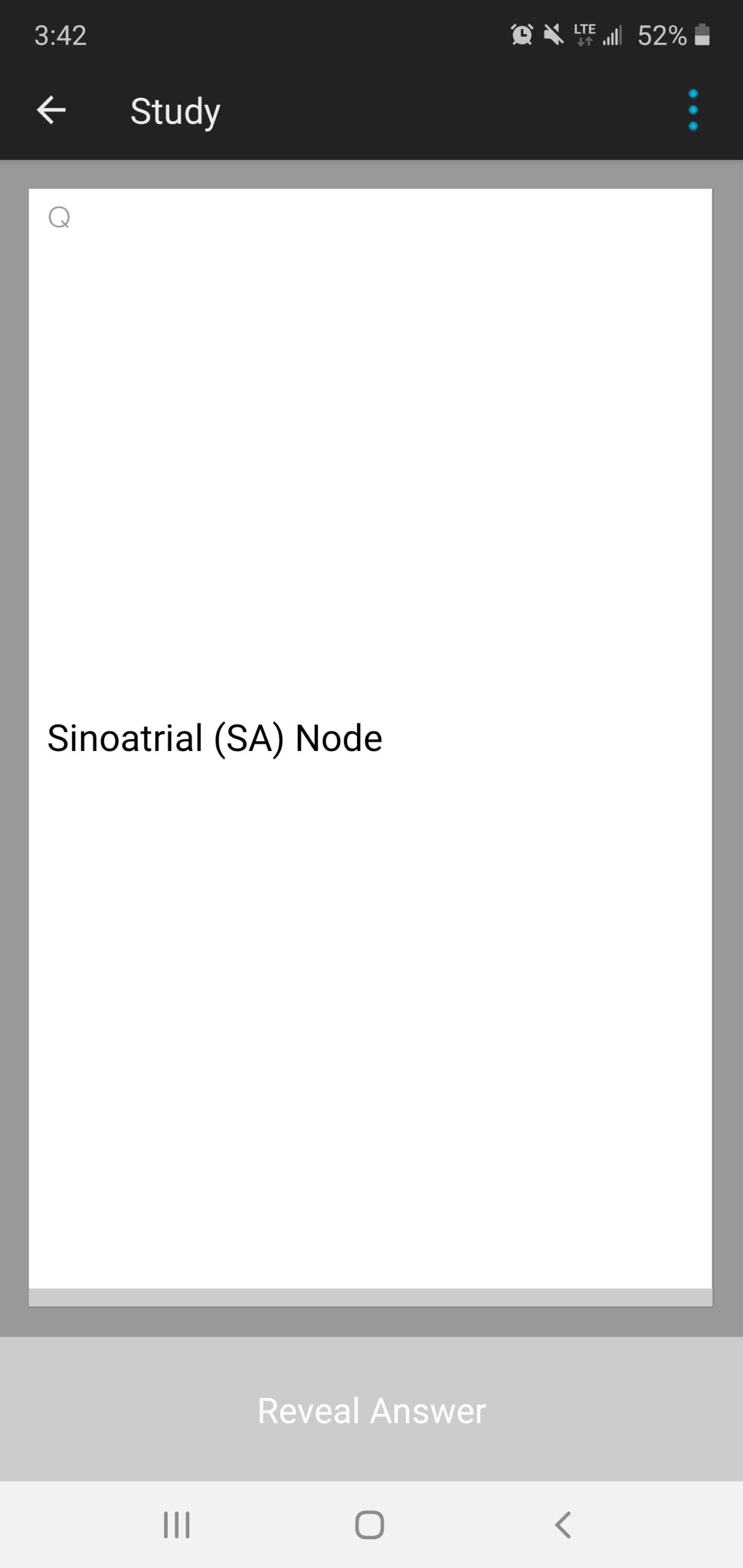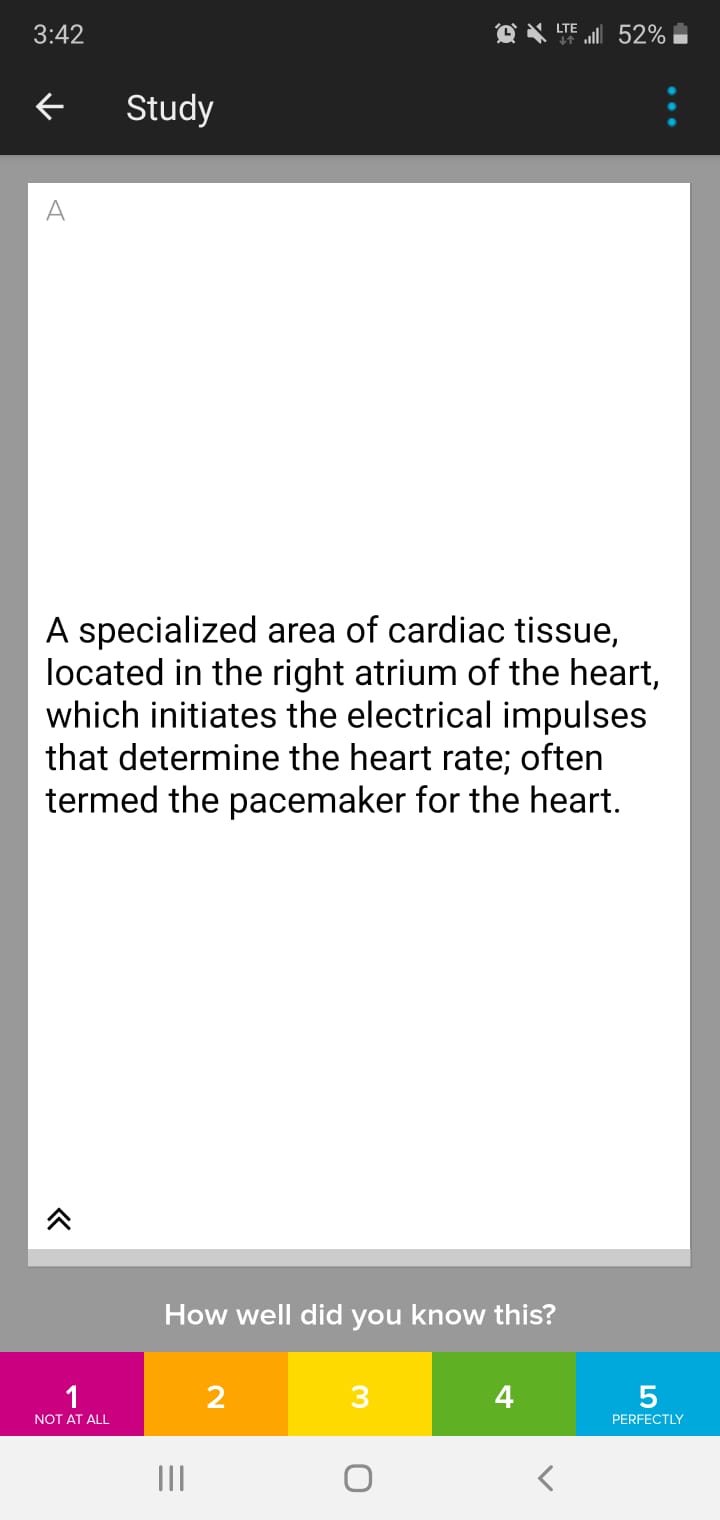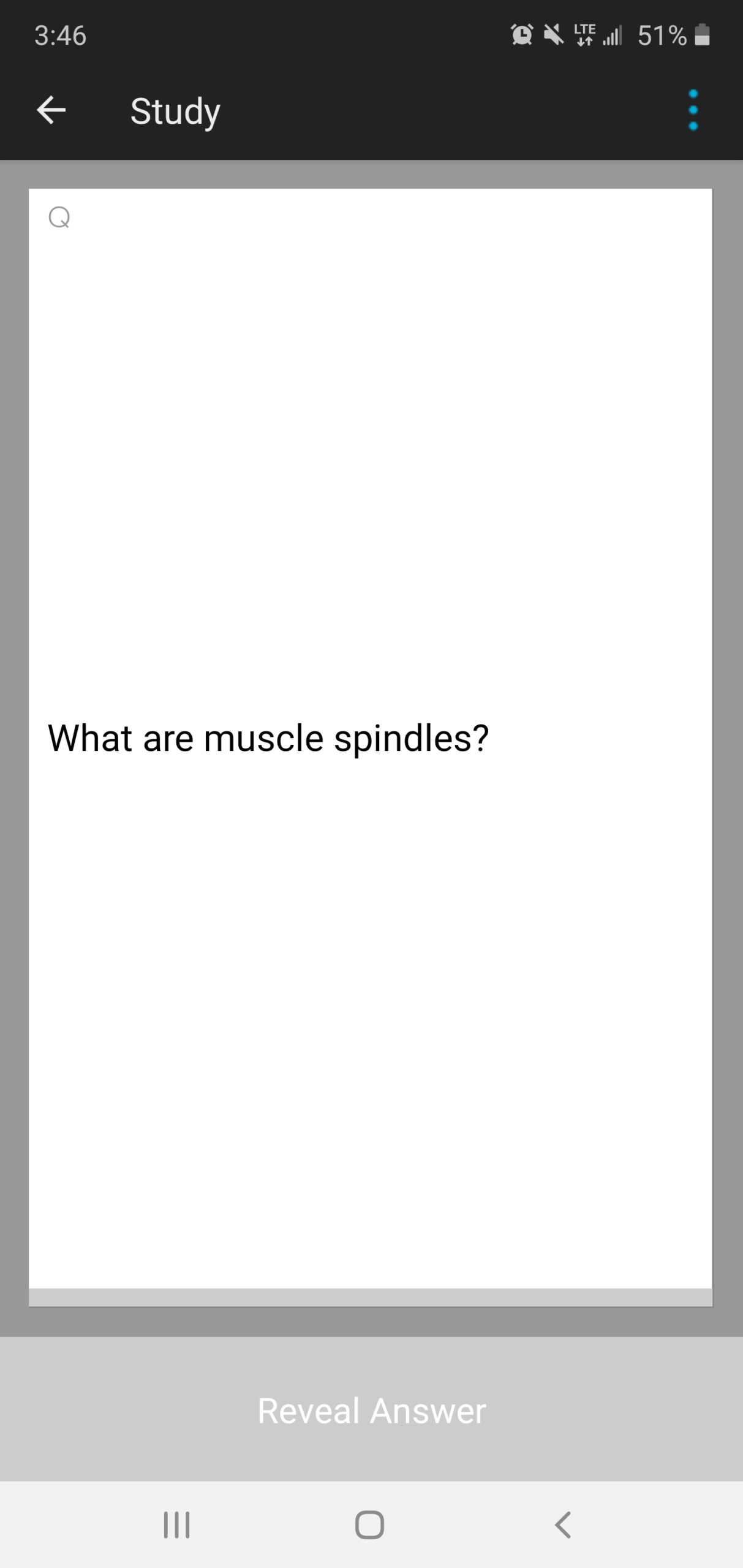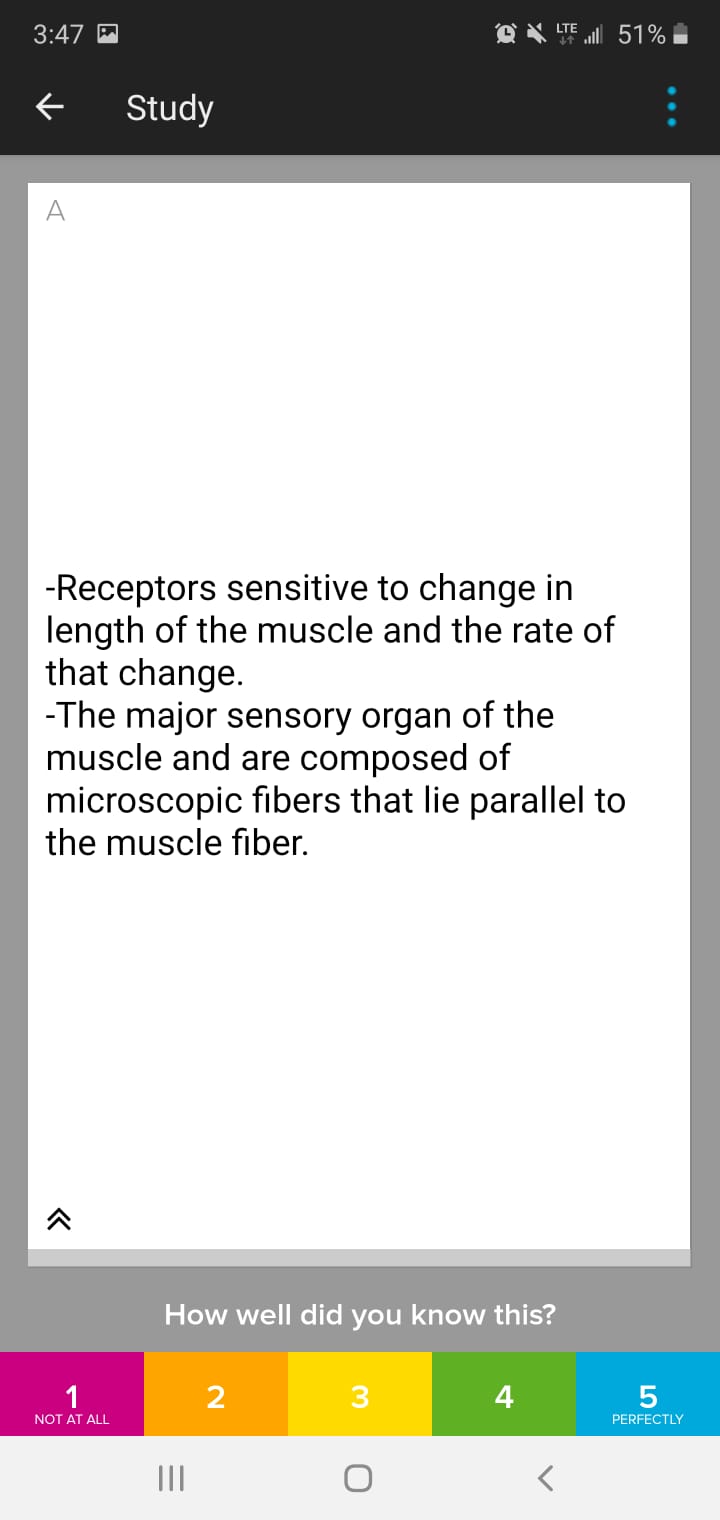 While using our intelligent flashcards, you will rate yourself on how well you know each card from 1 (pink) to 5 (blue). Our intelligent system will start showing you you're difficult cards frequently, and you're easy cards only once in a while. This will save you hours of time by focusing on your weak areas. 600+ flashcards total.
Practice Exam Process
---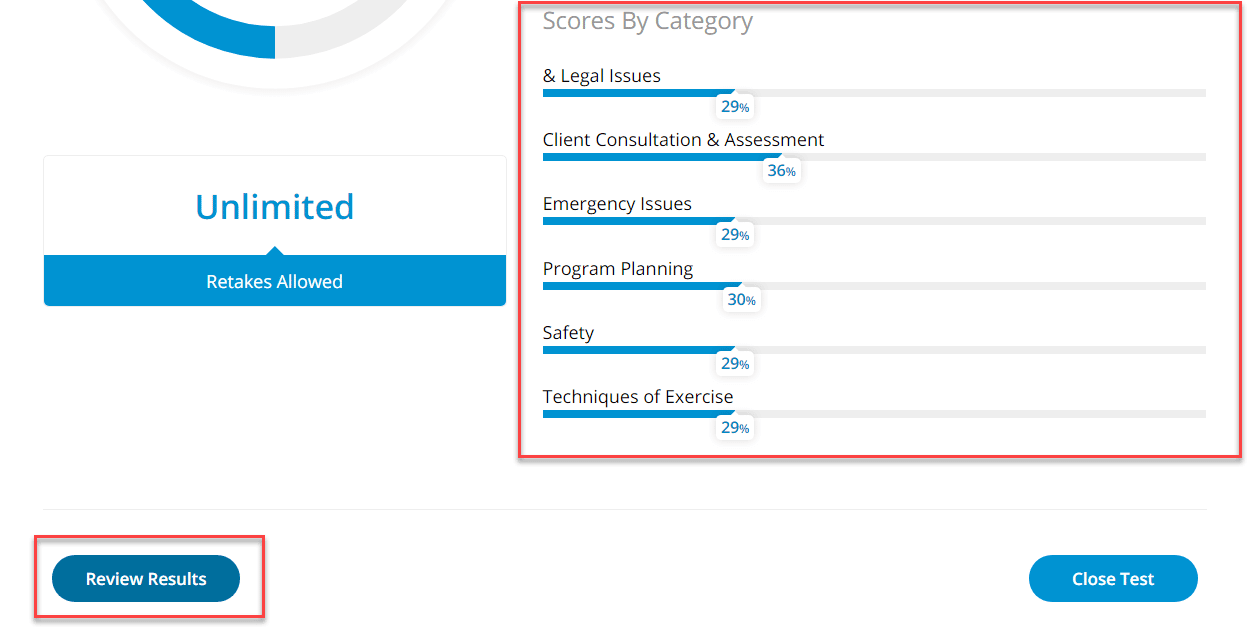 We have 4 complete (155 questions) NSCA CPT practice exams. These exams have a 2-hour countdown timer to replicate what it feels like to take the real exam. You are shown which domain each question comes from.

At the end of each exam you will see a breakdown of how you did in each of the six domains of study. This will help you refocus your studies on your weak areas. We have domain-specific quizzes to help you do this. Check the review results section to see the questions you got wrong.

In the "review results" section you will be able to see all the questions you got wrong as well as the correct answer and explanation.
Additional MVP study materials and features
---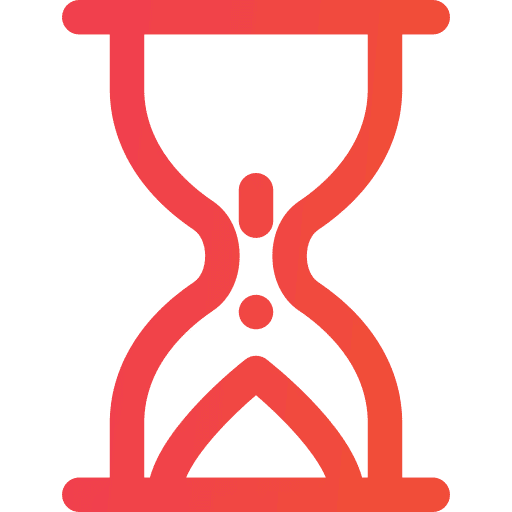 NSCA Study Blueprint
The study blueprint contains a 16 week study plan, an 8 week plan, a 4 week plan and a 2 week plan (AKA the cram plan). I help you decide which plan is right for you and show you exactly what to study (and how) for that time frame. This blueprint is essential if you are last second cramming and will give you the best chance to pass the exam.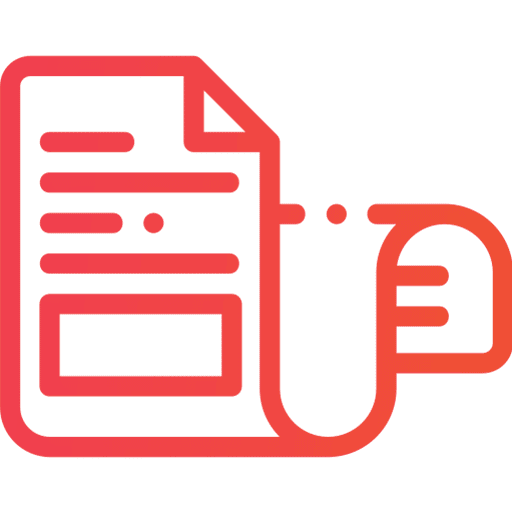 NSCA Cheat Sheet
The NSCA cheat sheet contains the most important information that you need to focus on right before the exam. This all fits on one sheet of paper and can be easily printed out and used the night before the test and as you are on your way to take it. This drastically helps with last-second retention of information.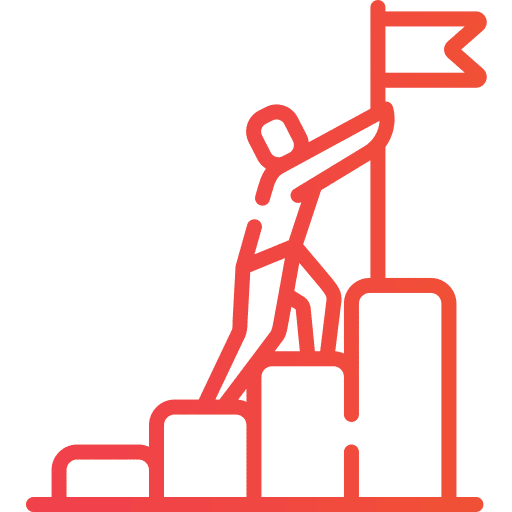 100% Exam Pass Guarantee
Our NSCA CPT MVP study package comes with an exam pass guarantee. It's straightforward, if you somehow fail the test after using our study materials, we will refund 100% of your money. Period. That's how confident we are in our study materials. The retest for the NSCA exam can cost up to an incredible $200! Don't take the risk of failing.
Flash Sale: Save $100 on the NSCA CPT MVP Package Today

Questions? Use the Chatbox.