This article is our comprehensive roundup of the best yoga certifications you can pursue if you want to become a yoga teacher. Getting the right yoga training certificate is important if you want to guarantee yourself a successful career as a yoga instructor.
In this article we cover the best yoga certification programs along the following criteria:
Accreditation for each yoga teacher training course
What styles these courses in yoga cover
Price and structure of the yoga certificate courses
Who each yoga certification is meant for
Finally, we cover a breakdown of the main considerations when choosing the best yoga teacher training so you are fully prepared to choose your certification and start your career as a certified yoga instructor.

We highly recommend that you take our helpful quiz to find the best Yoga certification for you.
Why are we qualified to recommend the top yoga teacher certifications?
Our team at Trainer Academy includes certified yoga instructors with every single certification we cover here on this list, as well as some yoga certifications that didn't make the cut.
We also have a wide range of individuals with many of the top personal trainer certifications, nutrition certifications, and other fitness specializations, so we have a solid grasp of the entire fitness industry.
As such, we have a very qualified insight into how each of these certifications works, the materials covered, and how well they prepare you for your certified yoga teacher career.
Once you complete this article, you'll be ready to select the best yoga certification online or in-person.
Our Top Yoga Certification Pick
ISSA Yoga 200 Certification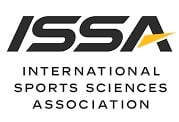 RYT-approved
100% online guided-study yoga course
Led by industry expert coaches
Extensive study resources
NCCA-accredited exam
A Quick Look at the Best Yoga Certifications
Best Yoga Certification Reviews
Best Overall: ISSA Yoga 200 Certification
Summary: The ISSA Yoga 200 Certification Course is a comprehensive yoga course that provides an excellent entry point into the yoga teaching industry under the famed ISSA banner.
The International Sports Sciences Association is a flagship fitness certification provider that now offers an incredibly powerful yoga certification that combines the curring edge science of sports training with the respected RYT credential that is a must-have accreditation for any legitimate yoga certification.
It is Yoga Alliance certified, which means that ISSA is currently the only provider of an accredited Yoga instructor course.
Yoga instruction typically leans towards a more abstract, intuitive approach, but the ISSA offers a great combination of a scientific approach to fitness with the traditional methodology from yoga.
The current price of this yoga teacher training is $988.00 paid-in-full or $99.00 per month for 12 months if you want to space out your payments.
Furthermore, ISSA aims to add value to traditional yoga practice by fusing natural biomechanics and exercise science principles engaged through the discipline.
The ISSA Certified Yoga Instructor teaches:
Foundational training for yourself, your clients, and your yoga practice
The history of yoga into modern day practice
Anatomy and physiology and practical application of Yoga Asana sequences
The key elements of teaching meditation and breathing techniques
The art of pose sequencing and transitions for safe and creative yoga classes
Signature Foundational Yoga Class with 37 poses
Purpose, cueing, props, variations, and cautions for over 80 yoga postures
Techniques for verbal and assisted cueing, and how to structure your yoga class for all levels
Professional and ethical components of teaching yoga and building a successful yoga business
Study materials, ebooks, and final exams are all delivered online through the ISSA learning management platform.
If you opt for the ISSA Yoga 200 course, you can bundle additional ISSA courses including the CPR, ISSA Nutritionist, and Online Coach courses for $159.00/month.
You can take a full-stack of courses for $199.00/month that includes the Glute Specialist, Exercise Recovery Specialist, and Transformation Specialist on top of the other certifications. This will set you up for some serious success as a coach, since you'll have a full toolkit to help clients reach a variety of fitness goals.
ISSA Yoga is also a great entry point into the group fitness certification track since you can combine multiple methodologies under a single banner.
Best for Fitness Professionals: ISSA Certified Yoga Teacher
Summary: If you want to add Yoga Instruction to your fitness professional offerings but don't want to spend the 200 hours to get your RYT-200, then ISSA has a great option for you with the NCCA-accredited ISSA Certified Yoga Instructor credential.
As you probably know, ISSA is famed for their ISSA personal trainer certification, which is among the best personal trainer certifications in the industry.
If you are primarily a personal trainer or fitness professional, then getting the ISSA Yoga is a good way to expand your knowledge into yoga without the 200 hour commitment associated with most other yoga certifications.
As mentioned, ISSA offers a 200-level yoga course as well, which we covered previously.
The good news is that both of the ISSA Yoga Programs are NCCA-accredited, so you can rest assured the curriculum is solid.
The current price of this yoga teacher training is $799.00, or $66.58/month for 12 months.
Furthermore, ISSA aims to add value to traditional yoga practice by fusing natural biomechanics and exercise science principles engaged through the discipline.
The ISSA Certified Yoga Instructor teaches:
The foundational yoga philosophy
Yoga history
Yoga class prep and programming
Pranayama and Breathing Techniques
The practice of Yoga
Yoga techniques and asanas across all levels
The study materials, ebooks, and final exam are all online.
This certification course is self-paced and may be accessed at any time.
Failed the exam?
No worries.
You are eligible for one free retake.
Best for Clinical Yoga: My Vinyasa Practice
Summary: My Vinyasa Practice has been voted the best yoga studio in Austin, Texas.
It was primarily built on the foundation of accessibility and service, and overtimes, it had expanded to offering yoga classes and yoga teacher training courses.
In fact, My Vinyasa Practice offers one of the top yoga certifications in the USA.
You may opt for the RYT-200 or the RYT-300.
This yoga teacher training is registered with Yoga Alliance and also as a Clinical Yoga Therapy program. This program also combines well with many other fitness certifications.
Note that the Yoga Therapy program is accredited by the International Association of Yoga Therapists (IAYT).
Not in Texas?
Worry not.
My Vinyasa Practice offers both in-person and online yoga teacher training courses.
The online yoga teacher training courses are as follows:
200 Hour YTT
300 Hour YTT
500 Hour YTT
The 200-hour yoga teacher training educates you on the foundations of Vinyasa Yoga.
Pricing for the My Vinyasa Yoga program starts at $375 for the 200 hour program and goes up from there.
But what is Vinyasa yoga?
Vinyasa yoga predominantly emphasizes movement and energy flow, as you sync your mind and body with your motion and breath.
This is also known as a "Vinyasa Flow."
This mind-body practice of yoga embodies a yogic philosophy that to achieve true balance we must accept change and embrace it
Yogis who practice Vinyasa Flows move through yoga poses as they would move through their outer world and adapt to fluctuations in their environment.
Note that this 200-hour certification course is self-paced and runs on your schedule.
My Vinyasa Practice is a registered yoga school with the Yoga Alliance.
Note that this training certification is the best online yoga teacher training, in that it goes way above and beyond to provide mentorship and quality content.
What about the RYT 300-hour course?
In this 300-hour YTT, you will learn to teach Trauma-Informed Yoga, Yoga Nidra, Yin yoga certifications, Restorative Yoga, Adaptive Yoga, and much more.
Trauma-Informed Yoga emphasizes a specific trauma's impact on the entire mind-body connection.
Yoga Nidra, also called yogic sleep, is a state of consciousness between waking and sleeping.
Moreover, in Yoga Nidra, you feel as though you are about to fall asleep.
Yoga Nidra is guided by a certified yoga teacher using meditation techniques.
Best Yoga Retreats: Kripalu School of Yoga
Summary: Kripalu School of Yoga has held successful yoga teacher training for over 45 years. In this program, yogis are empowered to explore their unique relationship to the practice of yoga.
Rather than strive to perfect the mechanics of a pose, the Kripalu School of Yoga uses asanas and different styles of yoga techniques to reveal the true nature of our real selves.
The Kripalu registered yoga school offers 200-Hour Yoga Teacher Training, 300-Hour Yoga Teacher Training, and lastly, 1000-Hour Yoga Teacher Training.
These yoga teacher training progressions offer incredible exercise science careers. Similar to becoming a strength and conditioning coach, becoming a nutrition coach, or becoming a personal trainer, pursuing the path of a yoga instructor can be incredibly rewarding and lucrative.
Did you know about Kripalu's retreats?
You can choose to go on yoga retreats in South India, and even obtain yoga certifications in India!
The 200-Hour Yoga Teacher Training requires yogis to have at least 2 years of experience practicing yoga.
Yogis may send a letter of recommendation from a yoga teacher or someone who can speak about their ability to be certified yoga teachers.
The 300-Hour Yoga Teacher Training also requires yogis to have a minimum of 2 years of experience practicing yoga.
You must send proof of successful completion of a 200-hour yoga teacher training from a Yoga Alliance-certified school.
Also, you'll need a letter of recommendation from either a yoga student (if you have yoga teaching experience) or a yoga teacher.
Note that you are required to have successful completion of the following (in order):
Foundations of Ayurveda
Uniting Yoga and Ayurveda: Balancing the Doshas (formerly Integrating Ayurveda into Yoga Teaching)
One additional approved elective 300-hour Kripalu modules
You have five years to complete this yoga teacher training.
The yoga teacher training in Kripalu's 1000-hour certification program may also be taken as a standalone program.
In other words, you may apply to the 1000-hour yoga teacher training and retroactively receive credit for your total hours.
However, before registering for the 1000-hour track, you will be required to apply and to have been accepted into the certification program.
Additionally, you will need 2 years of experience practicing yoga.
Also, you must provide proof of successful completion of a 300-hour or 500-hour yoga teacher training program from a Yoga Alliance-certified school.
Finally, you need to submit a letter of recommendation from either a yoga student or a yoga teacher.
You are allotted a minimum of five years to complete 500 hours of training from the list of 1000-hour–approved training.
Pricing for the Kripalu school of yoga comes in at $2,500.
But perhaps you are interested in yoga certifications online?
Fortunately, Kripalu has the option to train online.
You may select yoga certifications and different levels of training.
Overall, Kripalu School of Yoga has pretty reasonable prices.
Half of the total program cost (tuition and housing/commuter fee) is due at the time of registration.
This ensures a spot in the certification program, as well as housing. if needed.
The remaining balance is due five days before the start of the certification program.
Training on campus versus training online has its own unique refund policies.
Best Worldwide Yoga Program: YogaFit
Summary: YogaFit is a worldwide yoga teacher training program that helps both new and seasoned yoga teachers alike thrive in their careers. With YogaFit, there are a ton of course options, including the 200-hour certification program or the 300-hour certification program.
The YogaFit 200-­hour Yoga Teacher Training provides you with all you'll need to become a certified yoga teacher or upgrade your own practice.
In case you were wondering, this is one of the best yoga certifications approved by ACE (American Council of Exercise).
ACE also is home to one of the best personal trainer certifications.
Not yet certified?
I recommend going through the ACE study guide, which pairs well with its respective ACE practice test.
You'll find that ACE covers similar content to the National Academy of Sports Medicine (NASM) certification.
See for yourself:
You may also see how it compares to other personal trainer programs.
For more in-depth information, read NASM vs. ACE, and to then compare NASM to ISSA, read NASM vs. ISSA.
Never hurts to explore all your options before choosing the best one for you.
Now back to the YogaFit certification.
This certification program is ideal for those with yoga teaching experience, yogi practitioners, yoga enthusiasts, personal trainers, and throughout the yoga community.
You are free to choose your schedule from the following options:
YogaFit's modular training system
RYT 200 Virtual Intensive
The modular training system allows you to complete your yoga certification course at your own pace, and in any location, virtually.
Pricing for the YogaFit certification comes in at $450 and goes up from there.
You pay as you go, and may begin the certification program either in person or virtually on Level One.
The RYT 200 Virtual Intensive offers fixed dates and times at a discounted, bundled price.
Note that both the in-person training and training offered live virtually via Zoom count toward your RYT-200.
The curriculum covers the principles of anatomy and physiology, the yoga philosophy and history, the practice of yoga, the business of yoga, asanas, Sanskrit terms, and meditation techniques.
What about alternative yoga certifications and electives?
YogaFit also offers youth yoga certifications, Meditation and Mindfulness, prenatal yoga, YogaFit Pranayama, YogaFit Yoga Nidra, and YogaFit YogaBarre.
You may even learn more about Stand Up Paddleboard Yoga.
However, note that there is only a SUP Yoga elective, and there are no SUP Yoga Certifications.
If you are interested in attending SUP Yoga teacher training, check out some of the top immersion yoga certifications from here.
Importantly, YogaFit is Yoga Alliance certified.
But, in regards to continuing education credits, see individual courses for assigned Yoga Alliance, ACE­, and Canfitpro credits.
The YogaFit 300-­hour Yoga Teacher Training is similar in pricing and what it offers.
This program emphasizes restorative yoga, ayurvedic practices, and pranayama practices.
The only thing is that you are required to prove successful completion of a Yoga Alliance certified 200­-hour teacher training.

Keep in mind that your YogaFit Level One: Foundations and Anatomy and Alignment I need to be taken if your 200-­hour certification is earned from a school other than YogaFit.
Can you get two yoga certifications from different programs?
Certainly.
But mind each certification program's policies.
As you know, successful completion of this 300-­hour training allows you to register as a 500-­hour RYT with Yoga Alliance.
As far as tuition and fees, it varies on what you take and where you take them.
Best Authentic Yoga: YogaWorks
Summary: Alright, yogis – ready for some authentic yoga? At YogaWorks, that's all you will ever get. YogaWorks offers both in-person and online yoga certifications and yoga alliance certification.
No matter your goal, YogaWorks has training for you. You may choose from 200-hour, 300-hour, and Specialty Training. The duration of each training ranges from 25-50 hours in length. Check the schedule for more information on upcoming in-person and online 200-hour teacher training.
The curriculum has been developed over three decades, and is the most recognized yoga teacher alumni network in the world.
What if you already have a 200-Hour YTT?
​Do yoga certifications transfer to other studios?
Affirmative.
If you are already a 200-Hour Yoga Alliance certified yoga teacher, then you qualify for any 300-Hour YTT, no matter what studio or yoga school you obtain it from.
Also, note that if you have graduated from a previous 200-hour Yoga Alliance registered program, you are eligible to receive 50% off the full tuition price.
Not in the USA?
There are also international yoga certification options and training abroad.
Is it a Yoga Alliance-certified school?
Heck yes!
YogaWorks emphasizes these different styles of yoga:
​Restorative Yoga
Yin Yoga
Vinyasa Yoga
Iyengar Yoga
Hatha Yoga
The YogaWorks certification is on the pricier side, with a cost of $2950 for the whole program.
Best for Yoga Specialization: Brett Larkin Online
Summary: One popular yoga instructor and successful online trainer who offers online yoga teacher training in the USA is Brett Larkin, E-RYT-200, CYT-500, through the Brett Larkin Online Yoga Teacher training courses.
Note that E-RYT stands for "Experienced Yoga Teacher" and CYT stands for "Certified Yoga Teacher. Her certification programs offer different styles of yoga, which heavily emphasize both Hatha Yoga and Vinyasa Yoga techniques.
Larkin designed the following courses for yogis to choose from:
Hatha/Vinyasa 200-Hour YTT
Advanced 300/500-Hour YTT
Kundalini 200-Hour YTT
Prenatal Yoga Certifications
There is also an online yoga community, as well as memberships and mentoring for teachers and students.
You have the option to download free sequencing and flows designed by Larkin as well.
In your courses, you will learn anatomy and physiology, the yoga philosophy, proper alignment and asanas, and more.
For instance, Larkin's programs highlight alignment-based vinyasa flows.
There is a sharp focus on unlocking your greatest potential through the science of yoga.
Other areas of focus include myofascial release, mindset, and translating the yoga philosophy into our current lives.
The predominant style of yoga is the Hatha/Vinyasa.
These flows help enhance your personal practice, and will also help you prepare to teach different styles of yoga.
For instance, once certified, you will be prepared to teach Vinyasa yoga, Yoga Nidra, Hatha Yoga, Restorative Yoga, and even the much more intense, Ashtanga Yoga.
In addition, there are live assessments.
Student in Brett Larkin's Online certification programs typically takes 16 weeks to complete the course.
Though your final exam must be taken and passed within 18 months preceding the end of the online certification course.
Pricing varies depending on which certification program you enroll in, but is on the higher end for a yoga certification with a sticker price of $2850.
Are online yoga certifications worth it?
You may ask yourself if it's worth your investment to take your yoga certification program online only.
The truth is that it's all up to you.
If you want to become an online yoga instructor or online personal trainer, consider this while shopping around.
Online training offers different, and often offers much greater opportunities that you may not get otherwise.
It's no wonder that Brett Larkin's online yoga teacher training is one of the best online yoga courses.
Similar to personal trainer salary considerations, the more effort you put into education, the more you can earn on the job.
Since both the yoga instructor and personal trainer job outlooks are great, and you have to be certified to be a legit personal trainer and yoga instructor, then investing upfront is the logical option for long term growth and success.
Best In-Person Training: Yoga Garden
Summary: Yoga Garden is located in San Francisco, Bay Area, Yoga Garden SF offers the premier yoga teacher training. All programs are Yoga Alliance certified.
Yoga Garden offers 200-Hour, 300-Hour, and Specialty Training as well.
You can become a member, and access classes and workshops in person or online.
Yoga Garden's 200-Hour Teacher Training is pretty pricey, and costs $3,150 in total.
The curriculum includes the following:
Anatomy, biomechanics, and proper alignment
The practice of yoga, asana, pranayama, and meditation
The yoga philosophy
The yoga history
Sanskrit, Yoga Sutras, some chanting
Props, modifications, and adjustments
The business of yoga
Career paths
Sequencing
Online teaching experience
You will also be granted free access to all YGSF yoga classes during your program.
Got the PRO-ELITE® MEMBERSHIP?
This costs $475.00 per month for 12 months.
You can obtain your 500-Hour RYT Certification and take it from there.
Classes, workshops, teacher training, and other certifications are unlimited with your membership.
This might seem expensive, but remember, you can make great money as a personal trainer and yoga instructor if you approach it the right way.
Going for your 500-Hour RYT?
Simple.
You got your 200-Hour Yoga Alliance certified training, so now, just do the following:
Complete 6 Core Modules in any order (165 hours total).
Build an individualized focus with 135 hours of elective credits and specialized training to choose from
Go about the program at your own pace
Here is a pricing breakdown:
A la carte, you pay $3,900 for 6 Core Modules.
It's $1,800-$3,000 for your required 135 Elective Hours.
Got the PROELITE® LITE MEMBERSHIP?
Now you pay $300 per month for 12 months ($3,600/year).
You get unlimited classes, workshops, teacher training, and your 300-Hour Yoga Alliance certification included in your membership.
Best Self-Paced Program: Kaivalya Yoga Method
Summary: The Kaivalya Yoga Method is another among the best, self-paced yoga teacher certifications. Students in this program generally take around 6 months to complete 200- or 300-hour courses.
The Kaivalya Yoga Method YTT program is headed by Allana Kaivalya, Ph.D., known as the Yoga Doctor.
This certification entirely online, and matches some of the best online personal trainer certifications in terms of quality.
She is a certified yoga teacher for yogis and aspiring yoga teachers.
She's studied not only in the USA, but also in India, Bali, and Europe.
Graduated from the Kaivalya Yoga Method Academy?
Your accredited certificate is now eligible to register with the Yoga Alliance.
Kindly note that The Kaivalya Yoga Method is a continuing education unit provider for ACE.
You get 20 CEU credits earned for ACE members who complete a 200-hour YTT.
Courses focus heavily on Vinyasa, meditation, yoga sequencing, yoga philosophy, chakras, astrology certification program, the business of yoga, and spiritual enhancement YTT.
The pricing is a fairly reasonable $397.00.
This is fair considering the quality and depth of content of what is offered.
Best Yoga Immersion: Be & Breathe
Summary: Be & Breathe Studio offers phenomenal yoga certifications in West Chester, PA. Asanas, meditation techniques, and Niyamas are the core practices of Be & Breathe's 200-Hour Yoga Teacher Training.
The Be and Breathe teacher training is Yoga Alliance certified.
You will learn how yoga feels for your body.
You will study human physical anatomy and physiology as it relates to asanas.
You will learn the yoga philosophy and lifestyle, as well as the yoga ethics and yoga sutras.
Curriculum includes:
The Baptiste Methodology
Anatomy and Physiology
Sequencing
The Yoga Sutras, Yamas & Niyamas, Bhagavad Gita
Yin Yoga
This yoga program is the most expensive on our list, costing a whopping $3,250.
Also, it costs $99.00 for a Be & Breathe membership.
There are generous member benefits and perks, so you should consider it of you have a specific interest in this certification.
What to look for when choosing a yoga certification?
Any legit yoga certification needs to be certified through the RYT Yoga Alliance system. RYT stands for "Registered Yoga Teacher" and is the gold standard accreditation for Yoga certification. You absolutely need your yoga training certificate to be RYT accredited, as are all of the certifications on our list.
RYT programs cover the different styles of yoga, meditation techniques, mindfulness, and teaching methodologies.
Also, course materials, study materials, and the costs of each yoga teacher training program are in full detail below.
Finally, you will definitely learn the business of yoga, too.
Note that different yoga certifications depend on the hours of training.
There's the RYT-200, RYT-300, and RYT-500.
Let me explain the difference between yoga certifications.
The RYT-200 is the basic training, which allows you to instruct and register with the Yoga Alliance as a registered yoga teacher.
The RYT-300 is the next step to advancing your certification into the RYT-500.
Because you have completed both programs, you are now eligible to register as an RYT-500, which means teaching yoga with a deeper knowledge and a more advanced skill set.
No matter which yoga certification you start with, you will be getting the RYT 200 first, so as long as it meets RYT 200 standards, you are good to go.
Pricing for yoga certifications varies wildly. Our top pick of the ISSA Yoga 200 certification is under $1,000, making it on the cheaper side. However, you can easily spend over $3,000 on a yoga certification as well, or get one for under $400. How much it costs to get your yoga instructor certification varies similarly as the cost to become a personal trainer. However, if you decide a certain route makes sense, you should not discount it simply because of price.
The bottom line is that you want to make sure the certification meets your individual needs,
The pass rate of your yoga exam is another factor to consider when it comes to choosing your yoga certification. For the most part, yoga exams are actually easier than personal training exams. This is due to the fact that the biggest part of your yoga instructor certification journey involves the actual hands-on live training to earn the first 200 hours. This occurs whether you are going your yoga certification online or in-person.
Generally speaking, yoga certifications that do include an exam often include it as an open-book formality as opposed to a hard stop to prevent people from passing. This does provide some relief against test anxiety if that tends to be something you struggle with. However, if you are a strong test taker, that becomes less of a factor as you will need to put in the hours to earn the certification regardless.
The expected study time for a yoga certification is fairly fixed. All yoga students must complete the required hours of coursework, and unlike CEU courses for personal trainers, the amount of these hours are actually clocked. As such, the math is pretty straightforward, if you are taking a 200 hour yoga course and spend 4 hours per day studying, you can expect to spend around 10 weeks plus a bit of time for extra reading and review.
Demonstrating the cues and poses you need to improve flexibility, strength, and relaxation in your yoga students takes time, and you cannot simply "power study" through this type of curriculum.
If your yoga certification has an exam, you can consider how many questions it has as part of your decision. For example, our recommended ISSA yoga certification has a 100-question open-book exam, which is really a formality. Other yoga certifications do not have a specific exam, so you don't even have to worry about how many questions are on the exam.
All RYT certifications require at least 45 hours of teaching and 30 hours of continuing education every 3 years, plus payment of an annual yoga alliance fee. This applies to all RYT certifications.
Popularity of certification
RYT certifications are accepted in most yoga studios, so the specific popularity of a given RYT yoga certificatoin shouldnt be a primary consideration. We like the ISSA Yoga Certficiation because of the quality of its curriculum and availability of online coursework. However, as long as you get an RYT certification, you will be capable of teaching yoga at most studios.
Primary focus of education
Depending on your goals in yoga teaching, you should select a certification that focuses on the type of yoga you want to teach. Hatha Vinyasa is the most common type of yoga taught in studios across the United States, and if you take an average yoga class in the US, then you are likely doing Hatha Vinyasa yoga.
The following yoga styles might be the focus of your certification, and you should consider whether each is covered in your selected yoga certification:
Vinyasa Yoga
Ashtanga Yoga
Iyengar Yoga
Hatha Yoga
Jivamukti Yoga
Yin Yoga
The average income of yoga instructors vary substantially from state-to-state and studio to studio. Consider the yoga instructor or personal trainer job description when deciding which certification makes sense for your career.
In our experience, the specific yoga certification is a lesser factor in your income compared to where you actually end up working. With that said, always check around your area and talk to other yoga instructors to see which yoga certification you should consider.
Retake fee is the final factor you can consider regarding which yoga certification you choose. With that said, most retake fees are between $100-$200 USD, and the Yoga Alliance fee is less than $100 annually.
Frequently Asked Questions (FAQs)
What education do you need to be a yoga instructor?
You will need to become an RYT. Most organizations require that you complete at least the 200-hour yoga teacher training course, whereas some require 500 hours or more. Others may require that you study for some years.
How much does a yoga teacher get paid?
Yoga instructors in the United States may expect to earn roughly $30.50 per hour. However, you may earn more or less. It depends on your background, place of employment, and experience.
What is the best yoga certification?
Ultimately, it is up to you to decide which one best fits you. Once you decide this, go through all the programs one last time and then choose the one that resonates the most with you.
Can I get Yoga certified online?
With the increasing popularity of online course options, you may definitely attend yoga certifications online.
What is the difference between 200 300 and 500 yoga training?
The 200-hour RYT is basic training, which allows you to instruct and register with the Yoga Alliance. The 300-hour RYT is the next step to advancing your certification into the 500-hour RYT. Because you have completed both programs, you are eligible to register as RYT 500, which means you will teach with a deeper knowledge and a more advanced skill set.
How long should you practice yoga before teaching?
There are no official rules as to how long one practices before teaching. However, familiarize yourself with different styles of yoga. Most instructors wait at least one year, during which they have a solid, consistent yoga practice.
How long does it take to get a 200-hour yoga certification?
200-hour yoga certification courses are generally self-paced. But most students will take approximately four weeks to complete the program.
Do yoga certifications expire?
Similar to most certifications, a yoga instructor certification does expire. For instance, those associated with the Yoga Alliance require recertification and renewal. Know the importance of yoga certifications, and don't let yours expire.
Can I start yoga at 30?
Of course! There is no age when you can do things. As long as you know your body and its abilities. Besides, this may actually help you age gracefully.