The average personal trainer certification takes between 2 and 6 months to complete. The specific amount of time it takes to pass your certification exam depends on many factors, including which certification you choose, how much time you spend studying per day, and other considerations.
The truth is, each certification program has a different amount of study time. We recommend you take our helpful quiz to determine which is best for you.
Upon reading this article, you will learn the following:
The typical progression through popular accredited certification personal training courses
Factors that influence coursework and studying duration
Common CPT course length and personal training industry FAQs
We know that this career path definitely takes time and determination, and so that's why we'll help you figure out approximately how long it'll take you to achieve the right certification Personal Trainers need.
Your next steps to becoming a successful Personal Trainer and training clients are right ahead – let's explore!
Exclusive TA Offers



Most Popular Cert

Great Option

Best Cert for you?

Good Option

Good Option

Good Option

Becoming a Personal Trainer: Your Journey
How long will it be before I am a Certified Personal Trainer?
Depending on your certification choice and background knowledge, you can expect to spend anywhere from 1 to 6 months from the time you start studying to the time you officially become a certified personal trainer.
Personal training is a great way to help people reach their health and fitness goals in a positive work environment.
It encourages self-care, self-growth, and is a very lucrative career, too.
Becoming a Personal Trainer is really not hard!
But just to make things clear, it does require a great deal of studying, reading, and comprehensive coursework to ensure that you pass your personal training certification exam. That is one of the first steps to become a personal trainer!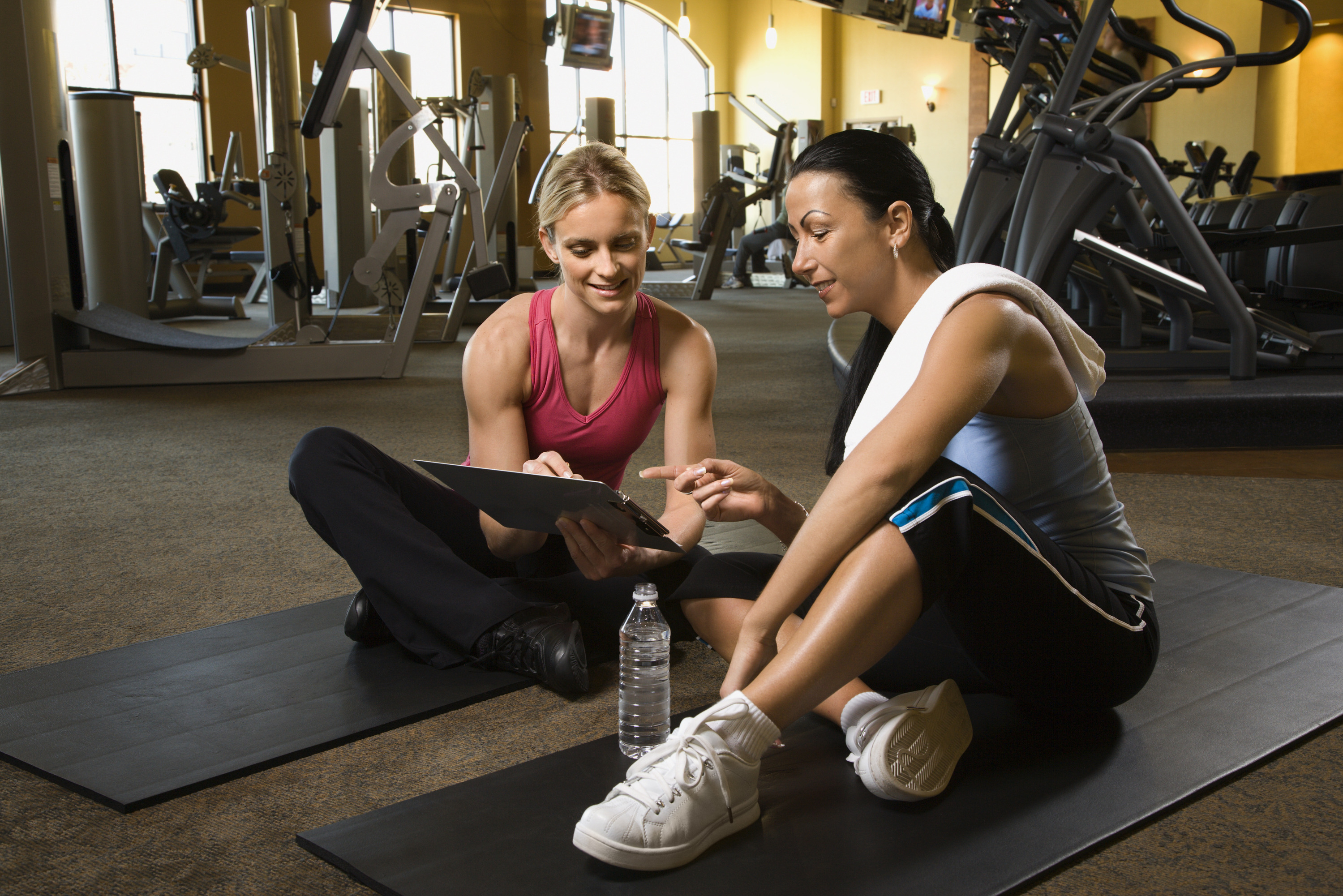 Also, there are many factors that determine how long you will spend in your personal trainer certification study program, which are:
Educational background
Work experience
Other certifications (i.e. group exercise, pilates, academy sports)
Your commitment to the CPT program
Depending on your educational background and work experience, it is suggested to view both entry-level and advanced-level CPT certifications.
While some CPT programs are better for new trainers with no related educational background or experience in the field, other CPT programs are designed for those who have related education, certification, and/or experience.
Having other related certifications, like becoming a Group Fitness Instructor, also influences how long you spend in your program.
Pursuing other fitness certifications along with your CPT influences your overall study time, too.
The last factor that influences the amount of time spent studying is you and you alone!
Your commitment to studying and completing your coursework to become certified really matters, and despite having a heavy schedule, there are never excuses to not get done what needs to be done.
Block off adequate time blocks in your schedule and dedicate that toward your studies.
Treat studying for your CPT like a personal trainer session; stay consistent and the results will follow.
Everyone has 24 hours, so if other parts of your day are spent working, doing daily activities, sleeping, etc., then there is no reason why you would not be able to dedicate at least two hours every day toward your CPT coursework and studies.
If something matters enough, you'll always find ways, not excuses.
Can you be a personal trainer without certification?
While you can technically be a personal trainer without a certification, we don't recommend this. Your personal trainer certification teaches you to safely and effectively train clients. Certified trainers generally earn more money long-term. It is very hard to have a successful personal trainer career without a certification.
With that said, it's important to choose the right personal trainer certification for your career.
Average Time for Personal Training Certification Programs
Most likely, you already know about the different personal training certification program options and various certification courses.
Some of the top CPT certification programs include the following:
Note that these are all online fitness certification programs.
And the time spent to complete your CPT program and study for your certification questions exam is entirely up to you!
In other words, these online programs are self-paced, home study courses made for your convenience, to set you up for success.
Also, you may access your coursework at any time, which ensures flexibility with most people's schedules.
Most importantly, all of these personal training programs are accredited by the National Commission for Certifying Agencies (NCCA).
The NCCA is the gold standard for certification program accrediting bodies in the health and fitness industry.
Personal trainer certification accreditation is very important, especially for your resume.
Throughout most fitness certification curricula, you will learn much about wellness, strength training, some skills you'll need to be a successful personal trainer, and where you can work. There are also nutrition certifications which cover some of the same material.
Also, these NCCA accredited programs emphasize exercise science, program design, and ways you can help clients achieve fitness goals!
Just note that to become Personal Trainers, you must meet the age, certification, and education requirements, as discussed briefly below:
You must be at least 18 years of age.
You will need to have graduated high school and have your official high school diploma or the equivalent (GED)
You must have a current, valid Cardiopulmonary Resuscitation, or CPR certification as well as Automated External Defibrillator, or AED certification
If you are not already CPR AED certified, please go and get certified, as it is a requirement to enter the program and part of your personal trainer duties.
Personal training sessions must be done safely, as well as effectively, therefore not having valid CPR and AED certifications will result in an even longer time before you can enroll in a CPT program or even work as a Personal Trainer.
If you're also wondering "do you need to be certified to be a personal trainer," the answer is, "in most cases, yes."
Well, now that we discussed the basics, let's dissect each personal trainer fitness certification you can go for and its course progression!
Exclusive TA Offers



Most Popular Cert

Great Option

Best Cert for you?

Good Option

Good Option

Good Option

Let's start with the absolute most popular personal trainer certification program – the one from the National Academy of Sports Medicine (NASM)!
While you are given 180 days to study and prepare, if you study adequately for your NASM-CPT exam full time, you can become a NASM Certified Personal Trainer in as little as four weeks!
In fact, most students in this program take four to six weeks to study and get certified.
But, those with other commitments (like jobs, etc.) are most likely to prefer to space their studies over a longer period of time, which could generally amount to approximately three to six months before you take the NASM exam.
Our NASM review goes into more detail on the benefits of this cert. If you compare the NASM or ACE certification or NASM vs ISSA you see that they are all a bit different, but each is solid in its own way.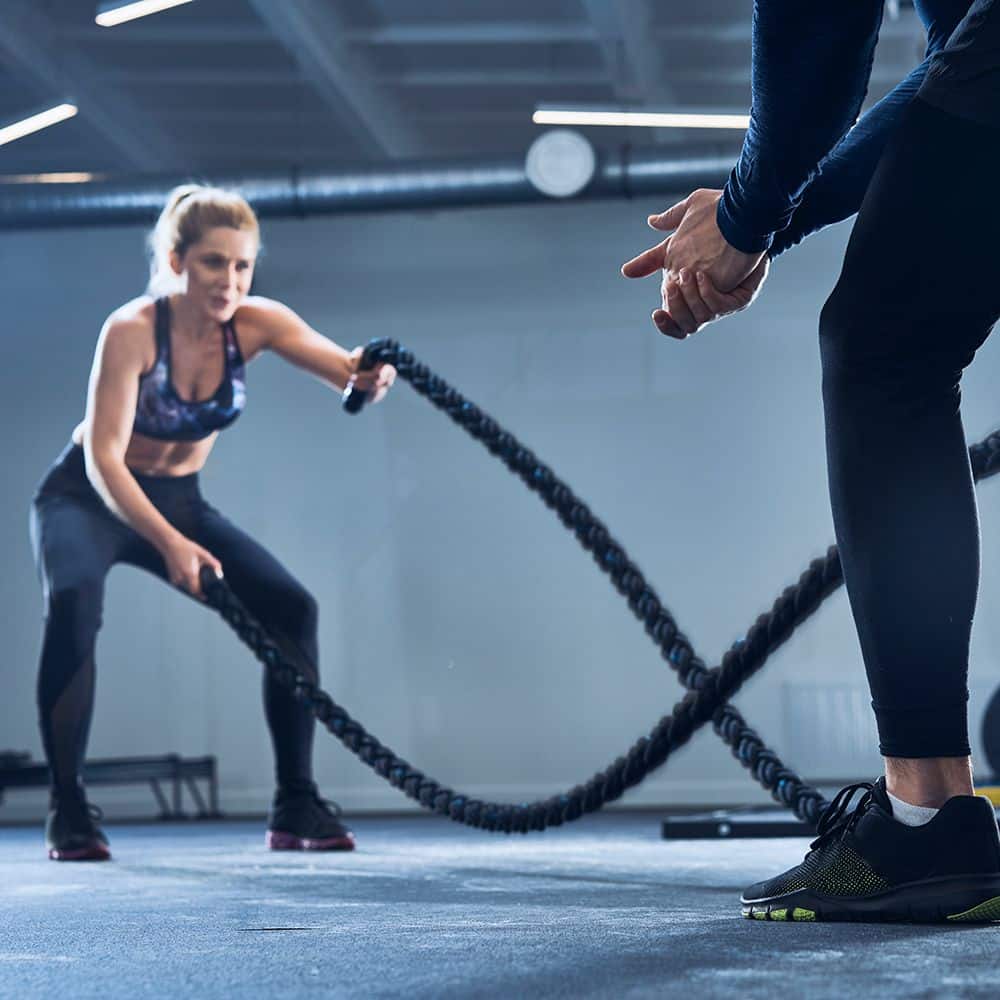 When you visit the NASM website, you can find out more about specializations, such as the NASM-CES (Corrective Exercise Specialist), Pilates, Group Fitness Instructor, certified Strength and Conditioning Coach, Weight Loss, the NASM nutrition certification, as well as the exam cost and practice exam questions.
Because just as you may have suspected, adding specializations to your repertoire will require more time to study and get certified, generally between 3 and 6 months.
Note that Trainer Academy has also made available premium study materials to ensure you have a smoother time when preparing for your exams.
Kindly click on the link below to access it.
We also have free materials to get you started: a personal training practice test and a NASM CPT study guide.
Additionally, the National Strength and Conditioning Association Certified Personal Trainer program (NSCA-CPT), is another NCCA accredited top-rated personal trainer certification.
Students in the NSCA personal trainer certification program generally take three to nine months to prepare for their exam, most taking six months.
Does NSCA offer specializations?
Get updated on great deals and offers on different certifications here.
Yes, in addition to the NSCA-CPT, NSCA offers the following specializations:
Some of these specializations are more difficult than a CPT, therefore it will take longer to prepare and study. The NSCA CSCS exam is one of those, but we have CSCS practice questions and CSCS exam prep to help you pass the test. You can increase your average personal trainer income with a specialization.
If you are interested in how to make money as a personal trainer, think about investing in some business courses as well as improving your skills as a coach.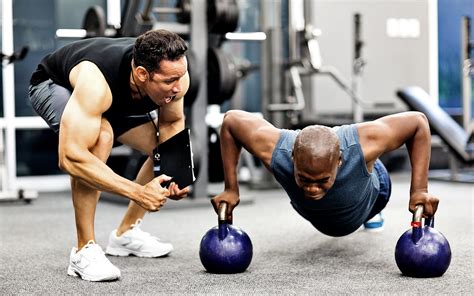 Most students who add specializations to their CPT take roughly six to nine months.
But study time can be reduced.
The below link will reveal to you the valuable study packages from Trainer Academy, that are designed to reduce your study time by 50% and give you a 99% pass rate.
Do you seek a fast-track personal training program?
From the moment you register with the International Sports Sciences Association (ISSA) personal trainer certification course, you will have approximately six months to prepare for and complete the official ISSA CPT exam. Here's the ISSA CPT exam info about how long it takes to prep for this cert.
The majority of students take eight to ten weeks to study, or around 2 months, which is much shorter than most personal trainer certification programs.
And this assumes that these students dedicate at least one hour of studying each day.
Moreover, should you decide to update your enrollment status with an additional course or additional courses, you will have an additional 8 months from that upgrade date.
You can get more assistance from the well-researched fitness education resources that are available at Trainer Academy. Click on the link below for more information.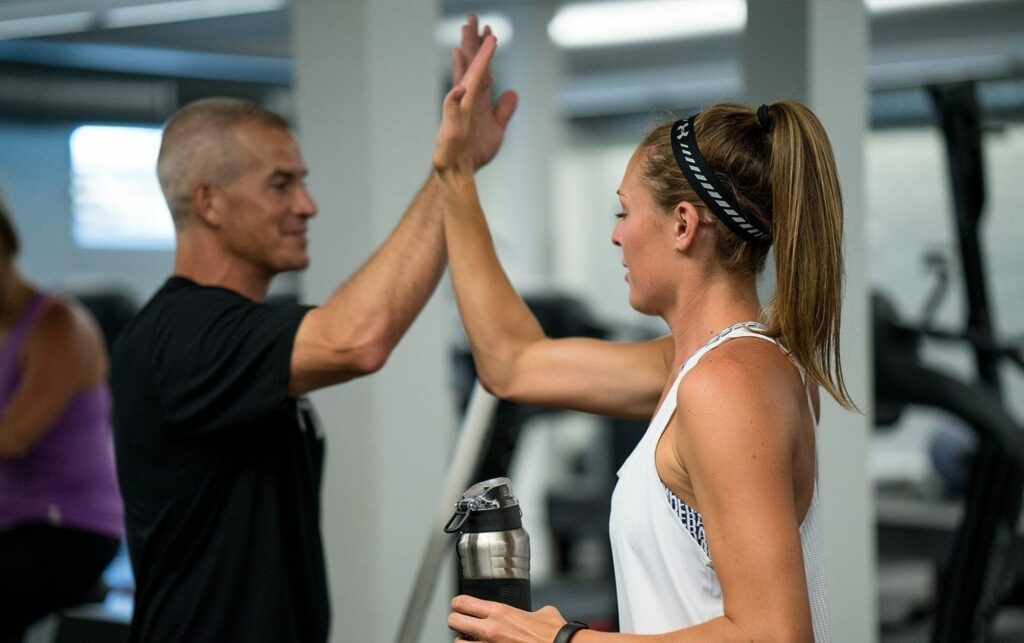 The American Council Exercise personal trainer certification program provides you with up-to-date, easy-to-understand, high-quality fitness training education and continuing education career credits as well.
After you enroll in this good personal trainer program, you'll be given six months to study and prepare for your exam.
While ACE recommends you dedicate at least three to four months to studying for your CPT final exam, most students in the ACE personal trainer become certified within less than three months.
We know that your time is valuable.
To significantly reduce overall study time for your ACE CPT exam in your first attempt, you should make use of the premium study materials from Trainer Academy.
We have come up with study techniques such as spaced repetition flashcards, mnemonics, and practice exams that help you to not only learn but retain information for future reference.
Set aside at least 30 minutes to 2 hours every day of solid studying, and you'll be golden.
Click on the link to access the ACE MVP Study Package. We also have some key free resources to guide you: an ACE quiz and ACE study questions.
Overall, American Council on Exercise is an affordable, self-paced, home-study personal trainer certification program that will take you approximately 80-100 hours over a three to four-month span.
In addition to the ACE-CPT, there are numerous specialization programs you can choose from.
Some examples include Aerobics, ACE Youth Fitness, ACE Sports Performance, and ACE Functional Training.
And please keep in mind that if you add these to your CPT, program duration may be equivalent to four months or even longer.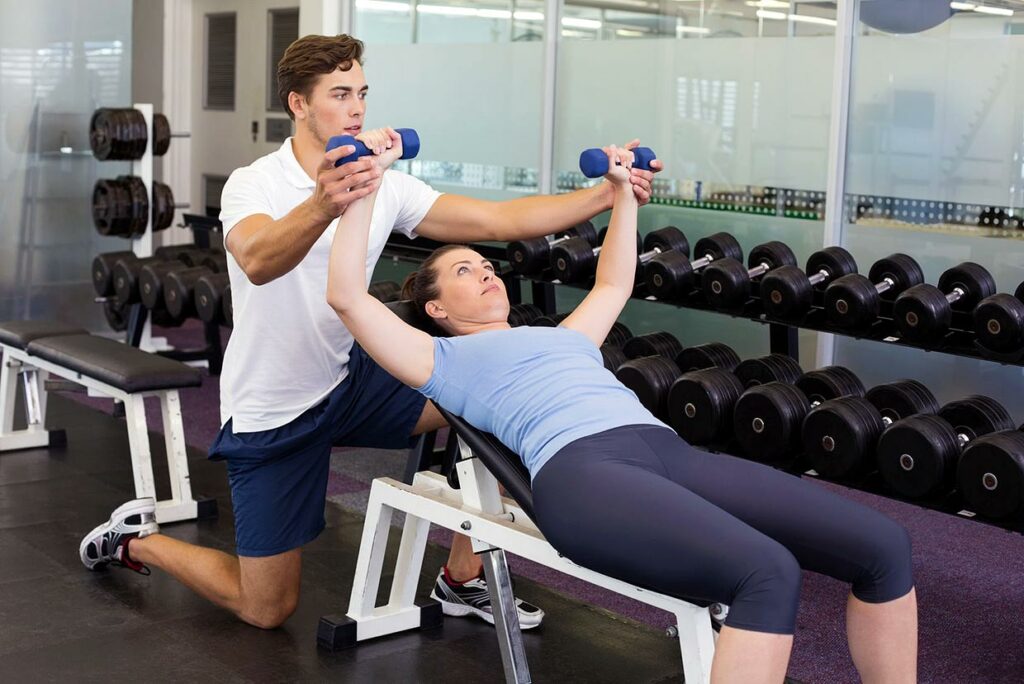 As the highly respected personal training certification in sports medicine NASM offers, The American College of Sports Medicine (ACSM) also offers this high-quality education for fitness professionals.
This self-paced personal trainer certification allows for a minimum of three to six months to prepare for your exam, but most ACSM CPT exam students take three to nine months to study.
Though a bachelor degree is not a requirement, having a bachelor's degree in a related field, such as human anatomy, exercise science, or kinesiology may allow you to take three months or less. There are exercise science jobs out there for those who pursue higher education as well.
To reduce your study time, note that you can even get assistance if you use this ACSM MVP Study Package from Trainer Academy.
As long as you take advantage of the provided study materials and practice time management, the time spent studying for your American College Sports Medicine personal trainer certification will be shorter overall.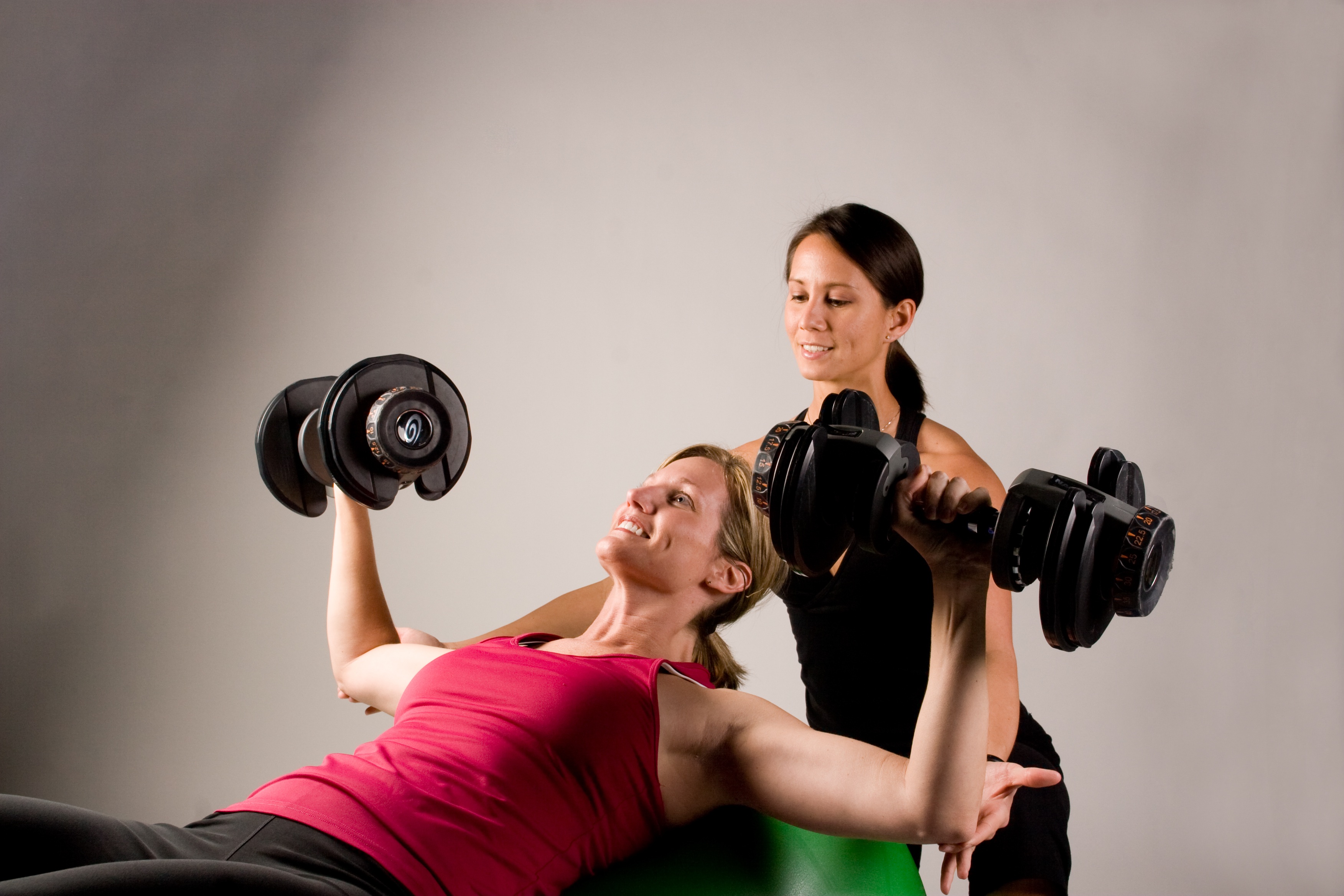 In addition to the personal trainer certification, ACSM offers the following specializations:
Exercise is Medicine® Credential, ACSM/ACS
Certified Cancer Exercise Trainer (CET)
ACSM/NCHPAD Certified Inclusive Fitness Trainer (CIFT)
ACSM/NPAS Physical Activity in Public Health Specialist (PAPHS)
If you choose to add any to your CPT, then you can definitely expect a longer program duration, typically closer to between six and nine months.
Exclusive TA Offers



Most Popular Cert

Great Option

Best Cert for you?

Good Option

Good Option

Good Option

Personal Trainer Course Progression
I know.
You want to know how long studying to become a Personal Trainer will take you, and that's why we've helped you break down how long you'll spend in a typical personal trainer certification program.
First and foremost, given that you are committed, utilize the study materials, and want work, it may take roughly three to four months.
Maybe less.
Maybe more.
Six months is the maximum.
Some bang it out in four to six weeks.
Let's look at this comprehensive certified personal trainer certification vs. length of course breakdown below:
| Certification | Average Length of Course |
| --- | --- |
| NASM | 3 Months |
| NSCA | 6 Months |
| ISSA | 2 Months |
| ACE | 2.5 Months |
| ACSM | 3 Months |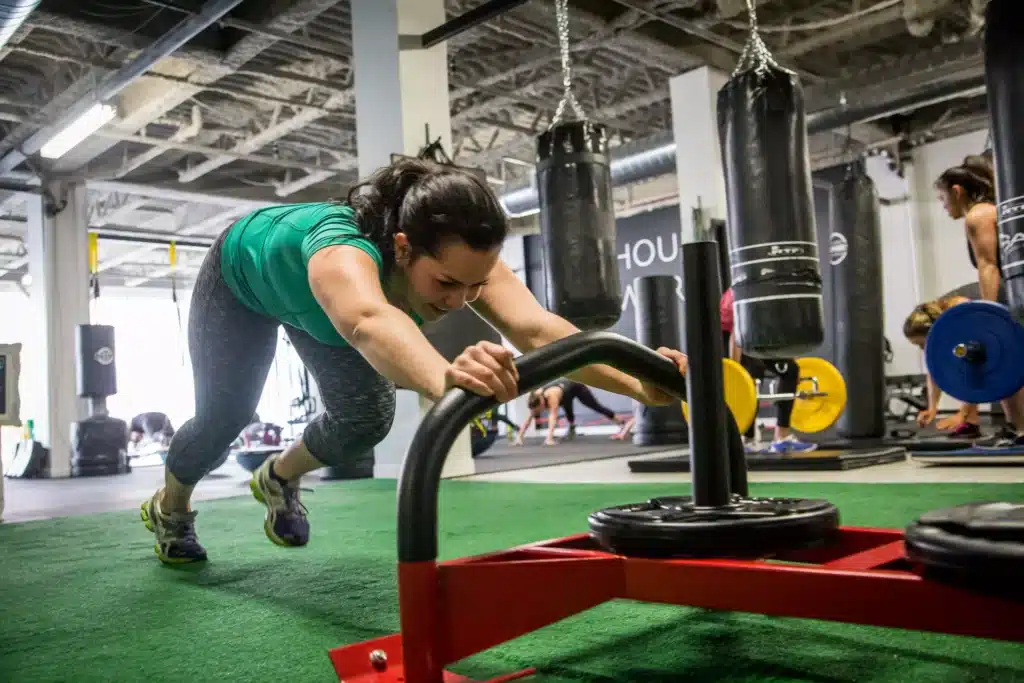 Overall, you will find that most trainer personal fitness programs give a maximum of about six months to complete it, but the majority of students will spend approximately three months to successfully complete their CPT programs and get certified.
Do keep in mind that Trainer Academy study materials can help reduce your study time and improve your efficiency, so be sure to give 'em a glance!
What we liked:
Typical personal trainer certification course duration is less than six months, sometimes as short as weeks
Goes over how factors and prerequisites affect the personal trainer certification program duration
Covers resources to shorter study time and overall program duration
Explain how the fact that you can become certified in other areas in addition to your CPT affects the duration
Gives you the CPT organization's course time limit, if any, so you can know how to pace yourself
What we didn't like:
May have to pay for a course extension, if necessary
Some of these personal trainer programs may take you longer and be more difficult without at least some educational background
Personal trainer program duration may be longer if you add other certifications
If you fail your CPT final exam, you must wait a while before you can retake the exam, which you'll pay a small fee
Do Personal Trainers make good money?
According to Bureau Labor Statistics, the average trainer salary is roughly $40,510 annually or $19.48 per hour as of 2020. However, you have the potential to make any amount of money, depending on your years of experience, other certifications, place of employment, and level of education.
Is being a Personal Trainer worth studying for?
If fitness training all you dream of doing, then step on up, study and earn your CPT! Because who doesn't want to live a healthy lifestyle doing what they love doing, and inspiring others to be their best – and get paid for it? Also, being a Personal Trainer may lead you to explore other areas, such as becoming a Group Fitness Instructor, Athlete Trainer, Weight Loss Coach, Wellness Coach, or even a Physical Therapist Assistant.
Is it hard to become a Personal Trainer?
Though becoming a Personal Trainer is not hard, there is much studying, reading, and coursework required to ensure that you pass your personal trainer certification exam and can start working. It may take months, but becoming certified is not hard. Just study and seek support when needed.
How many clients do Personal Trainers have?
The number of clients a Personal Trainer varies and depends on working full-time versus part-time. Years of experience also impact this. But personal training careers are lucrative, meaning you are your own boss and set your hours accordingly. Building a client base takes time and consistency.
How long does it take for Personal Trainers to get clients?
Working in a commercial gym creates an opportunity for you to interact with members on the floor. Then, there are social media platforms, such as Instagram, you may use to post related content. Finally, word of mouth is another great way to acquire clients. Developing a maintaining a steady client base may take six months to a year, less or more, but in the end, how much time you need to do so is all according to your work ethic and experience!
Can I become a Personal Trainer without going to college?
Certainly! Becoming a successful Personal Trainer does not require a college degree. Just as long as you're 18 years of age or older, have a Diploma GED, and have CPR AED certification, then you're eligible to become a CPT.
How long does it take to complete a Personal Training course on average?
On average, both in-person and online personal trainer courses, take roughly three to six months to complete.
Is it too late to become a Certified Personal Trainer?
No! It is never "too late," and you are never "too old." A career in fitness may start at any age. It's all up to you and how much time you devote to becoming a CPT.
How can you complete a CPT course online in a shorter time?
Yers. Most certified personal trainer certification courses, such as NASM, NCSA, ISSA, ACE, and ACSM offer online study materials and resources at your convenience. But the Trainer Academy study guides are hard to beat, reducing your study time by as much as 50%.
How long do personal training continuing education credits last?
So according to your CPT provider, it may take two to four years. To stay certified, be on top of this.
Ready to embrace your new career and be the best Personal Trainer you can be?
Most students in certified personal trainer programs typically need between three and four months of preparation, whereas students with experience and educational backgrounds or related certifications may finish their coursework, studying, and exam all in just four to six weeks!
Though regardless of educational background and work experience, the majority of students in cream of the crop fitness certifications, such as NASM, ACE, ACSM, and NSCA all reported taking between three and six months to prepare for their CPT exam.
As you probably would guess, the three-month time span is more for the people who already have some sort of exercise science, anatomy, or kinesiology background or degrees, and/or related work experience.
Do not be afraid to ask many questions.
It's possible that someday you'll have your own business, or will want to pass on your knowledge in other ways beside training, so you'll want to be open to learning as much as possible.
We know you want to become certified, ideally as soon as possible, but most programs allow even up to 12 months as well as course extensions just in case you aren't ready to take your CPT exam.
Best wishes to you as you embark on your new fitness career!
https://www.exercise.com/learn/how-hard-is-it-to-become-a-personal-trainer/
https://erinsinsidejob.com/2015/04/how-to-get-a-fitness-job-with-no-experience/#:~:text=How%20To%20Get%20A%20Fitness%20Job%20With%20No,or%20other%20ways%20you%20could%20get%20involved.%20
https://www.ideafit.com/answers/how-do-i-get-started-in-a-fitness-career/
https://www.exercise.com/learn/personal-trainer-age-requirements-to-be-certified/
https://www.nfpt.com/blog/how-old-is-too-old-to-become-a-personal-trainer
https://www.personaltrainercertification.us/articles/personal-trainer-certification-requirements#:~:text=Personal%20Trainer%20Certification%20Requirements%201%20Must%20be%2018.,or%20advanced%20degree%20to%20become%20a%20personal%20trainer.
https://work.chron.com/qualifications-work-gym-10884.html
https://payhip.com/blog/how-to-sell-fitness-online/
https://www.nsca.com/certification/nsca-cpt/nsca-cpt-how-to-prepare/
https://www.nsca.com/certification/cpss/cpss-eligibility-requirements/
https://www.issaonline.com/certification/personal-trainer-certification/
https://www.acsm.org/get-stay-certified/get-certified/health-fitness-certifications/personal-trainer
https://www.acefitness.org/
https://www.nasm.org/how-to-become-a-personal-trainer