In today's article, we will be reviewing the National Academy of Sports Medicine (NASM) Certified Nutrition Coach program.
Formerly known as the NASM Fitness Nutrition Specialist, the NASM CNC is an excellent nutrition coach certification, which we'll cover thoroughly for you.
Adding a nutrition certification can boost clientele and compensation if you already have a personal training certification, making you more valuable than your average certified personal trainer.
If you're not a personal trainer, becoming a nutrition coach is still a great career with a positive future outlook, however, we highly recommend combining the NASM CNC with a NASM fitness certification.
After this NASM nutrition coach review, you'll know precisely:
Course Curriculum of the NASM CNC
Complete costs of the NASM CNC and if it requires any prerequisites
NASM CNC Prerequisites
Exam difficulty and study time for the NASM CNC
Impact of the NASM CNC on your personal trainer income and career
To get the most out of your fitness industry career, we highly recommend you take the Trainer Academy Quiz to determine the best personal trainer certification for your goals.
With that being said, let's take a deep dive into the NASM Certified Nutrition Coach program.
We highly recommend that you take our helpful quiz to find the best nutrition certification for you.
NASM CNC General Information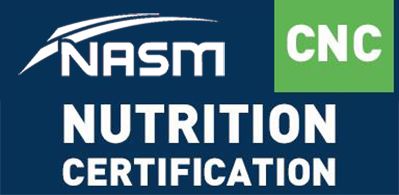 Study program cost: $539-899
Prerequisites: None
Exam passing score: 70%
Average completion time: 1 – 3 months
Pros
Most reputable certifying organization
Densely-packed textbook and handouts
Excellent digital portal
Cons
Fairly expensive
No NCCA accreditation for this specific cert

Trainer Academy MVP Guide
Complete, efficient study system
Audio guide, flashcards, and mnemonics
850+ practice questions
99% pass rate
Exam pass guarantee
Affordable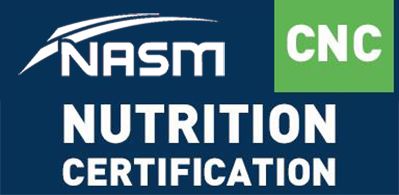 NASM Study Materials
Curriculum study preparation
Video and written curriculum included
Must purchase separate textbook
200+ practice questions
Expensive supplemental materials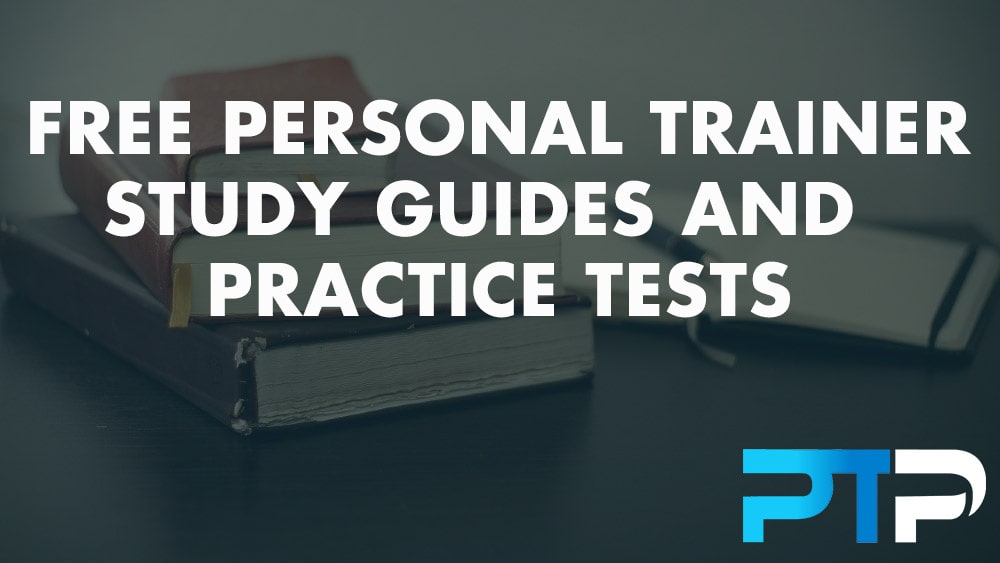 Free Study Guide
Curriculum material overview
Complete domain breakdowns
Q & A format
Study graphics
Free from PT Pioneer
Exclusive TA Offers



Most Popular Cert

Great Option

Best Cert for you?

Good Option

Good Option

Good Option

What is the NASM CNC Certification?
First of all, what is NASM certification?
The National Academy of Sports Medicine (NASM) provides high-quality fitness education whether you're aspiring to become a personal trainer, group fitness instructor, or nutrition coach.
Most NASM certification reviews are positive, from employers and trainers to even fitness enthusiasts.
While the purpose of this article is the NASM CNC, which is a top-tier certification, we will only briefly mention the NASM personal trainer certification.
The NASM personal trainer certification, or NASM CPT, is one of the best personal trainer certifications, alongside the American Council on Exercise (ACE) and International Sports Sciences Association (ISSA).
If you aren't already certified as a personal trainer, we'd recommend browsing the free NASM study guide and applying your knowledge to the NASM practice test.
Curious about the other programs?
Then the following are good reads for you:
To compare with ISSA, read through our article on NASM vs. ISSA, along with the ISSA Nutritionist Certification review.
Supplement your reading with my ISSA Nutritionist vs. NASM CNC comparison article for more in-depth details.
Now let's get back to the NASM CNC.
Nutrition is an essential aspect of leading a healthy and fit life.
You'll often hear that you can't out-train a lousy diet, which is true for most of the population.
If you look at the obesity rates in the United States, you'll see that nutrition coaching is more important now than ever before.
NASM decided that it was in a position to educate personal trainers and nutrition coaches on how to get their clients healthy through their diet.
The NASM CNC is definitely on my list of the best nutrition certifications, which we recommend if you want to learn more about my top picks for getting certified as a nutrition coach.
Now, you may be asking "what can I do with a nutrition certification?"
The answer depends on what services you plan to offer and the types of clients you want to work with.
Generally, a nutrition coach provides nutritional guidance for clients who are looking to lose weight, gain muscle, improve sports performance, and similar goals.
Given the overlap of clients, we recommend combining a nutrition coaching certification with a personal training certification or even with a strength and conditioning certification, to combine services.
While you may use a personal trainer nutrition certification to help general clientele, you'll most likely want to use a strength and conditioning certification to help athletes.
A strength and conditioning coach, or a CSCS, who is also certified in nutrition, can share sports nutrition knowledge with their clients.
Not CSCS certified?
Our CSCS review is much more in-depth, and along with it comes a free CSCS study guide and CSCS practice test.
As we mentioned above, combining certifications and services often leads to higher overall income potential as well as a greater number of clients.
Not only can you appeal to clients who want nutrition and personal training services, but you will also deliver much better results.
After all, you can't achieve your pursuits with exercise or nutrition alone, but the combination of the two is powerful for maximizing gains in any fitness goal.
Combining nutrition and personal training is a surefire way to get a head start in this industry.
If you can provide both you don't have to outsource and you have more job opportunity, when gyms, clients, or facilities see how skilled you are at both.
Over time you will be able to get more jobs and be paid more at those jobs.
On top of the career benefits, you can often get massive discounts on each certification when you purchase them together as a bundle.
NASM in particular happens to run one of the best deals in the industry when it comes to the nutrition coach and personal trainer certification combination.
Depending on the current promotion, you can typically get anywhere from 20 to 50 percent off of the cost of each certification purchased separately. Plus, with interest-free financing, you can pay most of your certification costs after you start earning money coaching.
If you are motivated to deliver better results to your clients and have a more lucrative career, we would strongly consider checking the NASM website for current promotions.
If NASM is currently offering a discount, it's tough to pass up.
When it comes to the curriculum of most nutrition certifications, including the NASM CNC, you typically learn the following:
Nutritional Sciences
The psychology of behavior change
Effective nutrition coaching
NASM understands that nutrition coaching isn't one size fits all.
You won't just learn how to create a meal plan, and you won't send your clients Pinterest recipes.
Instead, you'll learn how to become a certified nutrition coach.
You'll guide your clients through the murky waters of behavior change and get them off of the yo-yo diet train.
Nutrition coaching is more complex than we think, and most clients will need to develop a healthy relationship with food.
Although we definitely recommend the NASM CNC, there are certainly many excellent fitness certifications you can choose from.
Now let's look deeper at the NASM CNC curriculum.
NASM CNC Content coverage
People are complex.
Therefore, nutrition coaching is highly complex.
The NASM CNC curriculum will cover so much detail on nutrition coaching that you didn't
consider.
The nutrition education provided in the online certification is an excellent supplement to a personal trainer certification.
Your online textbook is broken into three separate sections: Nutritional Sciences, Behavior Change Strategies, and Nutrition Coaching.
The first section provides you with a base of nutrition knowledge.
This section contains 13 chapters ranging from
Your scope of practice
Food preferences and influences
Energy balance
Protein, carbohydrates, and fats
Nutrient timing
Supplements
As you move into the second section of the nutrition course, you'll do a deep dive into the mental side of nutrition coaching.
The chapters in section two include
The psychology of weight control and behavior change
Coaching and communication
Motivational interview
Goal setting
Nutrition coaching is more than prescribing macronutrients and supplements.
This is why the best nutrition certifications provide fitness professionals with a background in the psychology of behavior change.
Without this background, fitness nutrition specialists won't be able to make real and lasting changes with their clients.
The third section will then provide you with the nuts and bolts of actual nutritional coaching.
You'll learn
Dietary assessment and body composition testing
Food and supplement labels and portion sizes
How to help clients navigate the real world
How to navigate diets
How to manage weight plateaus and maintain weight loss
And finally, the programming and putting it all together
As you can see, there is a lot to know about nutrition, and this is why this knowledge is so valuable.
Next, let's take a look at the NASM certification price.
So how much is NASM certification in regards to nutrition coaching?
The NASM nutritionist certification cost ranges greatly depending on whether you purchase a bundle or get a discount on the NASM CNC.
Although this is not one of the cheapest personal training certifications, the added value and expertise makes the NASM certification cost worth it.
The NASM CNC base package provides you with many resources and information, including
Over 200 handouts and infographics
Over 40 video lectures on nutrition concepts
A digital portal that houses all of the course material
And a significant number of continuing education credits for NASM or other certifying organizations.
You can often bundle NASM certifications and receive personal trainer and nutrition certification for a decreased price.
There is a lot of value in this course, meaning that the NASM certification price will be higher, but we would try to snag it when they're running a discount.
NASM also offers an Elite Trainer bundle which gives you up to 6 different certifications at a radically reduced cost, which is the best option if you truly want to have as much knowledge at your fingertips as possible and credibility as a fitness professional.
Specializations allow you to become an expert in a given area of fitness, whether that's corrective exercise, strength and conditioning or group fitness.
Having a specialization will set you apart from other trainers out there and allows you to tap into a particular fitness market.
If you're serious about a future in fitness we highly recommend you go to NASM's site and see if they are still offering the Elite Trainer deal.
Exclusive TA Offers



Most Popular Cert

Great Option

Best Cert for you?

Good Option

Good Option

Good Option

Quality of NASM CNC Study Materials
The NASM Nutrition Certification is definitely one of the best nutrition coach certifications and has some of the most up-to-date course materials created by experienced nutrition coaches and researchers.
The digital platform houses the entire nutrition course, including everything from your NASM nutrition book and chapter quizzes to informational videos and educational infographics.
The online textbook you receive contains 800 pages of content created by some of the most intelligent minds in the nutrition coaching space.
The online NASM nutrition book and digital learning platform are synced, and the textbook will direct you to the online platform when there is an essential video for you to watch.
At the end of each chapter, you must take and pass a quiz designed to test your knowledge of the material just covered.
The textbook chapters contain infographics, helpful hints, and critical information boxes.
These information boxes highlight the important information likely to appear in a chapter quiz or the final exam.
The textbook contains all of the important information about becoming a nutrition coach and dives deep into evidence-based practices, macronutrients, coaching and communication, and motivational interviewing.
Each of these chapters is designed to build off the previous information learned.
Some of these concepts are challenging to grasp solely through written text and that is why your digital portal houses hours of video content for you to fully understand what you're learning.
Continuing Education Requirements
The NASM Certified Nutrition Coach doesn't require students to have any prerequisites before taking this nutrition certification program.
This is a breath of fresh air as you can get started right away without completing any other work.
The downside to this certification is that it is not accredited by the National Commission for Certifying Agencies (NCCA).
NCCA-accredited certifications are the gold standard in the fitness industry.
But as noted previously, the individuals involved in creating this certification are some of the smartest and most accomplished in the fitness industry.
You'll learn from the greatest minds in the nutrition space.
Exam Difficulty, Study Time, and Pass Rate
The NASM Nutrition Coach Certification exam is a 100% online exam taken through your student portal.
The certification exam contains 100 multiple-choice questions that must be answered within a 90-minute time frame.
The exam content is challenging, considering so much information is provided throughout the course, but it is an open-book exam.
To pass the NASM certification course, you'll need to score 70% or higher, and you have three attempts to pass.
Check out the Trainer Academy NASM CNC MVP Study System if you're unsure of your chances of passing within those three attempts.
The NASM nutrition certification study guide is top-notch, and adding the practice tests and flashcards will ensure you know the information inside and out.
Trainer Academy guarantees a 99% pass rate and a 50% decrease in study time, saving you time and providing more opportunities to work with clients!
If you choose the self-study route, you can expect to spend about 10 to 12 weeks studying, investing about 1 hour per day to get through the material.
NASM provides students with up to 365 days to take and pass the exam after purchasing this certification.
There's not a lot of information considering the pass rate on the first attempt for the NASM CNC; however, it does seem that about 25% need a second or third attempt.
If you fail all three tries for the NASM CNC, you can contact the member services department and inquire about purchasing an additional three attempts.
The price for this ranges from $49 to $99.
NASM will require you to take a nutrition renewal exam every two years.
You're required to purchase the renewal exam for $49 and pass the exam.
You will have three attempts to do so and up to 365 days from the day of purchase.
If you cannot pass the renewal exam in three attempts, you can purchase an additional three attempts for $49.
It's best to put the work in upfront so you increase the NASM nutrition certification cost too much.
Exclusive TA Offers



Most Popular Cert

Great Option

Best Cert for you?

Good Option

Good Option

Good Option

Salary and Career Prospects for NASM CNC
Nutrition coaching can be an extremely lucrative career by itself or an extra bump in revenue for a fitness professional.
The demand for health, nutrition, and fitness coaches continues to rise every year, and the nutrition coach and personal trainer job outlook is always booming.
While there are so many wellness and exercise science careers to begin with, LinkedIn even rated personal coaches as one of the top 15 jobs on the rise.
People need help, especially in the US where the obesity rates continue to climb every year and are reaching close to 50%.
There are plenty of people who need your help and are willing to pay for it.
The rates for nutrition coaching are affected by your location with cities such as Boston, New York, Houston, and Miami being some of the best places to work as a nutrition coach.
Whereas the strength and conditioning coach salary is roughly $46k per year, the national average nutrition coach salary and personal trainer salary are both approximately $42k and over as of 2022.
However, you can continuously diversify what you are doing and most fitness professionals are doing just that.
Precision Nutrition took a survey and found that hybrid coaches can make up to $75 per hour and there are even some coaches charging close to $2,000 per month!
As a certified NASM nutrition specialist, you can certainly make a decent living if you market your services well and have the experience and knowledge to change clients' lives forever.
A nutrition coach certification is a great way to supplement existing income and really make money as a personal trainer.
You already have an existing clientele, and you can begin to increase your prices by adding this additional service.
Here's another tip for you.
With the popularity of online services, you can be a successful online trainer and nutrition coach.
You can become an online personal trainer to supplement your in-person and/or online nutrition service, and vice-versa.
I think you get the point.
Pros
With the NASM CNC, you can add extra income to an already existing personal training business or completely change careers and go full-time as a nutrition coach
One of the top fitness and nutrition certification companies in the world providing students with a world-class education
You receive 1.9 continuing education credits to NASM
You can take the entire NASM certification online
Cons
Not an NCCA accredited certification
Have to retake the renewal exam every two years
Frequently Asked Questions
What can you do with a nutrition certification?
A nutrition coach's roles are being a guide for clients, an educator, a motivator, and someone who provides actionable steps to lead a healthy life with nutrition.
Which is the best nutrition coaching certification?
There isn't one top fitness nutrition certification. Each nutrition course provides nutrition coaches with a foundation to build a business and help people. Some organizations focus more on the science of nutrition, like Precision Nutrition, and others will develop a well-rounded education for you to start helping people right away. NASM does provide an excellent education via its nutrition certification for personal trainers.
Is the NASM nutrition certification accredited?
The NASM nutrition coach course is not accredited by an accrediting body. 
What can you do with a NASM nutrition certification?
Once you have the nutrition coach certificate from NASM, you can start marketing yourself and getting nutrition clients. 
How hard is the NASM nutrition final exam?
If you're wondering how to pass the NASM nutrition exam, then you will require preparation and appropriate study skills. The NASM nutrition certification is an open-book test that makes it easier to pass, but if you want to learn and understand the information, you'll need to study.
How much do NASM nutrition coaches make?
NASM nutrition coaches can make a decent living with just nutrition coaching. The national average salary in the United States for a nutrition coach is $42,331.
What is the difference between a nutrition coach and a nutritionist?
A certified nutrition coach is someone who has gone through a program and passed an exam. This certified coach works with people to make actual changes in their life surrounding food and lifestyle habits. A nutritionist is more of a vague term for someone who provides advice to someone about their eating habits.
How much is a NASM certification?
The NASM certification usually costs around $899, but you can often get it at very generous discounts.
Is NASM certification worth it?
The NASM nutrition certification is worth it and can pay many dividends in the long run. It is especially with it if you bundle it with a personal trainer certification.
How long does it take to complete the NASM nutrition certification?
The average self-paced study for the NASM certification in nutrition takes 10-12 weeks. There are study options, like Trainer Academy's, that can decrease study time.
How many times can you take the NASM nutrition exam?
You have up to three attempts to take and pass the nutrition final exam
Can a nutrition coach give a meal plan?
A nutrition coach's role is to provide guidance, motivation, and continued accountability to clients and not solely prescribe meal plans. You can adjust someone's macronutrients, but you shouldn't tell them what to eat.
Hopefully, this NASM CNC review has shed some light on the power of becoming a nutrition specialist and how to get nutrition certification through NASM.
The National Academy of Sports Medicine Certified Nutrition Coach certification is one of the top nutrition certifications you can take.
The in-depth curriculum, the online portal, and the study materials allow you to build a sustainable nutrition coaching business while helping all types of clients.
Combining personal training and nutrition certification can make you more valuable in the industry as an overall NASM health coach.
If you're a personal trainer who already works with clients on their nutrition, this certification can increase your skills and yearly salary.
Here's to changing the lives of the people you work with!