Hello and welcome to Trainer Academy!
We are going to be going over the ACE Certified Personal Trainer program in detail to help you determine if this is the certification for you.
ACE CPT certification is very popular in the fitness industry, and it is well deserved with a solid CPT certification program like this.
Topics covered in this top-notch fitness cert review include:
Upon reading this certification review, we promise that you will make a well-informed decision regarding studying for this ACE-CPT certification.
Let's dive in and take a look at ACE and its program design in more detail.




ACE CPT Information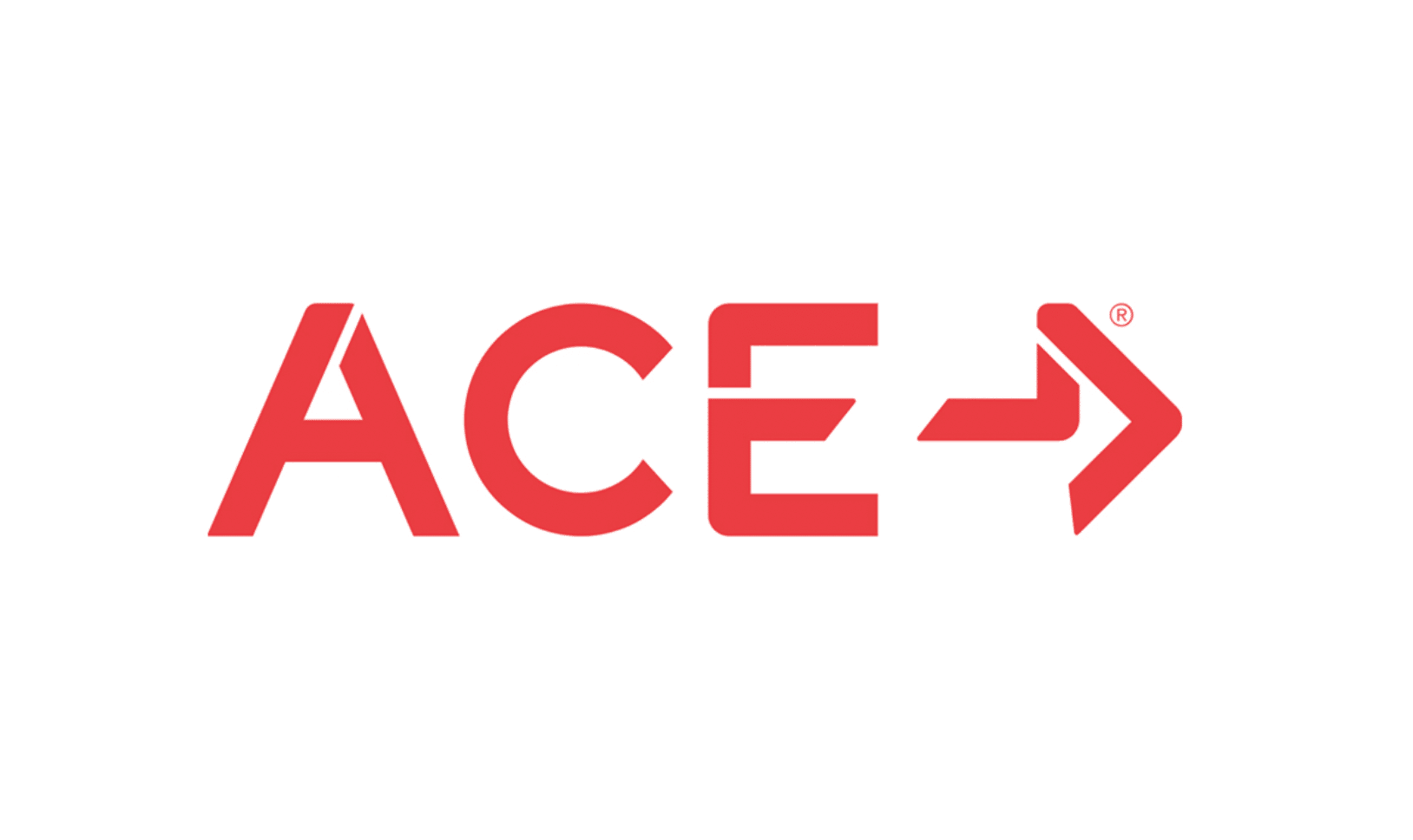 Exam cost: $499
Study material cost: $636-$999
Prerequisites: High School Diploma, CPR/AED
Exam passing score: 90/125 Scored, Scaled 550/800
Exam pass rate: 70%
Average completion time: 2-4 months
Pros
Teaches complete skillset to train healthy general fitness clients
ACE IFT® Model provides a excellent framework for resistance and aerobic training
Mover Model® is excellent for behavior change
Cons
Not enough corrective exercise coverage
Little to no info on personal trainer sales skills
Our Score
Exercise Science Foundations
7
Special Population Training
9
Aerobic Fitness Training
9

Trainer Academy Guide
Complete curriculum study preparation
Audio guide, flashcards, and mnemonics
800+ practice questions
Highest exam pass rate
Exam pass refund guarantee
Cheaper pricing than ACE materials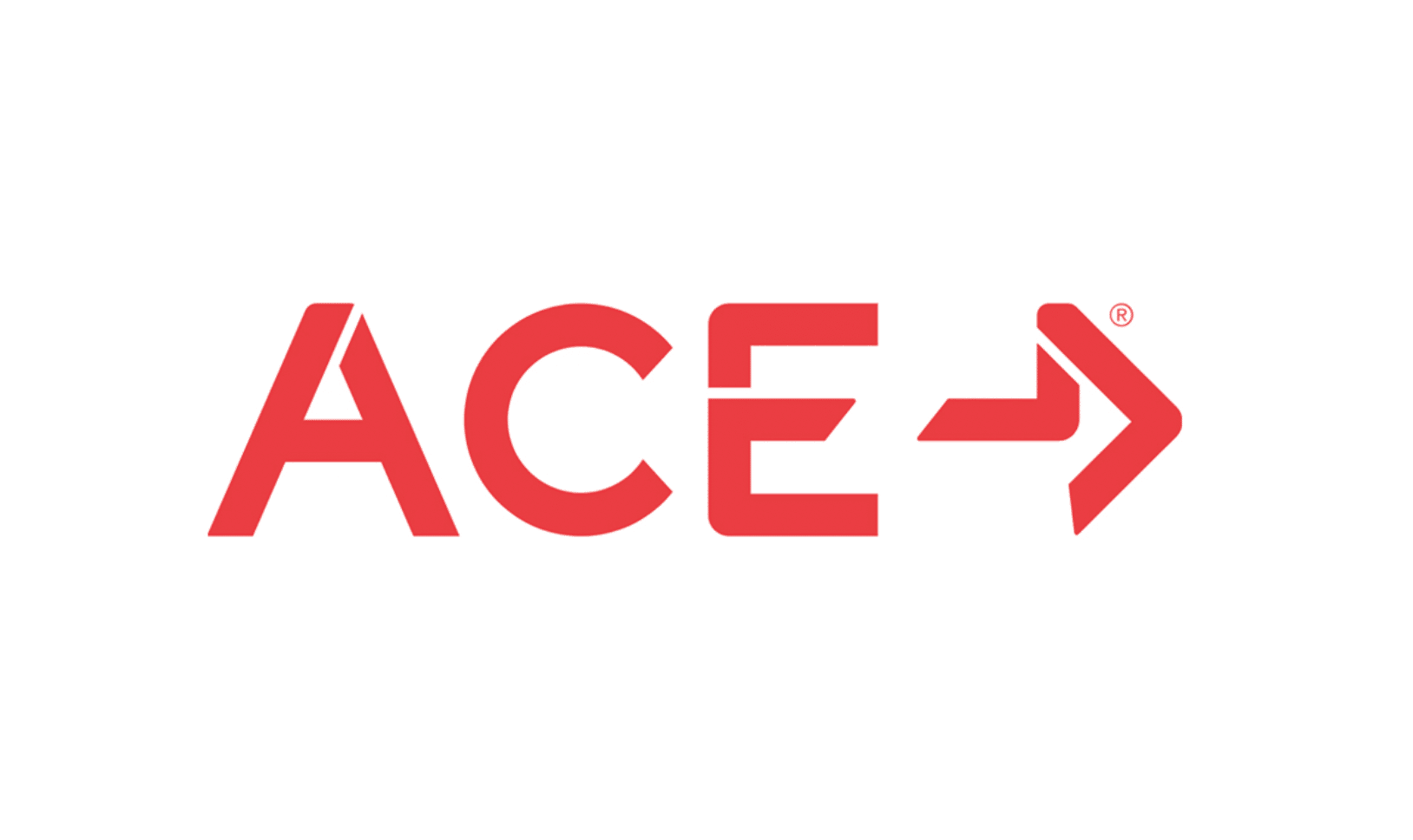 ACE Materials
Curriculum study preparation
Video and written curriculum included
Textbook purchased seperately
200+ practice questions
No exam pass refund guarantee
$639-$999 for starter package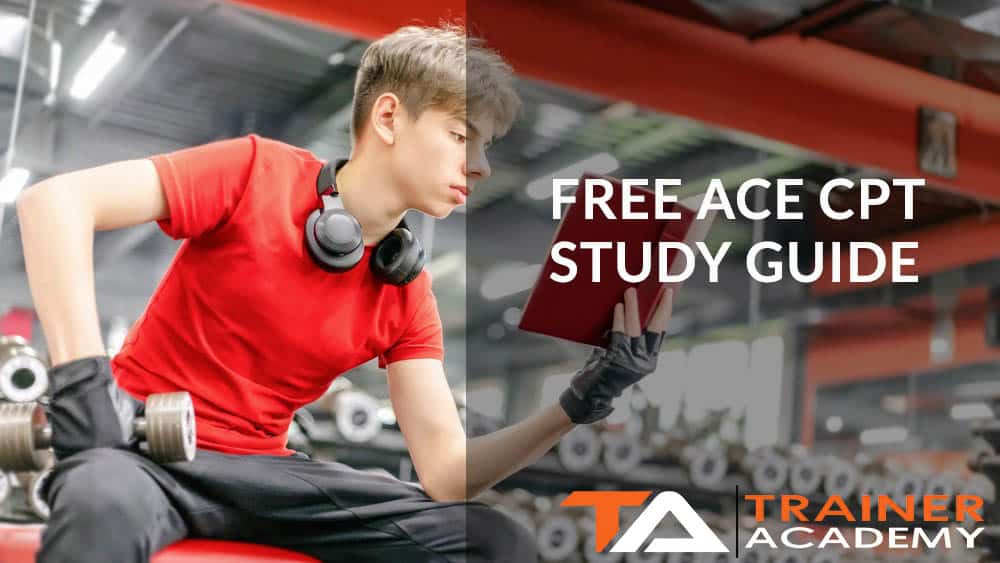 Free ACE Study Guide
Curriculum material overview
Complete chapter breakdowns
60 practice questions
130 flashcards and cheat sheet
Free from Trainer Academy
Exclusive TA Offers



Most Popular Cert

Great Option

Best Cert for you?

Good Option

Good Option

Good Option

A.C.E., or the American Council on Exercise, is one of the most prominent certifying agencies on the planet.
With a strong reputation in its native North American market, ACE fitness certification is also the most globally recognized personal training certification, with testing centers as far afield as Zimbabwe.
Founded in 1985, it has a heritage that dates back to the dawn of modern fitness instruction as we know it today. This makes ACE two years older than NASM, its nearest rival.
ACE training focuses on public health initiatives directed at the general member of the population. through this, it has taken up the mantle to spearhead programs that equip its trainers and the community alike to move more and rethink how they prioritize fitness.
The ACE certification personal trainer program has a very generalized approach, producing trainers whose mandate is to improve general health and wellbeing to be a healthier society as a result.
This doesn't leave ACE fitness trainers out of contention for more specific career options. The quality of education and business support resources allow trainers to branch out into other fields.

Accreditation is one of the most important considerations when looking at what certification to get when you are becoming a personal trainer.
Accreditation is, simply put, a certificate of authenticity for a certification.
It validates the content of the curriculum and delivery methods of knowledge and education administered by a certifying agency.
It is typically run by a board of experts and organizations in the educational field.
In the North American fitness industry, that being the US and Canada, the gold standard for accreditation is the NCCA.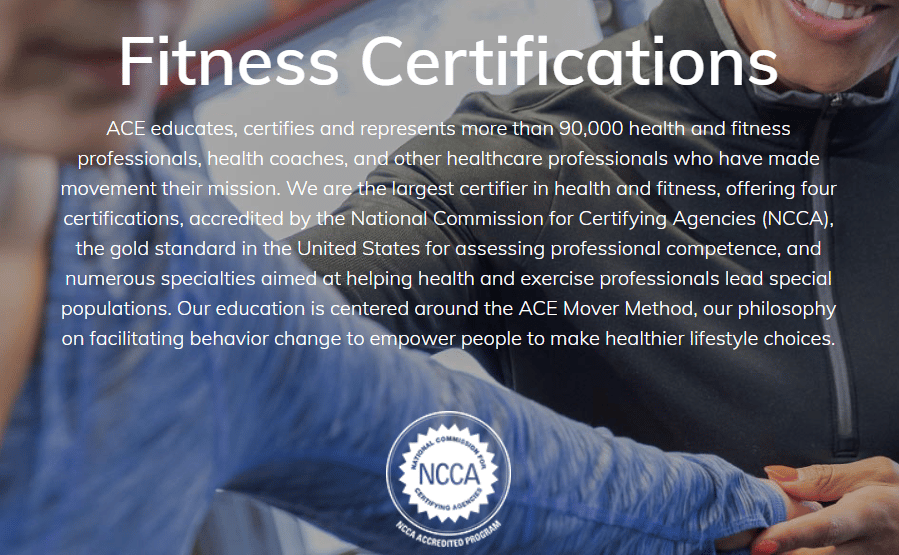 ACE is an NCCA accredited certifying agency. This means you can expect the highest standards and authenticity.
This correlates with the reputation and popularity of the institution, as you'll come to learn as we go deeper into this article.
With that said, regardless of whether it is ACE or any other certifying agency, accreditation by the NCCA is not just a seal of authenticity; it can also save you the hassle of trying to avoid scams.
There is an innumerable number of quick-fix certs floating around on the internet. They promise instant certification and the highest standard of education.
Most of these are not accredited, so always use that as a judgment call.
ACE CPT is a nationally accredited personal training certification.
Check out other highly recommended certifications in the links below.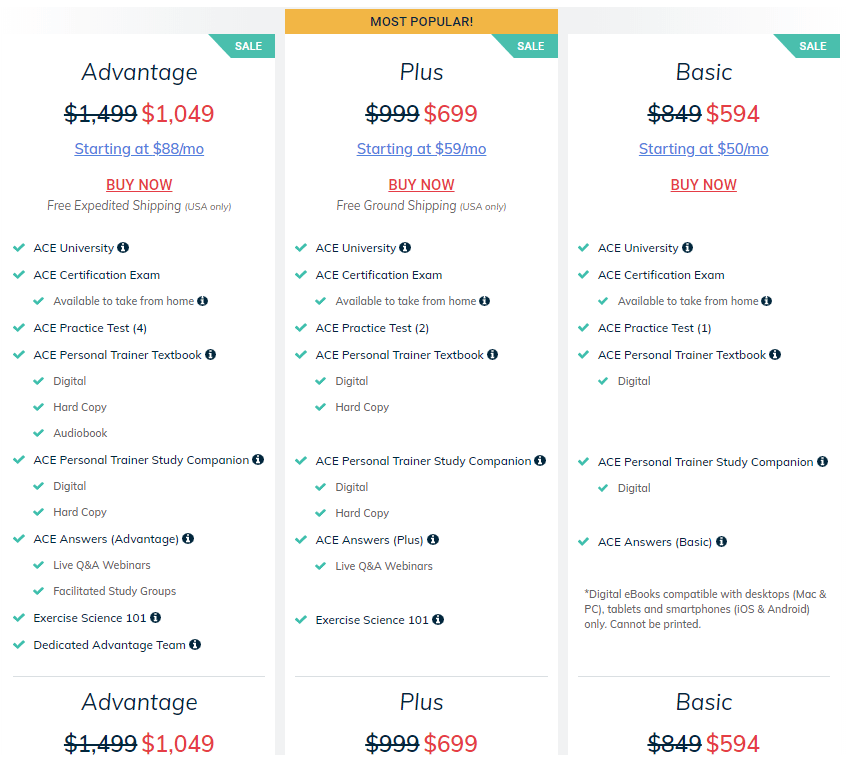 The ACE-CPT online personal trainer certification is available in 3 study plan tiers.
The first one is Basic, which costs $849, Plus is next, going for $999, and finally, we have Advantage, costing $1499.
This places ACE on the pricier end of the scale.
It's fair to assume that with the quality and reputation they front, they can place a relatively higher premium on that value.
With that said, this online personal trainer course certainly is a powerful bargaining chip.
It's one of the most widely accepted online fitness trainer certifications out there.
ACE personal fitness trainers also have been shown to have the greatest flexibility when working with the average fitness consumer.
With all things considered, what you end up paying, despite the high price tag, is totally worth it. It may not be one of the cheapest personal training certifications, but ACE has some of the most thorough and modern study material.
The ACE personal trainer manual, or study companion as it's also called, is very useful in your studies.
Use the link here to get updated on the current price of ACE.




Quality of Study Materials
ACE treats its study packages with a decent variety of materials.
Even the lowest tier "Basic" package has some great value when it comes to reliable materials and fitness courses.
Essentially, a good study package will have the course textbook as a standard without fail, along with some form of self-assessment material.
Those are the basic considerations and don't really merit any special mention.
The quality of study packages lies in the support and complementary material.
This is the stuff that will push your prep to the next level, allowing you to eliminate doubt and have a more realistic guarantee of success.
As mentioned, the ACE personal trainer certification online program has done a decent job of providing good amounts of supporting study material to complement the standard stuff.
Let's take a look at what each package brings to the table!
| ACE Basic | ACE Plus | ACE Advantage |
| --- | --- | --- |
| ACE University  | ACE University  | ACE University  |
| ACE Certification Exam | ACE Certification Exam | ACE Certification Exam |
| ACE Practice Test (1) | ACE Practice Test (2) | ACE Practice Test (3) |
| ACE Personal Trainer Textbook | ACE Personal Trainer Textbook | ACE Personal Trainer Textbook |
| ACE Personal Trainer Study Companion  | ACE Personal Trainer Study Companion  | ACE Personal Trainer Study Companion  |
| ACE Answers (Basic)  | ACE Answers (Plus)  | ACE Answers (Advantage)  |
| | Exercise Science 101  | Exercise Science 101  |
| | | Dedicated Advantage Team |
Looking at this, it's easy to see why ACE-CPT can be considered a top-tier cert.
The breadth and depth of the study packages will help you stand a fair shot, even with the Basic option.
The layout of the study materials and resources is also something to talk about.
My ACE student portal is immersive, interactive, and user-friendly.
This allows us to give ACE study materials a clear 7/10.
Going a step further, I'll be introducing to you the free ACE personal trainer cert study guide with its simplified method of learning and the practice exam to help you get a feel of the real exam environment.
Exam Layout and Passing Grade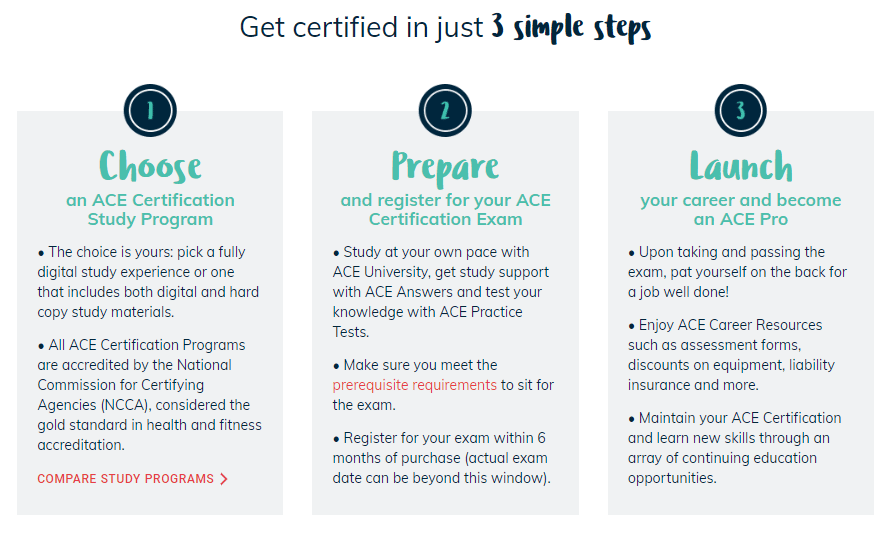 The ACE-CPT exam questions are as straightforward as they come.
It consists of 150 questions that span the various study topics.
You will need to score 500 points to pass.
The exam will require you to focus on certain aspects more than others to really guarantee success.
Let's have a look at which parts of the exam warrant more attention and which require less.
ACE, as you will come to learn, is a general certification aimed at the average member of the population.
So compared to other personal trainers programs, the emphasis is on providing health solutions for common goals or concerns.
One such issue is postural alignment and deviation.
Most people have a postural misalignment in some form and to a certain degree, and ACE will test you on this.
Another key area of focus is Chapter 7.
Understanding how to assess and address the biomechanical functionality of your clients is a big deal in the exam.
Make sure you hone in on this chapter in the textbook and all supporting material.
Next, we look at a few things you should spend less focus on, not because they are not important, but as far as the exam is concerned, very little focus is placed on them.
The first thing to save your time and study efforts on is muscle actions. As an essential part of your knowledge as a trainer, it is important to be familiar with this topic.
However, out of the 150 questions, you will find only 3 questions in the ACE-CPT exam actually deal with this concept.
It's important to master the biomechanics of muscle action, but do that as a separate effort to your exam prep.
Lastly, chapters 12 and 13 are ones to avoid spending too much time on. They are pretty dense with info in the textbook, which may lead you to believe them to be prominent in the exam.
To simplify the study process for you, there is a premium study package from Trainer Academy that addresses the areas of concentration and guides you to the right topics to study, alongside the study technique to apply for better assimilation.
You won't regret using the ACE MVP Study Package. Give it a try today! At Trainer Academy we also have some more ACE CPT Exam Info.




Exam Difficulty and Pass Rate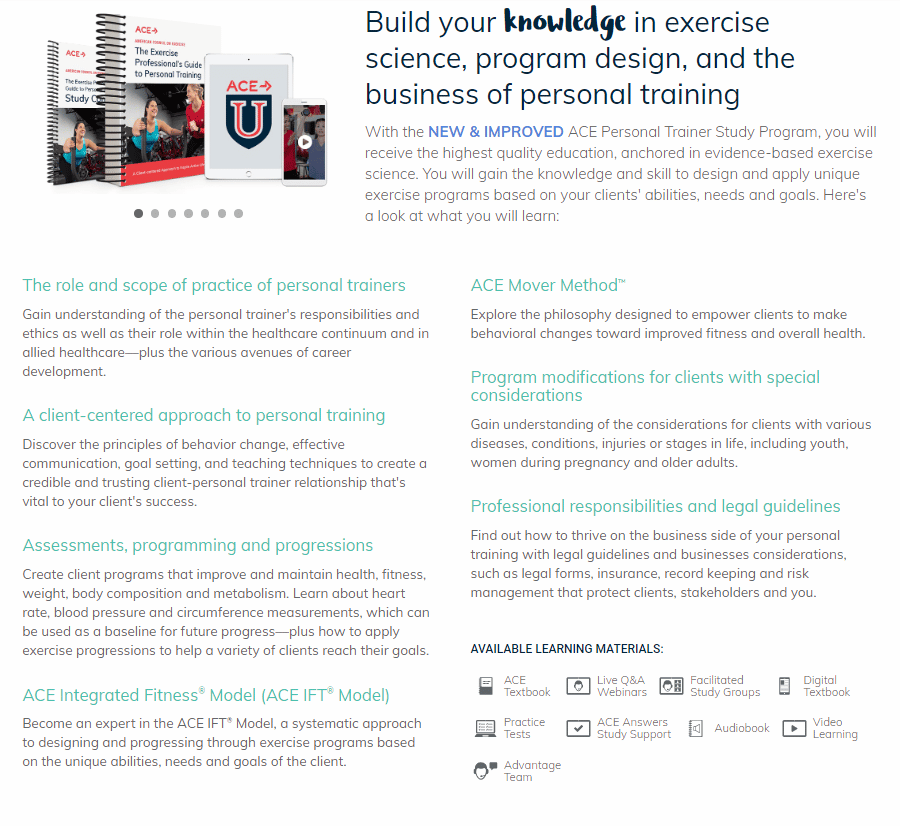 The ACE personal trainer test is no walk in the park; however, it's not going to rattle your brain to the same extent as something like the NSCA CSCS certification .
With a pass rate of 65%, you stand a fair chance, but you will be tested, so don't take it lightly; a 35% chance of failure is no joke either!
But you also have to consider that the passing grade is a mere 65%. Most other certs require between 70% – 75% to pass.
That means for it to have that pass rate with a considerably lower required passing grade means the ACE personal trainer test is overall one of the most difficult.
Certainly harder than what the NASM CPT exam has to offer!
Looking at the previously mentioned focus tips will certainly put you on a path to victory, so focus on those as well as absorbing as much of the supplemental material as possible.
If you really want to boost your odds, we suggest you grab some third-party study materials such as the ones we offer here at Trainer Academy.
That's because these materials have been designed by an expert who has gone through the works, taken the exam, and passed with flying colors.
Who better to guide you on the difficulties of this cert exam than people who've already Aced ACE?
Use this link to access ACE MVP Study Package ASAP.
Exclusive TA Offers



Most Popular Cert

Great Option

Best Cert for you?

Good Option

Good Option

Good Option

Since your odds of failing the ACE-CPT exam are reasonably high, you might need to retake the exam.
The retake policy will require you to pay a fee of $199 each time you fail and wish to try again.
Taking that into consideration, our advice is to prepare and study well so you can avoid hefty expenses.
As we've already mentioned, the ACE-CPT program is one of the most popular fitness certifications out there.
In fact, it so closely rivals NASM, the other most popular cert agency, that it's often hard to distinguish which of the two ultimately wins.
They have similar stats across the board in any category you choose to look at.
But instead of going on, let's actually take a look at those stats and see where ACE sits.
First of all, let's look at enrollment figures. This tells us how many people actually sign up for the course and is a solid metric for popularity.
For ACE, that comes to an average figure of 13,103 test-takers per year. It comes second only to NASM, which obliterates with an enrollment figure of over 22,000 test-takers!
Still, this places the ACE exercise specialist in the top two when it comes to how many people end up buying the course and sitting for the exam.
Another useful figure to look at is google search data. This shows us what the popularity of ACE-CPT is amongst people just like you. People scouring the internet for answers and guidance.
In this case, both ACE and NASM are tied at 1600 daily searches on Google.
One big advantage NASM has, which may also couple with its astounding enrollment rates, is the fact that it is a marketing juggernaut.
With that said, it makes sense that its enrollment figures are nearly double while having the same search data as ACE-CPT.


From the time you purchase your online personal training course to the time you write the personal trainer certification exam, you are granted 9 months.
This is the window in which you are expected to study, prepare for, and take the test.
However, it is by no means the amount of time necessary to successfully prep and pass.
If you're wondering how long does it take to become a certified personal trainer with ACE, we consider a generally reasonable amount of prep time before completing a final cert exam to be roughly around 3 months.
That gives you a comfortable amount of time to live a normal daily life while also studying enough to retain information for a fresh, sharp take on the actual exam.
If you really want to optimize your study time with ACE-CPT, look no further than our amazing ACE MVP study package.
Our MVP package includes a study blueprint and cram guide, guaranteed to knock time off your study hours and improve your odds of passing drastically.
Don't forget that it comes with a money-back guarantee offer.
You may also like an ACE personal training exam cheat sheet.
The average personal trainer income you can make from certification is a very important metric.
After all, this is your career, and you are aiming to earn a living at the end of the day.
That means looking at salary potential should be one of, if not the first thing you look at.
However, such statistics are hard to come by, especially with an accurate and current take on the situation, as there are different ways to make money in fitness.
Fortunately, we did manage to dig up some useful stats with regards to ACE, and the numbers tell a positive story.
That's because, based on our findings, ACE trainers sit in the top income bracket when looking strictly at personal training certifications.
Of course, there are so many things to look at when it all comes down to it.
The annual average earnings for ACE-CPT certified trainers is $41,546, second only to NASM, as you may have guessed.
The popularity of the cert may just be as influential on average earnings as average earnings are on the popularity of the cert.
What we mean by that is the level of popularity of the cert by trainers and employees probably leads to more favorable, higher-income career options.
And those circumstances create a feedback loop that captivates more to enroll.
It might also be the case that the price of the certification may have some influence.
Because it's considered an expensive certification upfront, it might mean that the trainers who can typically afford to enroll with ACE may have the resources to accelerate their careers and income levels with a good future personal training.
Primary Focus Of Certification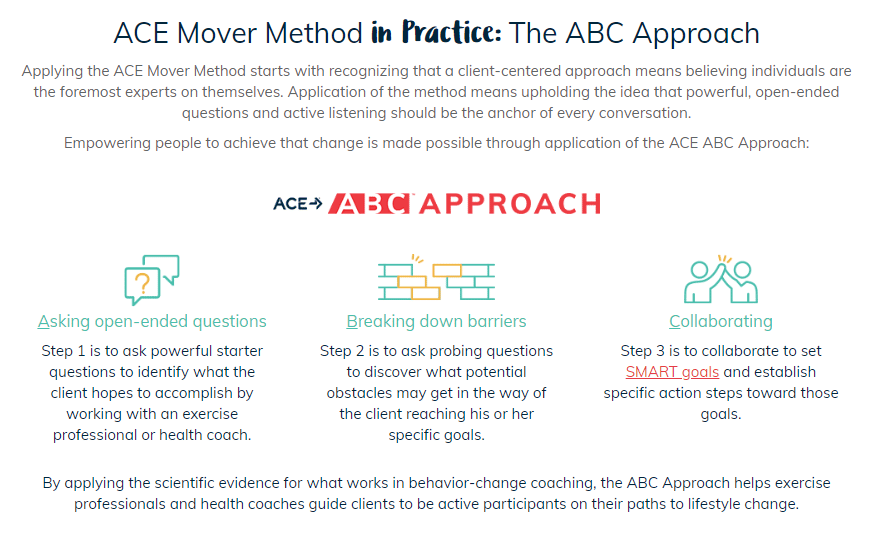 According to the majority of ACE personal trainer reviews, ACE's primary focus as an organization is the improvement of public health.
They believe the most important step towards achieving this is through inspiring people to move, and this is achieved by resetting mindsets.
If you actually read their mission, it simply states, "To get people moving."
Change psychology thus forms a big part of ACE's focus.
By focusing on getting people to change their habits around health and exercise, the rest will naturally follow.
ACE Trainers are equipped to deal with the general fitness concerns of the everyday person.
This is through using evidence-based, science-backed principles, of course.
While you can most certainly apply the principles learned in the coursework to a vast array of special populations groups, there are CPT certs out there more ideal for that.
For example, NASM CPT would be more suitable for an elite performance population group than ACE due to the difference in their training programs.
Exclusive TA Offers



Most Popular Cert

Great Option

Best Cert for you?

Good Option

Good Option

Good Option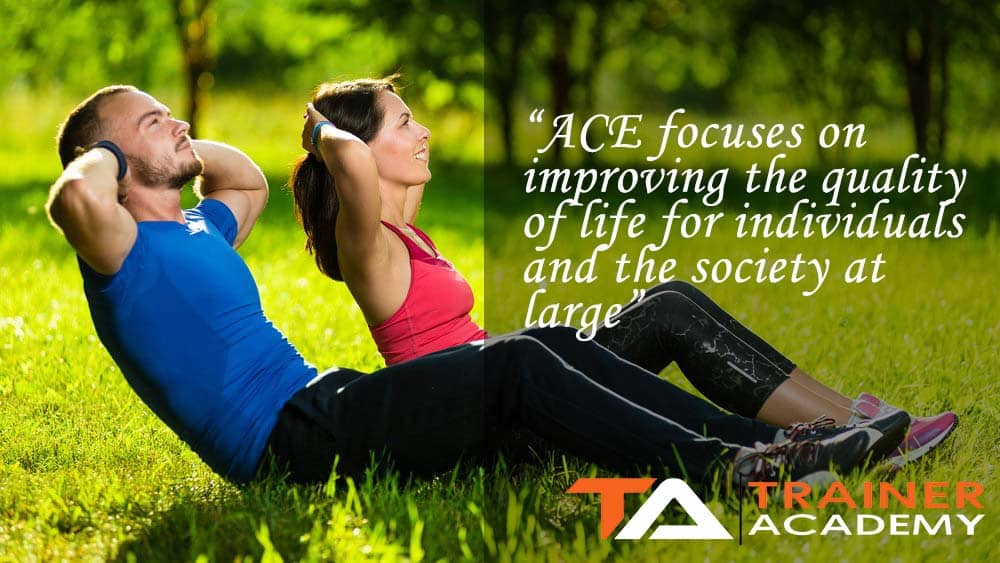 That's simply because NASM and its OPT model hone in on the performance-optimizing methodologies necessary for athletic success.
If you want to go even deeper in that direction, the NSCA CSCS is the definitive athlete performance cert, although it can be a little daunting to learn all that information so you will want to pick up a CSCS study guide and CSCS practice test.
ACE is primarily aimed at improving the quality of life both for individuals and for society as a whole.
This push for the upliftment of public health is another strong feature in ACE's ethos as an organization.
This is also why the information, knowledge, and skills learned by ACE trainers are designed to be easily understood by the layman, helping the public learn about health just as well as the fitness professionals.
If you, as a trainer want to focus on other more specific aspects of fitness and health there are other certs out there.
For example, you may want to look into a nutrition certification if you want added content on how to become a nutrition coach. Look into our Precision Nutrition review for info on one of the better nutritionist certs out there with some of the highest nutrition coach salary potential.
If you're picking between ACE or NASM for training, know that NASM will have more detailed correctional exercise content.
Is NASM worth it? Is ACE worth it?
If you compare NASM vs ISSA or ISSA vs ACE, you'll see that the ISSA CPT teaches more about good business skills as a trainer.
Looking at ACE vs ACSM we see that ACSM contains in depth material on exercise research science, while ACE teaches more exercise psychology. If you are considering one of the exercise science careers, then ACSM would be perfect.
So, your choice will depend on what you want.
If you do pick NASM make sure to get a personal trainer practice test and NASM flashcards to prep for the exam.
Back to ACE!
In a nutshell, ACE's objective and impact are three-fold:
Move The Profession: by equipping trainers and fitness enthusiasts with the right tools to grow their careers while being a benefit to society
Moving Behaviors: by changing attitudes, mindsets, and behavior towards health and fitness and it's importance in modern society
Moving The Public: by pushing ACE as a community-driven institute in collaboration with other sectors of public health and wellness.


These three aspects are implemented through ACE's training model called The Mover Method.
This method of training inspires clients not only to follow programmed instructions but also to take the initiative for their health.
ACE believes this is the best way to introduce changes or patterns of behavior that will ultimately lead to healthy habit formation.
The Mover Method is engaged through the A.B.C. model, which looks like this:
Asking open-ended questions
Breaking down barriers
Collaborating.
This form of cooperative fitness instruction means your clients are not just recipients of a service; they are also the architects of their own success.
Having this sort of approach places more value on the outcomes and increases the likelihood of adherence.
Click the link to access these study materials and get started right away.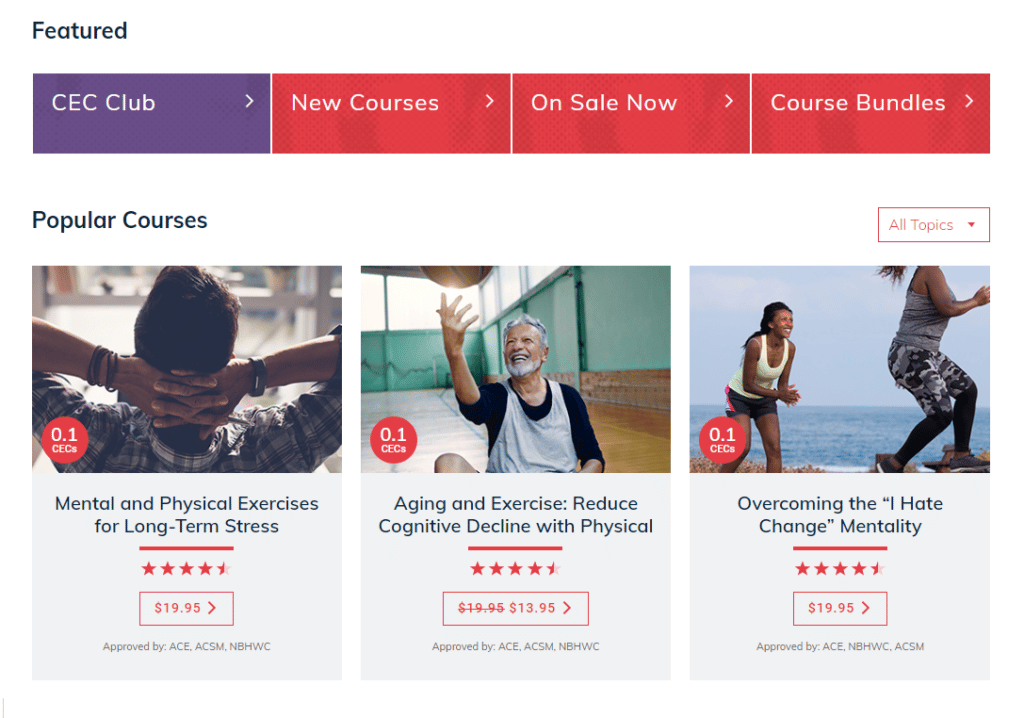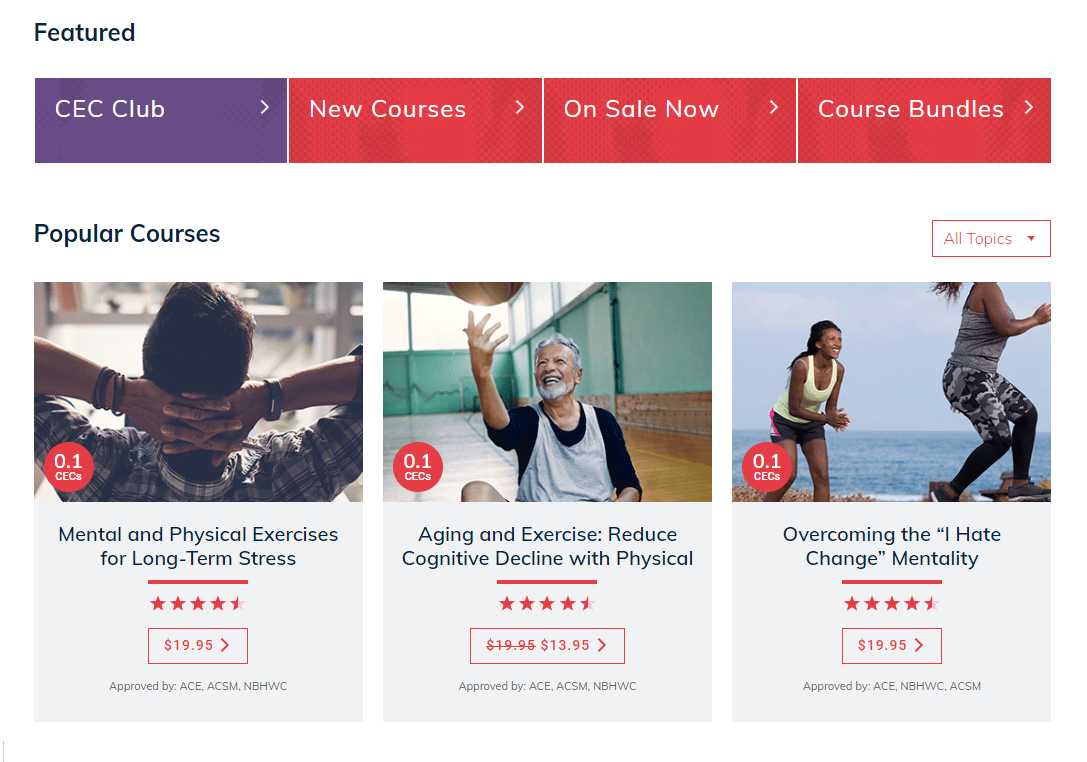 CEUs or continuing education units are time-based credits you need to renew your certification.
Every two years or so (depending on the certification), you will be required to renew your certification.
This is in an attempt to keep your knowledge and skills current with trends and advancements in research.
CEUs are earned during the validity period of your certification, to be traded in along with a recertification fee for you to renew your cert.
When it comes to ACE, you will need 2.0 CEUs, which is equivalent to 20 active hours worth of credits, as well as a fee of $129.
This is due every two years, meaning you can break down your CEU needs to 10 hours each year.
This should be fairly easy to manage as long as you keep it on your list of priorities.
But how exactly are CEUs obtained, you may be wondering?
CEUs are exchanged for time and effort used in the participation of academic or practical activities related to your field as a fitness professional and preferably by an approved provider.
Providers include educational institutions, workshops, professional organizations, or any other relevant event.
ACE has several CEU earning opportunities you can access directly through them.
You may also earn CEUs from obtaining other certifications, such as a group fitness cert.
You can even purchase CEUs on their website for easy recertification.
With all that considered, recertification happens in 3 simple steps.
These are:
Log in to your My ACE Account
Complete required CECs
Click on the RECERTIFY NOW button and follow the on-screen prompts
The following are the overall pros and cons of the ACE-CPT certification.
What we liked:
Accredited and popular certification internationally
Mover method and ABC model makes studying effective
3 Study packages to suit any student's needs
What we didn't like:
The retake fee is higher than other companies
Challenging exam compared to similar companies
Business and nutrition skills are lacking compared to the competition
Frequently Asked Questions (FAQs)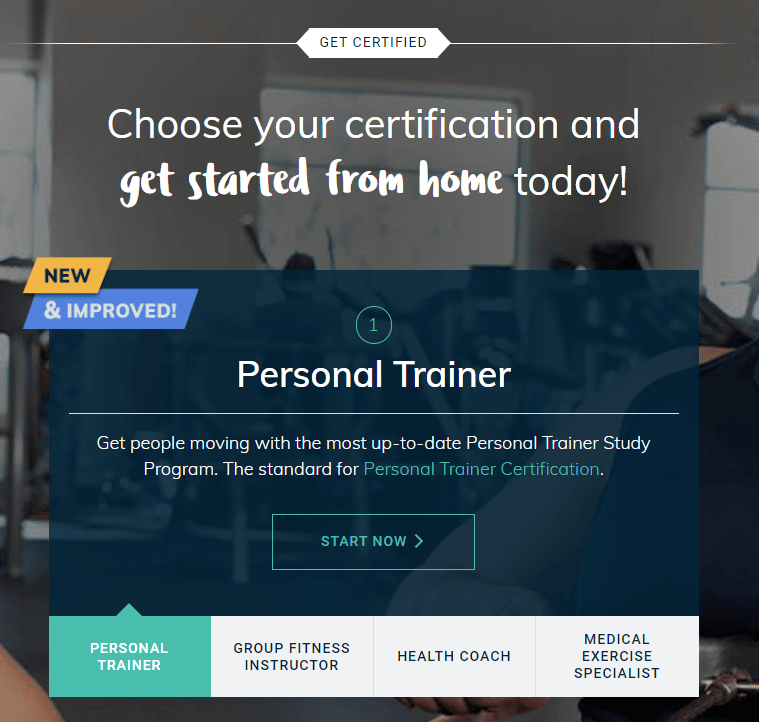 ACE certification reviews tend to always be positive, as the ACE-CPT is a highly recommended certification in our books!
And what's great is that you may obtain this personal training certification online!
Its reputation precedes it, and its trainers are clearly among the most successful. ACE's group exercise certification is also on of the best out there, so if you want to become a fitness instructor in a class setting, ACE is definitely the way to go.
The study materials included with ACE are also the cream of the crop, easy to comprehend and cover all the necessary basis as far as good study prep is concerned.
Make sure to look into the ACE fitness coach webinars and ACE CPT practice exam, too.
At face value, it is a rather pricey certification, but with all things considered, it is most certainly worth every penny.