The ISSA certification focuses on athletic training and peak performance whereas the ACE certification focuses on developing healthy habits and change psychology. Both certifications are accredited by the NCCA (National Commission for Certifying Agencies), which most employees require for employment.
Let's see which one is meant for you.
Hey everyone, and welcome to our Trainer Academy ISSA vs ACE comparison article.
This article will compare personal training certifications from two of the best organizations in the fitness industry: ISSA and ACE.
In this article, you'll learn:
Cost and quality of the study material
The study packages offered by both organizations
Expectations for future income with the certifications
Answers to the most commonly asked questions regarding ISSA vs ACE
Both ACE and ISSA battle with each other to be the best certified personal trainer program.
Following reading this article, we assure you that you will be able to make a better decision when comparing and contrasting these two top training certifications in the fitness industry.
We highly recommend that you take our helpful quiz to find the best personal trainer certification for you.
Let's jump right in and find out which of these two is the best personal training certification!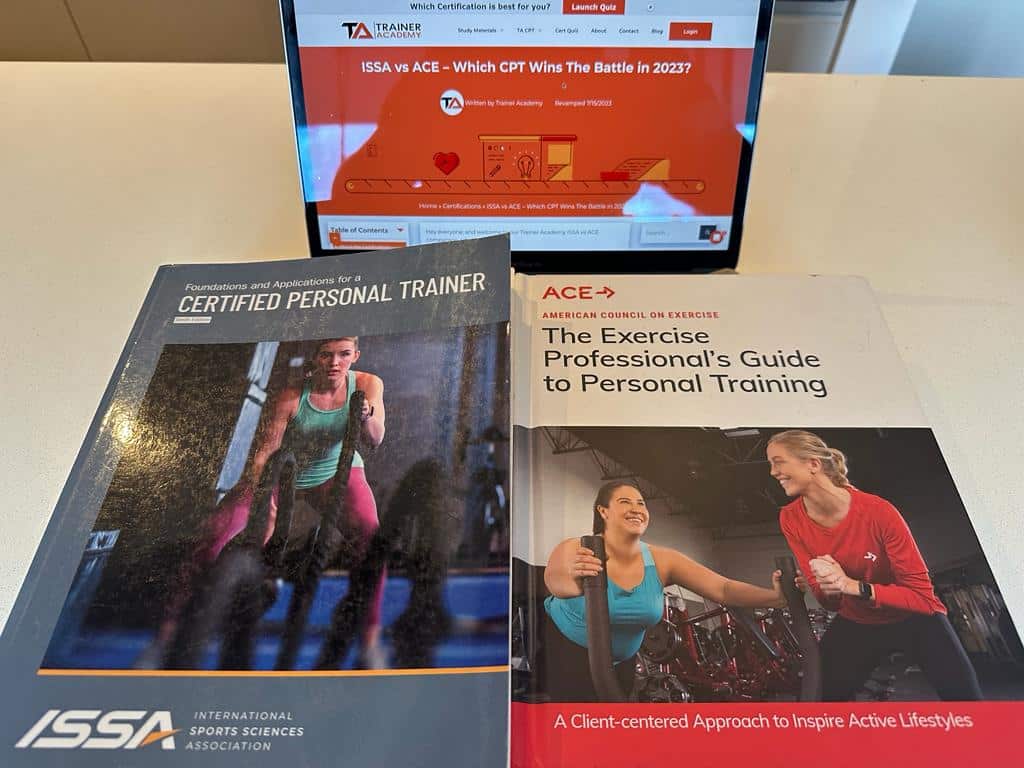 CPT
ACSM vs ACE Quick Breakdown
Features
Price
ISSA

Solid technique and programming
Excellent business skills
Limited special populations

$828.00 for ISSA
ACE CPT

High-regard amongst employers
ACE is non-profit and community focused
Solid starter certification

Check ACE website

ISSA CPT
Exam only cost: $828
Packages: $828
Requirements: CPR/AED, High School Diploma
Passing Score: 70%
Pass Rate: 75%
Average Completion Time: 2-4 Months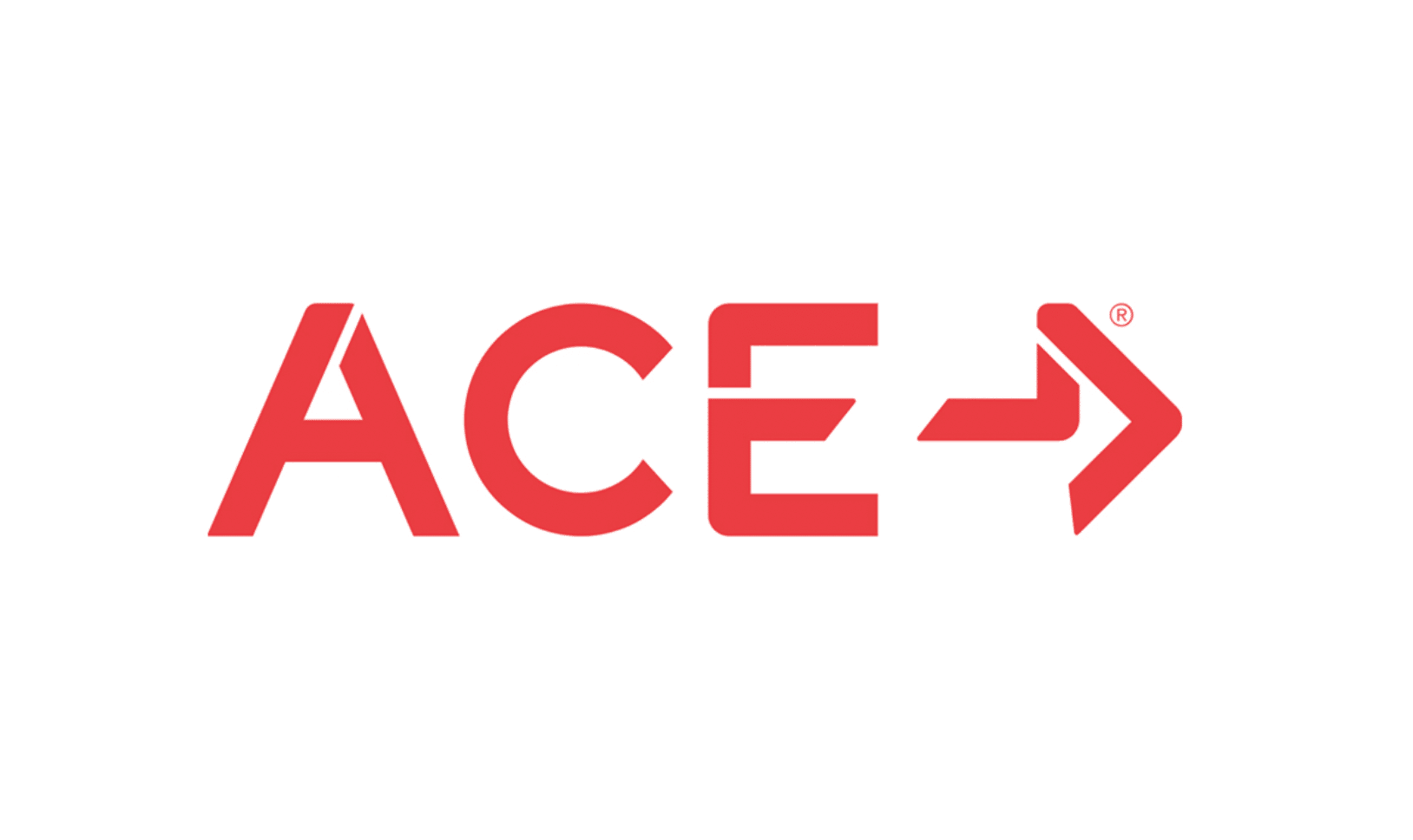 ACE CPT
Exam only cost: $636
Packages: $636-999
Requirements: CPR/AED, High School Diploma
Passing Score: 71%
Pass Rate: 69%
Average Completion Time: 3-6 Months

Trainer Academy Guides
Complete, efficient study system
Audio guide, flashcards, and mnemonics
850+ practice questions
99% pass rate
Exam pass guarantee
Affordable

Provider Materials
Curriculum study preparation
Includes text, graphics, and videos
200+ practice questions
No exam pass refund guarantee
$828-950 for ISSA starter package
$636-999 for ACE starter package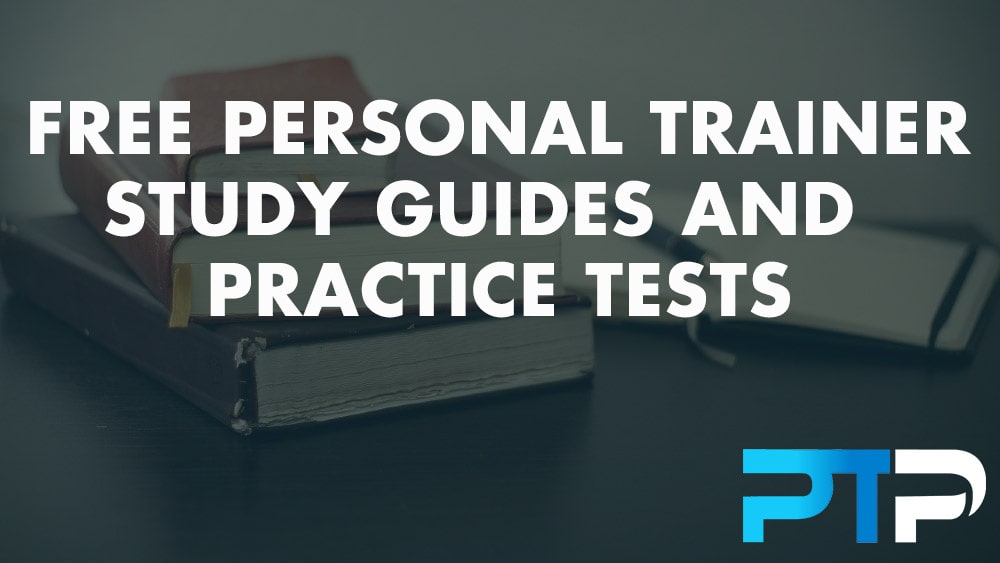 Free Study Guides
Curriculum material overview
Complete chapter breakdowns
60 practice questions
130 flashcards
Exam cheat sheet
Free from PTPioneer and Trainer Academy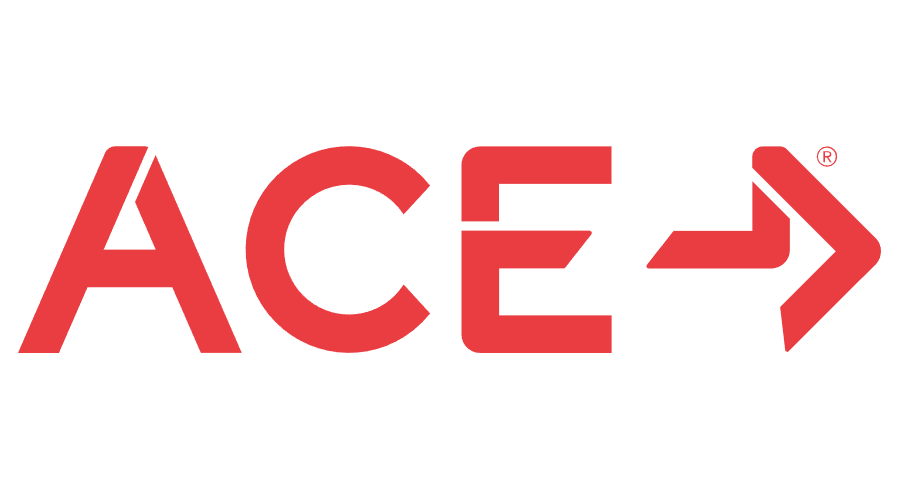 ACE stands for American Council on Exercise. It is one of the most popular certifying institutes in America and is often considered one of the "twin titans" along with NASM in terms of popularity and recognition.
ACE was founded in 1985, making it over three and a half decades old from the time of writing.
Through this time, the ACE certification has established itself as a leader in professional fitness training and public health initiatives.
The approach to fitness ACE has taken is aimed toward the general population and addresses the fundamental health concerns facing it.
Because of this, ACE personal trainers are equipped with the skills and knowledge to inspire a change of habit and to encourage people to simply move.
ACE also offers many specializations to go after once you are certified. They all pair well, no matter which personal training certification is received.
Their Group Exercise Instructor cert is one of the best group fitness certifications as well. If you want to become a fitness instructor, ACE is definitely a good place to start.


ISSA is the International Sports Sciences Association. It is one of the leading institutions in the world and probably the most widespread globally.
That's because ISSA is the first and most prominent distance-based institution of the major North American certifying agencies.
This has made it accessible to many trainers around the world with its online-only programs.
The ISSA certification is one of the most recognized qualifications in fitness, and with great accessibility and a unique take on running certification programs, ISSA courses have become a dominant force in its three decades of existence.
In addition to the personal training certifications, there are also ISSA group fitness certifications, ISSA strength and conditioning, special populations certifications, and ISSA Nutritionist certifications.
ISSA has a master trainer program that includes all of its best fitness certifications.
Often ISSA will run periodic deals that include both their training and nutrition certifications, which can make it a lot more affordable to have both.
Of course, as a trainer, it's ideal to also know as much about diet and nutrition so that when your clients ask you questions, you can answer with both the correct information and the authority that comes with being a fully qualified fitness professional.
We definitely recommend having both nutrition and training certifications.
This will allow you to help your clients get the best results, and it will add further value to your services.
Also, when you can work as both a personal trainer and a nutrition coach, you have an incredible amount of job opportunities. Gyms or clients don't have to hire multiple people; you can do both and get paid.
It's definitely worth the investment, and the ISSA CPT and Nutrition Coaching combo is ideal because it's only $828 (while the offer is still running, at least). This means you pay for one cert but get two.
Go to ISSA's website and grab it up if they still have this current offer. It's an ideal match for any prospective trainer.
Before we go any further, we need to get one thing clear, and that's accreditation.
Accreditation is an assurance that the certification you're getting and the certifying agency you're getting it from fulfill all the requirements in terms of content and administration, and this applies to personal trainer certification accreditation, among other types of certs.
In other words, is the certification meeting standards as far as the curriculum of its programs and how they are delivered are concerned?
In the world of health and fitness certifications, accreditation is handled by two main organizations.
The first and most prominent is the NCCA or National Commission for Certifying Agencies.
Most of the major "gold standard" certifications in the US are authenticated by this commission.
The other, which is just as legitimate but less common, is the DEAC, or Distance Education Accrediting Commission.
This one is responsible for authenticating the content and operations of distance-based learning institutions.
As far as ISSA or ACE are concerned, let's take a look at which one is accredited by which Commission.
Use the links below to get a comprehensive understanding of both highly recommended certifications – as well as current deals.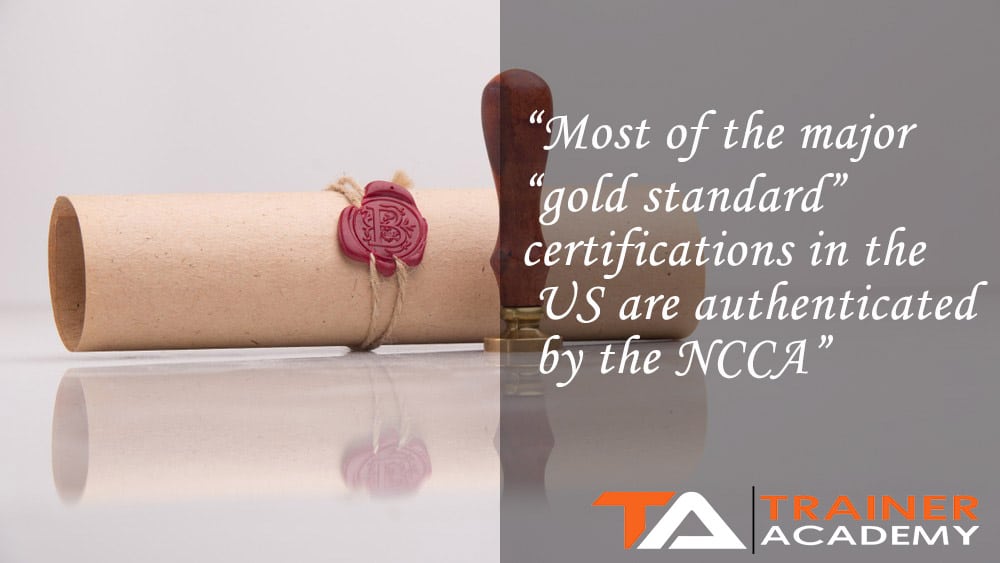 | Certification | Accreditation |
| --- | --- |
| ACE CPT | NCCA |
| ISSA CPT | DEAC |
As you can see, ACE has its accreditation provided by the NCCA, much like the NASM CPT certification, while ISSA is a DEAC-accredited institute.
ISSA is a distance-based learning certification, the first of its kind amongst the fitness certifications we feature and consider the best.
Other major certifications have since followed suit in offering online delivery and administration of their programs and exams, but ISSA did it first.
Besides the prestige and assurance of quality accreditation bring, it's also an important factor in helping you avoid potential scams.
Many courses and certifications exist in the digital fitness space, some of them may provide some useful, albeit unverified, and unrecognized academic resources, but others are just a flat-out scam.
Whatever the case, it's important to remain vigilant and only purchase certifications from reputable accredited certifying agencies.
Cost is king. This is the first factor you must contend with when you purchase your cert on your way towards becoming a personal trainer.
The cost will, of course, be influenced by your budget, and in the case of these two certifications, it could easily just come down to which is the cheaper option.
That's because not much separates ACE vs. ISSA when it comes to the overall quality and repeatability of the programs.
It's often the case that certifications will present more than one option in terms of the study packages you can purchase.
These options are usually separated based on how much study material is included in each package, with the cheapest containing the least and the priciest containing the most.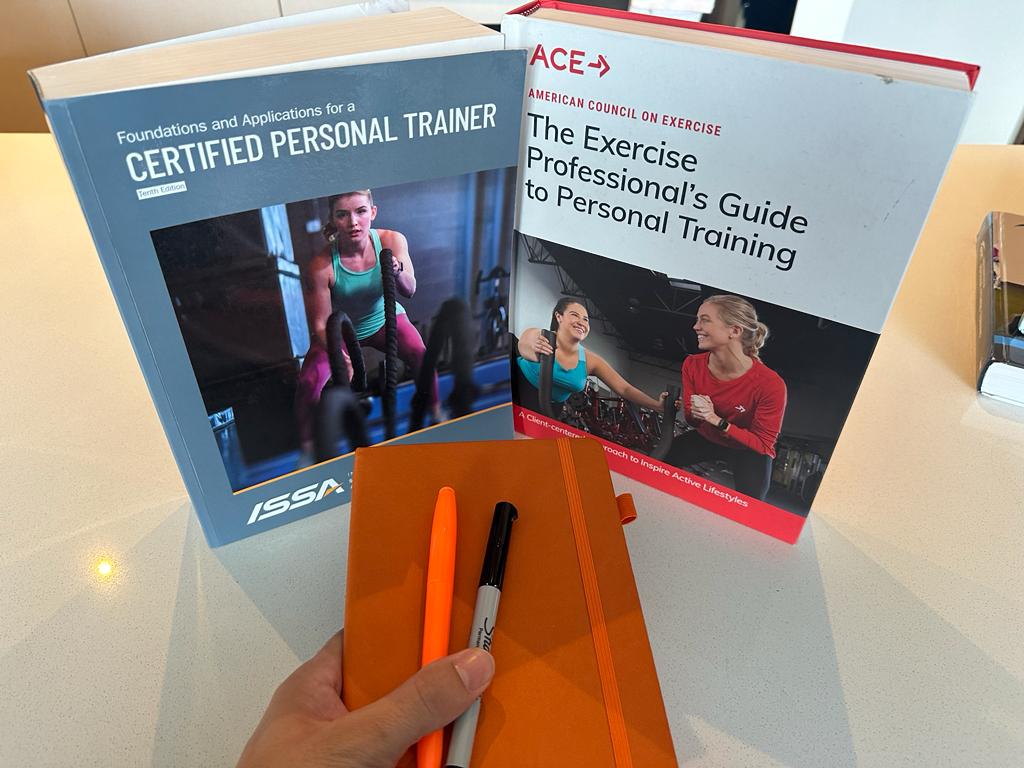 So let's take a look at the costs:
| Package Tier | Cost (ACE) | Cost (ISSA) |
| --- | --- | --- |
| 1 | Basic ($849) | $1447 |
| 2 | Plus ($999) | |
| 3 | Advantage ($1499) | |
From this, we can see that ACE comes out with the most expensive option, but at the same time, it also provides the cheapest.
The variety allows flexibility when deciding if ACE is great for you or not.
Get updated about the latest deals and discounts from ACE by clicking here.
The ISSA fitness trainer cert, however, only has one option available, which costs almost the same as the ACE Advantage package.
This is actually a significant mark-up from what ISSA certification cost used to be, but since they acquired NCCPT, an NCCA-accredited agency, ISSA has bolstered their CPT package to include a traditionally accredited exam.
One thing to note when it comes to the cost of certification is that the price often fluctuates based on discounts, specials, and promos.
These happen very often, so you have a good chance of scoring a big discount if you sign up at the right time.
Another way of enjoying a massive discount with ISSA is going for the buy-one-get-one offer (BOGO), which allows you to get a personal training certification with their nutritionist certification for free.
Also, you can decide to opt for the ISSA Elite Trainer package, which consists of the personal training certification, the nutritionist certification, and one other certification of your choosing for $999. Adding a nutrition certification can be beneficial to any aspiring trainer's career, and when you go for that extra specialization, it really bumps up your value as a trainer.
If you are also able to be a strength and conditioning coach, it means you can train athletes, which is a huge population. It also means you are an expert on strength periodization, and you really know the science behind what you're coaching.
This will be invaluable to all your clients, and it comes at a great rate for what you are getting. Visit the ISSA site to verify the offer is still running.
Pricing is one thing, but the value of what you get with what you buy is what truly justifies the cost, so let's take a look at the quality of study materials.
Quality of Study Materials
To learn the necessary principles and skills, you will need to have the right suite of resources and materials.
Great study resources are essential for exam success, but they are also useful to have as an information archive as you work in the business.
So the quality of the study materials should also be based on their reusability and their effectiveness in optimizing your exam as well as your overall career outcomes.
We will rate each certs study package out of 10 based on the quality and quantity of material. We will also consider a variety of packages and costs.
| Basic | Plus | Advantage |
| --- | --- | --- |
| ACE University  | ACE University  | ACE University  |
| ACE Certification Exam | ACE Certification Exam | ACE Certification Exam |
| ACE Practice Test (1) | ACE Practice Test (2) | ACE Practice Test (4) |
| ACE Personal Trainer Textbook  | ACE Personal Trainer Textbook  | ACE Personal Trainer Textbook  |
| ACE Personal Trainer Study Companion | ACE Personal Trainer Study Companion | ACE Personal Trainer Study Companion |
| ACE Answers (Basic) | ACE Answers (Plus) | ACE Answers (Advantage) |
| | Exercise Science 101  | Exercise Science 101  |
| | | Dedicated Advantage Team |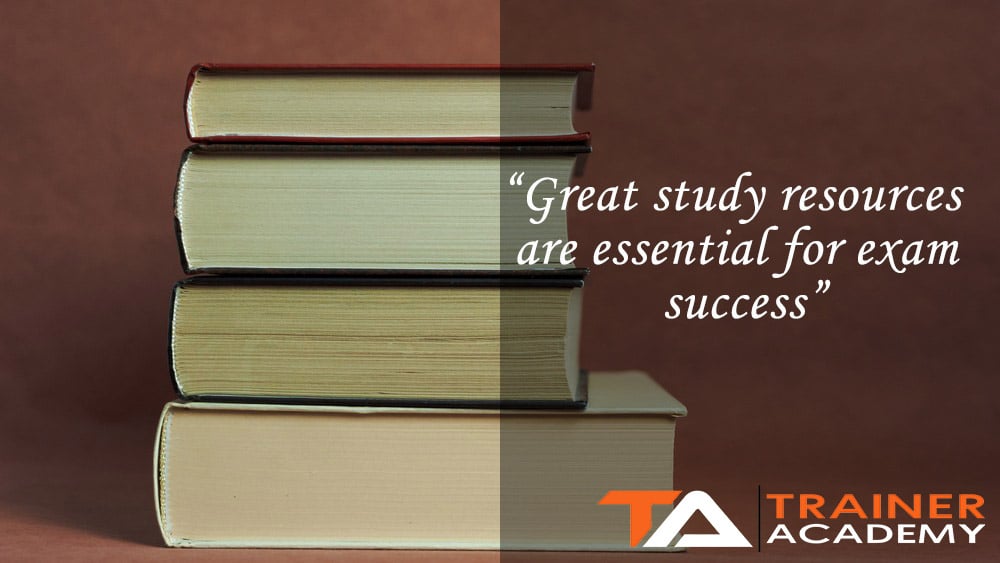 ISSA
Current Edition Textbook
Online Practice Exams and Quizzes
Audio and Video Lecture Options
Online Study Guide and Workbook
Online Student Forum
Online Exam
NCCA Accredited Exam (NCCPT)
As you can already tell, ACE wins purely based on variety; with three packages, each offering a robust suite of study materials, the options certainly add value.
ISSA isn't without merit, though.
In it, you will receive some amazing materials. You also receive an attempt at an NCCA-accredited CPT exam administered by NCCPT.
You may have heard of NCCPT as one of the certifying agencies popular amongst trainers in the US. As of 2020, they were acquired by ISSA and now operate as a subsidiary of the institution.
This allows ISSA to follow a hybrid program system with both NCCA and DEAC accredited courses.
ISSA still just has one package option and fewer materials included in it overall, making ACE the clear winner in this category.
We'll give ACE 8/10 and ISSA 7/10.
When it comes to studying materials, we still believe in increasing your odds by investing in some premium third-party materials designed and put together by professionals who've actually earned the certification. That's what we offer here at Trainer Academy.
These premium MVP study packages are intended to not only help you learn the information but to retain them for future use.
You will find the study techniques useful in reducing your study time drastically, give you a 99% pass guarantee, and much more.
Check out the ACE MVP study package or the ISSA MVP study package; the choice is yours.
Exam Layout and Passing Grade
Once you've assessed your options and made your decisions, it's time to knuckle down and get the exam prep rolling.
In this category, we will look at how the exam is designed, as well as how it is graded and administered.
It's important to understand the layout of an exam since most of them are divided into uneven segments.
These segments have a different distribution of the total exam grade, meaning some will require more focus than others.
First, let's look at the exam structure:
| Certification | Number of Questions | Passing score |
| --- | --- | --- |
| ACE | 150 | 62.5% |
| ISSA | 160 | 75% |
Both ACE and ISSA have pretty similar question counts, with ISSA coming in with 160 multiple-choice questions, while ACE brings in 150.
We mentioned how each exam section has its own weight, which will help you gain an idea of where your focus should be during exam prep.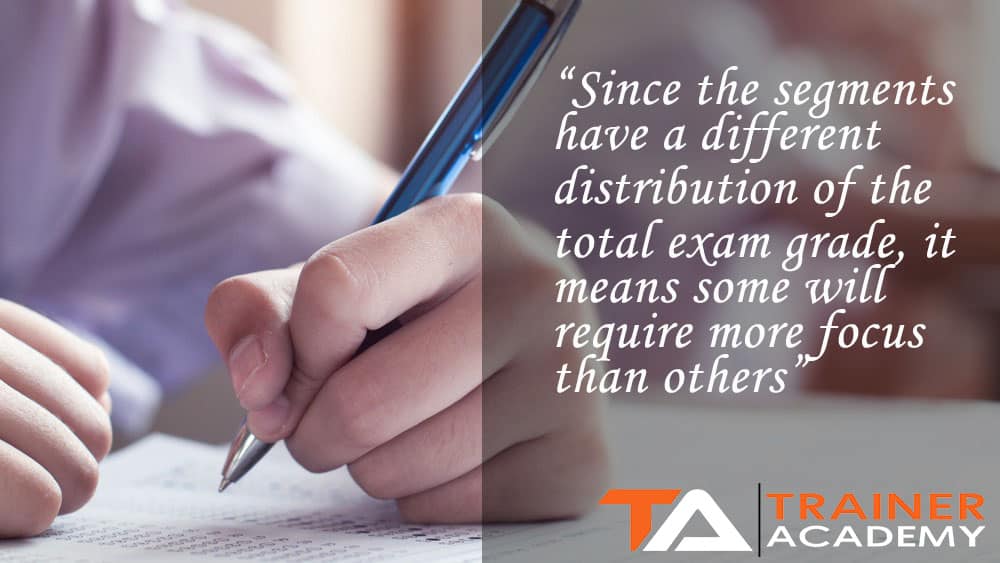 Let's take a look at how the breakdown of the sections:
| Weight in ACE exam | ACE Sections |
| --- | --- |
| 20% | Professional Conduct, Safety and Risk Management |
| 23% | Interviews and Assessments |
| 26% | Program Modification and Progression |
| 31% | Program Design and Implementation |
| Weight in ISSA Exam | ISSA sections |
| --- | --- |
| 9% | Special Populations |
| 10% | Professional Practice, Drawing-in Phase, Fiscal Fitness |
| 17%    | Assessment |
| 19%  | Nutrition |
| 22% | Basic and Applied Science |
| 23% | Program Design |
The sections have been listed in rank order from least featured to most featured. ACE comes in with four sections, while ISSA has 6, but one glaring similarity is how the course content is distributed in terms of exam relevance.
As you can see, the least significant sections deal with the professional and administrative side of personal training, while the most emphasis is placed on the programming and instructional side of things.
This makes sense since your role as a PT will largely be concerned with planning and executing workouts.
That means incentivizing students to master these areas of the curriculum by making them a more prominent focus in the exam is a smart way of producing quality trainers.
As for administration, ISSA is completely online. It is, after all, the king of distance-based certs.
The exam itself is self-paced and an open book, meaning you have no time limit and can page through any study resources to gain the correct information.
ACE is run more traditionally, with a pencil and pad exam written in a physical testing location with a proctor invigilating the process.
There is, however, the option to take the exam online via a live remote proctor. This is basically a hybrid of a real-world and online exam, where your computer's webcam is used as a means by which you are monitored.
The ACE CPT exam is 3 hours long.
Check out the ACE personal trainer study guide and ACE practice test to have a first-hand experience and also get familiar with the exam layout and passing grade through constant studying and practice.
Exam Difficulty and Pass Rate
Understanding the structure of the exam can certainly help in gaining the upper hand when it comes time to write the test.
But understanding how difficult the exam is a strategic advantage when considering how much effort and attention you'll need to exert in your studies.
As far as difficulty is concerned, ACE and ISSA couldn't be more different. To compare this statistic, let's take a look at the pass rate percentages for each:
| Certification | Pass rate | Retake fee |
| --- | --- | --- |
| ACE | 65% | $199 |
| ISSA | 90% | Free |
As you can tell, the ACE exam isn't incredibly difficult, but it still poses a worthy challenge and requires some care and preparation.
The ISSA exam, on the other hand, has a near-perfect record when it comes to successful candidates. You only have a 10% chance of failing this test.
This can be seen as both a good and bad thing, depending on how you look at things.
Good in the obvious sense of it posing less of a barrier to success, allowing more people to achieve their dreams of becoming certified trainers.
But bad for the fact that there no longer exists a stringent barrier to success, which acts as a quality control mechanism.
We would say the exam layout and how it contributes to the difficulty of the exam is actually a benefit.
That's because ISSA is a guided process, and not one that simply requires you to spew memorized facts.
Searching through the study resources requires a firm grasp of the concepts, to begin with, so in any event, you are actually learning as you write the exam.
Having said that, we still think ACE is the best option. It does what ISSA does while also making it more of a challenge, which we find necessary.
Acing the exams with flying colors will not be a difficult task if you click on the links below:
If you want more detailed ISSA test info, we have an article to help you!
In the unfortunate event that you fail, you will be able to retake either exam soon after your unsuccessful attempt.
To be eligible for that, you will have to pay a retake fee in most cases. Let's have a look, shall we:
| Certification | Pass rate | Retake fee |
| --- | --- | --- |
| ACE | 65% | $199 |
| ISSA | 90% | Free |
To retake the ISSA Certified Personal Trainer exam after your first failed attempt, you simply need to request a retake.
This is one of the few cases where a retake is totally free, that is, for the first time. After that, any failed attempts will incur a cost.
As for ACE, the retake policy is pretty standard in that you will need to submit a retake application along with a fee of $199.
It's obviously in your best interests to pass the second time around; continuous retakes do get expensive, as you can imagine.
Certification Popularity and Recognition
Knowing how popular a cert is might seem unnecessary at face value, but this statistic tells us two vital things.
It tells us how good the certification is by the number of people who enjoy signing up for it, and it tells us how likely it is to lead to employment or business opportunities.
For this, we're going to look at two statistics—search data on Google and enrollment figures by certification.
Let's take a look at enrollment first.
| Certification | Enrollment number |
| --- | --- |
| ACE | 13,103 |
| ISSA | 10,696 |
When it comes to enrolment, ACE tops the charts. ISSA stats aren't too bad either, but it's clear that ACE has the most interest from trainers looking to sink their teeth in the industry.
This is a great indication that ACE has a better legacy and a history of delivering great certifications. It also shows the industry itself is very responsive and has a higher preference for ACE over ISSA.
The next statistic we will look at is search data. This metric displays how many people actually search for each cert as they browse the web for options.
| Certification | Search data |
| --- | --- |
| ACE | 1600 |
| ISSA | 590 |
This statistic is where we see a huge contrast in the ISSA vs. ACE popularity debate.
ACE has many more search results than ISSA, proving it to be the most popular certification overall.
Ironic that this is the metric that sets them apart since ISSA is more popular as an exclusively online cert.
The amount of time it takes for you to go through each CPT program and take the exam is an important factor in your decision.
"How long does it take to become a personal trainer?" Well, it depends.
How much time you have on your hands will influence how much you can give towards your exam prep.
For most people, writing a PT cert exam is not the only priority on their plate. Professional, academic, social, and family commitments all factor in.
On top of those factors, the level of detail within both of these certifications makes the expected study time already long for most newcomers to exercise science.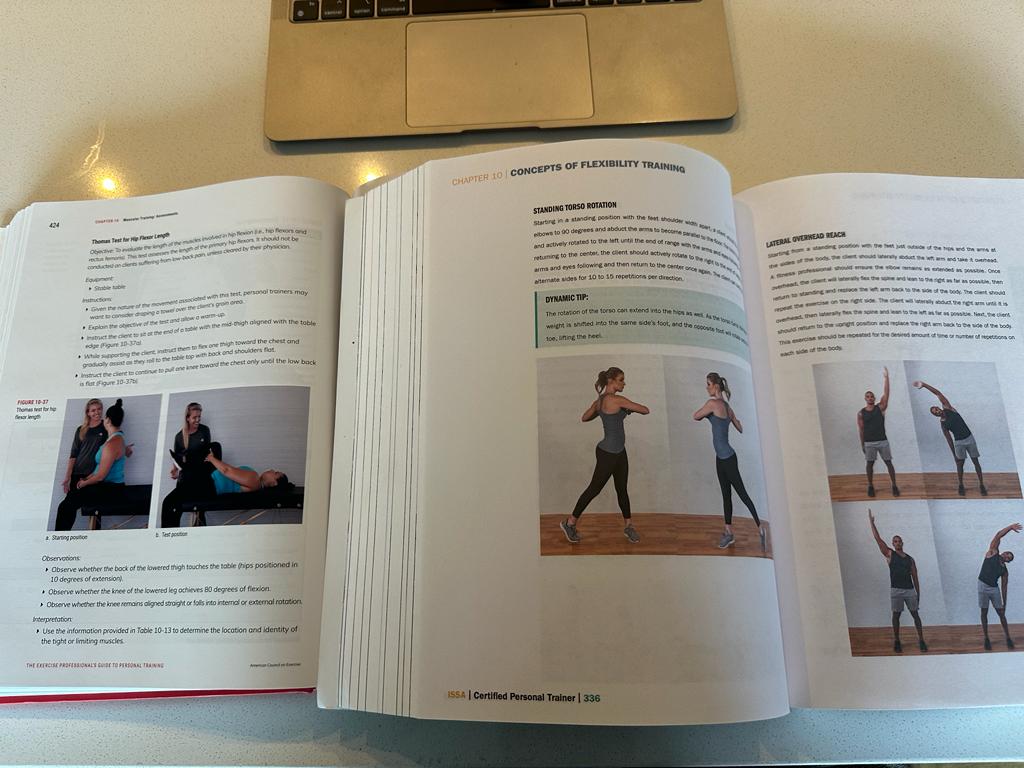 That's why many certifications, including ACE and ISSA, come with an enrollment period that's long enough for the average person to go through the course material and have a realistic shot at success.
The enrollment period is the amount of time from when you purchase and sign-up for your cert to the deadline for your exam.
Let's have a look at how long you're allowed for each:
| Certification | Enrollment period |
| --- | --- |
| ACE | 9 months |
| ISSA | 6 months |
ACE comes out on top with the most flexible enrollment period of 9 months, while ISSA grants you just six months, which is still fairly adequate but significantly less leeway in terms of time management.
Where ISSA does come good is their built-in ten weeks guided study system.
This does all the time management for you, allowing you to study appropriately at a reasonable pace, and making your test ready in just under half the allotted enrollment period.
This guided study system isn't rocket science, however, and can be easily replicated with ACE, which has the advantage of having three whole months more to work with.
Here's the one you've been waiting for, the average income each certification could potentially earn you.
Income stats are vital when selecting which credentials to gain for your PT career. Knowing how much you stand to make is important for any career choice. How much can a personal trainer make with an ACE cert vs an ISSA credential?
These statistics aren't easy to come by, but fortunately, we managed to rustle up some fairly accurate average annual income estimates for both certs.
| Certification | Average Salary |
| --- | --- |
| ACE | $41,546 |
| ISSA | $36,235 |
ACE wins out again by having the most lucrative income statistics. This means as an ACE trainer, you're likely to earn more than an ISSA coach.
ISSA, however, doesn't lag too far behind and is a worthy option if all other standards, besides income potential, meet your preferences.
Primary Focus of Certification
Another interesting and important factor that could very well sway your decision despite other categories meeting your standards is the scope of focus each cert has.
This is an indication of the trajectory your career could take once you qualify.
Each certifying agency has its areas of focus, and that's the direction or niche they aim to point to successful candidates.
ACE is focused on general habit optimization. That means through ACE's curriculum, you're learning how to improve your clients' routines and attitudes in the long term toward a healthier lifestyle.
This is why ACE is so popular in many respects. It allows trainers to tackle the fundamental issues concerning public health and fitness, creating a wide-open market for lucrative ventures.
ISSA sees itself, focusing on the practical aspects of programming and program implementation.
Since most of the work you'll be doing as a qualified trainer involves programming and program modifying, this is a worthy focus and grants trainers the highest degree of practical skills possible to fulfill their personal trainer responsibilities.
We wish both certifications spent a little more time on the online business aspect of fitness training. ISSA does have some basic information, but given that it is the "best online cert," you'd think they would have devoted some time to teaching how to become an online personal trainer. Certainly, that is the future of personal training.
Each of the certs does have some good offerings in terms of specializations.
If you are interested in working in a specialized area of personal training, you should check out the following niches offered by ISSA and ACE.
At Trainer Academy, we also have free study help for other certs:
For NASM, there is a NASM CPT study guide and NASM test questions.
If you pick the NSCA CSCS, we have a practice CSCS test and CSCS exam prep.
And then, for the ACSM personal trainer certification, you can look at our free ACSM study guide and ACSM practice test.
All of these are quality options to consider on your trainer journey!
All good things must come to an end, and the same is true for your new, shiny ACE or ISSA certification.
That's because once you've certified, the clock begins ticking for the expiry of your certification.
This means that you'll need to renew your fitness certification when the time comes and to do that, you will need to fulfill certain requirements.
Requirements such as paying a nominal recertification fee, but chief among them is the CEU requirement.
CEUs or continuing education units are time-based credits that prove that you've maintained active learning and development as a trainer.
CEUs are gained by completing other certification programs, courses, workshops, and other approved academic activities.
So let's take a look at the requirements for both ACE and ISSA.
| Certification | CEU Requirements | Recertification Fee |
| --- | --- | --- |
| ACE | 20 | $129 |
| ISSA | 20 | $99 |
Both ACE and ISSA have the same CEU requirements; however, ISSA recertification wins out by being the cheaper one to recertify.
Frequently Asked Questions (FAQs)
Is a degree needed for these certifications?
Both certifications require a high school diploma or an equivalent diploma. A bachelor's degree in a field such as kinesiology or another exercise science field is often required for advanced certifications like the CSCS and others. But, most CPT certifications will only require high school. For many jobs in personal training, there will be a requirement for AED and CPR certification.
Is the ISSA exam open book?
The certification exam is well-known to be one of the only open-book examinations within the fitness industry. This aids the ISSA in the high pass rate, as opposed to the other main companies. The pass rate is near 90%.
How much time does it take to get ACE-certified?
From the time you purchase your course to the time you write the exam, ACE CPT grants you 9 months. This is the window in which you are expected to study, prepare for, and take the test. However, it is by no means the amount of time necessary to successfully prep and pass. We consider a generally reasonable amount of prep time before taking a final cert exam to be roughly 3 months.
What ACE fitness study materials do you recommend?
Through Trainer Academy, we offer these items: A free ACE personal trainer practice exam, a free study guide, and items within our study guides like our ACE audio study guide, flashcards, mnemonics, full practice tests, an ACE personal training exam cheat sheet, and much more. The ACE personal trainer manual can also be helpful.
Is ISSA nationally accredited?
Although it is science-backed and has an excellent reputation, the ISSA-certified personal trainer is not accredited. This does not mean being an ISSA-certified trainer is useless, however, as many gyms recognize the certification. It is still considered a contender for the best online personal training certification.
What ISSA study materials do you recommend?
Our paid study guide in Trainer Academy is thorough and of excellent value. Another great resource would be the free guide offered through PTPioneer. Both trainer academy and PTpioneer also have study training programs for the national academy of sports medicine, along with the many ACE and ISSA certs. Remember, the ISSA exam is an open-book exam!
| Certification | Accreditation | Base Cost | Passing Score | Pass rate | Average Salary | CEU Requirements | Recertification Fee |
| --- | --- | --- | --- | --- | --- | --- | --- |
| ACE | NCCA | $849 | 62.5% | 65% | $41,546 | 20 hrs | $129 |
| ISSA | DEAC | $1447 | 75% | 90% | $36,235 | 20 hrs | $99 |
Both ISSA and ACE are top-tier certifying agencies with the best CPT certs out there.
Both have a tremendous amount of value to offer fledgling trainers and seasoned veterans alike.
Future fitness professionals can't go wrong with either one of these certification courses.
However, through taking an objective, fact-based look at both, we can see that ACE is the better one overall, albeit by a slight margin.
That doesn't mean ACE is definitely the one for you. You'll need to weigh up all the factors against your own preferences and circumstances, and we hope this article made that task a little easier. We also have an ACE vs NASM breakdown if you're looking at that organization or ISSA vs NASM.