Hey everybody, welcome to our Trainer Academy Nutrition Certification Review!
It's important to have a go-to list comparing and reviewing the best nutrition certifications in the industry.
This article reviews the best nutrition certifications for personal trainers, nutrition professionals, and future dietitians looking to expand their clientele.
All in all, we will be covering:
We assure you that, after this article, you will be able to make a great decision when choosing your optimal nutrition certification program.
Let's dive into the article!
We feel that nutrition is a significant component of health and fitness practice, but at the same time, it is often overlooked.
The focus for many trainers is far too often the exercise component of fitness and lifestyle coaching, and this plays out when looking at the focus towards certifications.
The majority of certs earned by fitness professionals fall in the realm of exercise instruction.
The best online nutrition certification programs cover broad topics like fundamentals of healthy eating, meal plans, macronutrients, micronutrients, nutrition advice, eating habits, and obesity, to name a few.
Aiming for a credential in nutrition will not only boost your value on paper but will also allow you to achieve faster and more lasting results with clients overall.
That's why we've rounded up 8 of the best nutrition coaching certifications in the game for you to make your choice!
Hopefully, this information can help you to determine the best nutrition certification programs.
So with that out of the way, let's get into specifics!
In this article, we will be dealing with 8 of the industry's best fitness nutrition certifications.
These are:
ISSA Nutritionist
NASM-CNC
PN Level 1
NCSF Sports Nutrition
ISSA Sports Nutrition
NESTA Nutrition
ACE Fitness Nutrition
AFPA Nutrition
Each has its merits and limitations. We'll be peeling back the hood, learning, and comparing what they bring based on the following categories: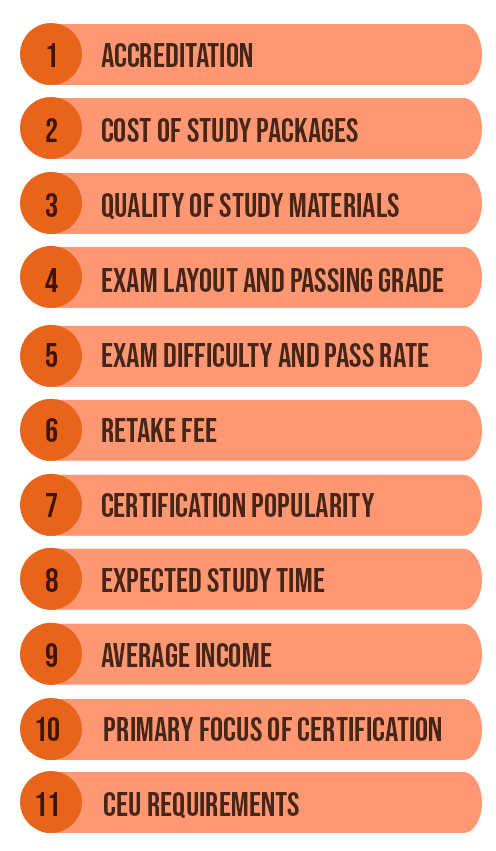 An important read: Best Fitness Certifications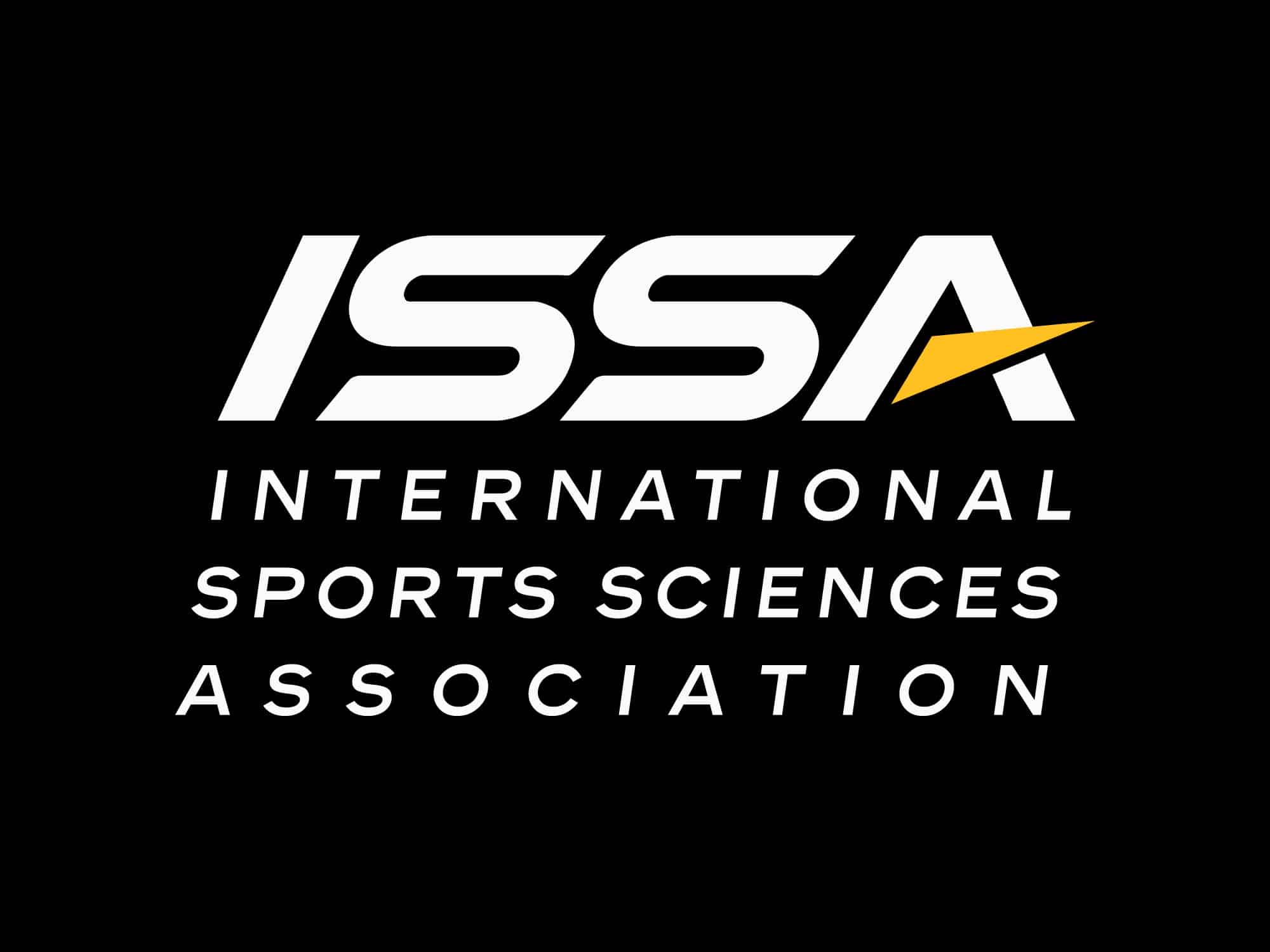 In this article, we have two certs coming in which are from the same institution.
That institution is of course ISSA or the International Sports Sciences Association.
They've been around since 1988, and in decades, they have raised the bar in terms of the many possibilities when it comes to education delivery.
You see, ISSA is a distance-based learning institution, which means today, all their education from study to exam is delivered online.
ISSA is ranked quite high in terms of popularity and recognition, often sitting in the top three alongside juggernauts like NASM and ACE.
When it comes to nutrition, ISSA plays ball.
They understand the value nutrition has in health and fitness prescription, what's more, ISSA understands the value of good business knowledge.
An attitude often underplayed or totally lost when it comes to fitness credentials is the development of business and entrepreneurial skills. This is something we can say ISSA definitely nails.
The ISSA Nutritionist and Sports Nutritionist certifications both provide different times of value in the same area.
The Nutritionist cert focuses on more general approaches to nutrition and dietary prescription, while the Sports Nutrition course focuses on the more specialized aspect of performance-enhancing nutrition.
Both focus on equipping trainers with the best possible coaching strategies as you will soon learn about ISSA's general approach.
Part of the benefits you'll be enjoying when you opt for ISSA is the opportunity to pick up a personal training certification alongside the ISSA nutritionist certification.
Having the two certifications will not only make you better at your job as a fitness trainer but increase your customer base and revenue.
Apart from the above, ISSA also offers the Elite Trainer package which is a 3-in-1 combo comprising of the personal training cert, the nutrition cert, and one other certification of your choice
This is a once-in-a-lifetime offer, you can't afford to miss!
Click the link to benefit from the ISSA combo promos (the CPT/Nutrition certification combo, and the Elite Trainer 3-in-1 package).
For the most recent ISSA Nutrition cert price, click here.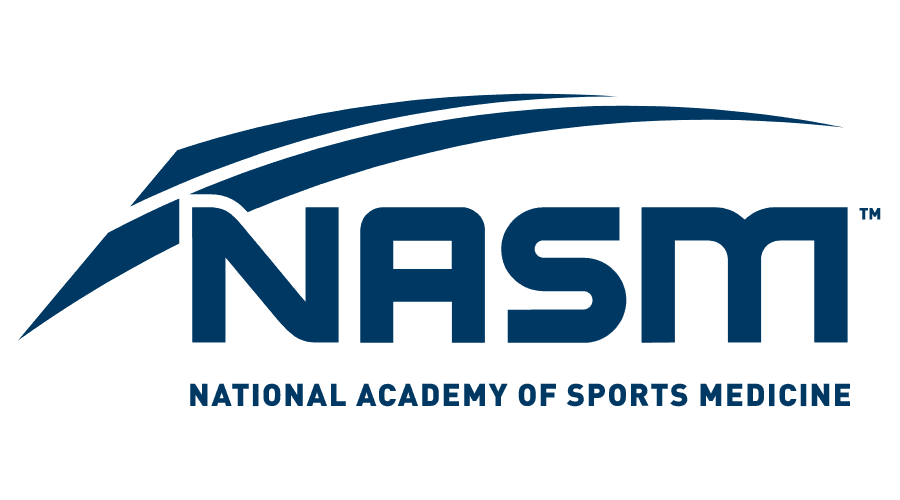 NASM is one of the most popular, if not the most popular cert agency of the bunch.
Widely recognized in the industry as the most reputable cert, NASM is a gold standard in fitness.
NASM stands for the National Academy of Sports Medicine and as mentioned, is one of the most accepted and recognized certifying agencies in the US.
It was founded in 1987, bringing decades of heritage and cultivated expertise to the modern fitness pro.
As for nutrition, the NASM-CNC (certified nutrition coach) is one of the most recognized nutrition specialist credentials in the field.
Following the tradition of NASM's proprietary OPT model, the CNC is designed to enable trainers to correct the nutritional habits of their clients for improved and optimized lifestyles.
A unique take on the combination of scientific principles and practical skills is what makes this one of the best sport fitness nutrition certification programs in the industry!.
Check out the latest price for the NASM certification.
Similar article: The Best Group Fitness Certifications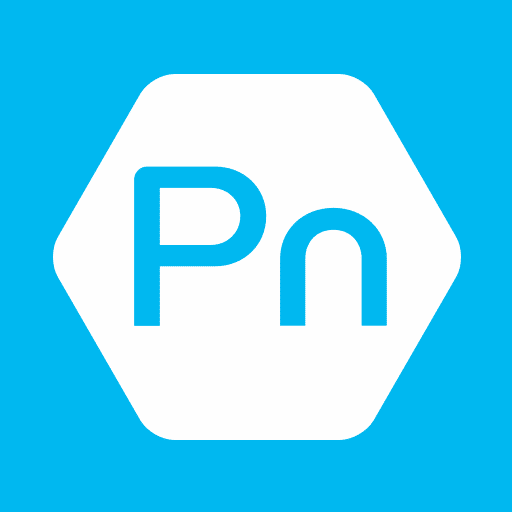 Precision Nutrition is quite an outlier compared to the other certs we'll be dealing with.
The Precision Nutrition Certification Level 1 (PN1) is the brainchild of Dr. John Berardi and was founded in 2005.
Berardi developed as a way to foster nutritional principles and business acumen within qualified coaches, so PN takes a different approach to nutrition education.
That's because it isn't technically a certification, as far as accreditation and the recognition that brings are concerned. It is just an information and business resource learning and delivery platform.
PN's mission is to equip them with knowledge and tools that will elevate one's nutrition practice as an entrepreneur.
Despite this non-accredited cert status, PN is one of the most iconic and recognized nutrition institutions in the industry.
It also has massive endorsements by sporting organizations and corporations and athletic teams in the industry.
Founded by some of the top nutrition experts, PN is a hub for cutting-edge, evidence-based nutrition coaching methodologies fine-tuned through an entrepreneurial scope of practice.
You can check out a full Precision Nutrition review here for more info on this certification.
To get more value out of your Precision Nutrition Level 1 certification, it is advisable to register for it through the ISSA website.
Doing this will make it possible for you to register for the program at your convenience rather than waiting for 3-6 months when it will be available on the PN website.
Another benefit you will enjoy is getting the ISSA personal training certification alongside the PN cert at the same cost (That is a massive discount for you).
Lastly, having a fitness and nutrition certification gives you an edge, a better understanding, and treatment of the client's issues.
It gets even better.
Signing up for PN through ISSA means you have access to two different support channels that will gladly help you resolve any issues you may be facing.
Awesome, indeed!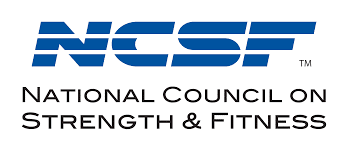 National Council on Strength and Fitness is a reputable certifying agency and has been around since 1996.
It is widely accepted and is known for its deep academic approach to health and fitness, peering into the effective use of program design.
The NCSF-CPT certification has the standard requirements you'd expect from most other general PT certs.
You'll need to be at least 18 years old.
This will help you decide which one is best for your circumstances and career ambitions.
But before we do that, let's have a look at their legitimacy, and by this, we mean their accreditation.
Click here to find great NCSF-SNS deals.
Similar read: Best Strength and Conditioning Certifications

NESTA, the National Exercise & Sports Trainers Association, also referred to as the Spencer Institute, has been around since 1992.
Today, NESTA boasts over 65,000 global members and counting.
NESTA, the National Exercise & Sports Trainers Association, also referred to as the Spencer Institute has been around since 1992.
The organization was founded in Southern California where it is still headquartered.
NESTA is one of the few NCCA certs with a focus on the business side of things, something we will discuss later.
As for nutrition, NESTA offers one of the best sports nutrition certification programs, which is very business-centric, at least compared to the others.
It also comes out as the cheapest cert, but more on that later in the article.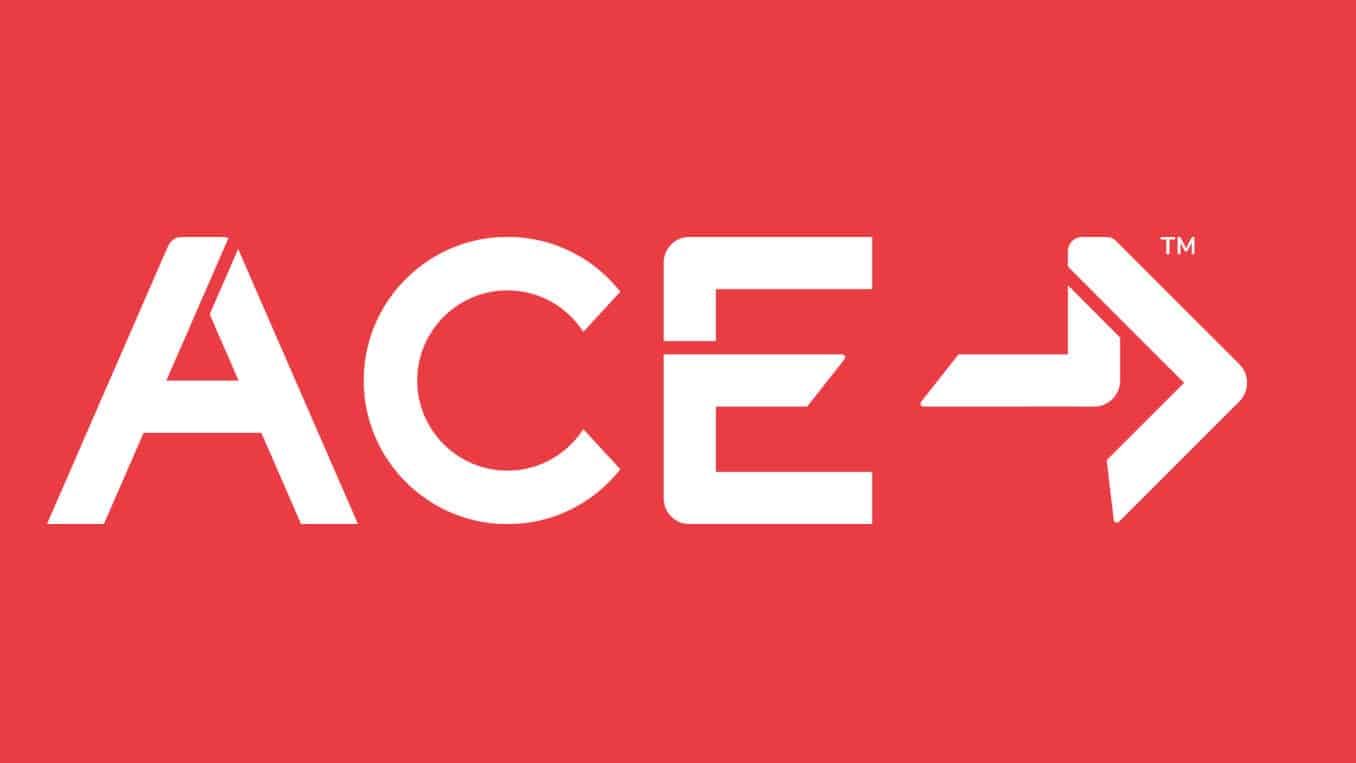 ACE is one of the most recognized certifying agencies out there.
It ranks closely with NASM in the top two most popular institutions when it comes to health and fitness.
ACE, short for American Council on Exercise, is a leader in the field of general population training.
Their international reach and global network mean they have transcended borders to deliver some top-notch trainers to the industry.
Founded in 1985, ACE has been in the game for quite some time.
That's why ACE certified trainers are amongst the most sought after with ease of access to job opportunities.
When it comes to nutrition, ACE certainly has an "ace" up its sleeve.
That's because their nutritional protocols, just like their take on exercise, are aimed at helping general population groups improve their daily lives through correct nutritional habits.
The ACE Nutrition course takes this a step further, employing the principles of their IFT model to create a system of performance-enhancing nutrition.
This is exactly what makes ACE Nutrition one of the best nutrition certification programs online!
To make your fitness journey with ACE more meaningful, it is important to have acquired the ACE personal trainer certification.
Don't forget to check out the current cost for the ACE cert here.
Don't miss out on: Exercise Science Careers

The American Fitness Professionals organization was founded in 1994 as a way to bring health and fitness certifications to passionate coaches at an affordable rate.
The emphasis on science-backed coaching principles is the driving force behind this institution.
AFPA also pushes towards the wellness sector as evidenced by its approach to holistic practices.
For that reason, AFPA also has numerous different nutrition options, which makes sense since the wellness sector is very much dominated by nutrition principles.
Under AFPA, you have access to 8 different nutrition specializations, these are:
Holistic Nutrition
Nutrition & Wellness
Nutrition Consultant
Weight Management Specialist
Sports Nutrition
Senior Nutrition Specialist
As you can see, AFPA offers the best online certification programs for holistic nutrition.
Also, you'll find only the best nutrition certification for personal trainers with AFPA.
It shows us that nutrition is a priority with AFPA, something that not too many cert agencies can say for themselves.
But then, we have our top picks among the best nutrition certificates that we usually recommend to a potential nutritionist.
Clicking on the links below will reveal them to you.
Check out this eye-opening piece: Best Health Coach Certifications
The first thing we're going to look at is accreditation.
Especially when searching for the best sports fitness nutrition certification, accreditation is key!
Accreditation is an official stamp of authenticity, a sort of seal of approval that guarantees that the knowledge and skills you will gain are up to standard.
Accreditation also guarantees that how the courses and certifications are administered meets the required standards for effective teaching and learning.
Accreditation is issued to a certifying body by a national accrediting authority once it meets the industry criteria.
When it comes to health and fitness, you'll mainly be dealing with the NCCA, or National Commission of Certifying Agencies.
This is a body of the highest qualified individuals and organizations gathered to ensure only the best of the best are recognized.
There are of course other legitimate, albeit less recognized accrediting commissions out there such as DEAC.
Let's look at the breakdown of accreditation from each nutrition cert.
| Certification | Accreditation |
| --- | --- |
| ACE Fitness Nutrition | NCCA |
| AFPA Nutrition | NCCA |
| ISSA Nutritionist | DEAC |
| ISSA Sports Nutrition | DEAC |
| NASM CNC | NCCA |
| NCSF Sports Nutrition | NCCA |
| NESTA Nutrition | NCCA |
| PN Level 1 | None |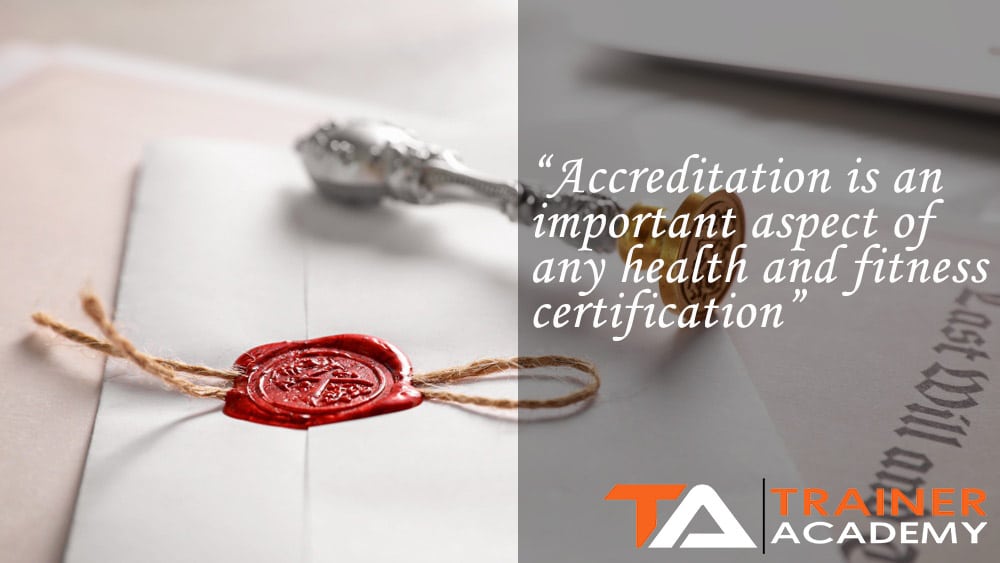 As you can see, most of these certs are accredited by the one and only NCCA, this is the gold standard in health and fitness education in North America, and even globally in some instances.
We do however have a couple of outliers.
As we mentioned, another popular accrediting board is DEAC, short for Distance Education Accrediting Commission.
As the name suggests, this board is structured around the authentication of distance-based learning institutions.
ISSA is one of the big cert agencies that stand as primary distance-based, hence their affiliation with DEAC.
While DEAC is not as recognized as NCCA, it is still a worthy and legitimate authority.
Then we have Precision Nutrition.
This institution doesn't offer any accreditation. Technically, with PN, you're not actually getting certified in the traditional sense.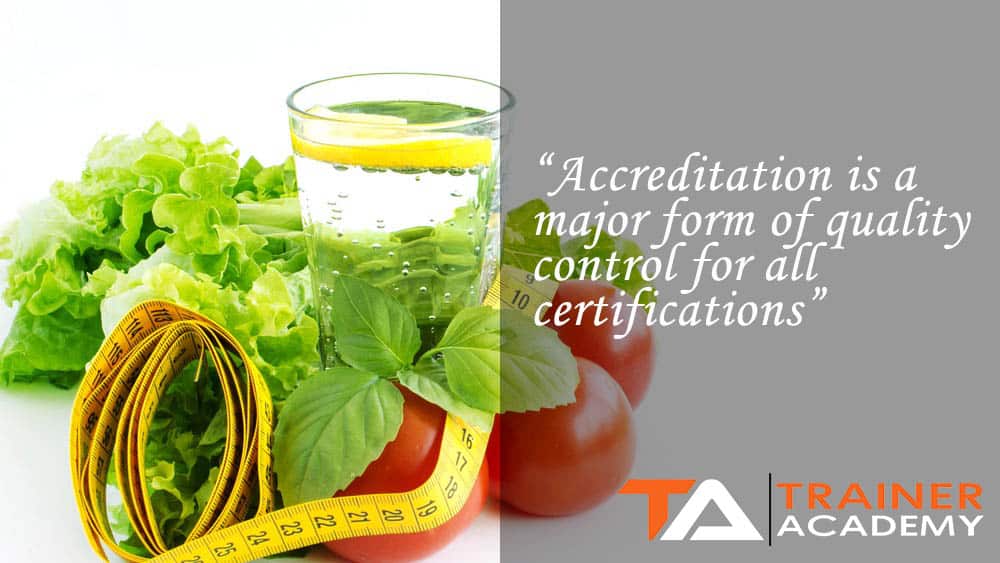 What you are gaining is knowledge and business tools that are made to help you gain leverage in the nutrition coaching business.
Their statement about not being accredited is a bit snarky and somewhat condescending, but they do present an incredible body of knowledge and some great business resources.
So in this exceptional case, accreditation or the lack thereof isn't a major deal-breaker.
Accreditation isn't just about getting a stamp of authenticity on your certificate, it's also about quality control.
That's because a lot of chancers, opportunists, and outright scam artists are out there to capitalize on the ever-growing demand for recognized health and fitness credentials.
To this end, you will find numerous "quick-fix" courses and certifications floating around.
A lot of these provide substandard and even incorrect or outdated knowledge and won't serve to get your foot through any worthy doors.
As you go further into deciding which is the best nutrition certification to get is for yourself, another important consideration is cost.
The cost of packages will determine what you can go for based on your financial circumstances.
We've managed to pull data on all the certs in question so you can have a look at how much they each go for.
| Certification | Cost |
| --- | --- |
| ACE Fitness Nutrition | $599 |
| AFPA Nutrition | $499 |
| ISSA Nutritionist | $799 |
| NASM CNC | $899 |
| NCSF Sport Nutrition | $299 |
| NESTA Nutrition | $297 |
| PN Level 1 | $799 |
As you can see the costs vary quite greatly.
The cheapest option is NESTA, which will set you back only $297.
The most you will pay is $899 for NASM-CNC. All the ISSA certs and Precision Nutrition go for $799.
It's also important to note that many of these options have different pricing tiers based on the study material included in the various packages.
For example, ACE Fitness Nutrition is available in the standard, cheaper package, featuring just the e-book as well as the ebook plus hardcopy option for an extra $100.
ISSA on the other hand is an example of a certification that is presented in only one package.
In any case, we're going to give NESTA the win, simply because it is the cheapest in this category.
Kindly note that change is the only constant thing in life and these also apply to the prices of each certification.
A quick click on the links below will show you the current costs of each:
Quality of Study Materials
After looking at the cost, we need to evaluate if the juice is worth the squeeze.
That is to say, does the price match the actual value of what you're paying for?
In other words, is it really the best certification for sports nutrition?
Let's take a look at the study materials on offer and rate them out of ten.
This will help you decide which cert is actually the most valuable, regardless of the ultimate price.
| Certification | Rating out of 10 |
| --- | --- |
| ACE Fitness Nutrition | 6 |
| AFPA Nutrition | 6 |
| ISSA Nutritionist | 8 |
| NASM CNC | 7 |
| NCSF Sports Nutrition | 7 |
| NESTA Nutrition | 6 |
| PN Level 1 | 8 |
The study materials you'll typically get with a standard nutrition cert are pretty barebones when compared to the CPT (personal trainer) packages you'll typically get from each respective certifying agency.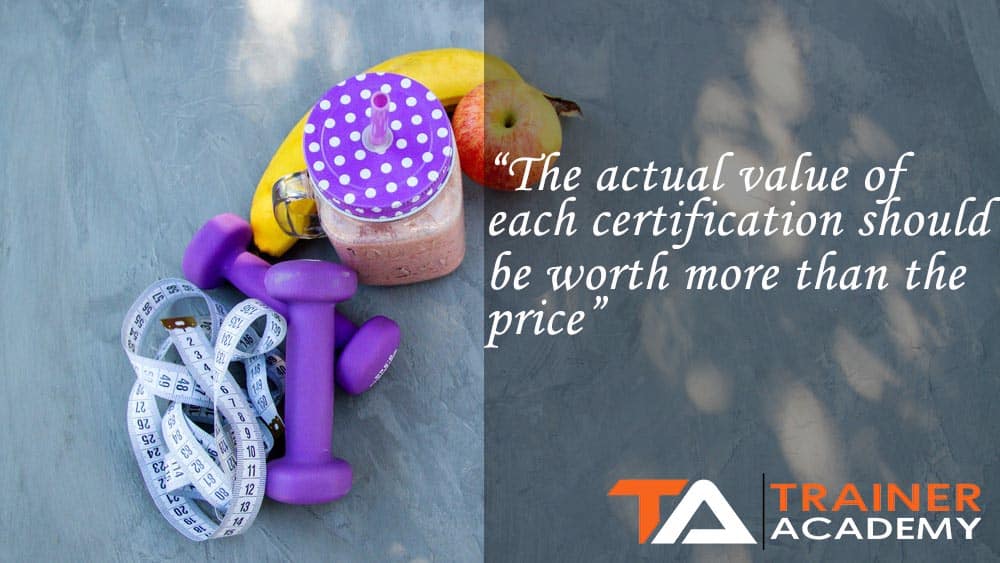 NCSF and Precision Nutrition do stand out, however, offering a great suite of student support resources to help you gain that edge when it's time to take the test.
NCSF Sports Nutrition has 3 packages.
We highlighted the price of the cheapest option which is the exam only.
However, the other tiers include a comparatively deep variety of study materials when compared to the other certs.
Let's take a look, shall we?
| Exam Only | Course + Exam | |
| --- | --- | --- |
| Sports Nutrition Specialist Exam | Sports Nutrition Specialist Exam | Sports Nutrition Specialist Exam |
| | Sports Nutrition Textbook 2nd Edition (Digital) | Sports Nutrition Textbook 2nd Edition (Digital) |
| | Instructional Videos | Instructional Videos |
| | E-Learning Access | E-Learning Access |
| | Lesson Notes | Lesson Notes |
| | Practical Activities | Practical Activities |
| | Review Quizzes | Review Quizzes |
| | Instructor Support | Instructor Support |
| | 8 NCSF CEUs | 8 NCSF CEUs |
| | | Sports Nutrition Textbook 2nd Edition (Physical) |
The variety only really kicks in with the last two tiers, but it's pretty good when looking at them.
Remember that most certification study materials are there to prepare you for a blind event, i.e. the exam.
If you really want an edge and want to optimize your chances, you should get your hands on one of our nifty study packages.
The reason is we design them based on having taken the exam.
That essentially means you're getting an insider walkthrough rather than over prepping and underperforming with shot-in-the-dark first-party material.
Click here to access these study materials and get started.
Exam Layout and Passing Grade
All the preparation and consideration done during your nutrition cert leads up to the final exam.
The culmination of all your hard work and effort.
For that reason, it's important to go in knowing what to expect.
The first thing you can be certain of is that each certification has a different way of dealing with its exams.
From something as mundane as the variation in the number of test questions, all the way to administration protocols and pass criteria.
When looking at these exams you will find however that most of them are multiple-choice, and most focus on the practical applications of the concepts you will learn rather than the theory.
This is excellent for equipping trainers with solid skills to use in the field, let's take a deeper look.
| Certification | Number of Questions | Passing Grade | Pass Rate | Retake Fee ($) |
| --- | --- | --- | --- | --- |
| ACE Fitness Nutrition | 150 | 500 Pts | 65% | 199 |
| AFPA Nutrition | 250 | 85% | 70% | 75 |
| ISSA Nutritionist | 200 | 75% | 54% | Free |
| NASM CNC | 100 | 70% | 90% | Free |
| NCSF Sports Nutrition | 150 | 70% | | |
| NESTA Nutrition | 100 | 70% | 66% | 95 |
| PN Level 1 | 180 | 75% | 79.15% | Free |
As you can see, these exams vary tremendously in the way they are laid out and administered.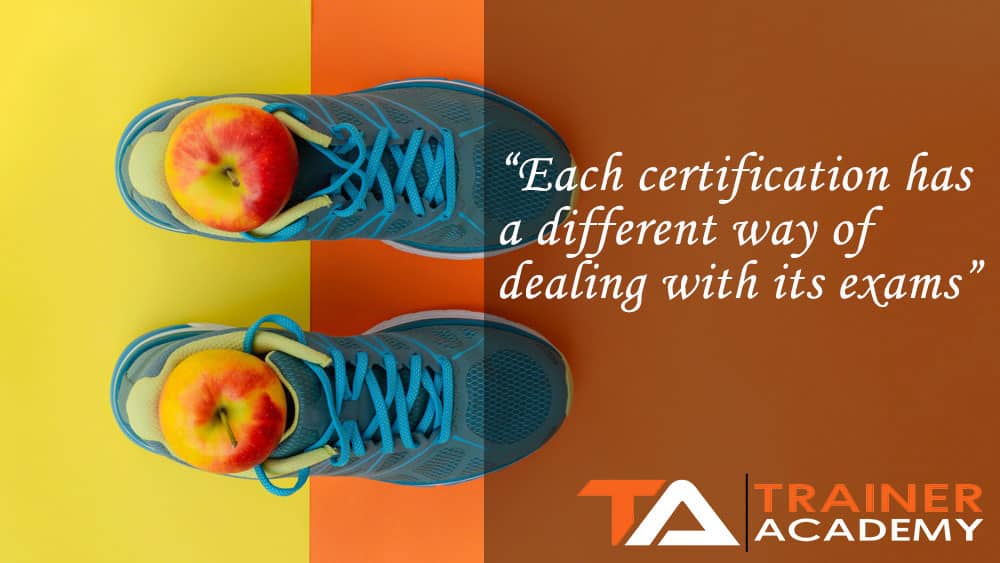 For example, the ISSA certs, as well as PN all, have online self-paced exams.
That means you can take them at your own leisure in a preferred comfortable place, so long as you make sure you have a working computer and a stable internet connection.
ISSA and PN are also open books, meaning you have full access to all your prep material as you take the test.
You might think this makes the exams perhaps too easy, thus limiting the quality control barrier for trainers who certify.
It's easy to think this, but after taking a look at the exams, it's kind of clear that the in-depth practical approach isn't made any easier by the open book nature.
You would already need a firm grasp of the skills and concepts in the exam to know what you're looking for.
For example, the ISSA Fitness Nutrition exam includes some essay and case study questions. These types of questions cannot be answered by simply regurgitating facts.
You will need to be versed in the procedures and actions that are assessed, and drawing from course content only helps to supplement that.
The other exams on this list are administered in a more traditional sense.
Click here to have access to these study materials.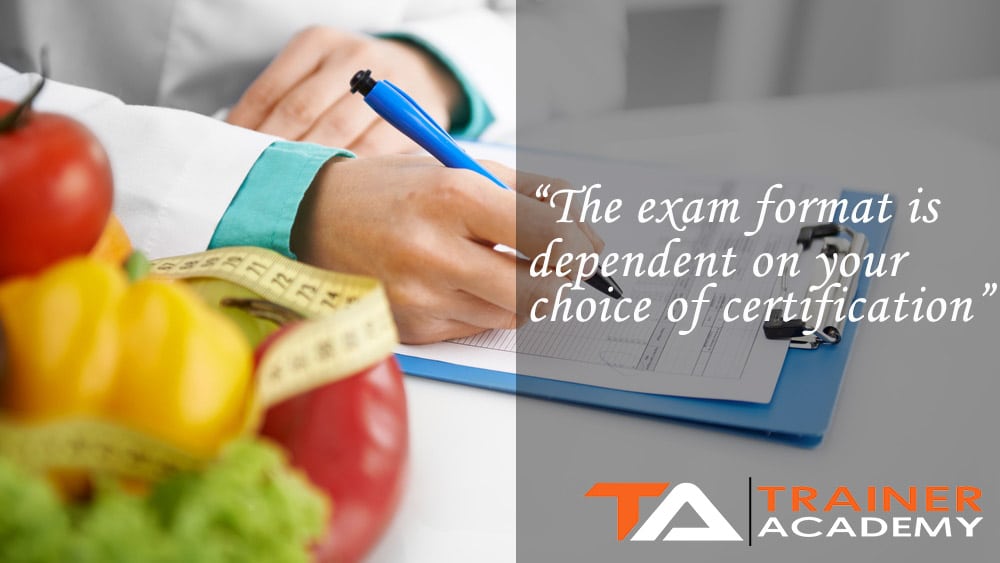 That is to say, you will need to take them to a physical testing facility where they will be proctored.
You can, however, take these NCCA exams remotely and online. This is done through a live remote proctor.
Remote proctoring works through your webcam or capture device linked to your PC while you're online.
This allows monitoring of your exam as would be the case in a real testing facility.
The exam passing grades also vary quite tremendously.
ACE is quite interesting in that it is scored based on a points system rather than a percentage.
You will need a minimum of 500 points out of a possible 800. Doing the math, that equates to a 62.5% passing grade.
Others hover between the 70%-75% range.
AFPA Nutrition seems to be the most demanding with a whopping 85% minimum required to successfully pass.
ISSA Sports Nutrition has the biggest exam with a total of 352 questions.
It comprises 3 sections.
The first one consists of 230 multiple choice questions, the second has 120 multiple choice questions, and the final section consists of 2 long-form case studies and essay questions.
This is a callback to how ISSA generally used to layout their exams. It has since changed for many of their certs, which now exclusively sport multiple-choice questions.
This category isn't one of the winners and losers, for that we'll have to rate the difficulty of each exam!
Exam Difficulty and Pass Rate
Just as the format and administration of each exam from each institution differ, so too does the level of challenge.
This is important to consider for a few reasons.
Firstly, it will determine your time investment.
The harder the final certification exam, the more time you will need to complete it.
Many factors will affect your time commitment, and we'll get to those later in the article.
Another reason difficulty is important is based on your financial circumstances.
Your budget will need to account for potential retakes, and the harder the paper, the more likely it will be that you might have to fork out for a second or even third attempt.
Lastly, the difficulty will determine which cert is best for you based on your learning style.
Different strokes for different folks as they say, so the difficulty of each exam will somewhat correlate to your individual persona with regards to learning style.
With that said, let's actually get into some of the exams and see just how difficult they are.
Because we haven't got any reliable data on the nutritionist exams themselves, we've gone ahead and use pass rates based on the CPT exams of each respective cert agency (except for PN of course).
Click here to access crucial study materials and start studying right away.
| Certification | Pass Rate |
| --- | --- |
| ACE Fitness Nutrition | 65 |
| ISSA Nutritionist | 89.9 |
| ISSA Sports Nutrition | 89.9 |
| NASM CNC | 64.3 |
| NCSF Sports Nutrition | 77.43 |
From this data, we can estimate that ISSA has the easiest exam.
This certainly makes sense since it is an open book, self-paced exam in both cases.
But perhaps easy isn't the word to describe ISSA. maybe more along the lines of non-restrictive.
That's because, as we pointed out, the exam, especially in the case of the ISSA Sports Nutrition cert, requires you to have a firm grasp of practical application.
That makes the ISSA exam more of a skills-building exercise rather than an all-out difficulty test.
As far as tough criteria are concerned, AFPA might have a more difficult exam. We don't have any data to present regarding pass rates, but when it comes to a passing grade, 85% out of 250 questions are quite grueling.
NASM and ACE are considered middle-of-the-road in terms of difficulty when it comes to their general certs. We can safely assume the tradition carries on in the realm of nutrition.
Having a proper understanding of the study materials helps a lot in acing the exams and having a 99% pass rate.
Go here to start studying today.
Failure is never an option but is always a possibility.
Even if your odds of passing are 99%, that 1% still exists.
Looking at the previous category of exam difficulty, it's plain to see that failing an exam can and does happen.
When that is the case, you will need to retake the exam if you are set on success.
Most exams, when failed, require you to pay a nominal retake fee.
Let's break down what each cert would charge under such circumstances.
| Certification | Retake Fee |
| --- | --- |
| ACE Fitness Nutrition | $199 |
| AFPA Nutrition | $79 |
| ISSA Nutritionist | Free |
| ISSA Sports Nutrition | Free |
| NASM CNC | Free |
| NCSF Sports Nutrition | $150 |
| NESTA Nutrition | $95 |
| PN Level 1 | Free |
The most expensive retest fee is coming from ACE Fitness Nutrition. It costs $199 for North American test takers and $299 for international candidates.
You will need to retake your ACE exam within a year of your initial attempt.
Another interesting statistic is how half of the certs offer a free retake for your first failed attempt.
ISSA is well known for this, but certainly not NASM, which traditionally charges a $199 retest fee.
This is another example of the more relaxed approach towards nutrition certification as opposed to the CPT cert policies.
Precision Nutrition allows a total of 5 attempts after your initial one to get it right.
After unlucky number 5, you will need to re-enroll in the program, which is quite arduous due to the annual waiting list.
Moral of the story? Try not to fail. Make sure you prepare adequately and at a good time.
And if you need insider help with that, we have you covered.
Trainer Academy has developed several amazing materials you can use to gain an advantage, developed by successful candidates.
This certainly isn't a popularity contest, but the level of notoriety or reputability of a cert leads to an indication of the weight it holds in the industry and the quality it exudes.
Our perennial favorites and those of the health and fitness industry are ACE, NASM, and ISSA.
Let's break down how popular they are as well as taking a look at the other half.
This data comes from how many times people search the phrases Below in Google. From our research, this is one of the best indicators of certification popularity.
| Certification | Searches/month |
| --- | --- |
| ACE Fitness Nutrition | 70 |
| AFPA Nutrition | 110 |
| ISSA Nutritionist | 590 |
| ISSA Sports Nutrition | 140 |
| NASM CNC | 320 |
| NCSF Sports Nutrition | 10 |
| NESTA Nutrition | 20 |
| Precision Nutrition | 140 |
Expected study time stats help you map out your study journey efficiently and effectively.
There are two ways of looking at study time.
The first is how much you have, the second is how much you need.
How much you have is essentially the enrollment period.
The enrollment period is the amount of time between the date of registry/purchase of your cert program, to the deadline for final exam sitting.
Enrollment periods typically range from 6 months to a year, but in some cases, they can be as high as two years and as low as 3 months.
Next when it comes to expected study time is looking at how much time you need when going at your own pace.
In the realm of health and fitness certification, the average candidate typically needs just a couple of months of decent studying to clear all the necessary exam prep hurdles.
Let's take a look at enrollment windows and then figure out what sort of timeframe within them you might need.
| Certification | Enrollment Time |
| --- | --- |
| ACE Fitness Nutrition | 9 months |
| AFPA Nutrition | 6 months |
| ISSA Nutritionist | 6 months |
| ISSA Sports Nutrition | 6 months |
| NASM CNC | 6 months |
| NCSF Sports Nutrition | 6 months |
| NESTA Nutrition | 3 months |
| PN Level 1 | Unlimited |
Enrollment windows vary with a few wild outliers, but by and large, you're looking at a 6 month period in most cases.
ACE has a generous 9 month enrollment period while PN gives you unlimited time to complete the course!
NESTA, on the other hand, boxes you into a 2-month window which is a bit demanding, but like we said, with adequate preparation, most people won't need more than two months.
The question, therefore, is how do you prepare adequately?
Life presents several commitments and distractions for most people.
You might have an ongoing career, other academic pursuits, social commitments, and just the random nature of life.
To stay ahead of the deadline, you will need to structure your studying by managing your time.
ISSA, for example, has a built-in 10-week study planner, which culminates in you taking the final exam.
At Trainer Academy, we took it upon ourselves to create a study blueprint for our certification study packages.
This blueprint allows you to hone in on a feasible time structure that works with your circumstances and preferences.
You can play the long game, or cram for the last-minute push, all options available.
No matter how much time you have to prepare, there is always this feeling of inadequacy that arises from time to time.
So, to know if you are retaining all the information you have been studying, our free practice tests are always available to help you simulate an exam environment and also test your level of preparedness.
Your career in fitness means that you are aiming to achieve a comfortable income.
Taking the earning potential each cert can provide is a huge consideration, and should actually be one of the first things you look into.
A career in fitness offers a variety of options, freedom, and diversity in how you model your business.
Because of this, salary stats vary wildly, allowing for some really incredible earnings in some cases.
Usually, when it comes to salary and income stats, we like to break down what each cert could potentially earn you.
However, we only have access to very limited data when it comes to nutrition.
Because of that, we want to discuss the income for a nutritionist across the board, regardless of which cert you nabbed.
The US Bureau of Labour Stats places the average income of certified nutritionists at $60,370 a year. That's pretty high and makes for a comfortable living for most people.
As for hourly earnings, expect to coin in around $29/hour according to the same survey.
What this tells us is that nutritionists actually earn a higher average income than personal trainers.
We interpret this to mean that nutritionists typically have other credentials going for them, and not just a nutrition cert.
Nutrition, especially when considering sports and fitness-based nutrition, often only provides results when accompanied by an astute knowledge of exercise prescription.
The moral of the story is you can't have one without the other if you truly want to succeed as a top income coach.
Discover more about Personal Trainer Salary
Primary Focus Of Certification
All the best nutrition specialist certifications we have lined up in this article, do, in fact, have their own niche.
This is largely based on the founding principles and position statements of the respective certifying agencies.
However, when dealing with nutrition, most of the exercise principles tend to fall away in favor of a more practical focus.
You need to be aware of this so you can choose a cert that suits your personal ambitions the closest.
Click here to access these detailed study materials and save yourself from stress.
| Certifications | Primary Focus |
| --- | --- |
| ACE Fitness Nutrition | Performance Enhancement Nutrition Programming, Business Integration |
| AFPA Nutrition | Nutrition Programming |
| ISSA Nutritionist | Advanced Nutrition Programming |
| ISSA Sport Nutrition | Performance Enhancement Nutrition Programming |
| NASM CNC | Nutrition Programming |
| NCSF Sports Nutrition | Performance Enhancement Nutrition Programming |
| NESTA Nutrition | Nutrition Programming |
| PN Level 1 | Nutrition Programming, Business Integration |
From this table, we can see that most of the nutrition certs focus on the practical application of nutrition coaching, and rightfully so.
Understanding science and theory are great for cultivating an authentic insight into your craft, but being a know-it-all doesn't serve your clients or your business objectives.
ACE Fitness Nutrition, as well as Precision Nutrition, are great in this regard since they focus more on business.
ISSA is traditionally associated with having a very focused push on the nitty-gritty of programming, so those two are worth considering too.
It is important to know: How To Become A Personal Trainer
Last on our checklist for reviewing the best sport nutrition certifications is CEU requirements.
Each cert has an expiration date, and to renew it once that date arrives, you will need to pay a fee as well as submit some CEUs or continuing education credits.
These credits can be gained through an approved education provider.
Most of the certifying agencies approve of each other when it comes to CEUs.
That means you could essentially use a new cert to count towards credits for the renewal of a current one.
Let's look at how each cert handles its recertification CEU requirements.
| Certification | Certification Period | CEU Requirements (hrs) |
| --- | --- | --- |
| ACE Fitness Nutrition | 2 yrs | 20 hrs |
| AFPA Nutrition | 2 yrs | 16 hrs |
| ISSA Nutritionist | 4 yrs | 20 hrs |
| ISSA Sports Nutrition | 2 yrs | 20 hrs |
| NASM CNC | 2 yrs | None, just exam renewal |
| NCSF Sports Nutrition | 2 yrs | 20 hrs |
| NESTA Nutrition | Unlimited | None |
| PN Level 1 | Unlimited | None |
ISSA has a strong push for more complex nutrition programming, making it great for trainers who want to work with a variety of population groups.
Check here for more info on ISSA Nutritionist.
Being that it is relatively new, the CNC cert still has a lot of questions unanswered.
But as part of NASM's stable of specializations, you can be sure that it will equip you with some cutting-edge skills, backed by the most recognized name in the game.
Click here to find out amazing deals from NASM-CNC.
What Precision Nutrition lacks in terms of accreditation and the recognition that comes with it, it more than makes up for in providing real practical nutrition and business skills.
This sets it aside not only in that it isn't a traditional cert, but it's probably the best way to equip you as a nutritionist in practice.
As a side note, this may actually be the best nutrition certification for recent graduates who aspire to be practicing nutritionists or registered dieticians.
Click on the link here to benefit from this unbelievable certification combo promo.
This online course is great for established fitness pros who want to enhance their performance-centric services with a nutrition angle.
Click to find fabulous NCSF SNS deals.
Being a performance-focused cert, you can expect ISSA Sports Nutrition to expand on the deep programming principles of ISSA Nutritionist, but geared towards the athlete.
2021 Update: Note that the ISSA Sports Nutrition certification has been discontinued for reasons best known to the organization.
However, if you are really interested in a great sports nutrition certificate, I'll strongly recommend these exclusive deals from NCSF SNS.
Now you can go chase your dream and achieve success!
NESTA Nutrition is a great starting point if you're new to the health and fitness business, but want to go into nutrition from the jump.
The fact that it doesn't require recertification is another huge bonus.
Most nutrition certs focus on the science of nutrition, ACE takes things a step in the right direction by not only helping equip you with practical skills, but also the right business mindset.
If your choice is ACE Fitness Nutrition, enjoy great deals by clicking here.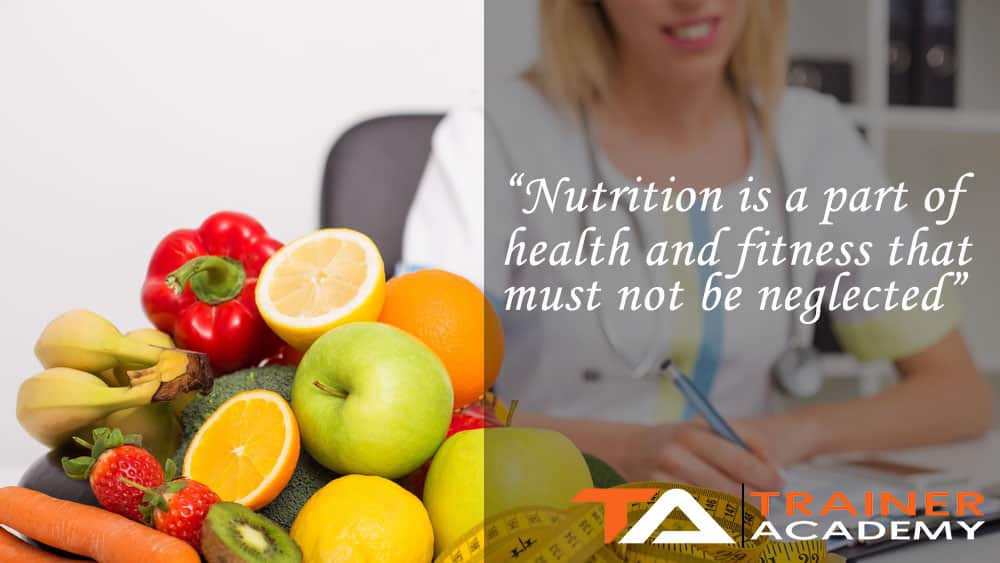 This one is best for established professionals looking to up their standards of service.
This is because it has relatively high recertification requirements.
Nutrition is a massive part of the journey to health and fitness, everyone knows that, but at the same time, this aspect of health and fitness coaching is often neglected in the industry.
All that means is you have the opportunity to stand out by simply choosing to get nutrition as a credential.
Making the final choice of a nutrition certification will depend on personal training or career goals.
But note that we have customized MVP study packages to help smoothen the journey for you, achieve success in your first attempt at the exams, and even enjoy a money-back guarantee offer.
Click the respective links to get started:
While at it, You can take a look at some of our most detailed reviews, such as:
| Certification | Accreditation | Cost | Quality | Passing Grade | Pass Rate | Retake Fee | Popularity (searches per month) | Study Time | Primary Focus | CEU Requirements |
| --- | --- | --- | --- | --- | --- | --- | --- | --- | --- | --- |
| ISSA Nutritionist | DEAC | $799 | 7/10 | 75% | 54% | Free | 590 | 6 Months | Advanced Nutrition Programming | 20 hrs in 4 years |
| NASM CNC | NCCA | $899 | 7/10 | 70% | 90% | Free | 320 | 6 Months | Nutrition Programming | Renewal Exam every 2 years |
| PN Level 1 | None | $799 | 8/10 | 75% | 79.15% | Free | 140 | Unlimited | Nutrition Programming, Business Integration | not needed |
| NCSF Sport Nutrition | NCCA | $299 | 8/10 | 70% | n/a | n/a | 10 | 6 Months | Performance Enhancement Nutrition Programming | 20 hrs in 2 years |
| NESTA Nutrition | NCCA | $297 | 6/10 | 70% | 66% | $95 | 20 | 3 Months | Nutrition Programming | not needed |
| ACE Fitness Nutrition | NCCA | $599 | 6/10 | 500 points | 65% | $199 | 70 | 9 Months | Performance Enhancement Nutrition Programming, Business Integration | 20 hrs in 2 years |
| AFPA Nutrition | NCCA | $499 | 6/10 | 85% | 70% | $75 | 110 | 6 Months | Nutrition Programming | 16 hrs in 2 years |
Frequently Asked Questions (FAQs)