This best personal trainer certification review article compares the top personal training certifications in the fitness industry to help you decide which certification is best for your career.
We break down each of the best personal trainer certifications based on the following characteristics:
Package costs for each personal trainer certification
Curriculum coverage in each certification
Quality of study materials
Exam difficulty and expected study time
Continuing education and career prospects
By the time you finish our review of the best personal training certifications, you'll be ready to choose your certification and kickoff your successful career as a personal trainer.
We highly recommend that you take our helpful quiz to find the best personal trainer certification for you.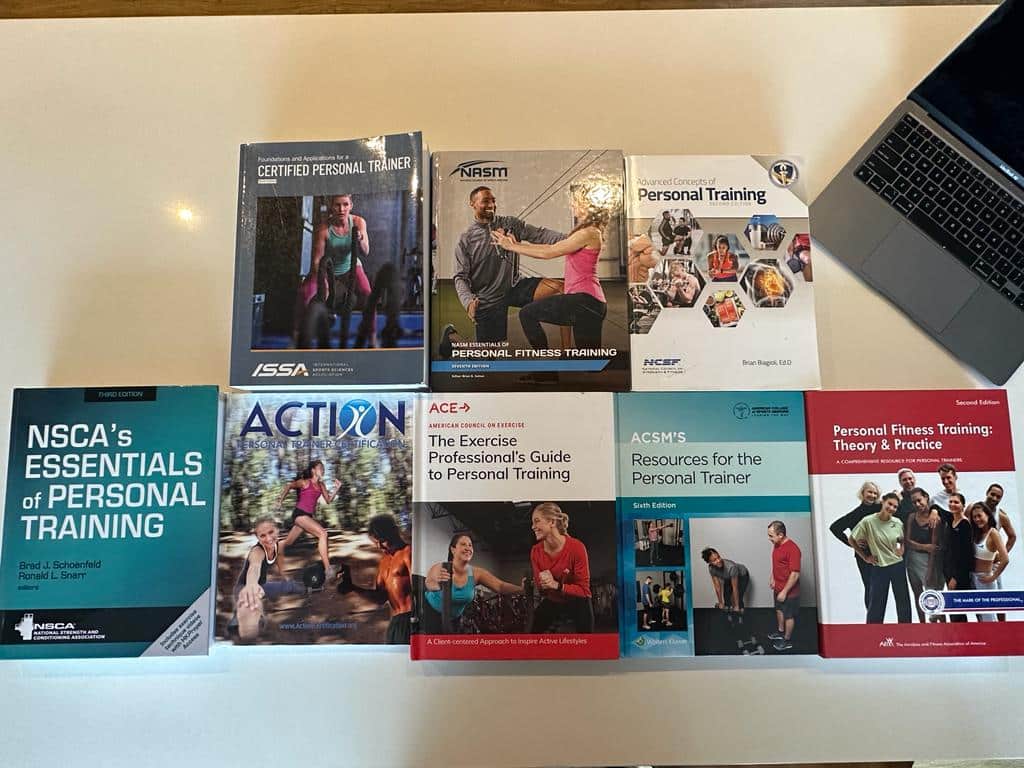 Why are we qualified to recommend the top personal trainer certifications?
Our expert team at Trainer Academy includes exercise professionals with a wide range of fitness certifications and specialities from across the United States and abroad. We have worked as fitness instructors a gym setting, at health clubs, and colleges and universities serving a wide range of clientele.
As such, we have deep insight into the different personal trainer programs across the fitness industry. We know which ones make the cut, and which ones fall short.
Most importantly, we understand which personal trainer certification programs employers seek out in their candidates since we have been on both the working end and hiring end of the fitness business.
Rest assured, the certified personal trainer programs we cover will ensure you come out with the skill set to succeed in the industry and bolster your resume, giving you the best start to your fitness career.
Our Top Personal Trainer Certification Pick
ISSA Certified Personal Trainer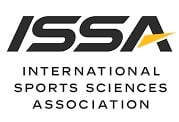 Widespread industry recognition
Extensive study resources
NCCA-accredited exam option
A Quick Look at the Best Personal Trainer Certifications
Best Personal Trainer Certification Reviews
Best Overall: ISSA Certified Personal Trainer
Summary:
The International Sports Sciences Association Certified Personal Trainer (ISSA-CPT) is an industry-leading personal training certification that does a superb job of preparing aspiring fitness trainers for the demands of working in fitness settings.
The ISSA is our top choice for all around training certification, offering the best combination of skills, value, and career prospects.
View Current Offers
Starting at $999
Prices listed are non-promotional, full-price, non-member prices.
ISSA-certified personal trainers tend to earn some of the highest compensation compared to their peers with other certifications. This may be in part due to the excellent coverage of training business skills within the learning modules. Learning how to close a sale is a vital skill for success in the fitness industry, and sets ISSA apart in terms of practical skillsets for real-world fitness sales training.
The ISSA CPT also has great coverage of special populations training and aerobic training coverage, which is very helpful for dealing with the commonly encountered conditions that impact exercise in the general population.
The weakest areas of ISSA are its coverage of corrective exercise, which is often required for training clients who need to restore balance in their muscles prior to performing heavy workouts. Additionally, the behavioral change curriculum is somewhat lacking, which is a needed skill set for coaching clients who are resistant to change. We also wish ISSA had a slightly more comprehensive program design framework that allowed smooth progression between various fitness training programs.
Nevertheless, the ISSA personal trainer certification is bar-none our top choice when it comes to starting a successful career as a fitness trainer. The weaker areas of ISSA will be rounded out as you gain experience and earn your CEUs, and the earning potential with ISSA ensures a solid financial future as you work your way through the fitness industry.
Best Corrective Exercise: NASM CPT
Summary:
The National Academy of Sports Medicine Certified Personal Trainer certification (NASM-CPT) is among the most well-known personal training certifications in the industry. NASM equips its students with both the essential knowledge and hands-on skills to design and guide clients through science-backed workout programs for a wide variety of fitness goals using the NASM Optimum Performance Training model (NASM OPT).
Because of NASM's amazing OPT model and overall commitment to backing all of their recommendations up with science while providing a straightforward training template, the NASM Personal Training certification ranks among the most recognized personal trainer certifications in the market.
View Current Offers
Starting at $799
Prices listed are non-promotional, full-price, non-member prices.
The National Academy of Sports Medicine was founded in 1987 to further the fitness industry through evidence-based exercise methodologies. Overall, NASM stands as a leading provider among fitness certification companies, offering many different specializations that help trainers advance their careers and expertise within the various fitness industry niches.
NASM certifications earn respect from employers and fitness experts alike, in large part because of the rigorous and difficult NASM CPT exam.
From our professional standpoint, NASM's dedication to scientifically grounded fitness education makes the NASM CPT one of the most outstanding personal trainer certifications available.
As we've mentioned, to really succeed as a fitness coach and deliver results to your clients, you need to combine personal training and nutrition coaching.
On that note, we recommend combining your NASM CPT with a nutrition coaching certification. This two-pronged certification combination allows you to deliver complete fitness solutions to clients, since accomplishing any fitness goal depends on both nutrition and fitness approaches.. I also endorse pursuing further specializations in areas like strength and conditioning for those aiming to coach athletes.
If you do choose the combination of fitness and nutrition, NASM has a very competitive NASM Nutrition Coach and Personal Trainer Bundle.
Such additional specializations have significantly accelerated many of our team's careers in fitness, and they can boost yours as well—both in terms of your professional growth and earnings.
NASM offers a few solid package deals for certification, including the NASM Elite Bundle, which combines CPT and NASM Nutrition Coach in addition to a selection of NASM specializations such as the NASM Corrective Exercise Specialist, Performance Enhancement Specialist, Behavioral Change Specialist, or Certified Group Fitness Instructor.
From my firsthand observation, NASM's certification is valuable for the majority of trainers and fitness professionals aiming to work with the general population. Its strategies are highly effective in transitioning individuals from a deconditioned state to a fit one.
If you're considering additional fitness specializations after your base personal certification, which we highly recommend, then NASM is an ideal choice.
Based on our team's experiences working in various gyms and fitness centers, hiring teams are definitely on the lookout for NASM certified personal trainers. Consequently, finding a personal trainer job position as a NASM certified personal trainer is a realistic goal once you've obtained your certification.
NASM has a great reputation as a useful and practical personal training certification that equips you with the necessary tools to be an awesome fitness instructor.
With the high-quality course content, use of the Optimum Performance Training (OPT) model, and job guarantee, we rate NASM as the second best all-around option for any fledgling trainer who wants a bright outlook in personal training.
Best for Exercise Science: NCSF CPT
Summary:
The National Council on Strength and Fitness Certified Personal Trainer (NCSF-CPT) is an alternative to the mainstream ISSA and NASM CPT certifications that comes at an extremely affordable price without sacrificing much, if any, of the quality you find in the more mainstream certifications.
The NCSF has over 280,000 certified personal trainers spread across the globe, advancing the fitness industry and providing top-tier fitness training to clients of all types.
View Current Offers
Starting at $349
Prices listed are non-promotional, full-price, non-member prices.
While the NCSF is less well-known than NASM or ISSA, it still holds the same weight and accreditation as the mainstream fitness certifications.
However, at $349 for the basic package, you absolutely cannot beat the price for the NCSF CPT program. In fact, in terms of price vs value, NCSF is arguably the winner, coming in at less than half the cost of the entry level NASM CPT and ISSA CPT courses.
The NCSF CPT curriculum spreads across 17 different textbook chapters covering everything from functional anatomy and training instruction, kinetic chain function, and human physiology to the guidelines for exercise programming. Additionally, the NCSF offers some great certification combination options that give you the dual nutrition-personal training combination that so powerfully allows you to deliver results to clients.
Best for Behavioral Change: ACE CPT
Summary: 
The American Council on Exercise Certified Personal Trainer program (ACE-CPT) is a straightforward certification that aims to get you certified quickly with the skills you need to design programs and instruct exercise technique starting on day one.
The ACE Integrated Fitness Training Model (ACE-IFT) provides a very straightforward framework for creating custom workout programs. With a comprehensive exercise library labeled according to each phase of the ACE IFT, you can quickly plug-and-play exercises into your custom program and get the technique you need to properly show your clients how to perform the exercise.
Additionally, ACE has an excellent system for behavior change coaching, known as the Mover Model®. In fact, the ACE CPT is among the few certifications that has a specific proprietary framework for getting clients to make positive lifestyle changes.
View Current Offers
Starting at $675
Prices listed are non-promotional, full-price, non-member prices.
As a non-profit organization, the American Council on Exercise is fairly committed to focusing on research and advancing the personal training field. They also often have partnerships with universities, allowing you to get certified as part of a larger coursework.
ACE also has tons of great workshops that can help you get certified initially or support you to earn continuing education credits for a variety of NCCA-accredited certifications that are partners with ACE.
ACE offers a complete online study portal system for its personal training certification studies.
The ACE textbook is offered in a digital and print format, spanning 16 chapters that cover anatomy and practical skillsets in tandem.
The ACE exam is fairly easy, especially for an NCCA-accredited fitness certification. Because of this, ACE can be less respected across the industry, although this is not universally the case. The best bet, if you want to get ACE certified, is to confirm that the gym where you plan to work will accept the ACE CPT.
Overall, getting your ACE CPT is a good path if you do not want to deal with the rigorous exam of ISSA, NASM, and NCSF CPT exams, but still want the NCCA accreditation and practical skill sets for real-world personal training.
Best for Training Athletes: NSCA CPT
Summary: The National Strength and Conditioning Association Certified Personal Trainer (NSCA-CPT) is the most in-depth certification on our list with regard to details on science-backed strength and fitness coaching protocols. The NSCA personal trainer certification provides an exceptional breakdown of the various approaches to maximizing specific athletic goals.
From our perspective, this makes it a strong choice for somebody with a long time horizon in developing hands-on skills and improving performance in athletes and general fitness clients alike.
View Current Offers
Starting at $475
Prices listed are non-promotional, full-price, non-member prices.
The National Strength and Conditioning Association is a highly reputable certifying organization, particularly, as the name suggests, in the field of strength and conditioning. They are very well known for their Certified Strength and Conditioning Specialist credential (NSCA CSCS), which is the industry's leading strength and conditioning certification.
Despite being a general fitness personal trainer certification, the NSCA CPT follows the heavy overall type of emphasis of the organization, which is providing information and science-backed guidelines for workout programming through a fairly heavy lens around performance related improvements.
Of course, these are highly tied with general fitness goals, but it's definitely worth mentioning as a contrast to some of the more clinical-vibe certifications like ACE and ACSM.
One of the reasons we are a bit hesitant to put it on the top of our list of the best personal trainer certifications is that it lacks a systematic approach to progression. This makes it harder to parse early in your career compared to systems such as the NASM OPT, which immediately gives you a medium-to-long-term progression framework to bring clients forward on their fitness goals from various starting points.
For the NSCA CPT, there are guidelines for individual fitness goals, such as endurance, strength, and hypertrophy, but there is less discussion of putting together a cohesive program incorporating all methods ranging from flexibility to strength, plyometric, and aerobic training.
These methods are all discussed individually, but you won't get as much emphasis on combining them into a complete program with appropriate progressions for each within the same program, although there are some footnotes on combining these modalities.
Regardless of this issue, in the long run, you will learn through experience and additional continuing education and training the various ways to implement different modalities and design long-term meso-and-macrocycles.
Ultimately, you will be better skilled than trainers who strictly follow the NASM OPT Model, but there will be a bit more of an upfront learning curve.
Best for Online Training: Fitness Mentors
Summary:
The Fitness Mentors Certified Personal Trainer course (FM-CPT) is a newer addition to the personal training industry. Although the certification is NCCA-accredited, it does not have the same degree of name recognition as most of the other certifications on our list.
From our estimation, the FM CPT is a phenomenal option for online training or those who want a business focused certification but don't need the name recognition to land a job.
The FORM model in the Fitness Mentors CPT offers a good progression framework for training clients early on in your fitness training career. With the combination of its business skills coverage and training framework, the FM CPT shouldn't be taken lightly just because it lacks name recognition.
View Current Offers
Starting at $499
Prices listed are non-promotional, full-price, non-member prices.
The Fitness Mentors Certified Personal Trainer program has a great approach to the business of being a personal trainer, while still equipping you with the necessary fundamentals with regards to the science of health and fitness.
The Fitness Mentors CPT content spans 13 chapters and covers the following key knowledge points:
The Fitness Assessment
Anatomy and Physiology
Exercise Physiology and Energy Systems
Program Design and the Form Model
Flexibility, Mobility, and Range of Motion
Programming Considerations for Exercise-Related Injuries
Fitness Programs for Special Populations
Professionalism, Business, and Sales
The Cardiovascular and Respiratory Systems
Psychology: The Science of Behavior and Mind
Components of Nutrition
Emergency Procedures for the Fitness Professional
Collectively, these skillsets more than prepare you for the needs of the job and set you up well for long-term success in the personal training industry from both a client results and business growth standpoint.
Best for Clinical Exercise: ACSM CPT
Summary: The American College of Sports Medicine Certified Personal Training certification (ACSM CPT) is a reputable certification. Widely accepted across many gyms and also sought after in the health professional space, the ACSM CPT is a good certification for many fitness-complimentary careers. For example, if you plan to work in a clinical exercise setting, then the ACSM personal trainer certification can be a great option.
Starting at $649
Prices listed are non-promotional, full-price, non-member prices.
As a non-profit research organization, the ACSM is responsible for much of the literature that drives health and fitness recommendations across the industry. This is commendable and lends credibility to their personal trainer certification.
However, the CPT certification itself does not tie together enough practical knowledge and training skills with resistance training and other modalities to make it near the top of our list.
That being said, due to its widespread acceptance and industry recognition, we still consider it a solid option within the top ten personal trainer certifications.
If you want to crush your ACSM on the first attempt, check out the Trainer Academy ACSM CPT MVP Study Program. This proprietary study system uses spaced-repetition flashcards, mnmonics, and other premium study materials to ensure you pass your exam the very first attempt.
Best Quick Certification Process: NFPT CPT
Summary:
The National Federation of Personal Trainers Certified Personal Trainer Program (NFPT-CPT) is a short and straightforward certification designed to be completed fairly quickly.
At $246 for the Standard Package, the NFPT is by far among the cheapest personal training certifications.
View Current Offers
Starting at $246
Prices listed are non-promotional, full-price, non-member prices.
The NFPT textbook is fairly thin and 343 pages, whereas most other personal training organizations, such as NASM or ISSA, have much more in-depth textbooks and other materials that are more than twice as long.
Overall, the NFPT Personal Trainer Manual consists of 19 chapters, which are as follows:
Understanding Health and Wellness͘ ͘
Basic Human Anatomy
Anatomical Terms and Biomechanics
Skeletal and Muscle Function
Cardiac and Smooth Muscle: Structure and Function
Physiology of Nutrient Metabolism͘
Metabolic Pathways and Energy Production
Nutrient Review
The Beginner Client
Aerobic and Low Level Activity
Cross Training and Enhancing Sports Skills for the Athlete
Resistance Training
Program Design: Charts & Tables
Client Screening & Consultation
Client Programming, Stretches, and Exercises
Special Populations
Injury Prevention and Management
Client Troubleshooting
Legal and Marketing for Personal Training
Given the textbook is only 343 words, you can see that each chapter is spread fairly thin with regards to the content that gets covered. While the NFPT certainly has weak coverage overall, if you just need a personal trainer certification to rubber stamp your career, its an insanely cheap and easy option.
Best for Tech-Focused Training: NESTA PFT
Summary:
The National Exercise and Sports Trainers Association Personal Fitness Trainer Certification (NESTA PFT) is an accredited personal trainer certification that has a heavy focus on utilizing new technologies within your fitness training programs. This makes it great for trainers who plan to incorporate a lot of wearable devices and train clients virtually.
That said, NESTA still gives you some solid exercise science fundamentals so you have those baseline skills for training clients.
View Current Offers
Starting at $349
Prices listed are non-promotional, full-price, non-member prices.
The NESTA organization has been around since the 1990s and has earned the gold-standard NCCA-accreditation status.
NESTA is a solid contender in the health and fitness education space.
It has a sound curriculum and has an interesting, innovative way of shepherding new trainers into the industry equipped with unique technological know-how.
NESTA is still not as polished as the more tried and trusted certifications on this list, but it is getting there fairly quickly.
Overall, the NESTA PFT certification packages come in the following options:
PFT Basic at $349
PFT Plus at $399
PFT Complete at $477
The materials included in each package include:
NCCA accredited NESTA personal exam
Digital study manual
10+ hours of video and audio training
Chapter review quizzes
Unlimited NESTA practice exams
Lifetime access to all materials
The course curriculum covers the following across 13-14:
Introduction to Personal Training
Exercise Physiology
Kinesiology and Functional Anatomy
Applied Biomechanics
Flexibility
Nutrition
Special Populations
Assessments
Program Design
Exercise Application
Safety, Injury Prevention, and Treatment
Exercise Psychology
Business Strategies and Applications for the Certified Personal Fitness Trainer
Any completion certificates (both digital and paper) that come from the passing of the certification exam. The videos covering the skills and course material in each area are by far among the best resources and guides for NESTA test preparation available.
Best Budget Option: ACTION CPT
Summary:
The ACTION Certified Personal Trainer certification is an extremely affordable training certification. Given that it does have the NCCA accredited status and you can take it for less than $100 dollars, we felt it deserved a mention on our list.
After all, sometimes, getting certified on a tight budget is the only option you have, and if you can snag an NCCA certification, then all the better.
With that said, the ACTION materials themselves are very sub-par, and the organization is not super well-known. This certification is meant for those who need a rubber-stamp NCCA personal trainer certification on their resume, and are not depending on the name recognition to land themselves a job.
View Current Offers
Starting at $99
Prices listed are non-promotional, full-price, non-member prices.
Given its NCCA accredited status, the ACTION CPT ticks all the fundamental boxes you need for a personal trainer certification.
It's a great entry point to become a personal trainer if budget is an issue.
ACTION offers an exceptional Learning System that makes learning convenient and easy. Available entirely through the mobile app, ACTION breaks the CPT course down into small slices, which allows you to focus on a single topic per module.
With real-world simulations that complement instructor-led classes, you will be ready to pass the CPT exam on the first try.
One important caveat when you're considering which is the best personal trainer certification to go for is accreditation.
Accreditation is a seal of approval that authenticates the quality of knowledge and method of administration in a certifying agency's curriculum.
It indicates that what you're signing up for is a nationally recognized personal training certification.
There are 3 main accrediting bodies you need to look out for when choosing an accredited personal trainer certification.
Try and avoid anything that isn't stamped with one of these, and these being NCCA, DEAC, and NBFE.
All the top fitness certification courses have a stamp of approval from one of these 3.
Let's look at which accreditation goes with which certification before you actually jump into any personal trainer classes.
What personal trainer certificate is most respected?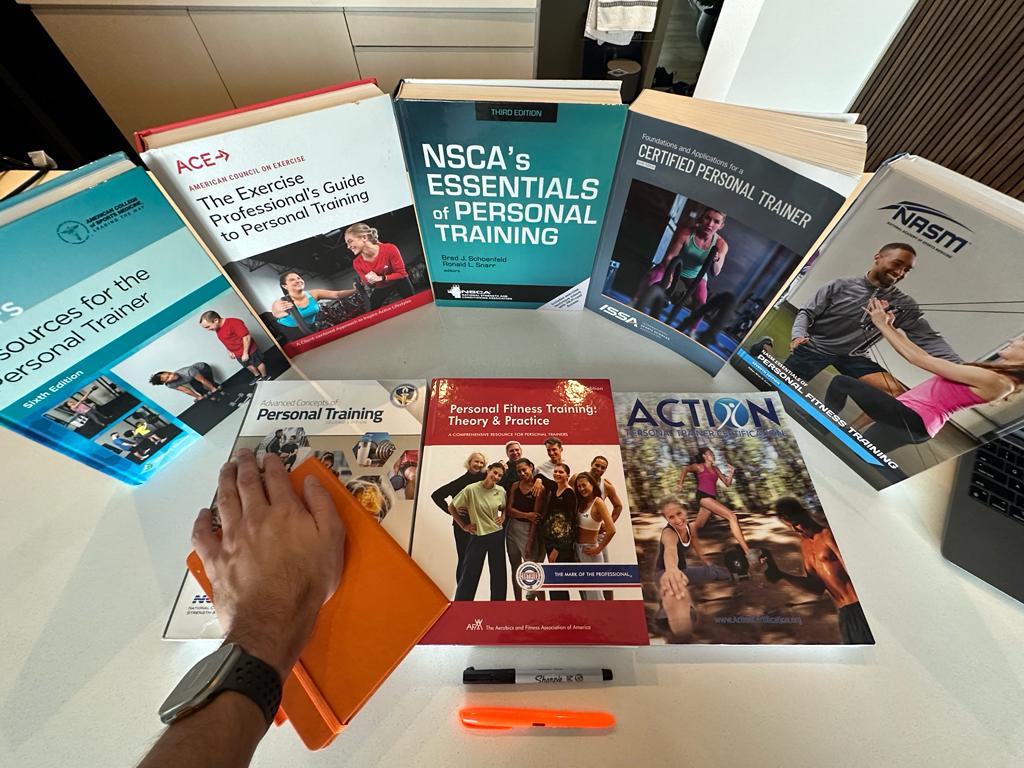 The most respected personal trainer certificate programs are accredited by the National Commission of Certifying Agencies (NCCA), which is the gold-standard accreditation for ensuring the certified personal training program has been vetted by experts in the field.
The ISSA, NASM, and NCSF are our top choices for the most respected personal trainer certifications, all of which have an NCCA-accredited test option.

Types of personal trainer certification
The types of personal trainer certification include general personal training certificate programs, corrective exercise focused programs, certifications with a focus on strength and conditioning, and personal trainer programs that focus on special populations. Different CPT programs have more or less emphasis on each area.
For general personal training, we recommend the ISSA CPT program. For corrective exercise, we like the NASM personal trainer certificate, for strength and conditioning, the NCSF CPT is a great option, and the ACE CPT takes the cake for special population-focused certifications.
What to look for when choosing a personal trainer certification?
When you're picking the best certification program for your needs, remember that any good physical program needs a balanced nutritional approach as well.
If you can provide both training and dietary insight for your clients, you will be head and shoulders above the competition.
Your clientele will be able to reach their fitness goals much faster and you streamline the process for them, which means you can earn more money.
Instead of forwarding them to another dietician, you can be their source for both aspects of health and fitness.
Adding this sooner rather than later in your career will be a game-changer, allowing you to succeed early on as a personal trainer.
Therefore, we highly recommend you consider doing a nutrition coaching certification alongside your CPT.
Normally it would be expensive to buy two full-price certifications together, but there are actually some solid deals that combine the two certs at a low price.
ISSA runs a buy one, get one deal, the ISSA Personal Trainer + Nutritionist, that is only $828 currently. This is the lowest combo on the market right now.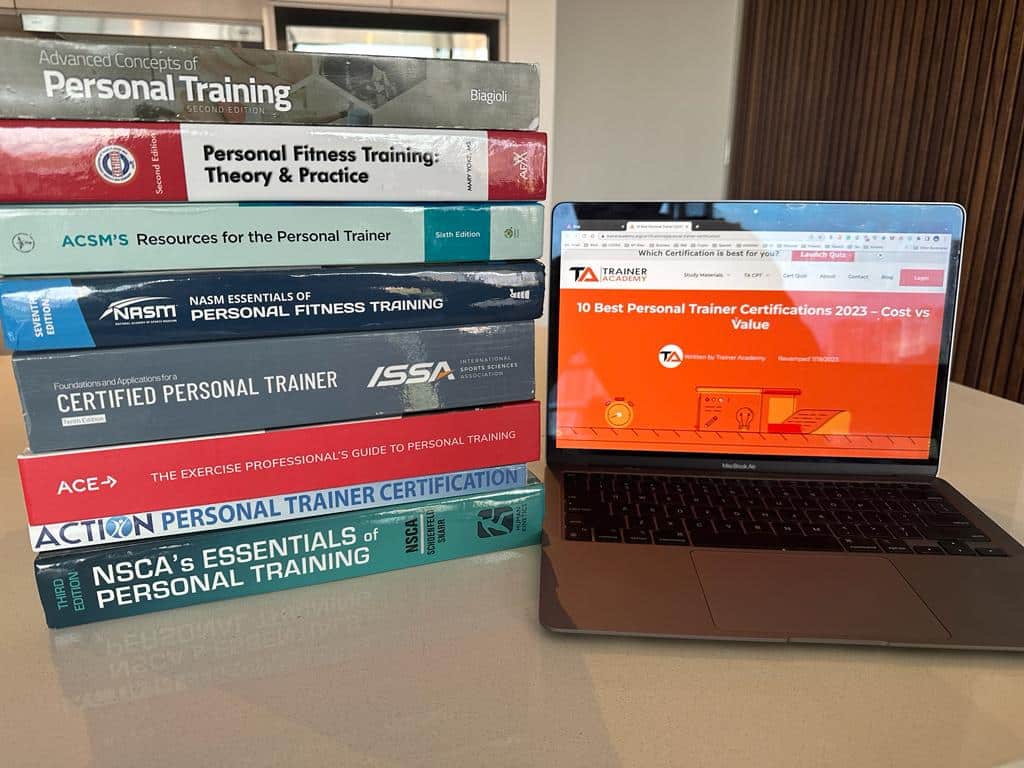 Accreditation is a seal of approval that authenticates the quality of knowledge and method of administration in a personal trainer certification curriculum.
There are three main accrediting bodies you need to look out for when choosing an accredited personal trainer certification: the NCCA, the DEAC, and the NBFE.
All the top fitness certification courses have a stamp of approval from one of these three organizations.
All these accrediting bodies are a sign of authentication which means you can trust what you're signing up for, and you can expect to be accepted into the industry.
Having said that, the NCCA is the most trusted of the three, and having a certification accredited by them gives you a bit more leverage overall in the eyes of the industry.
Personal Trainer Certification Cost
The typical personal trainer certification cost ranges from $499-$1100 for a quality NCCA-accredited personal training certification. However, there are many additional factors to consider that affect the ultimate cost for your personal trainer certification and how much you end up paying to get certified.
When it comes to cost, most certifications allow you the option of choosing from several tiered packages, all different based on what study and prep materials are included.
A few, such as ACSM and NSCA, have differences in pricing based on whether or not you join the organization as a member.
It's also fair to point out that some certifications come with an exam-only fee, meaning you only pay to register for the final exam and that registration won't include any course material, including the textbook! Others like the ISSA CPT come bundled with prep resources.
Note that, as with everything in life, these prices are not permanent; they change from time to time.
So, click the respective link below to find out the most up-to-date costs:
For those looking for more than just a CPT, both NASM and ISSA have packages that offer additional specializations at a reduced rate.
Specializing gives you a further boost as fitness professional, allowing you to work with other types of clients (athletes, groups, people with mobility restrictions), widening the group of people you can coach with authority.
Certainly, the highest paid trainers have found their niche and capitalized on the knowledge and experience they've accrued over the years.
Adding a specialization speed that process up.
ISSA has a very reasonable Elite Trainer certification package and NASM has a very comprehensive Elite Trainer Bundle with 6 different certifications.
Personal Trainer Program Study Materials
When it comes to how to become a fitness trainer, step one is getting certified. How you prep for the final exam is a major factor, one which hinges on the quality and variety of study and prep material specifically available to that cert.
That's why we feel it's super important to look at what you can and should get as part of your package when you sign up and purchase a course.
We will be ranking each certification's best value study packages out of 10 based on quality and variety.
ACE, ISSA, and NASM receive the top spot when it comes to in-house study materials.
ACE Study Materials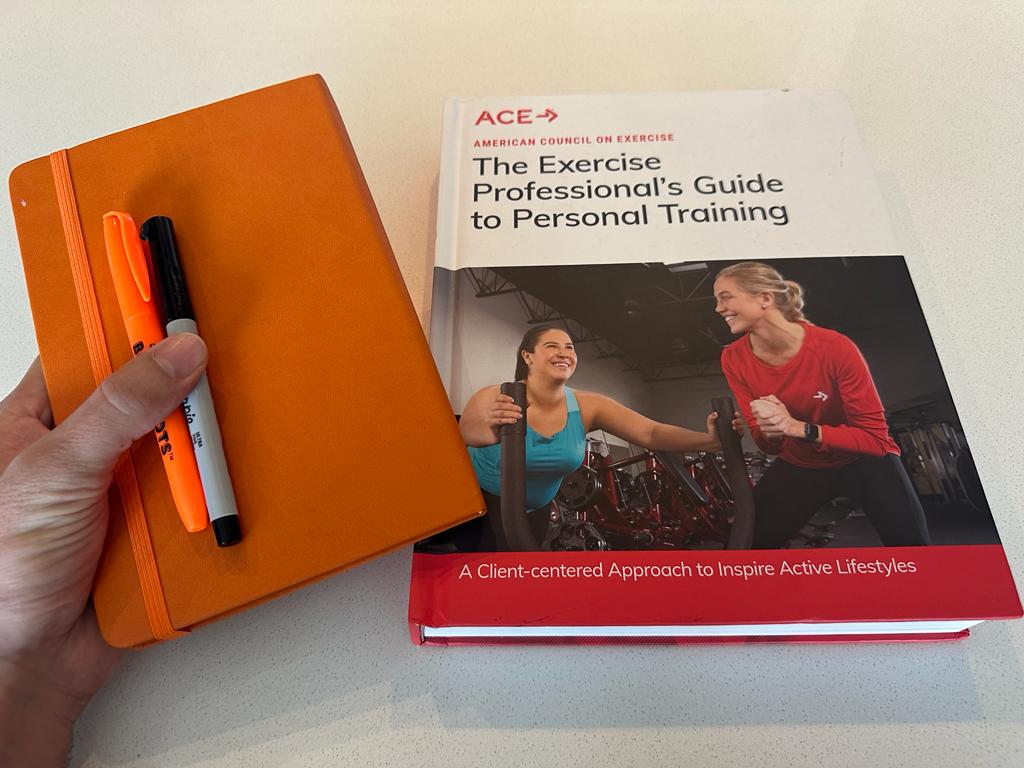 The American Council on Exercise (ACE) offers unique study packages in 3 tiers, these are of course priced accordingly.
Refer to the comparison table below!
If you are ready to start studying immediately, jump straight to the free ACE study guide.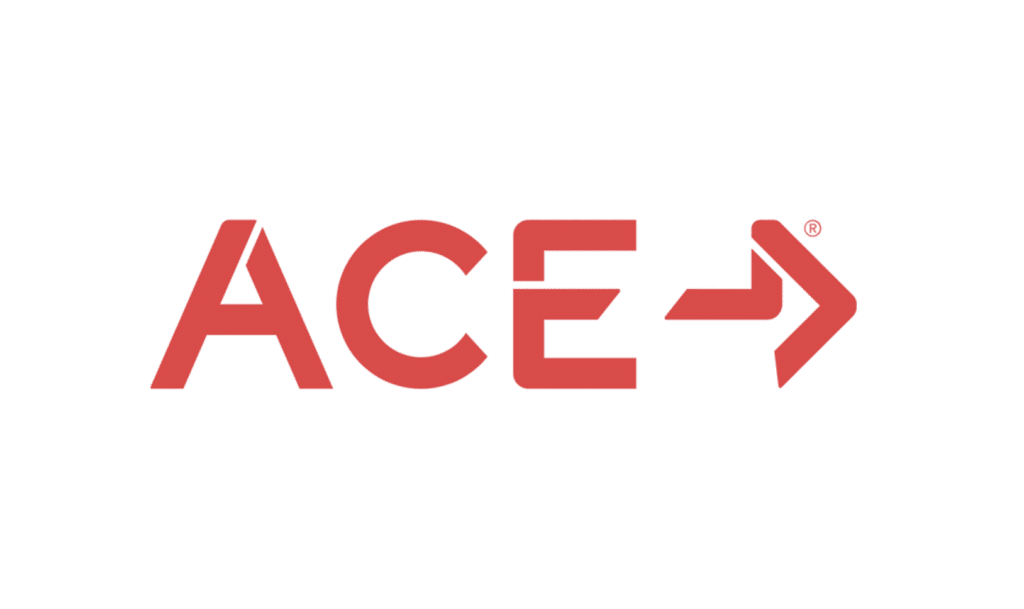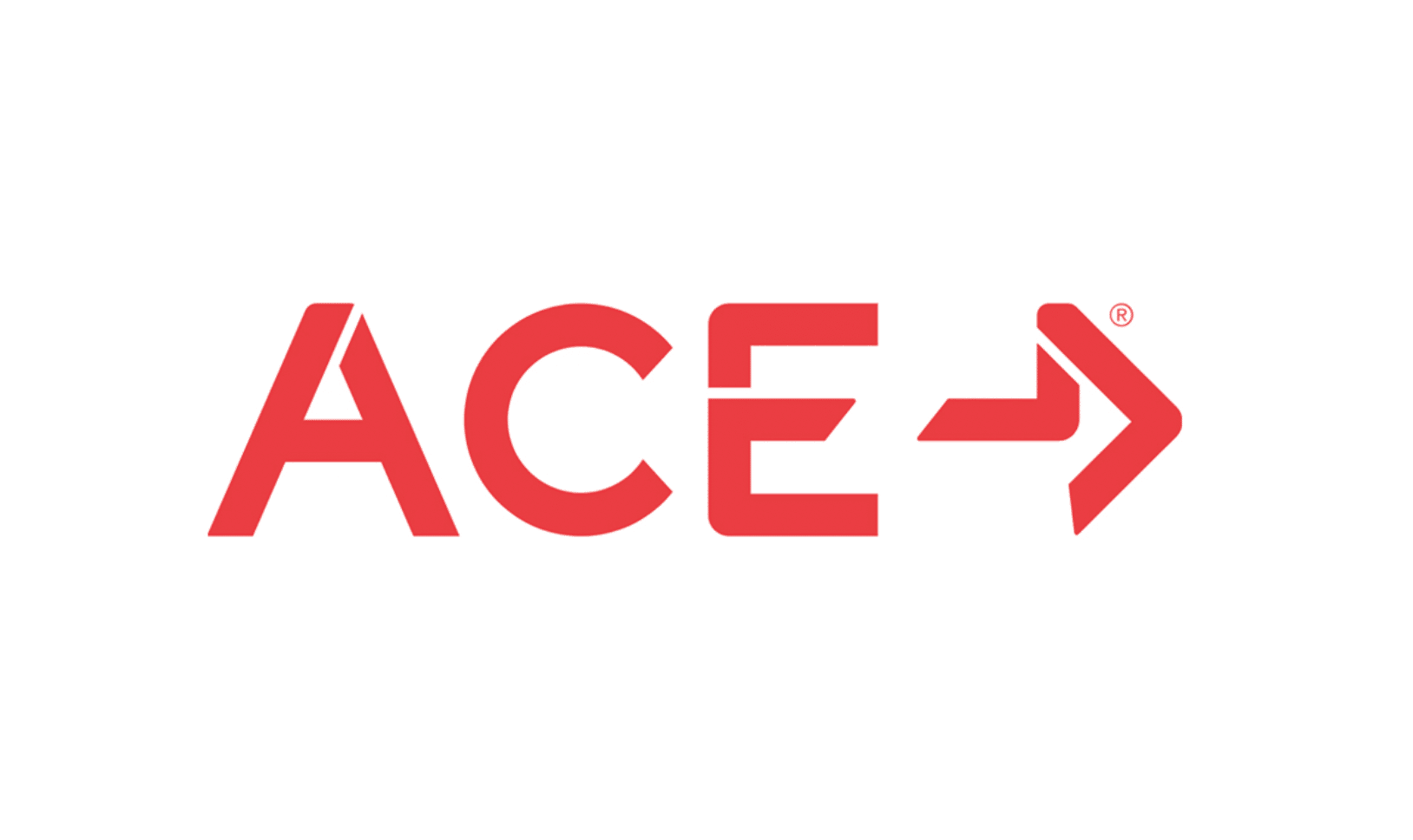 You can also see if all you've learned has been soaked in by using our practice ACE exam.
However, we know you may not have so much time to spare, and rather want to jumpstart the process, half your study time, and pass with flying colors (with a money-back guarantee).
If that's you, skip the wait and jump straight to the premium MVP version here.
We also highly recommend you check out a full ACE review for more info about the certification before you pick the ACE CPT exam.
Don't forget to check out the current cost for the ACE cert here.
NASM Study Materials
For the National Academy of Sports Medicine (NASM), we have a similar approach.
Below is a comparison of NASM's four CPT certification program options; self-study, premium self-study, guided study, and all-inclusive:
In any case, if you desire to cut your study time by half and achieve a whopping 99% pass rate in the final exam, it's highly recommended you check out the NASM MVP package here.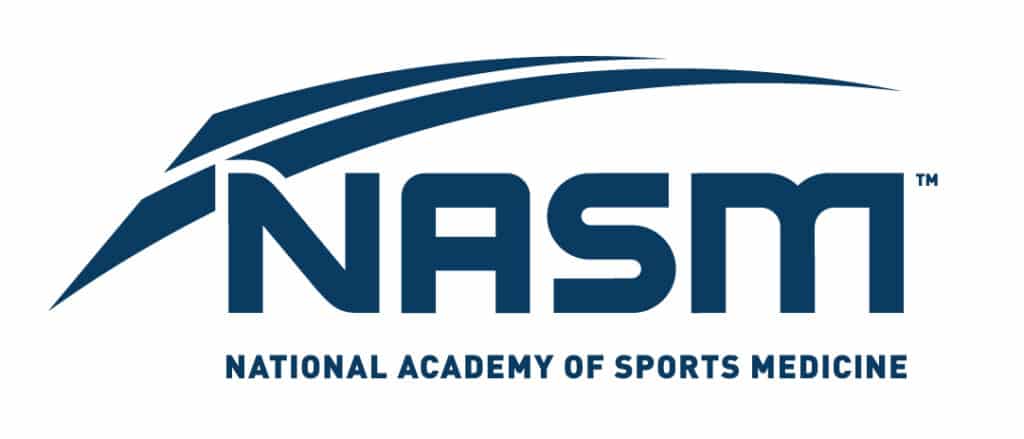 Best of all, this option comes with an iron-clad money-back guarantee.
We have a free NASM study guide as well as a free NASM practice test available for your use before you take the NASM exam.
For a fuller overview, click here for our NASM certification review.
Finally, NASM also offers a Group Fitness Instructor certification, too.
The NASM AFAA-GFI (Athletics and Fitness Association of America – Group Fitness Instructor) prepares trainers to lead group classes.
If you are interested in how to become a group exercise instructor, learn more about it!
ACE also has a good group ex certification, which might be another option if you compare ACE vs NASM here.
ISSA Study Materials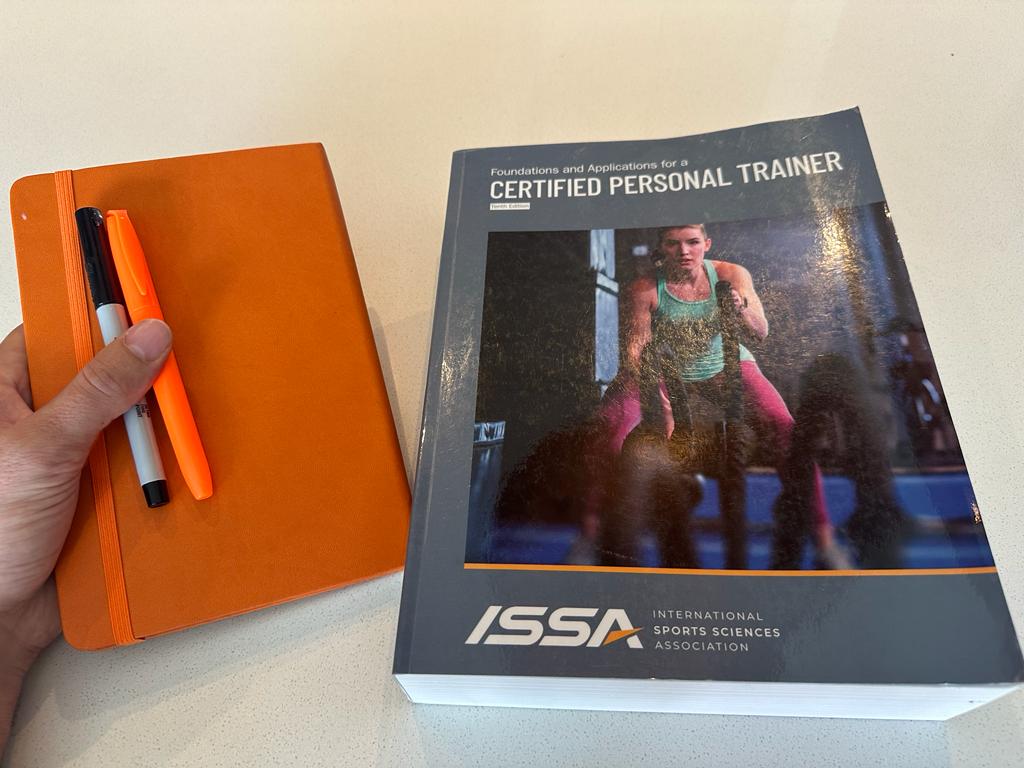 The International Sports Sciences Association (ISSA) has a very straightforward, value-added package when it comes to its CPT course.
No crazy tiers to choose from; just go with the gold standard CPT package that comes bundled with the Sports Nutritionist course free of charge!
The materials you'll find include:
Online Practice Exams and Quizzes
Audio and Video Lecture Options
Online Study Guide and Workbook
Online Student Forum
Online Personal Trainer Exam
ISSA is known for having one of the most comprehensive course digital textbooks out there, which is what makes it shine!


Beyond these fantastic study materials, ISSA also offers one of the market's most sought-after combo: the CPT/Nutrition certification combo.
Getting the ISSA CPT certification alongside the Nutrition certification in the buy-one-get-one-free promo is a wise choice, and we highly recommend it.
This is because having specializations puts you on a higher pedestal when compared to people with only one of the two.
In other words, being a certified trainer and a certified nutrition specialist will get you more clients, considering that both disciplines go hand-in-hand, as far as the personal training industry is concerned, we recommend you look at the best certifications for nutrition.
The Elite Trainer package is even better. This ISSA package offers you a 3-in-1 combo!
These are the personal training cert, the nutrition cert, and one other certification of your choosing.
You can rarely find a better deal than this – anywhere!
Click here to take advantage of the ISSA combo promos (the CPT/Nutrition certification combo and the Elite Trainer 3-in-1 package).
I know you can't wait to get going, so we've committed so much time and resources to design a solid money-back guarantee ISSA MVP program.
For more details Trainer Academy has ISSA test info and we also have a breakdown of ISSA vs NASM if you are deciding between these two.
Exam Layout and Passing Grade
The level of challenge and effort required while prepping as well as actually writing the exam is, of course, influenced by the layout of the paper.
The number of questions and how many of them you need to get right is the metric for this.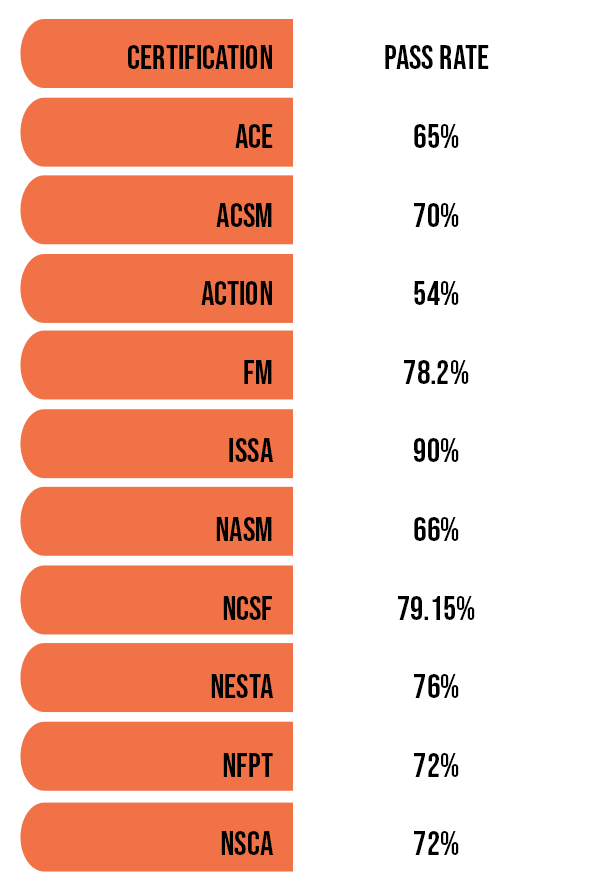 Most cert exams fall on 70%. Another common trend with cert exams is the inclusion of non-scored questions.
These hidden gems, or landmines, depending on your perspective, are used to test run potential future questions.
The tricky thing about these non-scored questions is you will never know which ones they are, so you will need to answer all questions regardless.
NCCA stands for the National Commission for Certifying Agencies. NCCA personal training certifications are seen by many as the gold standard.
DEAC stands for Distance Education Accrediting Commission. DEAC certs are also highly sought after by many trainers and organizations.
Exam Difficulty and Pass Rate
This statistic allows us to peer more into exactly how difficult each certification exam is.
In some cases, such as with ISSA, the pass rate isn't exactly indicative of how challenging the exam content is.
That's because ISSA is a self-paced, open-book exam while still maintaining the same caliber of content as most other certifications.
While failure is the last thing you want to entertain when taking your exam, it happens and is nothing to be ashamed of.
That's why you can retake your exam with all the certs featured in this article.
The retake policy is however different depending on the certification, including how much you will need to pay before you can do it.
Enrollment and search stats prove which certification is the most sought after by trainers.
The significance of this data points to which certs have the best industry recognition and acceptance.
Certification popularity I calculated in two different ways.
The first is the number of enrollments in the certification per year.
The second way is the number of people that search for the certification on Google monthly.
This data will give you a good idea of how popular is desertification is.
If you're asking how long does it take to become a fitness trainer, these are expected study times as proposed by the certification body.
However, we've found a way around that; our bit-sized and unique study guides will help you cut these study times by as much as half, yet help you ace the exam by as high as 99% pass rate.
If you do not pass the first time, first, don't be discouraged!
Second, please refer to your program's retest policy, as they may differ.
Unfortunately, for this particular stat, we couldn't gather data on all the certification's potential earnings figures for trainers.
One thing is certain, popularity has a strong correlation to earning potential showing that the popularity of certifications is linked to how lucrative the opportunities they give access to are which often leads to a higher personal trainer salary.
Primary Focus of Certification
Each Certification has its own field of focus, or at the very least, it leans in a particular direction when it comes to areas of interest or expertise.
ACE probably has the most central focus when it comes to working with the average fitness consumer.
It is aimed at fundamental goals and outcomes such as fostering good health and fitness habits.
Others such as ACSM and NSCA have a more scientific approach towards scientific principles and exercise techniques, respectively.
ISSA is the best if you want to learn how to design and deliver professional programs and health/fitness plans
This is helped not only by an in-depth look into the technicalities of program design but also by the relatively more in-depth focus on nutrition.
Fitness Mentors and NESTA are great for the modern, self-employed trainer since these lean towards business and entrepreneurship, with NESTA leading the charge when it comes to technological integration, which is great if you want learn how to make money in the fitness industry or how to become an online personal trainer.
The best in our estimation is NASM.
While it leans towards exercise science fundamentals and corrective exercise, NASM has a good foundation concerning general health and fitness concerns.
This means you're delivering the same package of service as something like ACE, but with the foundations of NSCA in terms of helping people improve both form and function.
CEUs (continuing education units), also known as CECs (continuing education credits), are educational credits you can and should acquire through your career and work as a fitness professional.
They help you keep your skills and knowledge sharp, but at the same time are mandatory for you to recertify.
As you know, every couple of years or so, your certification will expire, requiring you to renew it by recertification.
To do that, you need to pay a fee as well as earn a minimum number of CEUs.
Let's check out what each cert requires.
As you can see, the majority of certifications expire within two years. There are some outliers though.
NESTA, for example, allows you to have a current certification for 4 years!
On the flip side, you have NFPT which requires an annual renewal.
CEUs are earned in various ways such as attending webinars, educational events, doing assessments, working in the field, or certifying with different credentials.
It's important to keep this in mind and not rest on your laurels after passing your initial exam.
When it comes to recertification fees, the range of fees and criteria for what you need to pay varies quite a bit.
Some certifications have a fixed recertification fee, while others such as NSCA have a range depending on how you obtain your CEUs, the number of credentials, and what your membership status is.
Check the re-certification criteria before you even attempt your first pass at the exam.
We would suggest using this as an opportunity to gather CEUs for recertification with other more reputable certs such as NASM, ISSA, or NSCA.
Frequently Asked Questions (FAQs)
What are the prerequisites to become a personal trainer?
Basic prerequisites for becoming a certified personal trainer include the following: you must be 18 years of age, have a high school diploma or the equivalent (GEDs accepted), a current and valid CPR/AED certification, and a valid government-issued ID.
How hard is it to become a certified personal trainer?
Overall, it is not hard to become a certified personal trainer. As long as you dedicate ample time to study for your CPT exam, digest the material, acquire the skills and basic knowledge needed to be a personal trainer, you will be successful!
Do trainers need a college degree to be successful?
No. Personal trainers without college degrees can also be very successful. Your success as a personal trainer depends heavily on YOU.
Can I make good money as a personal trainer?
Yes. Though most commercial gyms, private studios, and health and fitness clubs may have specific salaries; your overall income depends on YOU! As a certified personal trainer, the sky's the limit! You are your own boss and can set your hours accordingly.
How you can become a certified fitness trainer?
To become a certified fitness trainer, you will first need to choose a certification program, meet the prerequisites for your certification program, then, take and pass your personal trainer exam.
What skills are needed to become a trainer?
The most essential skills needed to be a successful personal trainer include the following: communication, motivation, dedication, professionalism, and passion for helping others achieve their health and fitness goals.
How long does it take to become a certified personal trainer?
It depends on the personal trainer program you choose. But you may expect to take anywhere between days to weeks to months.
What additional certification may I get after becoming a personal trainer?
Once you become a certified personal trainer, the sky's the limit with additional certifications! For instance, there's senior fitness, special populations, weight loss specialist, wellness, health coaching, and even virtual personal trainer certifications.