There are many options for Group Fitness Certifications on the market.
That's what makes it tough to choose the right certification for yourself!
But worry not!
This article will review the top Group Training Certifications and ways you can get involved with the right credentials.
We will be highlighting the ISSA, NASM, ACE, AFAA, and ACSM.
You will gain the following knowledge about Group Fitness Instructor certifications:
We promise that upon reading this article, you will be more confident in deciding what is the best Group Fitness certification to get for yourself!
Let's dive in!




Exclusive TA Offers



Most Popular Cert

Great Option

Best Cert for you?

Good Option

Good Option

Good Option

Our Top Picks
ISSA Certified Group Exercise Instructor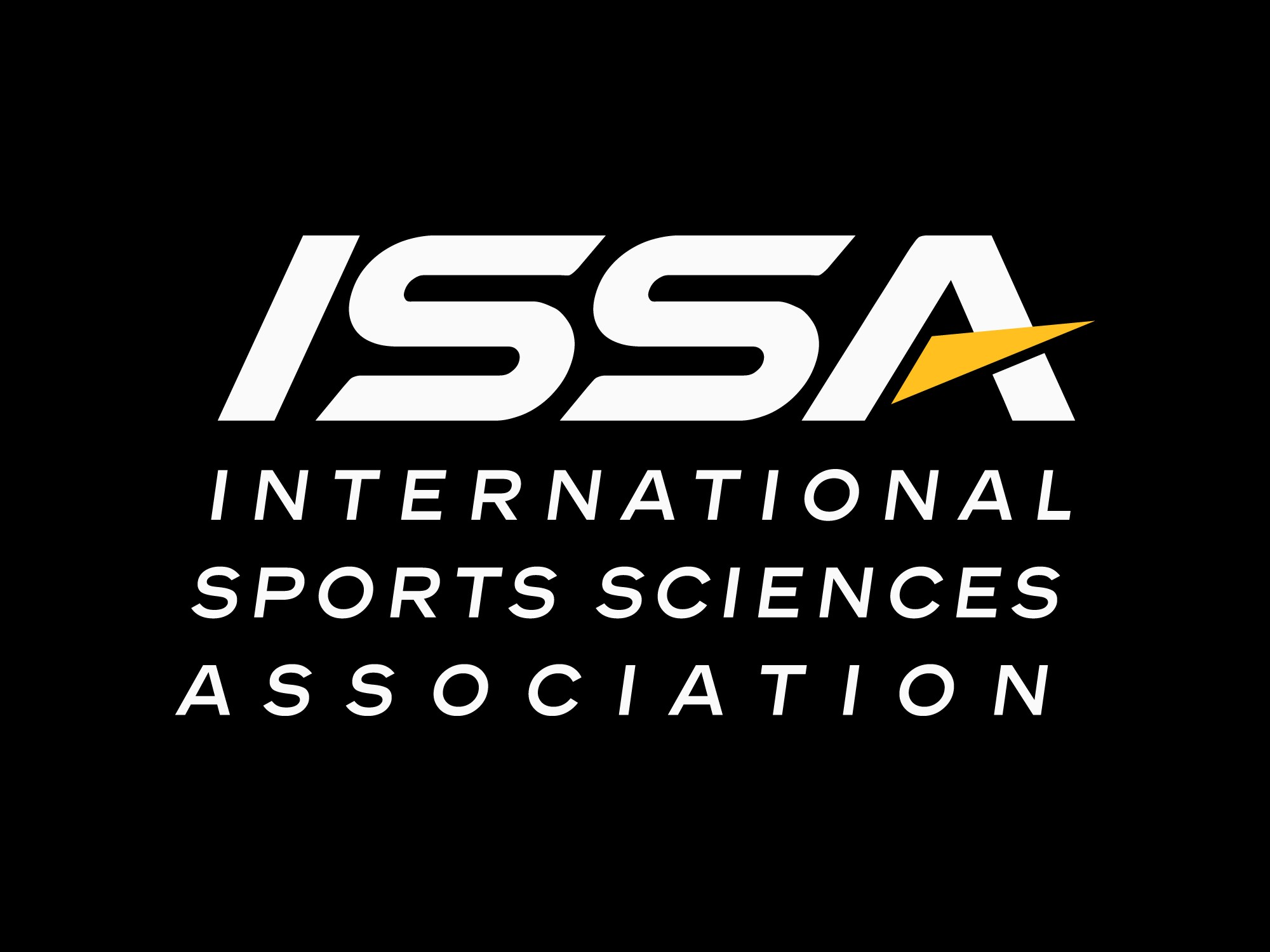 ISSA group cert has been the leader in distance-based health and fitness learning for decades and, in that time, has learned to do it the best.
The group fitness cert is, however, quite pricey compared to the other options on this list.
With ISSA, you are certain of getting a good deal that is value-loaded and cost-effective always.
You can also opt for the Elite Trainer package where you acquire the Group Exercise Certification, ISSA nutritionist cert, and the ISSA personal trainer certification at an affordable cost of $999. Bundling a nutritionist certification along with training both individuals and groups gives you a wide skill base from which to make considerable money, combining your nutrition coach job with your training.
This will mean over time you will have more job opportunity and also further knowledge from which to train people.
At Trainer Academy we always recommend investing in yourself and your skills so head over to ISSA's site to see if the deal is available.
We have ISSA exam info to help clarify what you need to know before the certification tests.
Click here for the updated ISSA CPT price.
NASM Group Personal Training Specialization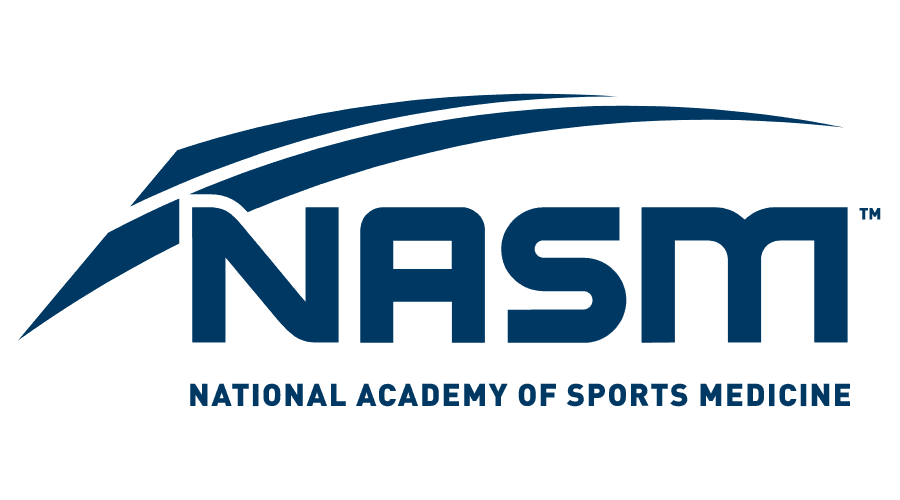 NASM is a stalwart in the fitness game, so it's fair to assume that gaining their group fitness cert will nudge your career in the right direction.
There could have been more emphasis on the study materials, but then again, the NASM group cert is more of a CEU opportunity.
To get a wider understanding of its scope, we have a thorough NASM review. We also have NASM flashcards, NASM test questions to help with the NASM exam and comparisons against other mainstream certs like NASM vs ACE and NASM vs ISSA.
NASM is currently running an Elite Trainer bundle which will give you 6 different certifications, including group fitness, training, nutrition, and more. While this is going to be more expensive than just a straight up group exercise cert, it is good value for what you get.
Like we've said, the more qualifications you can rack up, the more likely you are to be hired by clients and gyms because you stand out from the other trainers out there. With the Elite Trainer, NASM also gives you the opportunity to be re-certified for life, which is tough to turn down so visit their website to see if this deal is still around.
ACE Group Fitness Certification
ACE, being one of the two most popular cert agencies on this list for workout instructors, doesn't shy away from its reputation, providing a robust and reasonably priced option.
In typical ACE fashion, the training methodologies and choreography may be too generalistic for the more seasoned trainer. But it shines as a favorite fitness certification program as well as a good personal training certification.
Our complete ACE review gives you the full info you need to make a final decision about the certification training program and we also have free study resources: an ACE guide and ACE practice test.
Click on the link here to access great deals always on ACE Group.
ACSM Certified Group Exercise Instructor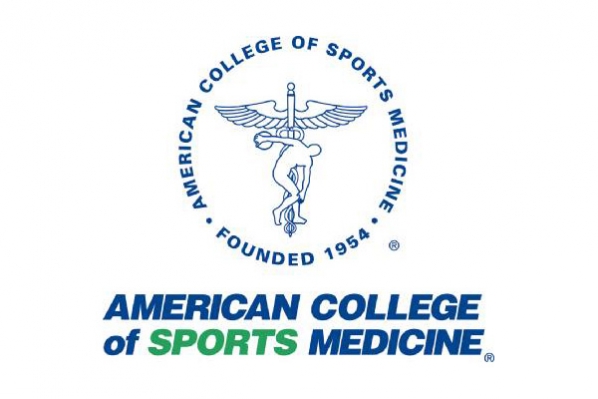 ACSM is a great asset to an experienced fitness coach. Almost the exact counter to ACE both in the depth of curriculum as well as the depth of prep material, the ACSM exam is great if you already know what you're doing well, and have experience teaching group fitness rather than someone learning how to be a fitness trainer for the first time.
At Trainer Academy we have a breakdown of ACSM vs ACE, ACSM vs NASM as well as full ACSM certification review.
Click here to stay updated, and begin the ACSM journey.
AFAA-GFI Group Fitness Instructor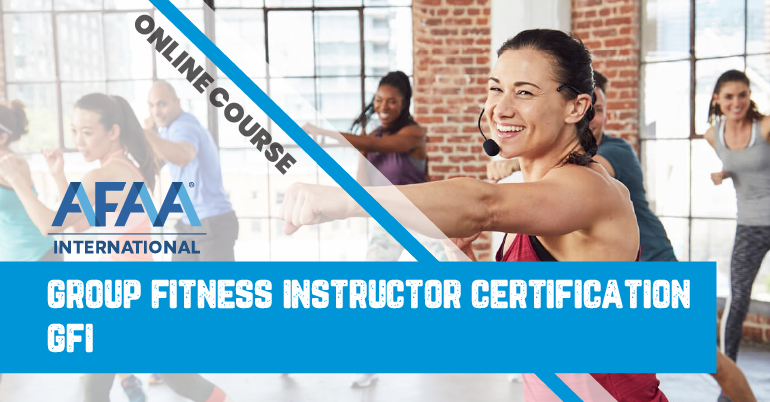 When you're learning how to become a group fitness instructor, AFAA-GFI is a great introduction! It is an affordable and relevant force in the group trainer industry with the backing of NASM.




When it comes to getting certified, legitimacy and authenticity should be a top priority. When it comes to identifying these two factors, accreditation is the way to go.
There are many types of fitness certifications, and a big differentiator is going to be found with accreditation.
Accreditation is sort of like a certification for a certification agency.
It signifies that what you're getting when you sign-up or purchase is the highest standard in content and administration.
When it comes to the world of health and fitness certifications, you'll find that the top programs and those with a high degree of industry recognition are NCCA accredited certifications.
The National Commission for Certifying Agencies is the body that ensures that certifying institutions are providing relevant and correct education and doing it in a way that benefits the learner.
There are some other accrediting bodies. One outlier you'll come across with the top-tier certs is DEAC, short for distance education accrediting commission.
That's the body that accredits ISSA certifications.
The International Sports Sciences Association, or ISSA, was built up to be a distance-based institute, so in order to authenticate their method of education delivery, they had to go a different route.
Accreditation is great to tell you which certs are good, but it also helps you identify and avoid the bad ones.
The digital landscape is rife with scams, especially in the educational sector.
Fitness certification is probably one of the most popular searches when it comes to online courses, so it certainly makes sense to keep your wits about you.
Let's explore the accreditation for each of these certs.
| Certification | Accreditation |
| --- | --- |
| ACE | NCCA |
| ACSM | NCCA |
| AFAA | NCCA |
| ISSA | DEAC |
| NASM | NCCA |
The key to success in any situation is preparation, and when it comes to getting certified, preparation hinges on the quality of study materials you have access to.
This is another crucial factor in helping you determine which group exercise certification is your best option.
While some pile it on thick and give you a variety of options, others are a little on the skimpy side.
What we'll do is give each certification a rating out of 10 based on the quality and variety of study materials out of the box.
This rating won't count any prep material from third parties or first-party material that's only available as an optional extra.
| Certification | Study Material Rating |
| --- | --- |
| ACE | 8 |
| ACSM | 5 |
| AFAA | 6 |
| ISSA | 7 |
| NASM | 8 |
Both ACE and AFAA have a more robust offering when it comes to standard study materials.
We would even consider these to be the gold standard when it comes to Group Fitness Training certs.
This, together with the multiple packages (3 and 4 respectively), adds value in the form of variety and options.
It's important to note that AFAA's study package offerings are modeled after the NASM structure.
AFAA is, in fact, a subsidiary of NASM, so on that basis, the same organization has two competing group fitness programs.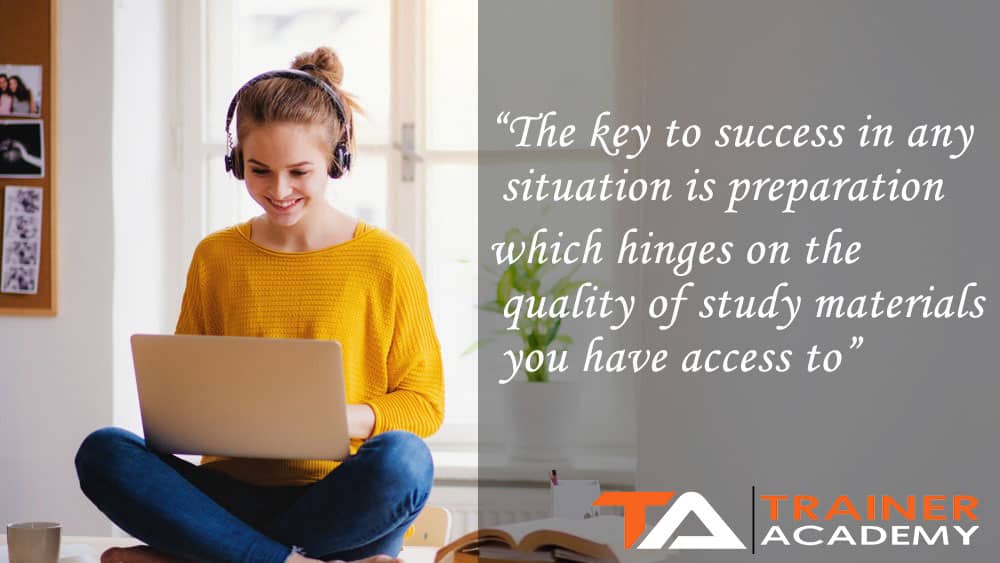 This could perhaps be a reason why the NASM branded Group Personal Trainer Specialization (GPTS) is a much leaner option than the AFAA Group Fitness Certification (GFC).
NASM may be aiming to push some of the AFAA certs ahead of their own versions just for some added traction, but of course, this is just our speculation.
Needless to say, both AFAA and ACE have great study materials.
On the opposite end of this meter, you have ACSM coming in with nothing more than the exam registration.
Now, of course, you can still purchase some basic study material in addition to purchasing the exam, but as we said, we're going to score based on what you get with a standard purchase.
In any case, the options available from ACSM are pretty bare-bones, even if you purchase separately and go down that route.
ISSA and NASM do a good job of giving you exactly what you need right out the box, but it doesn't provide the depth of choice and variety you'd get from the ACE group cert or AFAA.
Trainer Academy is adequately prepared with premium study materials that you can easily study, understand, assimilate, and retain within a limited time.
You can choose to make use of these MVP packages to have a 99% pass rate inclusive of our money-back guarantee offer.
Kindly make use of the links below to access them.
Using any of these packages gives you access to our time-tested study techniques such as spaced repetition flashcards, mnemonics, practice exams, etc. which are meant to help you study with ease.




The quality of the study packages is one thing, but how much they cost will give a better view of their value.
This will also determine what you can afford realistically and may factor into your final decision.
The group fitness certs in this article have quite a wide distribution in terms of pricing, with many factors coming into play.
Let's have a look at the pricing structure.
| Certification | Cost (cheapest option) |
| --- | --- |
| ACE Group Fitness Certification | $499 |
| ACSM Certified Group Exercise Instructor | $239 (with membership) |
| AFAA Group Fitness Instructor | $399 |
| ISSA Certified Group Exercise Instructor | $799 |
| NASM Group Personal Training Specialization | $499 |
From this, we can see that the ACSM, or the American College of Sports Medicine, their certification program is the cheapest option. Rightfully so, considering you get very little with the initial purchase.
ACSM also presents the option of purchasing a membership, which reduces the price from $299 to $239.
So what exactly is the membership?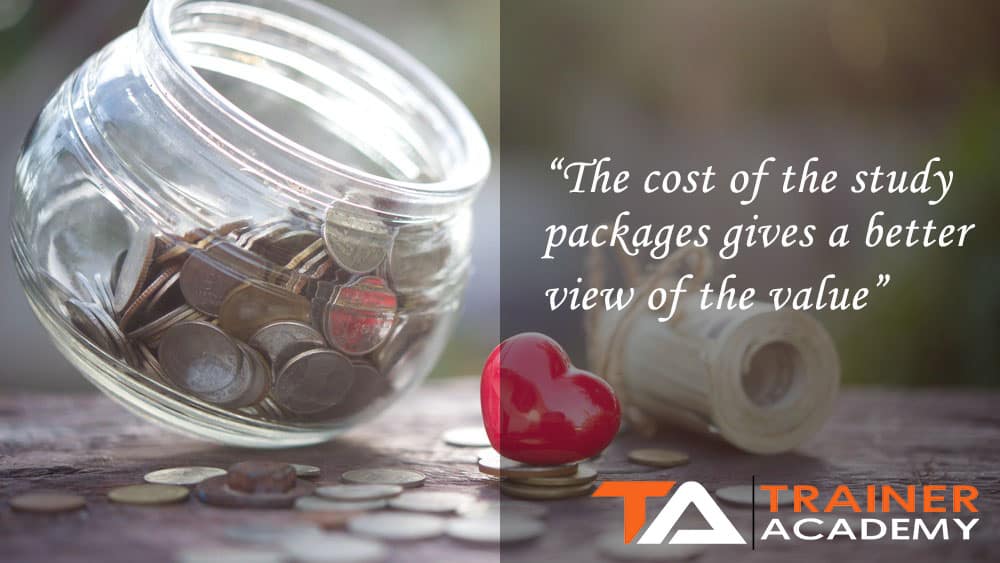 It's basically an annual fee that grants you access to some premium content, resources, and networks, including student support, career acceleration, and CEU opportunities.
It also gives you a discount on any and all ACSM purchases made subsequent to gaining membership.
From our own inspection, membership with ACSM is certainly worth it, especially with the discounts and resources in mind. The basic membership (Student) costs a mere $10 per year!
Next up from cheapest to priciest, we have AFAA Group Fitness Instructor. This certification is what we would rate as the best value for money.
It is very well priced and comes with a decent study package, even with the cheapest option.
AFAA is run by NASM, so you can rest assured you'll have access to the best support and administration at a very agreeable price point.
Next, we have our perennial twin titans, ACE, and NASM. These two institutions often have evenly matched stats across the board, and the cost of their group instructor certifications is no different.
Both NASM and ACE come in with a price point of $499; however, we would say that ACE has a better deal simply based on the amount of study material options presented.
Not to be outdone, NASM has its own bargaining chip in the form of a lifetime certification.
That's right; the NASM Group Personal Training Specialization does not expire, nor will it require renewal of any sort.
Last on the list, and the most expensive by far is ISSA Certified Group Exercise Instructor.
With a whopping price point of $799, this cert costs as much like most standard certifications on their roster.
ISSA is a great certifying agency, certainly a top 5 institution, but 800 bucks is a bit pricey for a group fitness course, even with all the bells and whistles.
One important thing to consider when weighing out your options in terms of cost is the fact that most certifying agencies often slash prices periodically for a limited time.
These limited-time offers happen quite often to the point where you'll hardly have to deal with the standard price.
So while we have managed to provide you with a fair account of how much these certs cost, you're very likely able to score a decent discount.
To benefit from these offers and discounts, a quick click on the links below will give you access to them.
Exclusive TA Offers



Most Popular Cert

Great Option

Best Cert for you?

Good Option

Good Option

Good Option

Each certification in this article presents its own set of unique challenges. Because of this, it is important to gauge how much time you will need to complete your fitness instructor training and pass the exam. So how long does it take to become a fitness trainer or class instructor?
How much time you will need also hinges on how much time you're allowed, and in the case of these group fitness certs, that comes in the form of an enrollment period.
Let's look at each cert's enrollment period, and from there, figure out how much time you should take within that window to adequately prepare.
| Certification | Enrollment Period |
| --- | --- |
| ACE Group Fitness Certification | 6 months |
| ACSM Certified Group Exercise Instructor | 3, 6, 12, or 24 months |
| AFAA Group Fitness Instructor | 6 months |
| ISSA Certified Group Exercise Instructor | 6 months |
| NASM Group Personal Training Specialization | 6 months |
From the data, we can immediately see that ACSM has the most flexible allowance when it comes to the enrollment period.
You can enroll from 3 months up to two years, allowing you to truly learn at your own pace.
The rest of the certifications give you 6 months in which to prepare and write the final test.
ISSA provides a nifty guided study plan. This plan allows you to effectively break down your study time into time-managed segments that are easy to follow through a ten-week guided schedule.
NASM students take 10-12 weeks on average from enrollment to test readiness while AFAA students range between 6-8 weeks of preparation.
Here at Trainer Academy, we actually provide study blueprints that help you manage your time effectively.
We understand that no individual situation is the same. Each person has their own unique commitments and time constraints.
You may have a full-time job, other academic obligations, or social/family commitments.
There's also the possibility that life just happens. You may fall ill or have to deal with a tragedy. Maybe the entire world falls apart, who knows?
But with our Study Blueprints, you can set and modify your approach to time management from a drawn-out, relaxed approach to a crunch time cram situation. It's all up to you and your circumstances.
Click here to find these study materials.
Exam Layout and Passing Grade
The next stop in our grand exploration of group fitness certification is the layout of the exams.
This is one of those categories where you can start to draw clear separations between the certs and start determining which one is best for you.
It's also a great metric by which you can figure out where to focus your exam prep energy.
Let's look at the stats real quick.
| Certification | Number of Questions | Passing Grade |
| --- | --- | --- |
| ACE Group Fitness Certification | 150 | 62.5% |
| ACSM Certified Group Exercise Instructor | 150 | 65% |
| AFAA Group Fitness Instructor | 120 | 70% |
| ISSA Certified Group Exercise Instructor | 160 | 75% |
| NASM Group Personal Training Specialization | 120 | 70% |
From this, we can tell that most of the exams for fitness professionals range between 120 to 160 questions, all multiple choice.
It's important to remember that when it comes to total exam questions, you will get a number of unscored questions that go with the scored questions.
The scored questions count towards your final grade, while the unscored questions are not counted.
That's because these questions are simply there to assess their viability for future testing. You're basically a guinea pig for future exam questions in that regard.
The tricky thing with unscored questions is that you'll never really know which ones they are, so the best advice is to just go through the whole paper and answer all questions.
As for passing grades, we see quite a range of scores from 62.5% with ACE and NSCA, all the way up to 75% with ISSA.
One important caveat regarding this ACE fitness certification is the fact that the final test score is actually based on points and not a percentage.
Ease of testing is something to consider when we look at how to become a fitness instructor.
The percentage we've provided is calculated based on the required amount of points vs. the total available.
This way, we can maintain consistency with the percentage-based data from the other strength training certifications.
ISSA has the highest required passing grade of 75%.
You would easily assume that makes it the hardest of all the group fitness certs on this list, yeah? Well, think again.
ISSA certifications consistently rank as the easiest to pass in terms of pass rates.
The way the ISSA exam is administered (open book/self-paced) allows little room for failure, but at the same time, this exam format still manages to produce top-notch trainers.
Once you've passed your exam, it means you're officially certified; however, your certification won't last forever.
To ensure you have covered all the bases before going for your final exams, we recommend you make use of the free practice test available on Trainer Academy to assess your level of preparedness after using the free study guides also. In addition to the group exercise cert we have materials for other tests like the NSCA CSCS exam, including a CSCS study book and a practice CSCS test.
Continuing Education Requirements
Once you've become a certified group fitness instructor, the clock is ticking between the time of your certification and the expiration date by which you will need to recertify.
Recertification is necessary in order to keep your skills sharp as a trainer, as well as to get you up to speed with any developments in knowledge or research, or trends that may have arisen from the time you initially gained your cert.
The group fitness certifications in this article require recertification, but in order to do that, you will need to fulfill certain requirements.
One of the major requirements in this regard is the fulfillment of continuing education.
This comes in the form of continuing education units or CEUs for short.
These time-based credits are earned through participation in educational activities from your cert agency's approved CEU providers.
Let's see how each certification handles the CEU requirements to give you an idea of what it will take to recertify.
| Certification | Required CEUs | Certification Period | Recertification Fee |
| --- | --- | --- | --- |
| ACE Group Fitness Certification | 20 hours | 2 years | $129 |
| ACSM Certified Group Exercise Instructor | 45 hours | 3 years | $45 |
| AFAA Group Fitness Instructor | 15 hours | 2 years | $99 or $399 (lifetime) |
| ISSA Certified Group Exercise Instructor | 20 hours | 2 years | FREE |
| NASM Group Personal Training Specialization | NONE | NONE | NONE |
Right away, we can see that ACSM has the heftiest CEU requirements, demanding 45 hours of continued education. At the same time, ACSM also has the widest certification window of all the limited certs.
It also has the cheapest recertification fee out of the ones that require payment.
That brings us to the outlier that is NASM. Since the NASM GPTS is a CEU course itself, it has no recertification requirements and is a lifetime certification. That means all you'll pay for is the initial registration.
ISSA is pretty standard in that it has a two-year validity period and requires 20 hours worth of CEUs, but the bonus here is that there is no recertification fee to worry about.
Of all the certifications with CEU requirements, AFAA is the most lenient, only asking for 15 hours of continuing education before the two-year expiration period.
Just remember to check each individual certifying agency's preferred and approved CEU providers, as stepping outside this range can make recertifying a little more complicated than necessary.
Popularity and Recognition
While this isn't exactly a popularity contest, the notoriety and reputability of cert will definitely influence how useful it is in your career as a group fitness instructor.
Right away, we can point out that as certifying agencies, ACE and NASM definitely hold the top spot, with ISSA coming behind in third.
ACSM is recognized in very high regard within the inner circle, so to speak. That's because while it may not pluck the same mainstream strings as NASM or ACE, it is recognized as a legacy institution.
ACSM has been around longer than most other certifying academies and has such a strong heritage as an academic research hub that is, in fact, supplies a lot of the knowledge and data used to craft the curriculum of the other certs you see here.
The AFAA fitness certification sits on the lower end of the totem pole in terms of recognition and popularity.
That's not to say it's unpopular by any means. It's just that this AFAA certification is not an NCCA accredited cert. Along with that, it is a subsidiary of NASM, the most popular certifying agency.
So nabbing an AFAA Group Fitness Certification is good enough, although it may not be your best in terms of industry recognition.
Exclusive TA Offers



Most Popular Cert

Great Option

Best Cert for you?

Good Option

Good Option

Good Option

Average Income for Group Fitness Instructors
Your earning potential in the training business is a top priority.
It's your job and business at the end of the day, so it's important to understand what your income could or should look like.
Group fitness, and in particular, small group training or boot camps, can be a lucrative venture.
That's because the format of training groups of people, as opposed to individuals, allows you to earn more while charging less.
Each individual client pays less for your services as a tradeoff to the lack of personalized instruction.
But with adequate numbers, you'll essentially be making more per session than you would with private clients.
What's more, because there's no personalization attached to group fitness, less work is required with regards to assessment and programming.
Basically, you get a higher return overall when time and labor are factored in.
In the US, the average annual income for a Group Fitness Instructor is approximately $41,901/year, with some netting as high as $74k per year.
Factors that influence fitness trainer salary include:
Location
Years of experience
Education reputation (industry acceptance)
Educational relevance
Educational level (certification, diploma, college degree, etc.…)
Trainers with different fitness certification types such as corrective exercise, wellness coaching, or weight management, tend to earn more, while trainers with a combination of qualifications, including relevant college degrees (i.e. bachelor's degree in exercise science), are often in the top income bracket.
Hourly figures for a Group Fitness Trainer sit at $20.23.
This is lower than the average for one-on-one trainers who earn around $24/hour.
As we indicated, group fitness sessions tend to be cheaper per head than one-on-one sessions, resulting in a lower hourly average.
There are different ways to make money in fitness. To increase earning potential a lot of personal trainers are learning how to do virtual personal training online. This is just as possible with group fitness classes across disciplines. So whether you become a cyclist instructor, certified yoga instructor, or just do basic fitness classes you can teach people across the globe.
Next, we want to take a dive into each cert and look at the advantages and disadvantages each brings to the table.
This will help you decide on the best option when weighing up benefits and drawbacks against your own goals and circumstances.
Certification
Pros
Cons
ACE Group Fitness Certification
-Reputable and widely accepted by the industry
-Robust suite of study materials
-Reasonably priced with frequent promotions
-Limited scope when it comes to exercise methodology
-The exam is on the difficult end of the scale
ACSM Certified Group Exercise Instructor
-Deep educational scope
-Great membership system with many useful benefits and resources
-Very reputable within the industry
-The cheapest option
-Initial purchase excludes study materials
-Very bare bones study material offering
AFAA Group Fitness Instructor
-Very affordable
-Widest variety of study materials
-Lowers CEU requirements for recertification
-The least reputable of the 5 (although still NCCA accredited)
ISSA Certified Group Exercise Instructor
-Best distance-based learning
-Simple but effective exam prep and study materials
-Most lenient exam administration 
-The most expensive option
-The exam is often considered "too easy"
NASM Group Personal Training Specialization
-The most reputable certifying agency
-No recertification
Requirements affordable
-Study materials lack depth and variety
So what is the best certification for Group Fitness Instructors to get?
Having gone into the various certs and their pros and cons, we feel it's fair to give a bit of an insider opinion.
Our Insight and experience with each of these certifications will help you arrive at a more informed decision, so let's take a look:
| Best For: | Certifications |
| --- | --- |
| Deep evidence-based training methodologies and research | ACSM NASM |
| Best for business and entrepreneurship in fitness | ISSA AFAA |
| Best for general population training | ACE ISSA |
| Best companion to an existing PT cert | NASM AFAA |
| Best for nutritional support in group fitness | ISSA |
| Best for group training for athletes (sports teams) | ACSM NASM |
| Best for beginners | ISSA AFAA |
| Best for established professionals | NASM ACE ISSA |
| Best for CEUs | ACSM NASM |
| Best for International Certification | ISSA |
| Most Recognised | NASM ACE |
In the end, it is up to you to decide what is the best Group Fitness Instructor certification.
Frequently Asked Questions (FAQs)
We are aware that it could be a tough call to choose which group fitness certification is the best one.
That's why we've gathered all of the best, most reputable group fitness certification programs overall.
Each certification program is NCCA-accredited, which is a gold standard of accreditation in the fitness industry, except for ISSA.
However, you can purchase an NCCA-accredited ISSA-CPT exam. This is recommended.
Just be sure that the program you choose is the best one for you!
We wish you nothing but the best on your quest to become a certified Group Fitness Instructor!