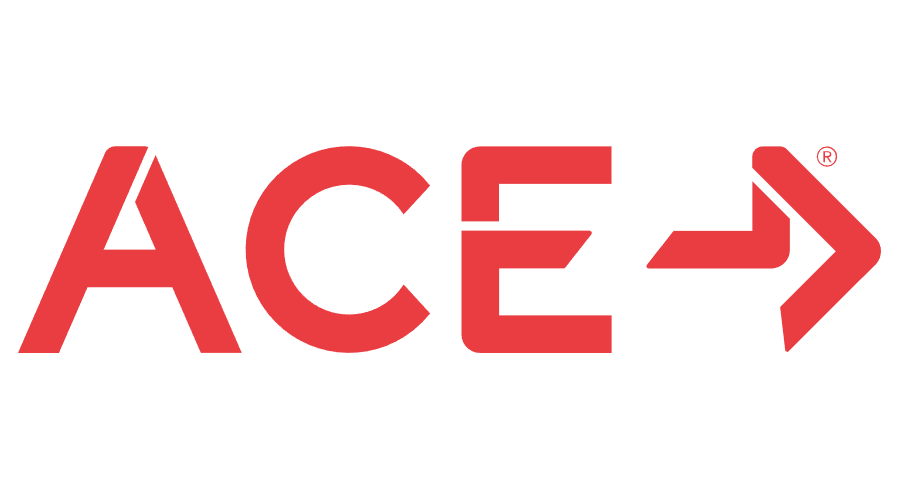 Welcome to the complete Trainer Academy ACE CPT Practice Exam.
The ACE practice exam is split into four domains containing 10 questions each.
Before you begin, be sure to download my 16-step ACE-CPT exam preparation checklist to ensure that you pass your ACE final exam.
We also recommend you check out the premium ACE-CPT MVP study materials here. These reduce your study time by half and give an exam pass guarantee.
Let's dive into this free ACE practice test now.
ACE Exam Domain Breakdown
The following breaks down each domain of the ACE exam. Our ACE Practice Test includes questions across every domain on the exam. The answers always come with an explanation on the correct answer as well as a final breakdown of your performance on each domain.
Always check your answer on each assessment category to be sure you have a comprehensive understanding of every section of the exam. This is vital for any mock tests or ACE practice tests you take. The way a practical test works is ultimately about whether you can apply what you learn in the real world.
One of the best tricks to passing the exam as easily as possible is studying based on your weakest areas and doing a basic review of sections you already know better. Knowing how you are doing in each domain is the best way to focus your studies effectively.
Domain 1 Breakdown
This domain will represent 23% of the exam or around 35 total questions.
These ACE personal trainer practice test questions cover the obtainment of lifestyle, health, exercise, and medical/healthcare information from your clients in order to determine the risk they may have when participating in exercise programs.
The ACE personal trainer practice exam will also go over the ability to assess the readiness of clients to change their behaviors and evaluate their attitude to exercise in order to build rapport and establish their goals.
There will also be significant questions on the movement assessments and the observations used for making the right exercise program in order to enhance function, health, fitness, and performance.
The last major thing to know in this domain of ACE personal training exam practice is the baseline physiological assessments and nutrition information, including calories in macronutrients, daily needs, and other factors.
Domain 2 Breakdown
This domain of ACE practice exam questions represents 31% of the whole exam and around 46 questions in total.
It is generally the largest portion of the ACE test.
This domain will test your ability to establish the right health, performance, fitness, and functional goals that are all based on your assessments and data gathered so that your exercise programs can be specific to the client.
Here you will also be tested on the ability to apply the right principles, strategy, and guidelines to exercise so that the clients may improve their muscular endurance, strength, power, cardiorespiratory fitness, and flexibility according to their height, body mass, symptoms, family history, etc.
You will learn the ins and outs of developing a strength training routine for various body parts such as legs, arms, and others, which is the father of all fitness programming. This is also the knowledge you can apply to group fitness classes and moderating intensity through RPE.
It is important to have a firm understanding of the equipment and how to integrate the equipment support into your programming for the improvement of function, fitness, health, and performance.
Just like skills such as math, reading, writing, language, geography, arts, and civics are things you need for general education, you need the fundamentals of exercise science to succeed in the fitness industry. You'll need more than an article or two if you want to learn the material, and ACE certainly delivers.
Domain 3 Breakdown
This domain of ACE-CPT exam practice represents 26% of the whole test and around 39 questions in total.
This domain will go over the knowledge of promotion for adherence to exercise through the use of education, motivation, and modification.
You will learn strategies for interviews with new clients, which is one of the most important times in the sales cycle and behavioral change process. In fact, of all the things you can learn to place yourself in the elite tier of personal trainers, sales is certainly near the top of the list.
This part of the ACE online practice exam will test you on how well you recognize and respond to the problems in adherence to exercise by taking notice of any barriers and implications or providing options to find a solution for the barriers found.
You will also need to know how to evaluate the progress of your clients with the use of observations, data, and client feedback in order to modify the programs. Thus, the client relationship is important.
Domain 4 Breakdown
This portion of the ACE certification practice exam represents the smallest percentage at 20%.
There will be about 30 questions in total here.
Here, the ACE certification exam practice questions test your abilities in applying risk management strategies while following the many guidelines, standards, laws, and regulations for protecting your client and yourself.
After all, your client places their life in your hands in many ways when they begin training with you in many ways, which is something we must acknowledge when it comes to safety and liability.
It is important to know how to secure the client's general information, communicate with the client, and progress the client while following through with confidentiality and liability.
You should have knowledge of preventing injuries and finding the possible hazards in training. From San Diego to New York, you'll need this knowledge to succeed as a trainer.
ACE-CPT Practice Exam FAQs
How can I register for the ACE Exam?
All candidates should register for the computer-based online testing through the website or by phone. Prior to registration, you must have proof of a current CPR and AED certification that is valid at least through your testing period but will need to be redone in order to become a trainer.
What are the eligibility requirements for the CPT exam?
To take the ACE Personal Trainer exam, the individual must meet the qualifications of:
-At least 18 years old
-Must have a CPR and AED certificate
-Must present a current government-issued photo ID with signature 
-Must have completed high school 
What are the benefits that come with computer-based testing?
Computer-based testing is beneficial as there are more than 500 testing centers across the united states and Canada, so it is easy to find a location usually. This style of testing also allows for the test takers to receive their scores immediately upon completing the exam. 
When can I register for a computer-based exam?
Computer-based testing is beneficial as there are more than 500 testing centers across the united states and Canada, so it is easy to find a location usually.
What do I do if I need special accommodations?
People who require special accommodations will be generally accommodated. There are limitations that exist for third-party testing such as this, so it is important to contact examregistration@ACEfitness.org. You can find more contact information on their Instagram profile and LinkedIn as well.
What happens after my exam registration is done?
After you have had your time and date confirmed by the location, you should receive a notification via email and are then able to download the printable ticket for admission to testing. It is important that you ensure you have this admission ticket and your ID with a signature and a photo that matches the information you signed up with. You cannot enter the course without this.
What if I want to cancel my exam?
Cancellation should be made outside of 30 days from confirmed testing dates and this will allow you to receive a 50% refund on the exam fee. Once a voucher has been made for the exam, a refund is not possible. This also goes for rescheduled exams. Some exceptions to this policy for exams may be considered, but it is case by case like the rescheduling conflicts. You should again email the ace registration team at [email protected].
What other study resources do you suggest for the ACE exam?
Our paid guides at Trainer Academy are highly recommended for the ACE exam, but if you are looking for some more courses, you can't go wrong with PTPioneer. They have everything from flashcards to ace exam practice questions to help you with your course attempts.
How much does the ACE-CPT exam cost?
For computer-based testing for the United States and Canada-based trainers, the cost is 399 dollars for your first time taking the test. If you were to need to retake the test, the cost would be 199 dollars after the first attempt. When you go for a second certification, the cost is 199 dollars for testing. Rescheduling costs are going to be 149 dollars.
For more ACE studying, you can check the Trainer Academy free ACE study guide.
This page helps you prepare for the American Council on Exercise (ACE) personal trainer certification.
I'll cover test prep materials and ACE certification exam practice questions by looking in-depth at:
The time and exam requirements for this certification
The questioning styles used for the exam questions
ACE certification exam practice questions with ACE practice exam answers
Some helpful rationale for eliminating answers to multiple-choice questions
Exam difficulty and the training program offered by ACE
We assure you that this ACE exam practice test will assist you in learning more about the styles of questions within the personal trainer exam.
You can use them as practice quizzes to assess your competence on the ACE material or as a complete mock exam. You want to aim for a score of at least 90 percent on the practice tests to ensure you can guarantee yourself a 70 percent on the real exam.
The purpose of the practice exam is to prepare you for the real exam, so don't scrape by with a 70 percent on the practice and assume you will be ready. The stress of test day, unfamiliar environment, lack of notes, and other factors add an extra layer of difficulty.
For a practical sample ACE quiz, choose the randomized version and do not reference your notes. Practicing the questions without notes is by far the most realistic way to use the mock test.
Also, it partners well as a study companion for the ACE-CPT study guide, and the American Council on Exercise Personal Trainer Manual, 5th Edition.
Remember, the ACE-CPT material is accredited by the National Commission for Certifying Agencies (NCCA), and NCCA-accredited certifications are the most sought-after and highly respected by employers.
ACE is well-known for excellent behavior change skills in its CPT program as well as its ACE Health Coach certification.
From beginners to advanced clients alike, reaching fitness goals means using a variety of services including health and nutrition coaching to ensure you address all the key areas of change needed to reach a given fitness goal.
This means helping clients track food, among other practical areas. Becoming a certified specialist in these areas can go a long way toward helping you succeed as a trainer, whether you train clients in gyms with traditional weights or in a private pilates studio space, everyone can benefit from having extra knowledge and skills in their head, which is required to pass the specialist exam.
While you do not have to be orthopedic certified or an ABPTS orthopedic, the ACE specializations make a big impact.
If you want to consider other certification organizations high-quality, accredited personal trainer certifications:
Similar to ACE, you may find access to study materials from these certification providers, like the NASM study guide and the NASM practice test.
Keep in mind the ACE CPT exam has a current pass rate of 65%, so, it comes in as a tad more difficult than the personal training and group fitness instructor certifications from other companies such as the above.
This includes even the National Strength and Conditioning Association (NSCA) personal trainer certification and NSCA strength and conditioning (CSCS) certification.
In case you're curious, the NSCA CSCS is one of the top strength and conditioning certifications, so i will share the CSCS study guide and CSCS practice test with you.
With all these certifications to choose from, I've come up with the following comparison articles for your convenience:
To ensure that you make it into 65% of passes, you should use this ACE fitness exam review.
A lot of people find the ACE exam challenging and possibly overwhelming when they come in without exercise science experience.
So it is important for these ACE certification exam practice questions to exist.
This can be thought of as an ACE review in a way.
When going through this ACE personal trainer practice test, note that I split it into the four domains that you will be tested on, so you might see similarities within these domain questions.
If you want to become a personal trainer, then I recommend ACE because it is one of my top-rated personal trainer certifications available on video and audio.
One good thing about exam cheat sheets is that they reduce the overall time it takes to become a personal trainer.
Having access to the ACE certification exam practice questions also increases the chances of passing your final exam on the first attempt without repetitions, so it values your time.
Take full advantage of this free ACE practice exam, as well as any other related study materials and tips, and your personal development will thrive.
Personal training is one of the most popular and sought-after exercise science careers.
In case you want to become a nutrition coach, there are plenty of nutrition certifications, including the one from ACE, to choose from.
It's also worth sharing that diversifying your skills will increase your overall personal trainer salary.
The field of fitness and wellness and maximizing performance scores is always expanding, hence why the personal trainer job outlook is expected to continue to flourish.
And in today's world, I wouldn't be surprised if you want to become an online personal trainer.
If you put your mind to it, and you want to make money as a personal trainer, then there's no question you'll make it as a successful online trainer.
Overall, the ACE personal trainer is a top-notch fitness certification that will definitely prepare you for your new career as a personal trainer.
Happy training!