Hiya!
Here's yet another fun, informative Trainer Academy article on everything under the sun about the American Council on Exercise (ACE)) certified personal trainer (CPT) certification exam and answers to the most frequently asked related questions.
You'll learn:
ACE exam requirements
ACE-CPT exam level of difficulty
Exam content and costs
Exam prep, study guides, and FAQs
We promise that after reading this article, you'll be much more confident with your ACE personal training exam.
Check out our premium study materials if you want to guarantee that you pass the ACE CPT exam. It comes with an exam pass money-back guarantee with a 99% pass rate.
We'll only provide you with the proper tools to ACE your life! (Pun intended.)
Don't forget to download our 16-step ACE-CPT exam preparation checklist to ensure that you pass the test!
Exclusive TA Offers



Most Popular Cert

Great Option

Best Cert for you?

Good Option

Good Option

Good Option

We're "all about that ace, 'bout that ace…"
Okay, let's stop singing, and let's start talking!
The American Council on Exercise (ACE) is a non-profit organization that provides one of the best personal trainer programs in the fitness industry.
Like the National Academy of Sports Medicine (NASM) certified personal trainer (CPT) certification, the ACE fitness certification is very popular among exercise professionals of all sorts.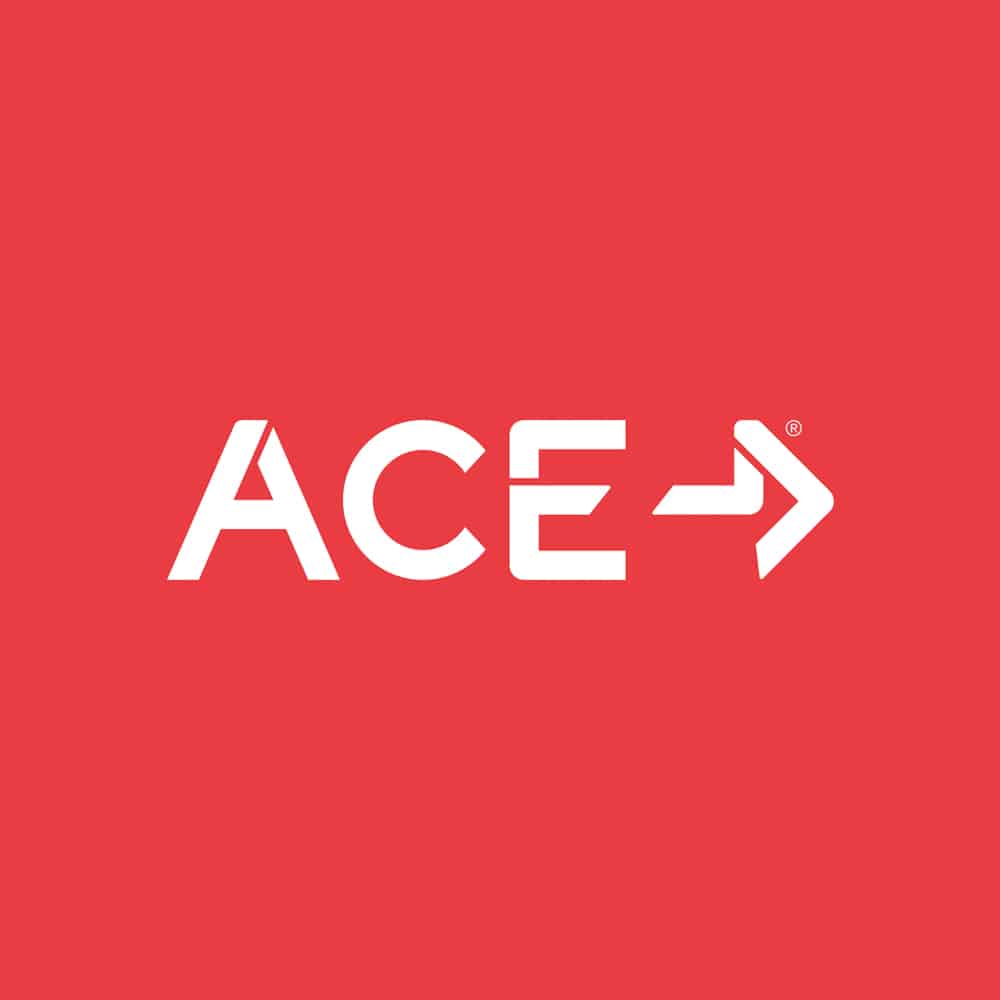 ACE certification is highly respected by employers and companies, too.
Moreover, the ACE personal trainer certification program is also accredited by the National Commission for Certifying Agencies (NCCA).
NCCA is the gold standard in the United States for assessing fitness professionals and allied health certification programs.
Furthermore, NCCA is the accrediting body of the Institute for Credentialing Excellence (ICE), and since 1977, it has been accrediting certifying programs based on the highest standards in professional fitness certification.
NCCA accredited certifications adhere to the current standards of practice in the industry.
So it is definitely important for your fitness certification to be NCCA-approved.
In 2003, ACE earned NCCA accreditation for all four of their core certifications:
ACE Personal Trainer Certification
ACE Group Fitness Certification
ACE Health Coach Certification
ACE Medical Exercise Specialist Certification
In fact, ACE is one of a few select certifying organizations in the entire fitness industry whose core certifications have all been NCCA-accredited.
This means that a passing score on your ACE CPT exam will give you a trusted credential for sure.
Having a trusted credential will open many doors for you to help people become more physically active and to gain the attention of sought-after employers!
This will make you a reputable, marketable personal trainer, who will most likely be hired or given more work opportunities.
The organization's Group Exercise cert is also one of the best options for anyone wanting to become a fitness instructor.
The ACE Personal Trainer Study Program provides the most current and highest quality education and study materials available to aspiring fitness professionals.
In the ACE-certified personal trainer program, you will learn the following:
All the latest evidence-based exercise science fundamentals
Exercise program design
Professional conduct
Client interviews
Nutrition and wellness topics
The principles of behavior change and change psychology
When you're just starting out, wondering, "how to become a personal trainer," it can seem daunting.
ACE offers a multimodal learning platform designed to fit your learning style and pace.
We know that everyone learns differently, be it audio, visual, memory, or all of the above!
So with interactive digital learning, an updated textbook, a hardcopy textbook, on-demand support, and real-world application, you will be more than prepared to get certified as an ACE CPT and launch your fitness career.
I know you're excited to get started, so let's move on!
Stop right there.
We know you really want to become an ACE certified personal trainer, but are you eligible?
Let's look.
Before enrolling in the ACE personal trainer certification exam, see if you meet the following criteria:
At least 18 years old
Hold an adult CPR (cardiopulmonary resuscitation) and AED (automated external defibrillator) certificate (online CPR/AED certification courses not accepted)
Have a current and valid government-issued photo ID with your signature (driver's license, passport, military ID accepted)
Completed high school (or the equivalent, GED)
Passion for inspiring people to live healthy, fit lifestyles, and acheive their overall wellness goals
These are all the requirements to sit for your ACE personal trainer certification exam.
You must fulfill all the above requirements to become eligible for your final exam and ACE personal trainer licensure.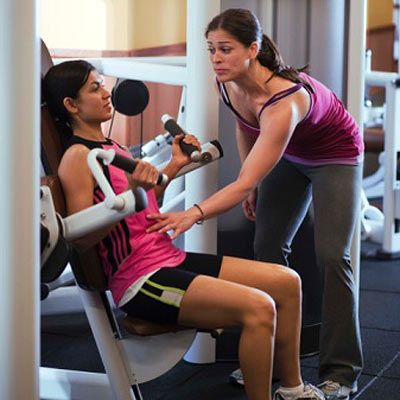 Here's a fun fact.
These very same requirements hold true for ACE group fitness certification eligibility, too.
And as far as education is concerned, although high school is definitely sufficient, having a college degree in a related field, such as exercise science or kinesiology will only be an addition to your repertoire!
You can never be out-knowledged.
Lastly, the personal trainer job description requires that you must have a strong passion for helping people achieve their health and fitness goals.
Clients want to work with personal trainers they feel they can trust and who demonstrate great competency in the field.
And, of course, clients want to feel comfortable with you, but at the same time, they want to know that you can (and will) push them to their greatest potential.
As personal trainers, we need to enforce the importance of physical activity as part of living a healthy lifestyle, but find ways to keep it safe, effective, and fun.
Movement is a huge part of a trainer's passion after all!
So encourage your clients to explore how they move their bodies, and have fun!
And as we all know, communication, leadership, and motivation skills are the top three essential skills you must have to thrive in this field.
Change psychology, too.
If we want to be most effective, we must be familiar with behavior change psychology so we can guide clients to change their behaviors and mindset to be in accordance with their health, fitness, and overall wellness goals.
Okay, you meet the requirements.
But how hard is it to become a certified ACE personal trainer?
To put your mind at ease, let's discuss the level of difficulty, pass rate, and what you could do.
Gosh, the ACE personal trainer test is so easy!
Said no one. Ever.
Honestly.
Whereas your final ACE certification exam is quite the challenge, it is certainly not as hectic and brain-wracking as the NSCA CSCS certification.
ACE Exam Passing Score
The ACE exam passing score is a scaled 500 of 800, which requires you to answer 90 questions correctly and corresponds to just over 70% to get a passing score.
So just because, on paper, it seems like you have a higher chance of passing, keep in mind that you are still at risk of failure if you do not properly prepare.
Keep in mind that a retest is always an option for you, but I'm sure you'll want to do the best you can and pass the ACE test your first time.
Overall, the ACE personal trainer test is one of the more difficult certification exams when compared to the ISSA CPT, Action, or ACSM, and falls right in line with the NASM CPT certification.
Though some trainers would argue when comparing NASM vs ACE, that ACE is more challenging.
But regardless of the level of exam difficulty, it is still important for you to take full advantage of your courses, textbook, and other books, any free ACE practice test, and more, to increase your chances of passing.
Keep in mind that you are granted 9 months from enrollment in your ACE personal training course until you take your final CPT exam.
Most students are ready to take their final exam after 3 months.
But that's most students.
Not yourself! So please do not rush.
If you want to achieve a passing ACE test score, you'll need to dedicate a significant amount of time to prepare.
For instance, it's definitely possible for you to block out specific times of your day to study, while still maintaining your lifestyle, daily activities, work, and whatever else comes your way.
If you really want to pass your final exam and become an ACE certified personal trainer, you will always dedicate ample time to study and not make excuses.
Don't talk about it. Just do it!
Because nothing works unless you do.
Okay, go study!
Wait…
What's actually on the ACE-certified personal trainer exam?
When broken down and described, the ACE-certified personal trainer exam is actually not that intimidating.
The ACE personal trainer exam is very comprehensive and does have a specific layout and questioning style.
But don't be scared.
Let's explore the ACE personal trainer exam content together, shall we?
Exclusive TA Offers



Most Popular Cert

Great Option

Best Cert for you?

Good Option

Good Option

Good Option

Keep in mind that official ACE personal trainer certification exams are administered at over 800 proctored testing centers in over 110 countries.
So this means that ACE has been certifying fitness professionals from all over the world, not only in the United States.
Note that each ACE fitness certification exam is comprised of 150 multiple-choice questions.
This exam contains just 30 more questions than the NASM personal trainer certification exam.
To pass your ACE test, you must earn a passing score of 500 points or greater.
(So if you get 499, you gotta retest, sorry!)
And, keep this in mind.
Not only the ACE personal trainer test, but all of the other ACE certification tests are competency-based assessments with 125 scored test questions and 25 experimental test questions that make up your entire PT exam.
You will have three full hours to complete your PT final exam, and those same three hours to complete each of the other ACE training programs, in case you're interested.
But on this page, we are only focused on the ACE personal trainer test.
You should be aware that your ACE-CPT exam is split into four easy-to-comprehend domains.
Each domain discusses specific, important topics in great detail.
While each domain is categorized, please note that there are definitely similarities within these domain questions, as the content often overlaps.
Here's a comprehensive breakdown of the ACE-CPT exam content outline and weight (in percentage) as it applies to your final:
| Weight in Exam | Section |
| --- | --- |
| 20% | Professional Conduct, Safety and Risk Management |
| 23% | Interviews and Assessments |
| 26% | Program Modification and Progression |
| 31% | Program Design and Implementation |
As you could see, the Program Design and Implementation domain make up the majority of your PT exam questions, followed by the Program Modification and Progression domain.
This makes sense because as personal trainers, we need to know how to design and implement safe and effective exercise programs, as each client is unique.
Moreover, trainers must master the ability to design fitness programs that are based on client assessments and any corresponding data gathered.
This way, the training program is more tailored to that specific client rather than a general population.
It is highly recommended to review this domain and know how to apply the proper exercise techniques.
This way, your clients may improve their core strength, balance, muscular strength, cardiorespiratory fitness, and flexibility.
It is also key to understand fitness equipment, and how to integrate equipment in an appropriate and effective way that improves the client's level of fitness.
Lastly, modifications for exercises are very important for clients who may be limited.
You'll come across all types of clients who may have permanent or acute injuries, may be pregnant, handicapped, or who have cognitive disabilities.
Also, clients who are overweight may not be able to perform certain types of movement.
As a fitness professional, please be familiar with exercise techniques and proper form.
This way, you can determine whether or not clients are ready or even able, to perform a given exercise, need to modify, or are ready to progress.
Next, the Interviews and Assessments domain will test your knowledge on how to communicate effectively with clients and understand and interpret client assessments and risk factors in relation to their health and fitness goals.
Before starting any exercise regimen, clients are encouraged to participate in a preparticipation screening to ensure a smooth, safe transition as they embark on their fitness journies.
The last domain, Professional Conduct, Safety and Risk Management, is important and will go more in-depth on your scope of practice as a personal trainer, safety issues, and legality of the fitness business.
It's a no-brainer that you'll want to know how to maintain utmost professionalism and protect yourself and your clients from any legal issues.
So basically, that's the gist of the ACE personal trainer certification exam, what's on it, and how everything is laid out.
Capiche?
Now you must be ready to schedule your exam.
Check ACE's exam scheduler on their website to view dates, times, and locations for your ACE certification exam.
Choose whatever works best for you.
And now that we've discussed the ACE exam layout, I'm sure you'll want to know how much it costs.
That's what we'll get into now.
Unlike ISSA CPT fitness certifications, which stick to just one study package, and the four study packages available with NASM, ACE offers 3 unique personal trainer certification study programs.
You can study right in the comfort of your own home, too.
Because this CPT program is offered 100% online, and the coursework may be accessed at your own pace, for your convenience.
Let's take look at ACE's 3 personal trainer study programs!
The Advantage is the most popular study program among ACE students.
But popular doesn't necessarily mean right for you!
With that said, let's break it down and see each of the ACE personal training certification program costs and what's included:
| ACE Basic | ACE Plus | ACE Advantage |
| --- | --- | --- |
| ACE University  | ACE University  | ACE University  |
| ACE Certification Exam | ACE Certification Exam | ACE Certification Exam |
| ACE Practice Test (1) | ACE Practice Test (2) | ACE Practice Test (3) |
| ACE Personal Trainer Textbook | ACE Personal Trainer Textbook | ACE Personal Trainer Textbook |
| ACE Personal Trainer Study Companion  | ACE Personal Trainer Study Companion  | ACE Personal Trainer Study Companion  |
| ACE Answers (Basic)  | ACE Answers (Plus)  | ACE Answers (Advantage)  |
| | Exercise Science 101  | Exercise Science 101  |
| | | Dedicated Advantage Team |
Overall, as a high-quality fitness trainer certification online, ACE provides students in each study program with the tools to succeed as a trainer!
Each generous ACE study program comes with practice exams and the corresponding correct answers.
The only difference is the number of personal training practice tests included.
Also, each program includes the 6th edition ACE Personal Trainer textbook, ACE study companion, and ACE answers.
Click on this link here to get updated information on the ACE CPT.
Exclusive TA Offers



Most Popular Cert

Great Option

Best Cert for you?

Good Option

Good Option

Good Option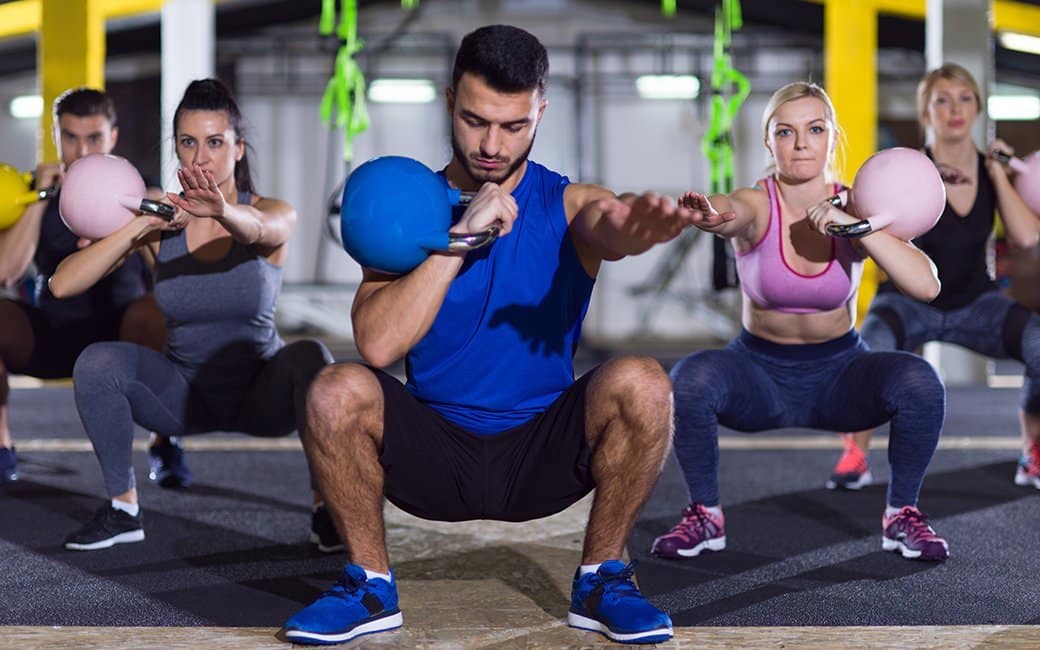 Then, Exercise Science 101 is a course only offered in the Plus and Advantage programs, and only the Advantage program has the advantage of fitness expert help, with its Dedicated Advantage Team.
In the end, it really doesn't matter which study program you choose, because there isn't one that guarantees a passing final ACE quiz.
Say what?
As long as you choose a program that best fits your needs, study, and review the ACE questions to the best of your ability to ensure that you'll likely pass your final.
Nothing works unless you do.
Your exam can't study for itself.
And no, I'm sure you've learned from middle school that putting books under your pillow at night is not proven to help you retain information!
Okay, so now that we got the ACE personal training certification costs out of the way, let's proceed with exam preparation and study guides.
We know that exam prep and study guides are proven to increase your chances of passing, and they will help you gain confidence in your test-taking skills.
Let's prepare to prepare!
Exam Prep and Study Guides
You should know that when it comes to preparing for your ACE certification exam, there is not just one way.
But multiple.
Be creative. The best personal trainers are!
First and foremost, you may study at your own pace with ACE University, get full study support with ACE Answers, and test your knowledge with ACE practice questions.
But everyone prefers to learn differently, so that's why ACE developed a multitude of learning options.
For instance, you can read the textbook, charts, data, graphics, check out ACE exercises and demonstrations, and even do related activities.
You can watch ACE lectures and exercise videos or listen to audiobooks.
Note that there are also self-service libraries and access to other interactive resources, such as live Q&A webinars and facilitated study groups, either live with a practice exam coach or online, such as in a Facebook group.
In your online ACE account study dashboard, you can check your progress and set reminders for yourself to stay on track.
Aristotle says, "We are what we repeatedly do."
This applies to life as a whole, but in this article, we mean constant exposure and ACE-CPT practice testing.
The more you give yourself the chance to apply your new skills and test your knowledge, the higher your chances of passing your ACE-CPT final exam.
Are you more of a study guide person?
If this is the case (and even if it isn't), Trainer Academy offers a free ACE personal trainer study guide.
The Trainer Academy ACE-CPT study guide was designed for those seeking more information on study materials, and for those who would like more specific details on the certification exam itself.
In this free ACE study guide, you'll learn questioning styles used for the exam questions.
We also have an ACE practice test, but try to only use the correct answers to check your knowledge when studying.
As it may be known to you, practice questions often mimic the questions on the official test.
So be on the lookout for topics such as human anatomy, the cardiorespiratory system, resistance training and developing muscular strength, and client assessment.
Up for a challenge?
Try to avoid "checking your knowledge" too often.
If you are taking the free practice quizzes or doing the study guide activities, try to notice how often you don't refer to the correct answers provided.
You only learn when you learn.
Finally, Trainer Academy will also teach you tips and tricks for eliminating answers in multiple-choice questions that seem correct even when wrong.
This can be an issue for most test-takers, as second-guessing is very common.
But we want to help you avoid that.
Curious about the Trainer Academy free ACE CPT study guide?
Check it out! Give it a try.
Also, you can take a step further and use the ACE MVP Study Package which is a product of years of experience on passing the ACE cert exam in your first attempt by the team at Trainer Academy.
You won't regret using it to study for the final exam.
How long does it take to become a certified personal trainer with ACE? This depends on your practice habits, but for most this take a few months of study before taking the test.
Most things, including this article on ACE exam information, come with pros and cons, likes and dislikes.
Well, without further ado, let's check 'em out!
What we liked:
All ACE programs are NCCA-accredited
3 personal trainer study programs
High-quality study materials
Material split into four domains on the exam makes studying easier
Easy-to-comprehend practice tests and many preparation options
What we didn't like:
Exam level of difficulty on the more difficult side of the spectrum
Retest fee is higher than most competing certified personal trainer programs, a whopping $249.00
Not as much content on business and nutrition
Overall we think ACE is a superb choice; however, the trainer certification isn't perfect.
As a personal trainer, you want to be able to help clients on as many levels as you can and nutrition is one of those. While prescribing a certain diet is outside the scope of the personal trainer job description, it would be nice if ACE dug into a little more detail here.
For these reasons we always recommend new trainers look at a nutritionist certification as well. We have a list of our top sports nutrition certifications you can use if you're more interested in performance as well or want to learn how to become a nutrition coach.
The other main concept missing from the ACE program is some of the business skills you may need to learn how to make money as a personal trainer.
For instance, if you want to learn how to start an online personal training business, you will have to look elsewhere for the information to do so.
Sadly, this is the case with most of the current CPT certs out there, so make sure to invest in continuing your education after you get certified.
Frequently Asked Questions (FAQs)
How hard is it to become an ACE-certified personal trainer?
According to the candidate handbook in 2016, 68% of candidates passed the ACE-CPT test. Similar to NASM, it's hard but definitely not impossible to pass your exam the first time if you study adequately.
Is ACE certification worth it?
Overall, the ACE personal training certification is a great start for beginners in the field since they provide the essential skills to train a diverse group of individuals. Although I do believe it is important to specialize when it comes to perfecting your craft, it is even more so important to try different things until you find what suits you best.
What are some other ways to prepare for my ACE personal trainer exam?
Besides reading the textbook, taking the practice test, and reviewing the study guides, you may also take personal notes, make flashcards, create mnemonic phrases, review the textbook by chapter and test yourself, repeated practice using different methods, have a friend or family member test you, or visit online resources. For more information, please check the website acefitness.org.
What if I need to cancel my ACE certification exam appointment?
You may cancel your ACE exam if you no longer plan to attend and/or do not intend to reschedule a new exam date. Kindly note that exams that were registered for using an exam voucher may be canceled, but you will not be eligible for a refund, and the voucher may not be used for a future exam or retake.
How long will it take to receive my official ACE personal trainer cert?
Congratulations! You passed your full ACE test! If you receive a passing score, you will immediately be able to print a Proof of Certification letter from their My ACE Account. But the official ACE-CPT certificate and card will be mailed to you, along with a welcome packet, within 4-6 weeks from your final exam date.
How long does the ACE personal trainer fitness cert last?
Similar to NASM certification, ACE personal training certifications are valid for 2 years and can be maintained through earning continuing education credits, or CEUs. This equates to 20 hours and a fee of $129.00. Need more information? Visit acefitness.org.
Does ACE provide continuing education credits (CEUs)?
ACE provides trainers with plenty of opportunities to earn CEUs. Examples include joining the ACE CEC Club, taking online personal trainer courses, specialist programs, ACE group training certification, ACE group exercise certification, ACE nutrition certification, attending live webinars, magazine ACE study tests, ACE eCredits, taking ACE approved courses, and attending ACE workshops and events. On your computer, visit the website, and click on the "Education" tab for more details on each! CEUs may be earned anytime!
Is the ACE personal trainer certification reputable in the fitness industry?
The ACE personal trainer certification is NCCA-accredited. NCCA is the most widely recognized accreditation in the fitness business, which means that ACE certification is accepted by more gyms and studios than non-accredited certifications. But mind you, ACE is not the only NCCA-accredited program, there are NASM, ACSM, NSCA, and more! So before deciding you want to be certified by ACE, check out these other programs. There are quite a few reputable certifications, but the best one is the one for you!
What is the number of enrollment in the ACE personal trainer certification program?
According to recent statistics, there is an average figure of 13,103 ACE-certified personal trainer test-takers per year. So ACE certification program enrollment is slightly popular but nowhere near as high as NASM certified personal trainer test-takers, which is roughly over 22 thousand!
How much can I earn as an ACE-certified personal trainer?
According to the most recent statistics, the annual average earnings for ACE-CPT certified personal trainers is $41,546.00, which is actually second only to NASM. This is most likely because it is a popular personal training certification, is NCCA-accredited, and is highly respected among employers. However, keep in mind that total income is up to you! If you want to make $100,000.00 or more per year with an ACE-CPT, it's definitely possible. Be creative, and maybe try not to put all of your income eggs in one basket.
We know that the ACE-certified personal trainer certification exam is super tough!
But this is why we are here to help guide you toward achieving a passing score, and ultimately, official ACE certification so that you could jumpstart your personal training career ad you can start earning the best personal trainer pay you can!
As shared earlier, there are three different study packages for you to choose from, Basic, Plus, and Advantage,
Please make sure you thoroughly review them all to see which one best fits your needs.
Note that if you have experience in the field, work in a related field, or have a related college degree, you may not need as much online support or review items as would someone without experience.
Compare and contrast the costs of each study package, too.
ACE certification is pretty pricey compared to some other leading fitness industry certification programs.
But oftentimes, the price is worth the pay, and this is definitely the case with ACE!
Can't beat its high-quality study materials, the multitude of study resources, CEU opportunities, and NCCA-accreditation.
The ACE personal trainer certification exam level of difficulty is pretty high up there when compared to other personal trainer certifications, such as ACSM, NSCA, and NASM.
But the beauty is that the ACE personal trainer certification exam is actually pretty straightforward in terms of structure and layout.
It covers everything in four distinct domains, all from the ACE 6th edition Personal Trainer textbook, lecture videos, practice tests, and online courses.
And, in case you were looking for more online ACE final exam study guide options, Trainer Academy gives you an edge on how to ace your ACE final exam with a comprehensive, in-depth, free online ACE-CPT study guide.
We wish you nothing but the best as you prepare to study for and pass your ACE personal trainer certification exam, and becoming the best trainer that you know you are meant to be!
If you choose to enroll for other certifications apart from ACE CPT, we have this Premium study packages to help reduce your study time drastically.
We also have comparisons between certifications like NASM vs ISSA, NASM vs NSCA, NASM vs ACSM, and ISSA vs ACE.
If you do go with NASM instead of ACE you're covered there as well. Besides the paid study packages we have free info to get you started, such as our NASM practice exam and NASM flashcards.
For those considering the NSCA CSCS exam, Trainer Academy is there to help with a CSCS study guide and CSCS practice test, which can make a big difference in your results on the daunting test.