If you are pursuing a career in sports nutrition, becoming a certified sports nutritionist is an excellent way to take the first step towards helping athletes and clients improve their performance and body composition.
When it comes to choosing the best sports nutrition certification, you have quite a few options to choose from.
But don't feel overwhelmed!
We've broken down the top sports nutrition certifications in 2023 along with the following criteria:
By the time you finish reading, you will be prepared to choose which sports nutrition course is right for you and be ready to take your first step towards becoming a certified sports nutritionist.
Let's dive in!




Exclusive TA Offers



Most Popular Cert

Great Option

Best Cert for you?

Good Option

Good Option

Good Option

Best Sports Nutrition Certifications in 2022
Best overall – Precision Nutrition
Best for continuing education – NASM Fitness Nutrition Specialist
Best low-cost certification – ACE Fitness Nutrition Specialist
Best for online coaching – NESTA Sports Nutrition Specialist
Best for professional coaching – NCSF Sport Nutrition Specialist
Our Top Picks
If you want to be able to give your clients the most comprehensive help in their health and fitness journeys, you'll need to know about nutrition and exercise.
Nutrition goes a long way, but the most sustainable way to get healthier involves the discipline to eat right and take care of your body through movement.
Also, as a young coach, being both a nutritionist and trainer will give you more freedom.
When you're a double-threat you'll be able to access more clients and increase your rates once they see how skilled you are.
With that in mind, we highly recommend you look at getting both a nutrition certification and a CPT.
While this may seem expensive there are a few organizations that have good deals at the moment.
ISSA has the lowest cost combo with their buy-one-get-one-free bundle which is only $828. Considering it's almost the same price as the CPT, and less than some of the options below, it's a no-brainer.
There is a NASM Nutrition and Fitness bundle which is reasonably priced as well, although check the website to see if it's still available.
Best Sports Nutrition Certifications
After you pass your personal training certification, you will want the best nutrition certification to boost you fitness coach skills. The following section breaks down the top sports nutrition certifications. For a quick summary, see the table below.
For our in-depth coverage, continue reading!
| Certification | Cost | Prerequisites | Duration | Difficulty |
| --- | --- | --- | --- | --- |
| Precision Nutrition | $999 | None | 1-5 months | Easy |
| NASM Certified Nutrition Coach | $449 | None | 1-3 months | Medium |
| ACE Fitness Nutrition Specialist | $299.50-$349.50 | Another NCCA Accredited Cert | 1-3 months | Medium |
| NCSF Sport Nutrition Specialist | $419-$479 | Another NCCA Accredited Cert | 1-4 months | Hard |
| NESTA Fitness Nutrition Coach | $297 | None | 1-4 months | Medium |
| AFPA Sports Nutrition Coach | $549-$749 | None | 2-6 months | Hard |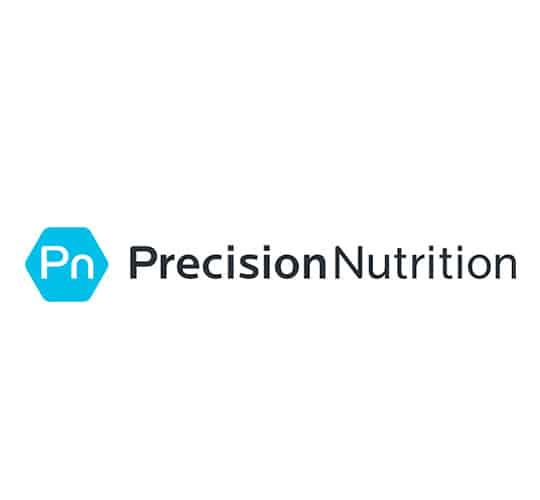 Precision Nutrition is hands down the top online nutrition certification in the fitness industry. If your goal is to be a sports nutritionist or become a nutrition coach online, the Precision Nutrition certification should be your top consideration.
Precision Nutrition is broken into level 1 and level 2. Level 1 is the primary certification we focused on in this review.
The Precision Nutrition company has partnered with a number of elite sports teams and organizations to provide nutritional coaching services and has also partnered with educational institutions to provide nutrition coaching classes for college students.
Despite its recognition in the fitness and sports industries, the Precision Nutrition certificate is not one of the NCCA accredited certifications. It's not accredited by DEAC, or any other accrediting institution, which is a bummer for certain continuing education purposes.
Nevertheless, Precision Nutrition is still the top certification in the game and is one of the few non-accredited certifications we feel deserve recognition as the best in the business.
Before diving in, it's worth mentioning that Precision Nutrition has teamed up with the International Sports Sciences Association (ISSA) to provide the ISSA nutrition certification. As such, the ISSA nutritionist and the Precision Nutrition certification are one and the same.
Also, note, that sometimes Precision Nutrition has a waiting list, but our students reported that signing up for the ISSA certification allowed them to bypass this.
If you are thinking of taking the ISSA CPT certification, look at our ISSA review, which covers all you need to know. We also have free Trainer Academy resources that include ISSA CPT exam info and a look at ISSA vs NASM for those on the fence between the two organizations.
Precision Nutrition Content
Is Precision Nutrition legit? In a word, YES! Precision Nutrition stands out as the best nutrition certification overall for several reasons.
The first is its experienced-based approach to the fundamentals of coaching clients and athletes towards reaching their nutrition-related goals.
While virtually every top nutrition certification uses science-backed information as the basis for their coaching, Precision Nutrition is the culmination of thousands of hours of PhD-level expert knowledge imbued into the training program.
Co-founder Dr. John Berardi has decades of experience coaching clients and athletes at multiple levels of the game, including elite performers, to achieve their full potential. Precision Nutrition is truly the culmination of this effort and experience.
The main thing that Precision Nutrition stands out for is the business skills and resources aspect of the certification.
While science is great, if you cannot meaningfully apply your knowledge to help your clients and athletes achieve meaningful change through nutrition and dietary intervention, then your knowledge is barely as good as the paper it's printed on.
The Precision Nutrition curriculum places a heavy emphasis on how to actually grow your nutrition coaching business, especially if you are looking into the online nutrition coaching side of the industry.
This also includes coaching and diet philosophies that address the practical difficulties of following the 'perfect diet,' and instead focus on positive changes that fit as smoothly as possible into your athletes' lifestyle.
A few additional practical skills covered in Precision Nutrition are the following:
Connecting with clients during virtual and in-person coaching sessions
Estimating portion sizes with hands
How to get clients to 'buy in' to your suggestions every time
Alongside the business coaching, Precision Nutrition gives students access to a number of virtual business tools for client acquisition, programming, and management.
These include various forms crucial to the day-to-day operations of your business, in addition to the portal that contains all the lessons, and videos.
The overall curriculum is contained in three printed textbooks as well as a printed workbook that are delivered to your mailing address upon signup.
The main digital software product in this domain is the Precision Nutrition ProCoach app, which allows you to track, coach, and manage both online and in-person nutrition clients.
You can access this software for a fee without getting Precision Nutrition certified, but if you take the course you get free 90-day access included in the program.
Overall, the app and digital resources are far more useful than the printed textbooks.
The presentation of the scientific material is dry and limited in the textbooks, making reading through them a dull and unrewarding experience, especially when it exceeds the minimum practical information needed for the purposes of coaching.
Luckily, the online portal gives you videos, so you are not just stuck learning from a textbook.
Precision Nutrition Cost and Difficulty
The cost of the Precision Nutrition certification is by far its biggest downside. At $999 for the full program, you will be shelling out quite a bit more than other sports nutrition certifications cost.
Is Precision Nutrition worth a thousand bucks?
Well, if you are comfortable spending that kind of money and intend to use nutrition coaching as a major revenue stream, then the investment may very well pay off.
On the other hand, if you are just looking for some baseline nutrition knowledge but do not plan to be a full or part-time nutrition coach, Precision Nutrition is too expensive to justify the cost.
Difficulty-wise, Precision Nutrition is insanely easy.
Each chapter has a 10 question open-book quiz that is straightforward and designed to be easy. Plus, you can do it at home (in fact, you have to do it at home as there is no in-person exam).
Pass all twenty chapters and boom… you're certified!
There is no final exam.
But… how long does it take to pass?
Each chapter takes anywhere from 2 to 4 hours depending on your study pace, so if you were to do 2 to 3 chapters per week, you should be certified within a few months.
Best Precision Nutrition Certification Careers
The Precision Nutrition certification is best suited for individuals currently in the fitness or health industries who plan to make sports nutrition coaching a big part of their business.
Even if you have no prior experience in the industry, Precision Nutrition will be useful if your goal is sports nutrition coaching. However, you will have to branch out your knowledge as well.
If you do not think that nutrition coaching will be a significant revenue source, then Precision Nutrition is not a good choice simply because of how expensive it is and that it may not give you CEUs towards another certification, since it is not accredited.
The main upside to this certification is the business coaching and growth resources, which are absolutely wasted if you do not actually plan to make a good nutritional coach salary.
Exclusive TA Offers



Most Popular Cert

Great Option

Best Cert for you?

Good Option

Good Option

Good Option

NASM Certified Nutrition Coach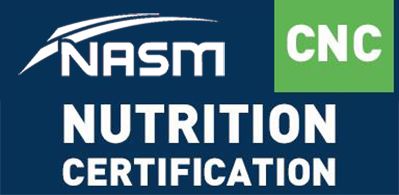 The National Academy of Sports Medicine Certified Nutrition Coach (NASM-CNC) is a premier sports nutrition certification designed for personal trainers, fitness professionals, and aspiring sports nutritionists. It is the main NASM nutrition certification offered through the organization.
Although NASM is known for its famed CPT personal trainer certification course, unlike many other NASM certifications the NASM-CNC does not require you to have a NASM CPT certificate before signing up.
However, if you are already a NASM certified personal trainer or are taking the steps to become a personal trainer, the NASM-CNC does give you continuing education credits and is an excellent booster to your CPT certification once you get it.
NASM CNC Content
Curriculum-wise, the NASM-CNC is broken into three categories:
Nutritional Science
Behavioral Change Strategies
Nutrition Coaching
Section 1 covers a range of topics any budding nutrition coach should be curious about including:
The role of food preference
Protein, carbohydrates, fats, alcohol, and micronutrients
Nutrient timing and supplementation
Overall, we felt that the NASM-CNC does an amazing job of covering the in-depth science of human nutrition. In our opinion, students who learn the bulk of this material will be more than prepared in terms of the scientific knowledge needed for nutritional coaching.
Section 2 covers the following key topics:
The psychology of weight control and behavioral change
Communication and coaching
Motivational interviewing
Although these topics are vital, we, unfortunately, do not feel NASM did a great job outlining these skills compared to some of the other certifications we looked at.
Section 3 focuses on the nitty-gritty practical skills of nutritional planning such as:
Reading food labels
Managing plateaus
Sorting through nutritional hot topics and controversies.
This coverage is sufficient overall but could include more practical integration of behavioral change strategies and general nutrition coaching into a combined skillset.
So what's our takeaway?
In a nutshell, NASM-CNC is "heavy on theory" and "light on practice."
Beyond just behavioral change, there is not a ton of guidance on how to start or grow your own coaching business.
Furthermore, beyond the coursework, there are not a ton of tools provided to help streamline your coaching business, unlike some of the other certifications we looked at.
It's still an excellent certification, but you will need to get real-world experience or otherwise bolster your knowledge of behavioral coaching and business development if you want to make nutritional coaching your main thing.
NASM CNC Cost and Difficulty
The NASM CNC is medium-priced, which the full package costing $449.
According to the NASM website, this price includes the following:
24 in-depth chapters
Over 40 lecture videos
200+ digital handouts and infographics
1 year to take the exam
Fully online
1.9 CEUs for most major fitness certifications
Given that the $449 includes virtually everything you need to pass the exam, this is not a bad deal.
Unlike some certification exams, there is no option to just take the exam for a reduced fee and you must purchase the full package.
Difficulty-wise, the exam was straightforward. There are no 'gotcha' questions and in general, the course material goes a bit deeper than the level of question you will find on the exam though.
You still must prepare carefully, however, because you do not want to be scrambling looking for answers once you begin your exam, which although is open book has a 90-minute time limit.
With a few dedicated hours a day, the exam is very passable with about 4 weeks of study time.
Best NASM CNC Careers
In terms of the best careers for your NASM CNC, the certification is most appropriate for coaching recreational athletes and general fitness clients for improving their performance in the gym or sport.
The NASM CNC does not cover much in the way of business skills, especially when you compare the ISSA Nutritionist vs NASM CNC.
If you are completely new to the fitness industry, you will need a more solid business skillset than what is provided in NASM CNC.
On the other hand, if you already run your own fitness coaching business or work at a gym and need CEUs, the NASM CNC would be a great way to branch into sports nutrition coaching given that you already have the baseline fitness business framework in place.
We also recommend that you check out our free NASM study guide and free NASM practice test here.
And, for those of you who want to take your studying to the next level, we suggest our premium NASM MVP study system which has a 99% pass rate and a money-back exam pass guarantee.
We also have a NASM vs ACE article that might be of interest to anyone deciding between NASM and ACE.
If you're looking for an added bonus to your nutrition cert, you may want to look at additional specializations.
Knowing more about corrective movements, strength work, or how to teach a group class can really open doors for you in the fitness industry.
Once you are see as a expert in a given field, people will want to work with you and even be willing to pay more for a trainer or nutritionist with higher level coaching skills.
Given that, NASM has a great multidisciplinary Elite Trainer Bundle that includes, 6 (yes, that's right, 6) different certifications.
If you end up selecting that option, go to the NASM website as soon as possible, because they only run this deal periodically.




ACE Fitness Nutrition Specialist

The American Council on Exercise (ACE) is another leading fitness certification organization. The ACE Fitness Nutrition Specialist is the ACE nutrition certification offering.
The ACE-FNS gives continuing education credits to most major fitness certifications and is intended for fitness professionals seeking a deeper understanding of nutrition and related behavioral change.
Note that the ACE-FNS requires you to hold either an ACE CPT or other accredited certification to actually call yourself an "ACE certified fitness nutrition specialist" after passing the certification exam.
However, you do not need to be certified ahead of time to take the course or the exam.
ACE FNS Content
The ACE-FNS certification covers the basics of healthy eating and food choice and behavior change.
The information is a combination of scientific facts about nutrition, practical strategies for picking healthy foods in the 'real world' (i.e. when browsing the supermarket), and the psychological skills needed to help your athletes actually make dietary changes.
Although the quality of the information provided is great, there is little guidance on integrating the nutrition coaching skillset into a profitable business.
In many ways, scientific knowledge, behavioral coaching skills, and business skills are three distinct sub-skills needed to be a successful nutrition coach.
The ACE-FNS does a phenomenal job of covering the first two skills, but you will need to address the business components separately.
A few notable aspects of the course are the cooking demonstrations provided to help your clients learn to meal prep, and the 'supermarket breakdowns' that teach you how to find the best foods from a health standpoint before you even buy them!
The main resource for delivering the information is the ACE FNS textbook and recorded video lessons.
Overall, the standout aspects of the ACE IFT are the following:
Practical skills for making food choices 'in real time' as well as meal prep skills
Behavioral coaching to help clients make desired change
Up-to-date scientific justifications for nutrition choices
Nutrition guidelines for athletes and general fitness clients alike
ACE FNS Cost and Difficulty
The ACE FNS is reasonably priced at $299.50 for the full course, which includes a digital textbook. If you want a hard copy, you can pay $349.50 for the course and have it shipped to your door.
In terms of sports nutrition certifications, the ACE FNS is a very affordable way to boost your nutritional knowledge, add another skill to your business, and knock out some CEUs for your primary fitness certification.
The ACE FNS includes the following:
Book/ebook
Podcast
Recorded video
Online quiz
CEUs varying depending on organization (for example, completion provides 1.9 NASM CEUs)
Difficulty wise the ACE FNS is designed for you to pass, but the final test does require you to have a complete understanding of the curriculum and you cannot expect to just skim the text and pass.
You should plan to spend at least three months studying the textbook and working through the video courses before passing the online test
Best ACE FNS Careers
In our opinion, the ACE Fitness Nutrition Specialist certification is best for already certified trainers who want to learn more about the nutrition side of fitness while knocking out some CECs.
The ACE FNS sports nutrition certification program is very affordable compared to other CEC options and does a good job of adding to the skillsets covered in most regular CPT certifications. It is an excellent way to add an additional specialization to your praction.
However, the ACE FNS lacks sufficient business skill coverage to be a standalone certification for sports nutrition.
If you are not already certified as an ACE personal trainer and working in the industry making that personal trainer pay, ACE FNS simply does not deliver enough to kickstart a career in sports nutrition.
So your personal trainer outlook is good when combined with nutrition, just get the nutrition course alone.
To help you get certified as an ACE trainer we have some support resources for you: a free ACE quiz, ACE guide and ACE CPT exam info.
NCSF Sport Nutrition Specialist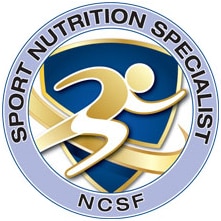 The National Council on Strength and Fitness is a newer certifying agency that is building a reputation for itself as a competitor against NASM and ACE, especially with its NCSF CPT (certified personal trainer certification).
The NCSF Sport Nutrition Specialist (NCSF SNS) is a certification that focuses primarily on sport and athletic performance.
While all the other certifications we looked at cover sports nutrition, the NCSF SNS curriculum has far less for general fitness nutrition and much more on performance nutrition.
Content Covered in the NCSF SNS
The NCSF builds its curriculum around the multiple different aspects of nutrition for sports performance.
The overall skills include:
Dietary analysis for making proper recommendations
Sorting nutritional facts from fiction
Teaching athletes to read food labels
Behavioral change for weight loss and muscle gain
Nutrition coaching for sport-specific performance
In general, we feel the standout component of the NCSF SCS is that the recommendations are geared towards athletes, who are often more motivated to make changes and also have more challenging nutritional requirements than general weight loss clients.
For example, this certification dives into the nitty-gritty of the various stages of competition preparation for fitness and bodybuilding, including the different ways you can manipulate nutrition to favor fat loss and retain muscle, or gain muscle without a ton of fat.
Of course, these skills transfer well to all athletes who need body composition changes.
Additionally, the performance nutrition is very detailed and actionable, allowing you to carefully plan your athletes' nutrition for all sports and seasons.
Finally, as a nutrition coach, you will constantly be bombarded with questions about the latest fad diets, and being equipped to debunk or at least have a nuanced discussion about these trends is a great aspect of the NCSF SNS curriculum.
As with many of the nutrition certifications, particularly those offered by mainstream personal training certification companies, the NCSF SNS does not do a good coverage of the separate business skills needed to grow a nutrition coaching business.
NCSF SNS Cost and Difficulty
The NCSF Sports Nutrition Specialist certification is mid-tier priced at $419, $449, and $479 depending on how many resources you need.
The only difference between the three price points is that the $449 includes a practice exam and the $479 includes a hardcover version of the textbook in addition to the practice exam.
However, even the $419 option has all the resources to pass the exam including:
Sport Nutrition textbook digital version
Instructional videos
Lesson notes
Q and A
Review quizzes
Instructor support
One year NCSF membership
8 NCSF CEUs
Exam fee
In terms of sports nutrition certification exams, the NCSF is reasonably difficult. Although there is no published pass rate, you can expect to spend at least 3 months on the coursework to ensure preparation which is more in line with how long to become a personal trainer takes.
Best NCSF SNS Careers
Given that the NCSF SNS focuses exceptionally on sports nutrition but less on general fitness nutrition or business, the NCSF SNS is best suited for certified trainers who already work with or have access to athletes in need of nutrition coaching.
If your goal is recreational sports nutrition or you plan to grow a nutrition coaching business without any prior experience or leverage, the NCSF may not be the best choice.
NESTA Fitness Nutrition Coach

The National Exercise and Sports Trainers (NESTA) association is a very new certifying agency in the fitness space but is NCCA accredited.
The NESTA Sports Nutrition Specialist certification focuses on nutritional coaching for sports performance.
Additionally, unlike most of the accredited sport nutrition certifications we cover, NESTA has solid coverage of the business side of nutrition coaching (recall that Precision Nutrition is not accredited!).
This, if anything, makes NESTA SNS stand apart from the other common sport nutrition certifications if your goal is to build a sports nutrition business from scratch.
Content Covered in the NESTA SNS
The NESTA SNS covers the same concepts as most other sport nutrition certifications such as the following:
Assigning macronutrient intake guidelines
General healthy eating choices
Hydration guidelines for performance
The role of supplementation in sports performance
Sport-specific guidelines for all information covered
Aside from the business content, some additional aspects covered in the NESTA SNS that stand out include nutritional considerations for altitude and other extreme environments as well as the role of antioxidants and other key micronutrient requirements for different sports.
Business-wise, NESTA provides skills and resources for adding sports nutrition to your list of services as a fitness professional.
In our opinion, the business side of NESTA is its best asset and rivals Precision Nutrition in terms of what you learn to grow your business.
NESTA has a range of skills such as setting up email lists, building business systems, and other important marketing knowledge available to their students who purchase their certifications.
While these skills are not unique to the fitness industry, nor are they exclusive to the SNS certification, the lessons are included with the NESTA SNS, making this an absolute standout fitness certification for online nutrition coaching.
NESTA SNS Cost and Difficulty
The NESTA SNS is pretty affordable at $347 for the full package, which includes the following:
Online training portal self study materials (lifetime access)
Exam fee
CEUs (number varies based on organization, for example, passing this course provides 1.0 NASM CEUs)
In terms of difficulty, the NESTA SNS is average and compares to the NASM, ACE, and NCSF sport nutrition certifications.
Expect to spend a few months studying to get through all the material.
Note that the exam is online and unproctored.
Best NESTA SNS Careers
The NESTA SNS is hands down the best sports nutrition certification for combining both CEUs and business skills at a very affordable price.
If you are a trainer looking to knock out CEUs and learn how to start an online personal training business that focuses primarily on nutrition for athletic performance, the NESTA SNS should be a top choice.
AFPA Sports Nutrition Certification

Are you looking to become a Board Certified Nutritionist?
The American Fitness Professionals and Associates (AFPA) is a top fitness certification company that provides an excellent Sports Nutrition Certification (SNC).
All AFPA nutrition program curriculum fully meets the American Association of Drugless Practitioners as well as the American Naturopathic Medical Accreditation Board educational requirements.
This means that graduates of the AFPA SNC program can apply to be board-certified under either organization. In some cases this allows you to use the title "nutritionist" when the term is regulated – note that the title 'nutritionist' has no background requirement or legal meaning in many areas.
If you are looking for accredited holistic nutrition programs, the AFPA is a great place to start, especially if you're leaning towards health coach training.
Many of the AFPA offerings focus on holistic nutrition, covering more topics pertaining to improving health across all metrics. The AFPA sports nutrition certification is not only a holistic nutrition certification, however. It relies on the latest nutrition science to give you expertise on maximizing performance and general health through sound nutrition.
Between their different fitness nutrition certification offerings, if you want to get a holistic nutrition certification online, the AFPA should be at the top of your list.
Content Covered in the AFPA SNC
The AFPA sports nutrition certification has one of the better curriculums in terms of nutritional science and strategizing your nutrition plans for different goals.
However, we felt that the AFPA lacked as much attention to both the behavioral change aspect of coaching as well as the business side of being a sports nutrition specialist.
There is a brief section discussing jobs in sports nutrition as well as some advice for overcoming food and weight obsessions.
Nevertheless, these topics are covered in much deeper depth in the NASM CNC and Precision Nutrition certifications.
On the positive side, AFPA integrates nutritional concepts that are not discussed in other certifications, such as general nutrition strategies for boosting energy, reducing stress, and enhancing workouts.
Additional topics include:
Dietary patterns to maximize performance and prevent disease
Advancements in ergogenic aids
Deciphering current food, diet, and supplement options
Nutrition for special populations
The gastrointestinal tract
Overall, the AFPA SNC is heavy on the nuts and bolts of nutrition with less emphasis on business and behavioral change.
The pure nutrition component of the exam covers more useful information than the same topics covered in other certifications.
AFPA SNC Exam cost and difficulty
The AFPA program and exam are purchased as a single package.
The two price options depend on whether you want the separate textbook and are as follows:
$549.00 – Online course + exam only
$749.00 – Online course + exam + Ebook and textbook
This puts the AFPA on the expensive side compared to many other certifications on our list.
Our students overall found the exam to be moderately difficult, particularly compared to exams such as Precision Nutrition.
Expect to spend at least 3 months preparing if you plan to take the AFPA SNC exam.
Given the price tag and difficulty of the AFPA, it is worth seriously considering your goals before purchasing.
With that said, if you are serious about being a nutritionist and want to be board certified by a top accredited organization in the health and wellness space, you should consider the AFPA SNC.
This certification can potentially expand where you can practice as a 'nutritionist' and boost your credibility.
Furthermore, if your focus is on the in-depth aspects of sports nutrition, this certification goes deeper than many others.
However, if you plan to run your own nutrition business, you will have to learn the business skills separately.




How To Pick The Best Sports Nutrition Certification
With so much information, you may be left wondering:
How do I pick the best sports nutrition certification?
This all boils down to your goals and budget.
Examples of goals related to sports nutrition certifications are:
I want to add nutrition coaching to my personal training business
I want to work with athletes to optimize sport performance
I want to grow a nutrition coaching business from scratch
I want to pivot to online nutrition coaching
Once you have identified your goals, you need to pick your budget. This should primarily be based on what you expect to earn from your actual coaching.
After all, if you just want information, you can probably find free nutrition courses online somewhere.
On the other hand, if you need the skills to build a business from scratch, maybe dropping a grand on Precision Nutrition is worth it.
Perhaps you want to add nutrition coaching to your currently existing client offerings.
In that case, tacking on some CEUs with a more affordable sports nutrition certification is probably wiser than spending as much as possible.
To summarize, identify your goals and then review the career discussion for each certification in this article to guide your ultimate decision.
If you are interested in working with athletes, but as a trainer or coach we recommend you go with the NSCA CSCS (certified strength and conditioning specialist) and we have Trainer Academy CSCS study materials along with practice CSCS questions.
Exclusive TA Offers



Most Popular Cert

Great Option

Best Cert for you?

Good Option

Good Option

Good Option