Hey everybody, and welcome to our Trainer Academy Best Health Coach Certificate comparison article.
In this article, we're going to take a look at seven of our favorite and most recommended health coaching qualifications, and provide some insight, facts, and figures.
In this article, we critically review the content, test prep materials, and exam for the top health coaching certifications, including:
The top health coach certification courses
The definition of "health coaching"
The quality and cost of the study programs
Average incomes for future health coaches
We promise that you will be able to make the best decision for your career as a health coach after reading this article.
Without further ado, let's dive into the article.
We highly recommend that you take our helpful quiz to find the best health coach certification for you.
Exclusive TA Offers



Most Popular Cert

Great Option

Best Cert for you?

Good Option

Good Option

Good Option

The Popular Certifications
Institute for Integrative Nutrition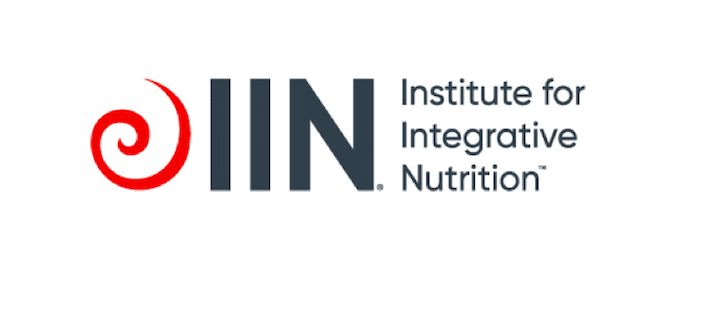 IIN is a costly program, much more expensive than the average personal training certification, but it's worthy nonetheless as a health and wellness coach certificate.
American Council on Exercise

The ACE health coach certification is an excellent in-depth take on nutrition coaching focused on providing resources for health care workers to extend themselves as full-spectrum coaches.
Click the link for great deals and discounts on ACE certification.
The American Council on Exercise is a valuable organization to receive a health and wellness certification from.
We have a breakdown of ACE vs ISSA if you are debating which cert to pick!
Precision Nutrition Level 1

An entry-level nutrition health coach cert, with an advanced level, evidence-based education.
PN is designed for the fitness expert who wants to have an edge in the business of nutrition coaching. The two aspects combine to help one achieve health coach status.
There is also an emphasis put on holistic health!
Getting more value out of your PN cert is very possible if you register for your certification through the ISSA website rather than directly on the PN website. It is a very valuable and common cert for fitness professionals who would like to add online health coaching and similar topics.
This will give you the opportunity to own not only a nutrition certification but an ISSA CPT at the same price of $999.
There's also a ISSA Nutritionist certification as well.
Aside from the above, you won't be limited to waiting every 3-6 months to register for your certification, you can register at any time with the instant access you will receive.
You definitely shouldn't miss out on this! We have a full Precision Nutrition certification review at Trainer Academy. This cert is definitely a good choice is you want to become an online personal trainer or health coach.
Check out this link to benefit from the PN and ISSA promo.
Duke Integrative Medicine

Offered by Duke University, the heritage and status alone give this cert an edge as one of the most renowned health coach schools.
It is on par with courses you might take while pursuing a bachelor's degree or associate's degree.
More aimed towards healthcare workers and healthcare providers, it's a great way to combine coaching with practice as a healthcare professional and work with chronic diseases and lifestyle medicine.


A well-rounded program for wellness coach training that focuses on all aspects of health in one certification.
Great for beginners and seasoned professionals looking for a health coach certification online.
The health coach institute is a popular option for a wellness coach certification online.
National Society of Health Coaches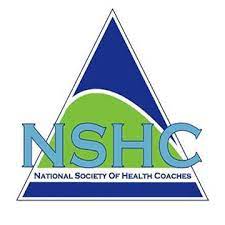 An establishment that leads the charge in health coach training, provides a top-notch academic program, and an amazing level of industry-relevant research which the whole industry benefits.
It is another good way to receive a health coach online certificate.
Dr. Sears Wellness Institute

Dr. Sears Wellness institute equips health coaches with the skills and learning experience to deal with all population groups and different healthcare needs.
One of the most recognized health and wellness coach certifications in this category, and for a good reason.
A health coach is a professional wellness specialist who employs advanced assessment and evaluation protocols to guide clients using evidence-based health protocols.
Unlike the nutritionist or personal trainer job description where the main focus is diet and exercise, respectively, a health coach's practice encapsulates all aspects of healthy living and aims to improve a client's health status.
This is done by implementing proven clinical strategies such as change psychology, effective goal setting, and behavior change methodologies.
Health coaching is aimed at changing the mindset before changing the body. It is not just about weight loss, but a focus on well-being to help others into a healthy lifestyle.
It's an integrative health approach that implements aspects of clinical psychology together with the methodologies of exercise and nutrition.
Because of this, qualifying as a health coach often involves candidates to fulfill certain academic or professional prerequisites to be eligible.
We'll get into some of those as we take an in-depth look at how to become a health coach (which is a little different from how to become a fitness trainer) at your own pace.
For this article, we're going to focus on the following seven certifications:
Institute for Integrative Nutrition
American Council on Exercise
Precision Nutrition Level 1
Duke Integrative Medicine
Health Coach Institute
National Society of Health Coaches
Dr. Sears Wellness Institute
But first, let's start with some basic rules on how to become a professional health coach.
How to Become A Health Coach
Becoming a health coach isn't simply a matter of stepping out of high school and signing up for a cert.
Health coaching integrates aspects of medicine and clinical psychology with the core methodologies of health and fitness.
You need a passion and some experience in all of these before making the jump careerwise.
It also helps a coaching career when coaching skills are developed, like motivational interviewing and related fields of coaching that is developed from work experience and proper advice in each other the health coach certifications.
We're going to show you four basic steps you can implement to get on the path towards becoming a professional, certified health coach.
Step 1: Determine Your Prerequisites
As mentioned, the prerequisites for a full-time health coach certification aren't always as rudimentary as you would get with, say, a PT certification.
A PT cert would only require that you are over 18 and have proof to show that you've graduated high school, along with some easy-to-obtain first responder certs like AED and CPR. With other programs like a yoga certification or pilates certification the requirements are sometime different.
With health coach credentials, often the qualifications are a bit more stringent.
In many instances, you will need as much as a university degree or diploma before being considered eligible.
And the prerequisite qualifications will have to be in a field of study relevant to your certification as an HC.
Some of the health coach certs we feature in this article are a bit more relaxed on the prerequisites, so it's a mixed bag at the end of the day.
Because of this, we will indicate each certification's entry requirements, so you get the exact idea for each.
Step 2: Find the Best Health Coach Certification for YOU
As we mentioned in step 1, the prerequisites can vary quite a bit from cert to cert.
This indicates that the certifications in question all have different levels of advancement and different scopes of practice.
You may be a professional in the medical field, such as a doctor, nurse, or clinical psychologist. If you want to integrate health coaching into your practice, you may just go for one of the more advanced courses, such as Duke Integrative Medicine.
You may be a personal trainer, willing to add unique value to your coaching; in that case, ACE or Precision Nutrition might be a better option so you can augment your knowledge and help more people through learning how to make money in fitness using your new health coaching skills.
Through this article, you will gain a clearer idea of which certification is best for you, so keep your eyes glued.
To help with this, there are two noteworthy health coach certifications that we will recommend to you.
Kindly click on the links below to know more about them.
Step 3: Prepare for Your Exam & Pass!
Once you're all settled and decide on which cert you're going to take, you will need to knuckle down and get your exam engine into gear.
Preparing for an exam is as much about learning how the exam is structured and administered as it is about learning the course content and curriculum.
We will provide some finer details on each certification's exam layout in this article.
Here at Trainer Academy, great exam prep is our M.O. you'll find tons of awesome study packages and resources for many of the certifications we feature and discuss in this and other articles.
Why are we doing this?
We want to ensure you study properly even if you are a busy person and achieve a 99% pass rate on your first attempt at writing the exams.
We have also sweetened the deal with our unique money-back guarantee offer if you did not achieve your goals with us.
But then, since we are good at what we do, that is not likely to happen!
All you need to do now is to click on the links below to access our premium MVP packages for any certification that suits your career goals.
Step 4: Start Working with Health Coaching Clients
Once you get all the academic stuff out the way, it's time to start training professionally by working with real clients as a health & wellness coach.
This is where your sales and marketing skills kick in, and if those skills are lacking, you will need to start developing them.
Having great sales and marketing ability is often underplayed in the health and fitness academic world, but it's the make-or-break quality that determines professional success.
Accreditation is an important consideration when getting certified. It is a seal of approval that allows you to recognize quality, reliability, and industry recognition at a glance.
Consider accreditation as a certification's certification.
Accreditation is awarded based on a certifying institution fulfilling two main quality standards.
The quality of their programs, course content and curriculum, and the quality of their educational delivery method and administrative system are the standards.
Basically, what you're being taught and how it is taught needs to be evaluated and meet the required standard.
Accreditation does more than qualify an institution academically. It also helps you identify authentic courses from those who could potentially be fraudulent.
Many online courses are available as soon as you fire up your browser, but the ones that meet the correct standards and have good recognition in the industry are few.
For that reason, we're going to look at each cert and qualification's accreditation so you can rest assured when coming to a decision.
| Certification | Accreditation |
| --- | --- |
| Institute for Integrative Nutrition | Licensed by the New York State Department of Education |
| American Council on Exercise | NCCA |
| Precision Nutrition Level 1 | NONE |
| Duke Integrative Medicine | ANCC, ACPE, ACCME |
| Health Coach Institute | ICF |
| National Society of Health Coaches | AMA, ANA |
| Dr. Sears Wellness Institute | ICF, NBHWC, CDR |
Unlike your run-of-the-mill health and fitness certification, Health coach certifications are accredited by organizations far and wide.
A lot of the accredited wellness coach certifications, as you can see, have multiple accreditations, all based on different parameters such as region or scope of practice.
Let's take a look at what each accrediting commission stands for
ACCME: Accreditation Council for Continuing Medical Education
ACPE: Accreditation Council for Pharmacy Education
AMA: The American Medical Association
ANA: The American Nurses Association
ANCC: American Nurses Credentialing Center
ICF: International Coaching Federation
NBHWC: National Board for Health and Wellness Coaching
NCCA: National Commission of Certifying Agencies
Each of these is a legitimate commission or council that assures you and keeps institutions accountable, with NCCA accredited certifications being the most popular among PT programs.
Then you have Precision Nutrition, which is not accredited by any recognized commission, but PN might be one of the best-known certifications on the list when it comes to recognition.
Exclusive TA Offers



Most Popular Cert

Great Option

Best Cert for you?

Good Option

Good Option

Good Option

Now we get into the nuts and bolts of these programs, and with any health coach certification, or certification in general, those nuts and bolts are the study materials.
The integrity, relevance, and quality of a certs study package correlate to the success of its candidates as you can imagine.
To bring this to light for your benefit, we will be rating each health coach program out of 10, so you can figure out which one has the best resources for your intended success.
Quality ratings will be based on the quantity or rather variety of study resources as well as their relevance and comprehensiveness concerning the program and exams therein.
| Certification | Study Material Rating (out of 10) |
| --- | --- |
| Institute for Integrative Nutrition | 6 |
| American Council on Exercise | 8 |
| Precision Nutrition Level 1 | 7 |
| Duke Integrative Medicine | 6 |
| Health Coach Institute | 6 |
| National Society of Health Coaches | 6 |
| Dr. Sears Wellness Institute | 7 |
Most of the study material offerings from these institutions are passable.
The one drawback is the fact that there is no variety in terms of what you can choose as prep material.
All course materials are provided when you enroll; aside from that, there isn't much depth offered in terms of what the study package actually contains.
ACE, however, offers some variety in the form of two study packages, Basic and Plus.
The Basic package includes:
1 Practice Test
ACE Answers
ACE in Action: Audio Coaching Sessions (3 sessions)
Quizzes and Knowledge Checks
The Professional's Guide to Health and Wellness Coaching (Digital)
The Professional's Guide to Health and Wellness Coaching Study Companion (Digital)
Video Lectures and Coaching Sessions
The Plus package includes:
2 Practice Tests
ACE Answers
ACE in Action: Audio Coaching Sessions (8 sessions)
Quizzes and Knowledge Checks
The Professional's Guide to Health and Wellness Coaching ( Digital + Hard Copy)
The Professional's Guide to Health and Wellness Coaching Audiobook
The Professional's Guide to Health and Wellness Coaching Study Companion (Digital + Hard Copy)
Video Lectures and Coaching Sessions
ACE takes the title with the most robust study prep material options, and a tried and trusted quality we're very familiar with.
To have a more thorough understanding of the scope and focus of this certification, and also help with your studying, you can make use of our ACE study guides.
Furthermore, our ACE test questions are available at no cost to help you gauge what you have been studying.
Here is a comprehensive ACE review to help you with more info on it.
You can check out the most up-to-date cost for ACE cert here.
Health Coach Certification Cost
How much you will need to fork out is a major factor in determining which certification you will go for.
In the category, several factors affect the final cost, as you will soon notice.
Prices vary due to the level of education and focus each qualification brings; let's take a look:
| Certification | Cost |
| --- | --- |
| Institute for Integrative Nutrition | $6,795 |
| American Council on Exercise | $999 |
| Precision Nutrition Level 1 | $999 |
| Duke Integrative Medicine | $5,880 |
| Health Coach Institute | $6,450 |
| National Society of Health Coaches | $595 |
| Dr. Sears Wellness Institute | $3,000 |
We've taken the cheapest possible options from each program, so those with multiple packages will have more expensive options, which we've excluded.
As you can see, costs for enrollment vary wildly, from reasonably affordable to a substantial investment.
Let's start with the cheapest options, which in this case, the very cheapest is the National Society of Health Coaches, going for just $595.
This is a bit surprising considering the recognition and level of practice we'd assume an organization like NSHC trains its candidates for.
The rationale behind this lower premium is because the type of professionals who certify through NSHC have already been through the works with hundreds if not thousands of hours of practice in the field.
This price is competitive even in comparison to personal trainer certifications.
Many of the organizations also offer payment plans to help you reach your desired career path.
Speaking of which, the next cheapest is ACE, known better for its fitness certifications.
It comes in at $999. Precision nutrition jumps into the sub 1k party with its Level 1 coaching program.
From there, prices shoot up, with the most expensive being INN going for $6,795!
This is where the scope of practice of trained and qualified candidates begins to lean more towards the medical field than general health and wellness.
Whichever one you choose, the price is only one-half of the value metric coin. You also need to consider the quality of materials and support, which we looked at previously.
We need you to remember that the prices for these certifications are not constant; they do change now and then to reflect discounts and offers that will be favorable to you.
Clicking on the links below will help you know the most up-to-date costs:
If you're deciding between PT certs we also have a article on the cheapest personal training certification and one on the future of personal training.
The total amount of time you will need for each cert or qualification will vary widely, just as the numerous other variables we've had a look at.
It's fair to point out, although we may have already, that these certs are all in vastly different academic classes.
Some are simple certifications; others are foundational programs within the medical field.
That meant everything from the prerequisites, cost, and required study time will have a wide range of differences.
For study time, we're going to look at how much time each health coaching program allows you to have. This is known as the enrollment period and can last anywhere from a few months to a couple of years.
From there, we will try and figure out how much time you need realistically to prep and take the final assessment(s).
| Certification | Enrollment Period |
| --- | --- |
| Institute for Integrative Nutrition | 6 - 12 months |
| American Council on Exercise | 6 months |
| Precision Nutrition Level 1 | Unlimited |
| Duke Integrative Medicine | 18 months |
| Health Coach Institute | 12 months |
| National Society of Health Coaches | 12 months |
| Dr. Sears Wellness Institute | 9 months |
As you can see, there's quite a distribution of allowed study time, from six months to unlimited time, much different from how long to become a personal trainer takes.
ACE brings its standard 6 month enrollment period to the table. This isn't that out of place considering how ACE is not a very in-depth, medical approach as compared to some of the other programs.
IIN has a flexible range of 6 to 12 months when it comes to its enrollment periods, while Dr. Sears allows for 9 months.
Both HCI and NSHC are 12-month; how programs while Duke allows for 18 months.
Bear in mind that when it comes to Duke, it will be a foundational course you need to complete first before being eligible for the full certification.
How long the full health coach training program takes is not quite clear when checking the website.
Your enrollment period is one thing; how long you will actually need is another.
For a program running between 6 – 9 months, the average student would require between 10-12 weeks of dedicated study.
Longer programs, one's that run for longer than a year probably come with a heavier load of course work and course material to sift through. For such programs, 16 to 20 weeks is a reasonable approach.
You also want to spread your exam prep out so that you maintain a fresh take on the knowledge you're absorbing. Get it out of the way too soon, and come exam time, you may find a lot of the earlier concepts you learned are just not there anymore.
Managing your study time is, therefore, as much about not doing it all too early as it is about not leaving it too late.
At Trainer Academy, managing study time is our forte. Take a look at our study packages for many of the most popular certifications here.
Beyond passing your exams, we will like to help you with methodologies that will ensure you retain what you have studied since the knowledge gained will be useful when you become certified.
You can only have access to our study techniques like spaced repetition flashcards, mnemonics, and practice exams if you opt for our premium MVP study packages.
A quick click on this link will give you access to them.
We also have our NSCA CSCS practice test and CSCS exam prep.
Exclusive TA Offers



Most Popular Cert

Great Option

Best Cert for you?

Good Option

Good Option

Good Option

Exam Layout and Passing Grade
Exam layout will help you formulate the right strategy going into the exam.
Because of that, understanding how the exam is structured is just as important as understanding what you will be tested on.
As with most of the categories we've dealt with so far, the exam structure varies quite drastically from program to program.
We will be looking at the exam structure from the perspective of the number of questions and passing grades.
There are many other variables we can go into, but almost every certification would warrant its own unique categories if we did that.
| Certification | Number of Questions | Passing Grade |
| --- | --- | --- |
| Institute for Integrative Nutrition | N/a | N/a |
| American Council on Exercise | 150 | 62.5% |
| Precision Nutrition Level 1 | 200 | 75% |
| Duke Integrative Medicine | N/a | 80% |
| Health Coach Institute | 135 | N/a |
| National Society of Health Coaches | 250 | N/a |
| Dr. Sears Wellness Institute | N/a | N/a |
Exam layout and content details are sparse for certain programs. This is especially true for the more medically orientated institutions.
In some cases, revealing information about exam layout and structure is akin to giving an undue advantage.
This is understandable due to the stringent entry requirements necessary to practice in the medical field.
Others, like PN and ACE, are a little more open about exam layout and passing grade requirements.
PN's exam is actually modular, meaning you will be subject to a mini test after completion of each of the 20 study units.
Duke has the highest passing grade requirement at 80%. Possibly making it the most challenging of the seven programs.
Getting familiar with the layout and passing grades is important to the outcome of your certification exam result.
This is why our practice exam tools are highly recommended and they are free for your use.
Some of these tools include our NASM Study Guide and NASM Practice Exam along with a NASM review and NASM vs ACE or NASM vs ISSA so you can determine the right cert for you.
Continuing Education Requirements
Continuing Education Units or CEUs are often required by certification programs to recertify your credentials.
Recertification is necessary if the cert or qualification you hold has a limited time of validity.
This is often the case with fitness certifications, which usually last for around two years before recertification is required.
Once it comes time to recertify, you will be required to submit a minimum number of CEUs. CEUs are represented as the amount of time you've spent engaging with different but relevant academic programs and activities.
CEU's are important because they act as proof that you are increasing your knowledge and maintaining a sharpness to your practical skills.
CEUs are obtained from select approved providers depending on the institution you're recertifying with.
Your best bet is to try and build up your CEUs from the same certifying institution that you are recertifying with.
You will often find that most of the major institutions approve of each other's programs for CEU purposes.
| Certification | CEU Requirements | Recertification period |
| --- | --- | --- |
| Institute for Integrative Nutrition | NONE | NONE |
| American Council on Exercise | 20 hours | 2 years |
| Precision Nutrition Level 1 | NONE | NONE |
| Duke Integrative Medicine | NONE | NONE |
| Health Coach Institute | NONE | NONE |
| National Society of Health Coaches | NONE | 5 years |
| Dr. Sears Wellness Institute | NONE | 1 year |
What we found when researching recertification requirements was that most of the programs we've featured mean you are certified for life.
That's because many of these programs act as supplementary credentials to an existing medical or medical-adjacent practice, which much different from the average fitness certification types like a group fitness certification or a strength and conditioning certification.
In that way, recertification would be pointless since your main credentials actually fall under the prerequisites that qualified you in the first place.
Dr. Sears does require recertification, but instead of providing CEU's, you'll need to take a test and pay a recertification fee.
NSHC also requires recertification through the completion of an online exam.
Click here to access our detailed study materials and get started.
Popularity and Recognition
Popularity and recognition are essential metrics to consider when hunting around for the certification or program you need.
Popularity proves that amongst your peers and predecessors, the certification in question is highly regarded and provides a great experience for its candidates.
Recognition, in a similar fashion, alerts you to how relevant your qualification is in your preferred industry.
Employers and prospective clients who recognize your credentials are more likely to provide coaching business opportunities and employment prospects.
For this metric, we don't have much data to go by, but we do have a good idea of what the popularity and recognition of each cert is, so we'll give them a rating out of 10
| Certification | Popularity with Candidates | Industry Recognition |
| --- | --- | --- |
| Institute for Integrative Nutrition | 9 | 9 |
| American Council on Exercise | 10 | 8 |
| Precision Nutrition Level 1 | 10 | 7 |
| Duke Integrative Medicine | 8 | 10 |
| Health Coach Institute | 7 | 9 |
| National Society of Health Coaches | 7 | 10 |
| Dr. Sears Wellness Institute | 8 | 8 |
ACE and PN are definitely the more popular mainstream certifications of the bunch. They commonly rank as the most enrolled and most searched in their respective fields. They are especially recommended for a personal trainer who wishes to add in personal health coaching.
As far as nutrition certs are concerned, PN is the most widely known, and the same is true for ACE concerning health and fitness coach certification.
The drop-off for these two occurs from an industry perspective. While they offer amazing evidence-based education, they don't measure up completely as medical qualifications.
A health coach, or online health coach, is essentially a healthcare practitioner, and neither PN nor ACE are geared towards this level of practice.
When it comes to industry recognition, Duke and NSHC come out on top as being the most industry-accepted health coach credentials. Duke edges NSHC out barely on the question of popularity, but that's easy because of the heritage the Duke name carries going on.
Overall, the programs with the best balance of popularity and recognition are Duke, IIN, and ACE, both with an average rating of 9/10.
Clicking on this link will give you access to our study materials.
Average Income for Certified Health Coaches
Your earning potential is crucial towards considering how to become a certified health coach.
And choosing the right certification can definitely factor into what that figure might look like.
While specific salary figures for each health coach certification program were near impossible to come by, we do have a general idea of what a health coach could potentially earn.
HCI actually presents some useful stats that apply broadly to the certified health coach industry and not just their successful candidate.
According to the US Department of Labor, as presented on the HCI website, a certified health coach can earn between $50,000.00 – $75,000.00 per year, with the top 10 percentile likely to rake in over $100k each year! That average is actually higher than the typical personal trainer salary.
That's quite a solid income potential. We would chalk it up to the fact that many in the profession are qualified in the healthcare field.
Being a healthcare worker is well understood as a decent-paying career, so having a career that ranks up your income before even becoming a health coach plausibly helps with the final tally.
Many of the programs in this article also require a hefty amount of experience as a prerequisite. As you know, the experience can easily be leveraged as value for higher earnings as far as a health coach's salary goes.
Nothing is perfect, so we'd like to hone in on some of the flaws within the certifications we've showcased, thus making your choice easier through discernment.
We've only looked at the good stuff in most of these programs, but we'll pick out our favorite things so we can contrast them against what has room for improvement.
Certification
Pros
Cons
Institute for Integrative Nutrition
Medically inclined nutrition coaching
Recognized within the medical fraternity
Offers credits for college bachelor's degrees or associate's degrees
Teaches business skills
Not recognized by the department of education
Considerably pricey and is the most expensive program featured
American Council on Exercise
One of the most popular certifying agencies in the world
Global industry recognition
Accessible to most trainers and coaches
Not as in-depth and focused as some of the medical tier certs
Precision Nutrition Level 1
Possibly the most popular nutrition certification
Access to an assortment of practical coaching and business tools
Easy learning and assessment method
Not recognized or accredited by any educational department or commission
Not suitable for focused health care practice
Duke Integrative Medicine
Offered by Duke University, thus allowing for university-level learning
Highly regarded and recognized in the health industry
Lifetime certification
An expensive option
Requires the completion of a foundational course before doing the Health Coach certification, essentially making it two certifications
Health Coach Institute
Well recognized in the industry
Well structured and balanced learning experience
health coaching certification online exclusively
Expensive (second most costly program on the list)Not recognized by the Dept of Education
National Society of Health Coaches
Highly regarded in the medical industryThe most affordable program of the lot!
A leader in research and development within the health sector
Not the best option for non-healthcare professionals
Dr. Sears Wellness Institute
Great in-depth health coaching cert for those not immersed in the field
Reasonably priced for what's on offer
Provides free nutrition coaching foundation
Annual recertification required
| Best For: | Certifications |
| --- | --- |
| Entry-level health coaching | Precision Nutrition, ACE |
| Best for business and entrepreneurship as a health coach | Precision Nutrition, IIN |
| Best for general population health coaching | ACE, Dr. Sears Wellness Institute |
| Best companion to an existing PT cert | NASM, AFAA |
| Best for nutrition | Precision Nutrition, IIN, Dr. Sears Wellness Institute |
| Best for seasoned health workers | Duke Integrative Medicine, National Society of Health Coaches |
| Best for fitness specialists | ACE, Precision Nutrition |
| Best for college students | Duke Integrative Medicine, Health Coach Institute |
| Best for CEUs | Duke Integrative Medicine, Health Coach Institute, Precision Nutrition |
| Most Popular | ACE |
| Most Recognised | Duke Integrative Medicine |
This wraps up the best health coach certifications in the fitness industry.
We hope that this has made any decisions easier, and wish you luck in your chosen future certification!