Welcome to the Trainer Academy breakdown of the cheapest personal training certifications.
When it comes to getting certified as a personal trainer, the cost of your certification is an important consideration when selecting your certifying organization.
The overall personal trainer certification cost differs from organization to organization.
In this article, we look at the following aspects of the cheapest certifications:
Content covered in each certification
Exam difficulty and study time
Continuing education requirements
Discounts and promotions for each CPT
Once you finish reading, you'll be ready to select which CPT makes the most sense for your goals.
Let's do this!
We highly recommend that you take our helpful quiz to find the best personal trainer certification for you based on price.
Exclusive TA Offers



Most Popular Cert

Great Option

Best Cert for you?

Good Option

Good Option

Good Option

Why are we qualified to recommend the top cheapest personal trainer certifications?
The Trainer Academy team comprises personal trainers and coaches with a deep grasp of the current fitness industry. Our staff includes fitness professionals who hold all the major personal training certifications.
In addition, we've coached individuals in different settings and economic levels, and we have a thorough understanding of which gyms prefer which certifications.
After examining each certification and helping aspiring personal trainers become certified, we know which certifications come out on top and justify the price.
Our Top Personal Trainer Certification Pick
ISSA Personal Trainer Certification Program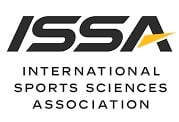 The #1 rated and reviewed certification program
NCCA Accredited, 10,000+ Gym Partners
Huge variety of self-paced courses that you can do remotely
ISSA exam is an untimed, open-book test and available online
Students who pass final exam are set up with a free professional website
A Quick Look at the Cheapest Personal Training Certifications
Let's go through each of top fitness certifications and how much it will cost you to join and become a personal trainer.
Cheapest Personal Trainer Reviews
Best 3-in-1 Value for Certifications: ISSA
Summary: The International Sports Sciences Association (ISSA) is an excellent option that is all online. They have a great reputation for good support services and they offer great package deals with their specialization certifications.
Starting at $828
Prices listed are non-promotional, full-price, non-member prices.
ISSA has two different versions of their certified personal trainer exam.
They offer NCCA accredited certifications or a distance education accrediting commission version of the exam (DEAC), which is much easier to pass, but less respected.
Our ISSA review covers the pros and cons of this organization. In short, ISSA has a really good emphasis on exercise programming, periodization, and resistance techniques; however, less time is given in terms of correctional training, which can be important as a health coach or trainer, especially if you are working with clients with previous injuries, which is common in the real world.
There is also a really good emphasis on business skills, which for a budding fitness instructor, can be integral to your practice. ISSA's coverage on this is way more detailed than most of the other organizations, like if you compare NASM vs ISSA on this topic.
If you want to get certified through ISSA, the only way to take the exam is to also do their study program. The total for that is $869, which you can pay in installments of $69 for 12 months.
Besides their buy-one-get one deal they have a buy-one-get-two deal for only $999, which is incredible value. With this you get training, nutrition, and another specialization.
They also offer a Master Trainer plus Nutrition certification where you can pick from 4 specializations for $1850, which is $149/month for 12 months.
The non-NCCA exam is open book and has a 90% pass rate, while the NCCA exam is quite harder with a 65%-70% pass rate. Their online study materials are very easy to access and they have all the lectures available in audio format, which is nice if you prefer to learn on the go.
Every 2 years, 20 hours of continuing education is required to renew your certification along with the $75 recertification fee.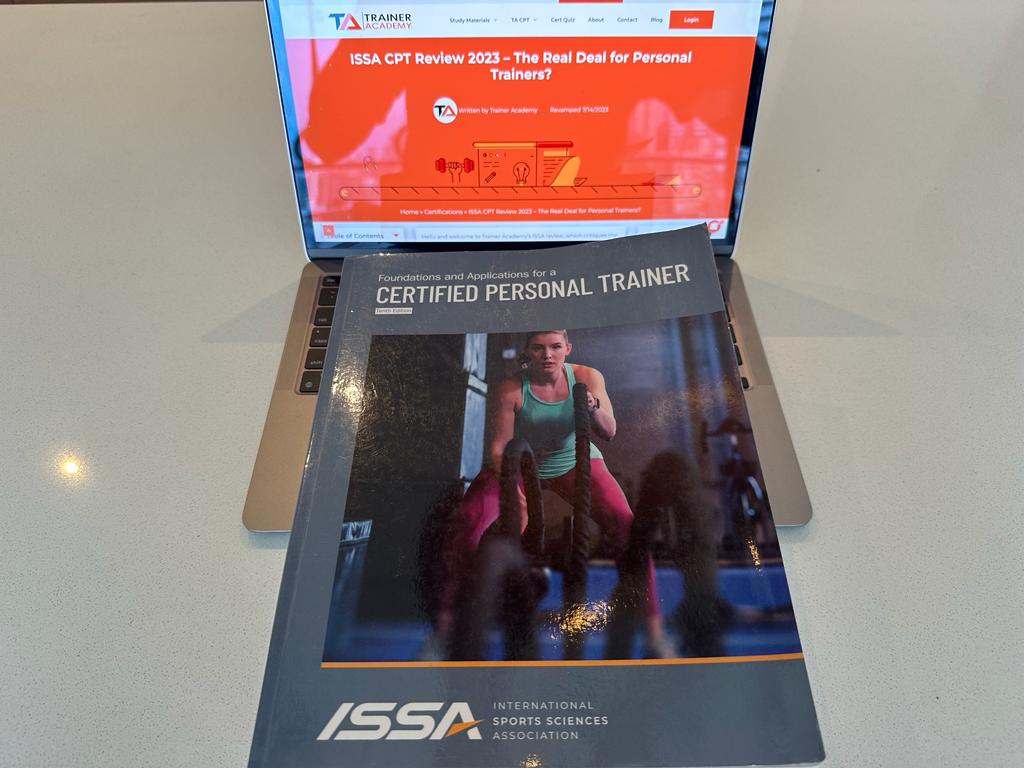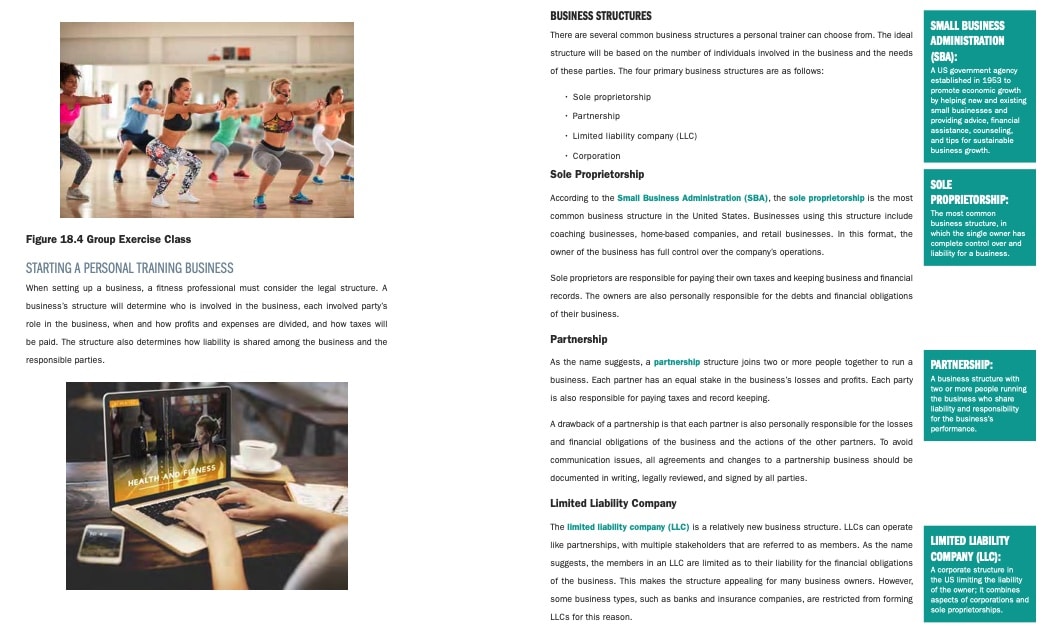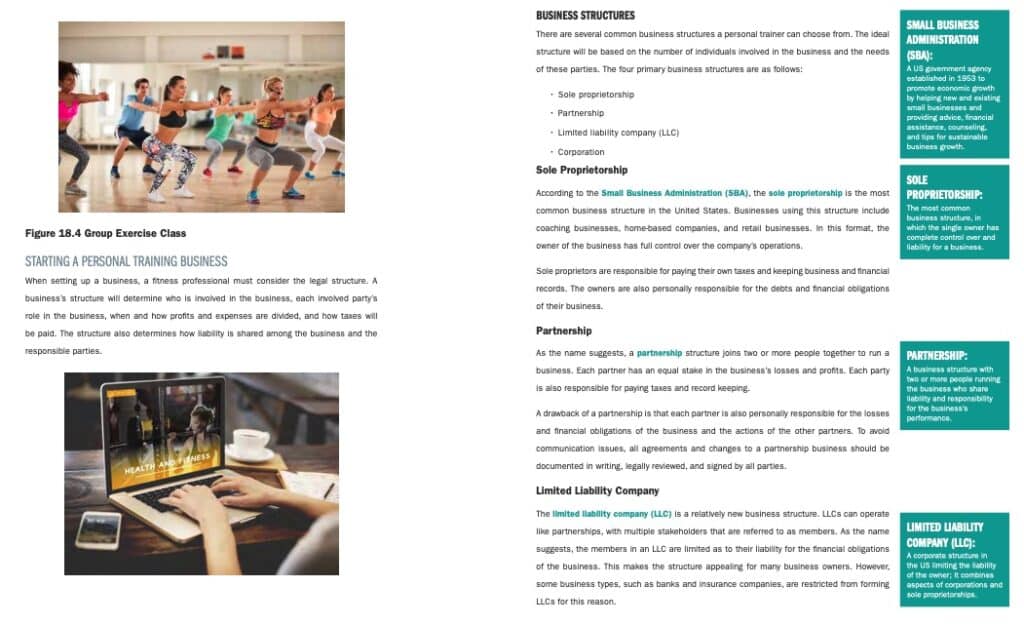 Summary: NASM (The National Academy of Sports Medicine) is one of the most well regarded certification programs. One of its highlights is its strong corrective exercise base.
Starting at $828
Prices listed are non-promotional, full-price, non-member prices.
We at Trainer Academy agree in our NASM review that the National Academy of Sports Medicine is an excellent choice and covers most of the material needed for new personal trainers, using exercise science principles you can use to help your clients get great results in their training sessions.
They use the OPT model (Optimum Performance Training) model, which takes you through the many phases you might put your clients through, covering stabilization, strength endurance, hypertrophy, maximal strength, and power.
Additionally, they include special population and behavioral instruction, along with basic business skills you might need in your career.
On the negative side, the NASM personal trainer certification does not include much nutritional information, unless you are specifically getting their NASM Nutrition Certification. Their OPT model is also a bit restrictive and you might find that you can't use it in every situation with your everyday clients.
It's not listed on their website, but here is the current NASM CPT exam info: the cost of taking the exam without any prep course is $599.
Their courses cost anywhere between $699 for the basic study package up to $2024.
The exact pricing of these courses may vary depending on whatever deals are available at the time, but he's a breakdown of the different options they provide:
Self Study ($699)
Premium Self Study ($1049)
Guided Study ($1349)
All-Inclusive ($2024)
Although the NASM exam by itself isn't the most inexpensive, NASM does have some tempting packages that include multiple certifications.
A specialization certification is a great bonus to add on to a CPT cert as it will enable you to work with different populations (groups, athletes, etc.).
This gives you more job opportunity, the ability to make more money right away, and it separates you from other trainers out there.
NASM is currently running a deal, the Elite Trainer bundle, which includes 6 different certifications at a much reduced rate.
This could be perfect for anyone looking for that extra gear to propel them forward in the fitness industry so go NASM's website to see if it's still available.
The exam pass rate is 60% for first time test takers, which can look daunting to some. If you're serious about doing well on this one, make sure to study for at least a few months and master a NASM practice test because the retest fees are expensive as well ($199).
NASM's study materials are excellent, like ACE. Their website is a little less intuitive to operate if you compare NASM vs ACE and some of the NASM video modules feel a bit outdated. You may want to consider an additional NASM study guide to help you pass the test because it's always good to have as many resources as possible.
After you pass your exam, the certification is valid for 2 years. During that time you have to complete at least 2.0 continuing education credits along with a $99 recertification fee if you want to hold onto your certification.
Best Low Cost Option: NCSF
Summary: The National Council on Strength and Fitness (NCSF) is a less well known organization. It is both a community-driven health initiative from South Florida and a certifying agency, helping the National Commission of Certifying Agencies (NCCA) accredited credentialing programs and advocating for fitness professionals around the globe. 
Starting at $828
Prices listed are non-promotional, full-price, non-member prices.
NCSF does a fine job of laying out the basic exercise science, biomechanics, behavioral changes, programming, and techniques needed as a personal trainer.
An NCSF review will highlight how the information is laid out in a really clear, easy-to-understand format, especially the exercise coaching instructions.
The main thing lacking in its content is the business skills coverage, things like sales, which are a huge part of the practical applications needed as a personal trainer.
If you are starting out on your own or even working for a gym, knowing how to both attract clients and manage your current clientele is an invaluable skill in your personal training journey.
The only other downside with this certification is that they are not as big a name in the fitness industry as some of the other certifications listed below. They are NCCA accredited, which is the gold standard of quality, but they are just not a huge household name.
For instance, every year, their CPT exam is attempted 2,455 times versus an organization like NASM where their personal trainer exam is attempted 22,000 times.  
The Certified Personal Trainer (CPT) exam by itself will cost $299. Their study packages at the time of this article are between $419 and $649, which is extremely reasonable compared to other certifications.
Home Study ($419)
Home Study+ ($479)
CPT + SNS (Sports Nutrition Specialist) ($599)
CPT + CSC (Certified Strength Coach) ($649)
The NCSF CPT exam has a 78% pass rate, which makes it one of the easier certification exams to pass.
If you want to do their Home Study program, the only difference between the Home Study and Home Study+ package is that the plus contains a physical textbook along with the digital copy, so if you don't mind going digital, save the $60 and get the Home Study package.
The online study materials are also pretty limited, but straightforward and easy to use. They have flashcards and two practice exams you can take.
NCSF requires 10 CEUS every two years, which is roughly 20 contact hours, similar to other certifications like ACE or NASM.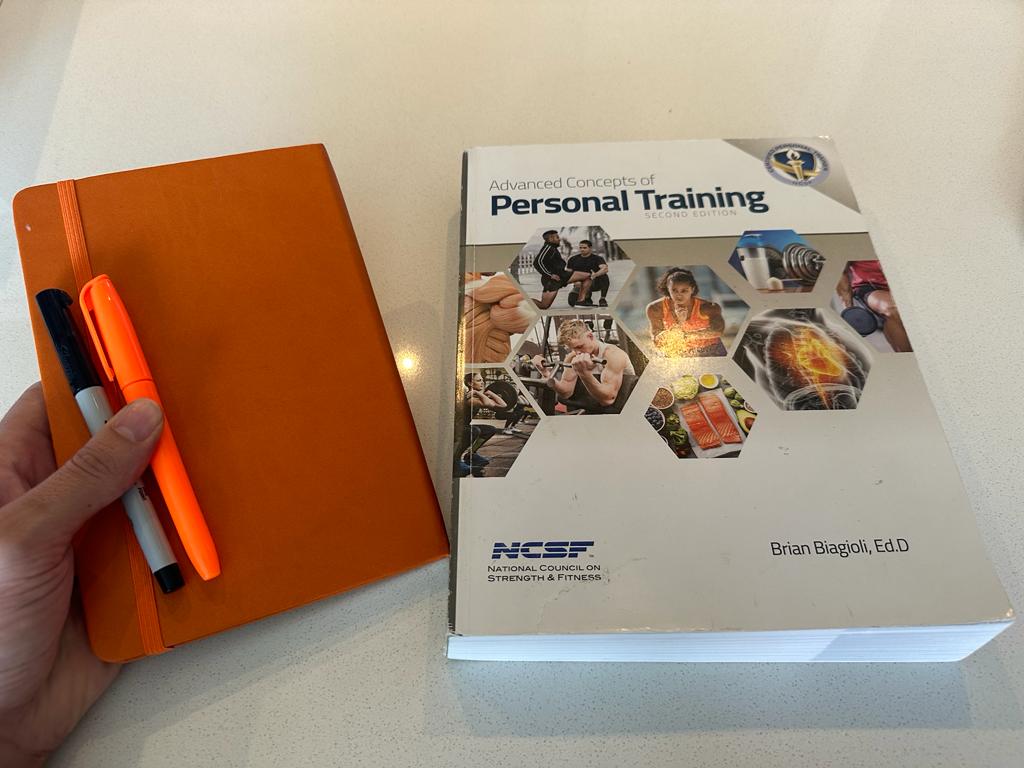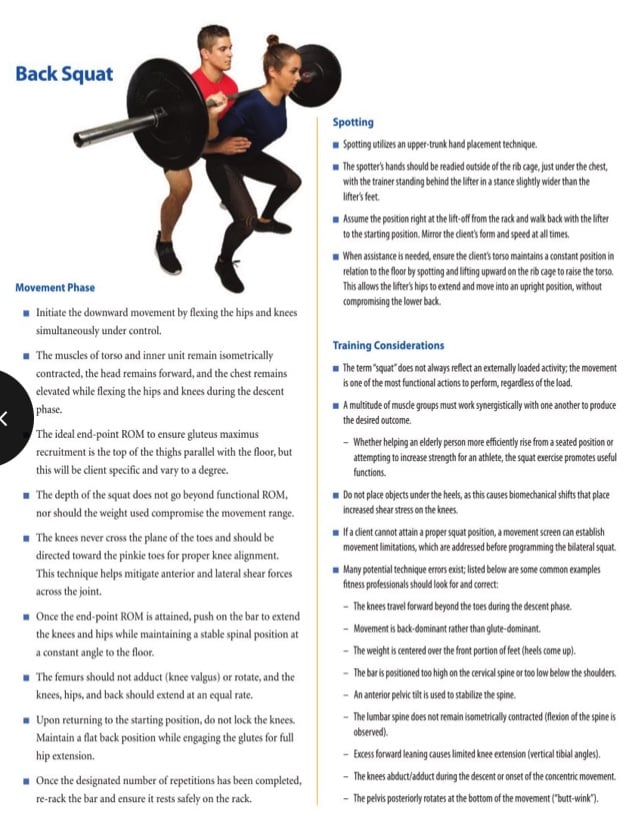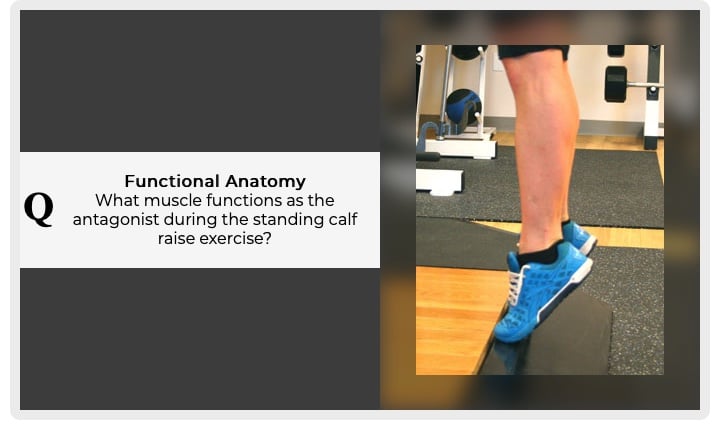 Best for Clinical Work: ACSM
Summary: The American College of Sports Medicine (ACSM) is the oldest personal trainer certification, and it has deep roots in promoting and conducting clinical sports research. 
Starting at $828
Prices listed are non-promotional, full-price, non-member prices.
Because of the American College of Sports Medicine's emphasis on research, there is a lot of detail in the information covered on health screening clients and physical fitness testing. 
ACSM also has a really in-depth look at behavior change science and work with special populations and exercise prescriptions for people with different diseases or conditions.
On the negative side of the ACSM review, there isn't much emphasis on actual exercise technique and program design, which can be frustrating because those are some of the major tools you'll need as a personal trainer in the real world. 
Also, some of the information is presented in a very dense manner, which might be a little challenging to unpack for some aspiring personal trainers.
Overall, this fitness certification would probably be best for anyone looking to pursue a personal training career related more closely to the medical field or in research and you may want to also look elsewhere for more in-depth program design and exercise technique knowledge.
If you are looking for ACSM CPT exam info, here are the current rates, which are subject to change. The ACSM CPT exam costs $349 without a ACSM membership and $279 if you are a Member Candidate. The membership costs $20 for the first year if you are a student and $99 or greater depending on what level membership you want for anyone else.
They also have an online ACSM course which costs $270.
The ACSM exam has a 69% pass rate. That rate is slightly easier if you compare ACSM vs ACE, and much easier than NASM if you look at NASM vs ACSM. The organization does not provide too many of their own study material besides the textbook so make sure to check out a good ACSM study guide and ACSM practice test.
Every 3 years you are required to recertify, with 45 contact hours, which is quite a lot.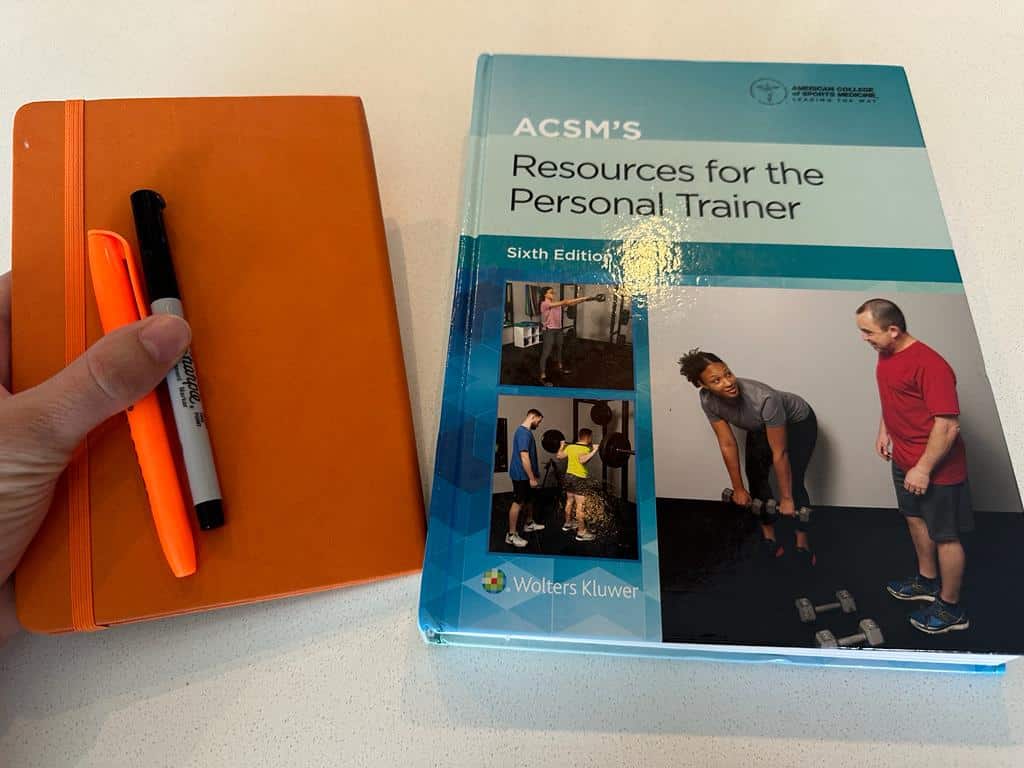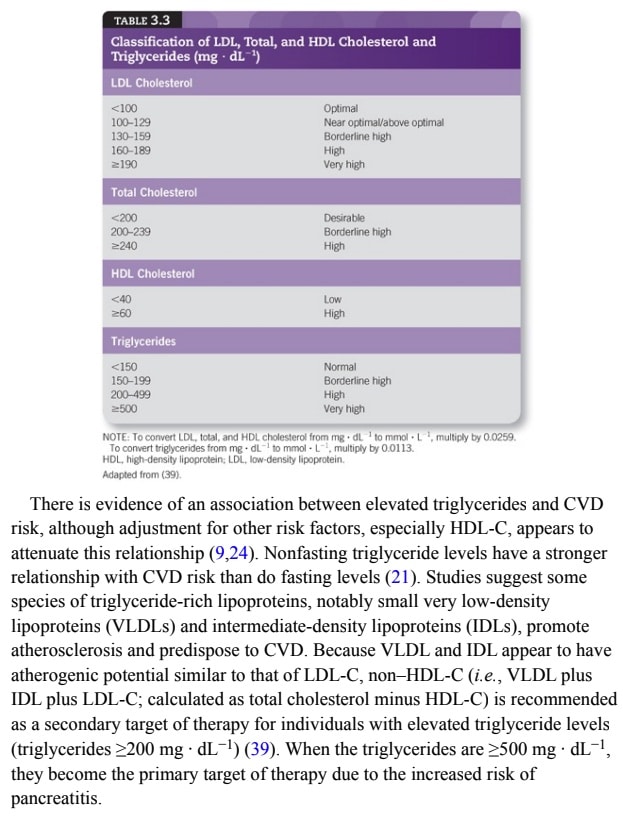 Best Holistic Approach: ACE
Summary: The American Council on Exercise (ACE) is one of the most popular, recognized names on the list. It's accepted in North America and parts of Europe 
Starting at $828
Prices listed are non-promotional, full-price, non-member prices.
Our ACE CPT review agrees that ACE does a great job at teaching the basic skills and concepts necessary for personal training.
They use the Integrated Fitness Model (ACE IFT) as the framework for learning these tools. ACE also has an excellent library of exercise videos, complete with descriptions.
Some of their content regarding behavioral change is really well detailed and will serve you as a personal trainer, in order to get clients moving towards their fitness goals.
This is a great option for trainers who are newer and are looking for a good base of knowledge to build off of.
The main downside of this certification is that ACE, like NSCA, doesn't provide too many sales resources for trainers looking to learn about how to grow their personal training business.
ACE also has an excellent certification for Group Fitness Instructors, so if you think you might want to exclusively teach fitness classes, you can take that certification exam along with their Basic package for only $269.
Here's the ACE CPT exam info based on current prices. The American Council on Exercise CPT (certified personal trainer) exam only costs $499.
Currently, the study packages range from $587 to $1037.
Basic ($587)
Plus ($689)
Advantage ($1037)
The ACE exam has about a 65% pass rate, making it kind of in the middle in terms of difficulty. The study materials in their packages are very thorough, and their online website portal is probably the easiest to operate of all the certification organizations, but the highest tier is definitely priced higher than most people will need for the information provided to pass their certification exam. You may want to add in an additional ACE study guide and an ACE practice exam if you want as much help as possible before you attempt the exam. It's always good to be prepared.
ACE requires 2.0 continuing education credits every two years, which equates to 20 hours of contact.
Best for Training Athletes: NSCA
Summary: The National Strength and Conditioning Association was the first organization to be approved by the NCCA (National Commission for Certifying Agencies). It has a great focus on strength and conditioning and is a global leader in research, practical application, continuing education and strength and conditioning coach networking. 
Starting at $828
Prices listed are non-promotional, full-price, non-member prices.
Here's a brief NSCA CPT review. It has great overall coverage in terms of strength training, coaching, and working with special populations, but there is a lot of information to digest for someone preparing for their personal trainer exam.
Some of the exercise biomechanics sections have a lot of depth that will definitely benefit your knowledge as a personal trainer, but this information is not always necessary when you are starting out.
However, the program design and periodization information NSCA includes is among the best you will find in a CPT certification and will definitely give you the tools to help your training clients improve their performance and physique.
The only thing lacking in the NSCA CPT certification is that while it teaches you the fundamentals of training clients, there is minimal information on how to grow your Personal Trainer business and go out and find those clients.
If you decide you want to pursue specifically training athletes, the NSCA CSCS (Certified Strength & Conditioning Specialist) is one of the most respected strength and conditioning certifications out there and is well worth your while, although it is a very challenging test so make sure to pick up a CSCS study guide and a CSCS practice test.
The CPT exam by itself costs $435 as a non-member and $300 if you join the NSCA. Prices to join the NSCA are $70 per year as a Student, $130 per year as a Professional, and $209.42 per half year for the CPI membership, which includes liability coverage and many other perks. 
The certification exam pass rate is 72%, which is a bit easier than some of the other organizations covered for a personal trainer test. 
Every 3 years you are required to do 6.0 CEUS to hold on to your certification, which equates to 60 contact hours.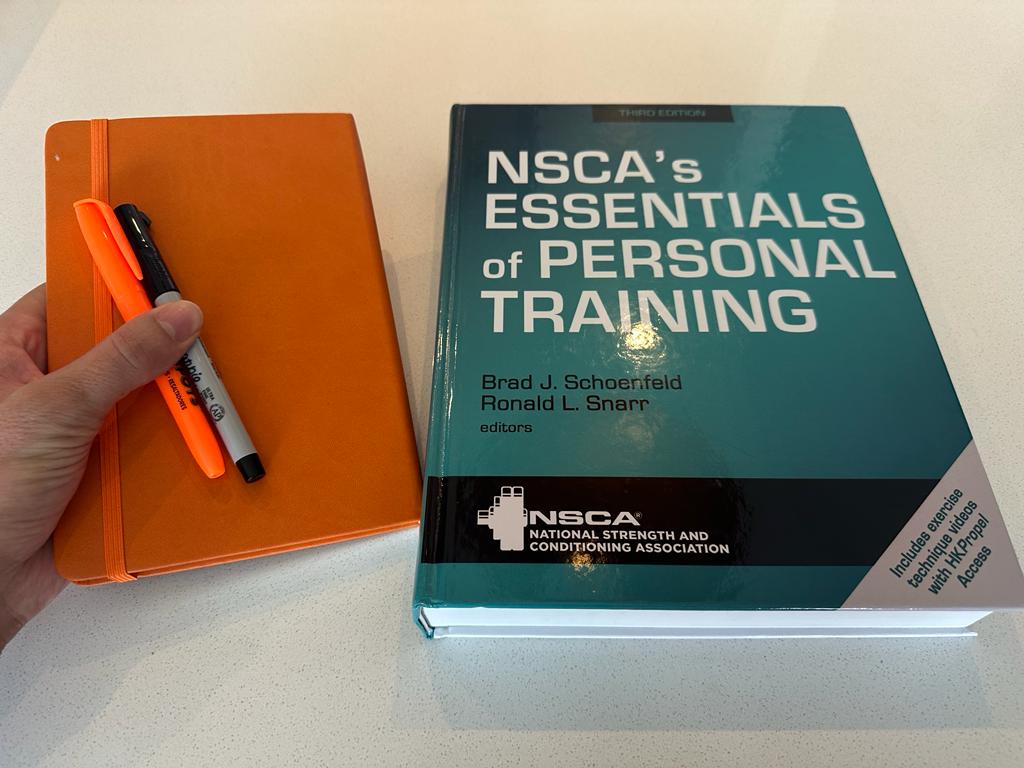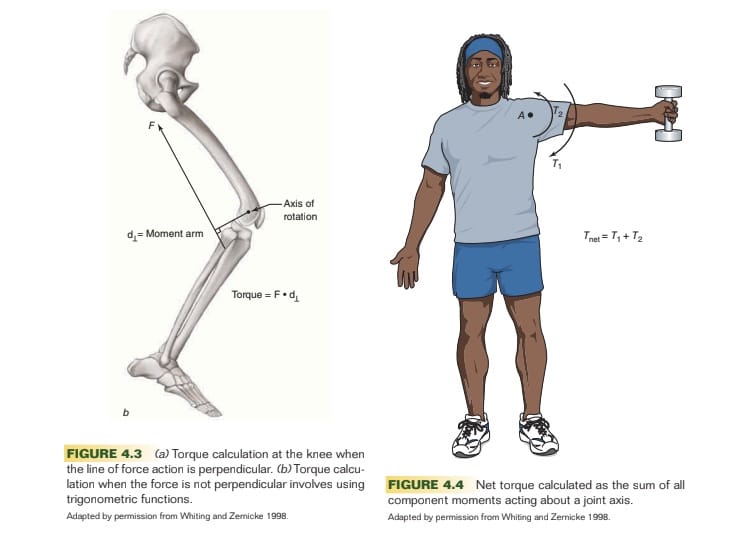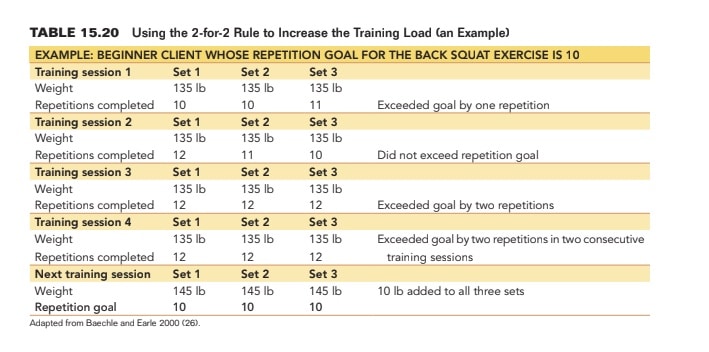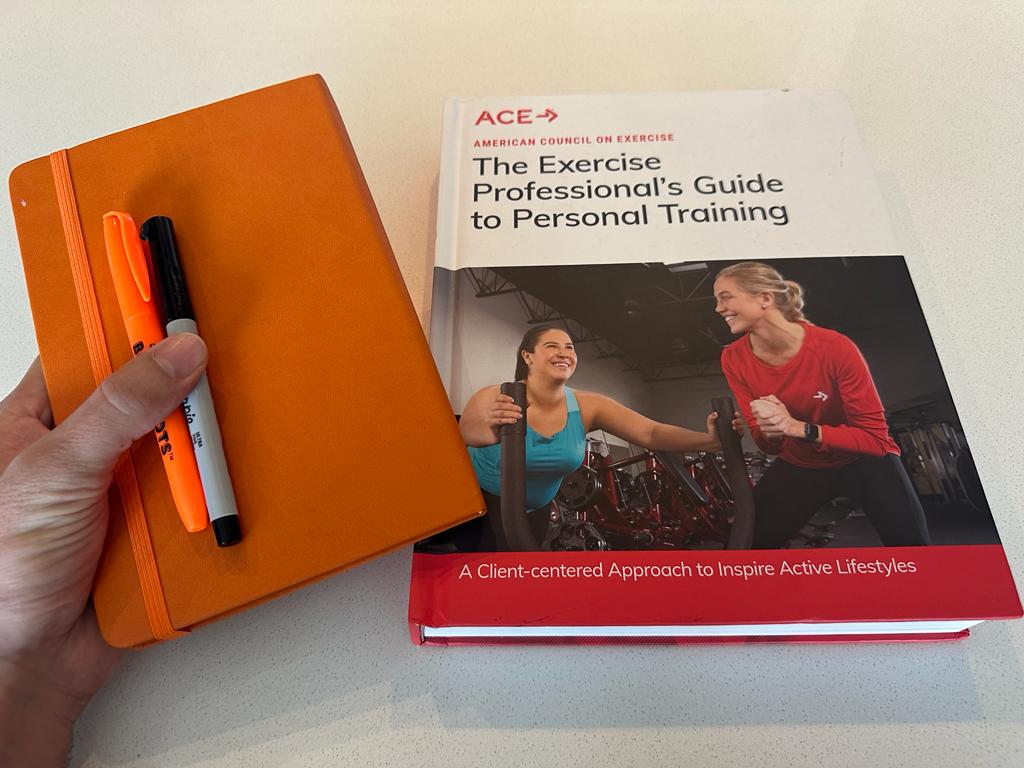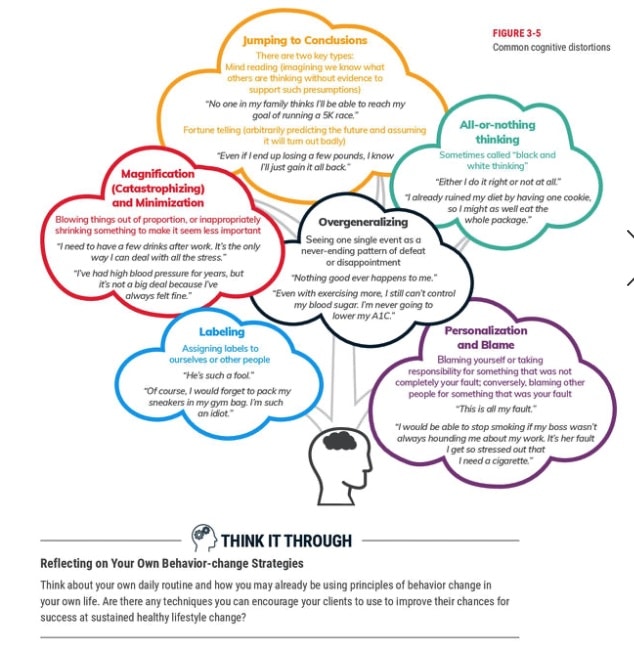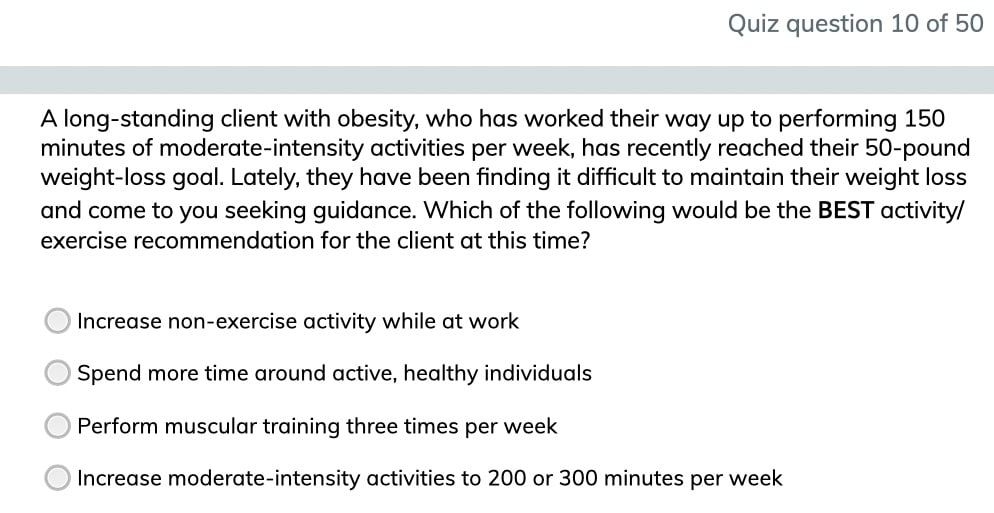 ACE requires 2.0 continuing education credits every two years, which equates to 20 hours of contact.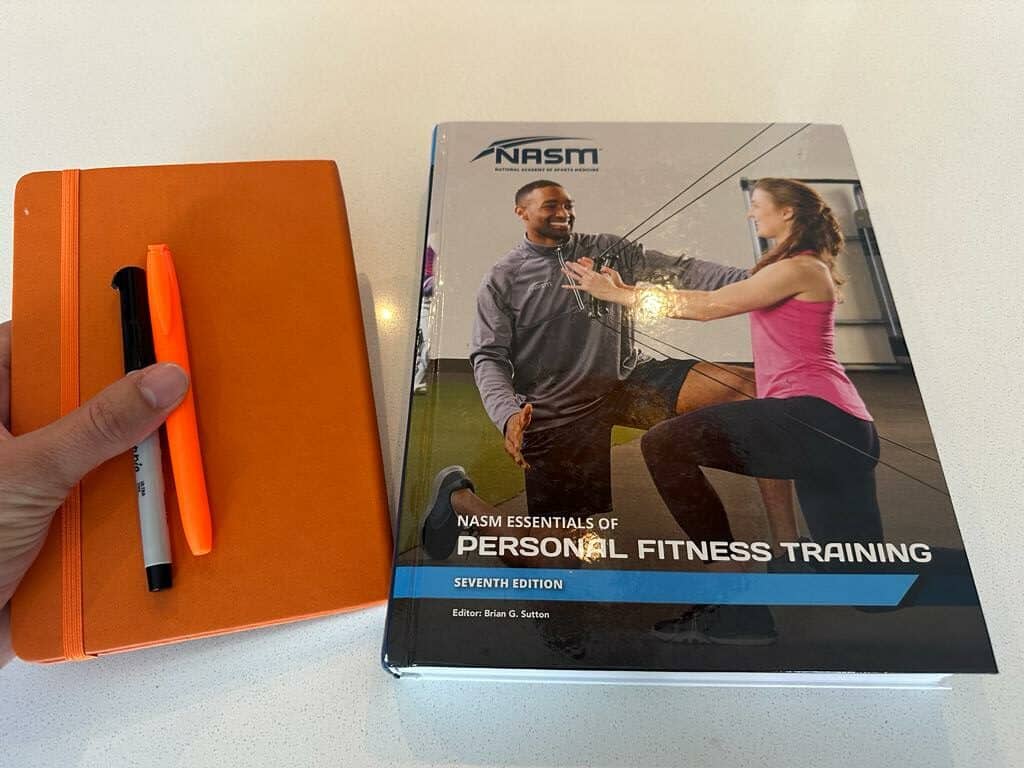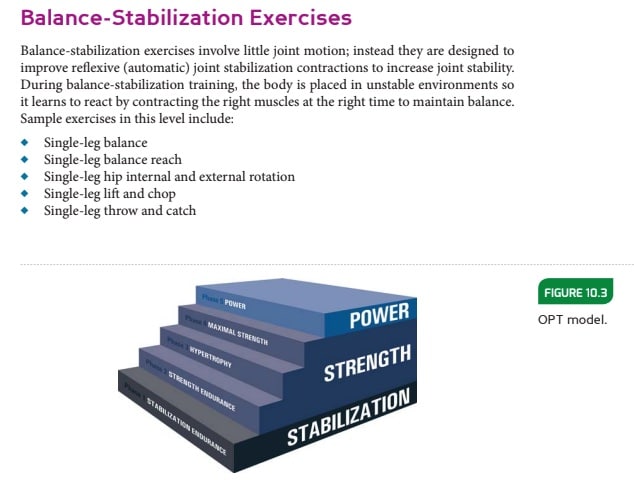 Exclusive TA Offers



Most Popular Cert

Great Option

Best Cert for you?

Good Option

Good Option

Good Option

If you plan to get certified with one of the best personal trainer certifications, you will end up paying anywhere from $800-$1200 by the time you purchase the CPT package, textbook, exam registration, and whatever additional study materials you need.
While this might sound expensive for a single certification, you can frequently find great deals on bundled certification packages that include nutrition certifications or specialties, such as group fitness certifications on top of the personal training certification.
In fact, stacking a nutrition certification on top of your CPT certification is a great way to both save money on each individual cert and kick start your career in the fitness industry.
After all, physical training is just one aspect of getting results in the gym. You need to address nutrition as well, and the combination of nutrition with your personal training certification lets you offer more services, deliver better results, and ultimately make more money as a personal trainer.
The good news is that two of the top fitness certification organizations offer the best deals in the industry.
The ISSA offers buy-one-get-one-free on the ISSA CPT and Nutrition Coach for a total of just $828 or $69 per month over 12 months.
NASM frequently runs discounts on the NASM CPT and CNC as well, so if that is the organization you want to pick, you can check the NASM website for current deals.
If NASM is running a discount, it's tough to pass up.
Exclusive TA Offers



Most Popular Cert

Great Option

Best Cert for you?

Good Option

Good Option

Good Option

Frequently Asked Questions (FAQ)
What do I need to provide to take certified personal trainer exams?
All CPT exams require CPR/AED certification along with a High School diploma or equivalency.
What is the cheapest personal training certification?
The NCSF is technically the cheapest CPT since you can purchase the exam for around $300. However, if you are thinking long-term, it's worth considering the deals you can get through the more respected organizations such as NASM, ISSA, and ACE.
Why pick a CPT (Certified Personal Training) certification?
If you want to work as a personal trainer, you don't legally need a certification, but it's recommended and if you want to work at a gym, most places will require some sort of trainer certification.
What is the easiest personal trainer cert to get?
The NCCA accreditation is the gold standard in the fitness industry and most NCCA accredited fitness certifications will be of similar difficulty. NASM, ACE, ISSA, NCSF, and NSCA all have roughly the same pass rate.
What is the hardest personal trainer certification?
Many consider NASM and NSCA to be the hardest mainstream certifications. However, most NCCA accredited certifications require similar levels of preparation, so it really just depends on your ability to study the material as far as how easy you will find the exam.
One of these organizations is the right one for you, but you have to make that decision. When you consider the prices of each CPT certification and the type of information you want to learn to start off your fitness career, pick the best option for you.