Scheduling the Exam
Note to candidates: Keep the receipt you get at the end of this process, you will need both the receipt and a photo ID with you when you take the exam.
1. Open the Email from SMT Notice titled TA Certified Personal Trainer (TA-CPT) Pre-registration Letter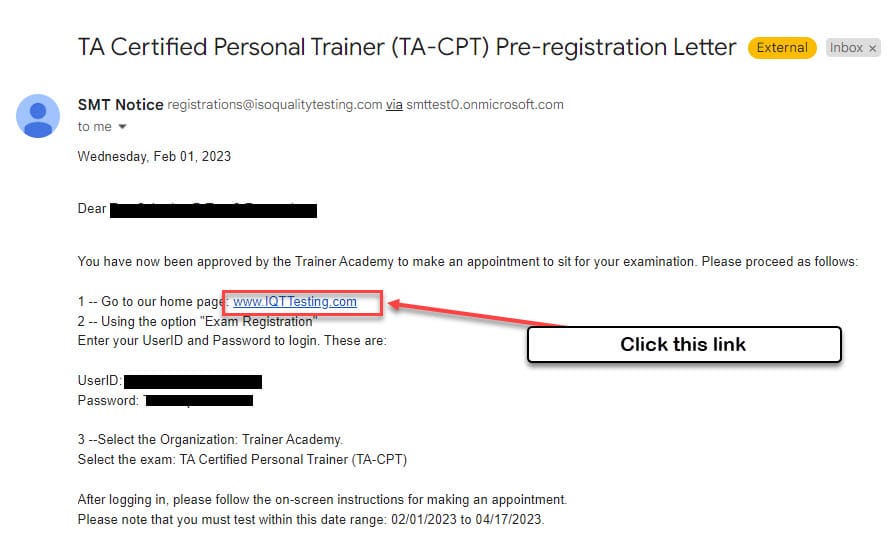 2. Click "Schedule/Reschedule an Exam"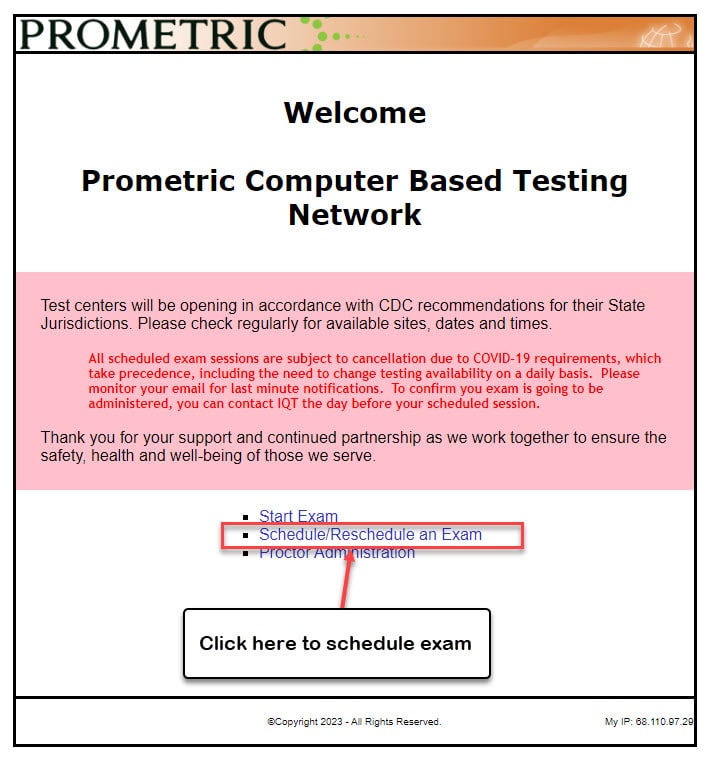 3. Enter Login Information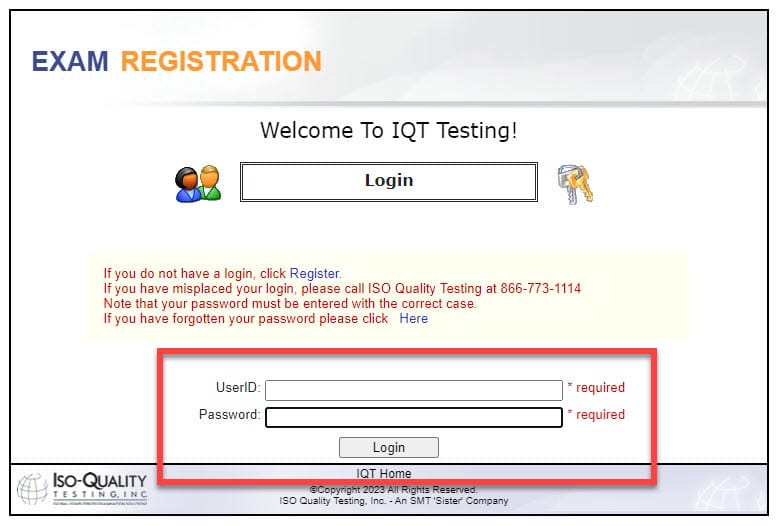 4. Select the Organization and Test – "Trainer Academy" – "TA Certified Personal Trainer"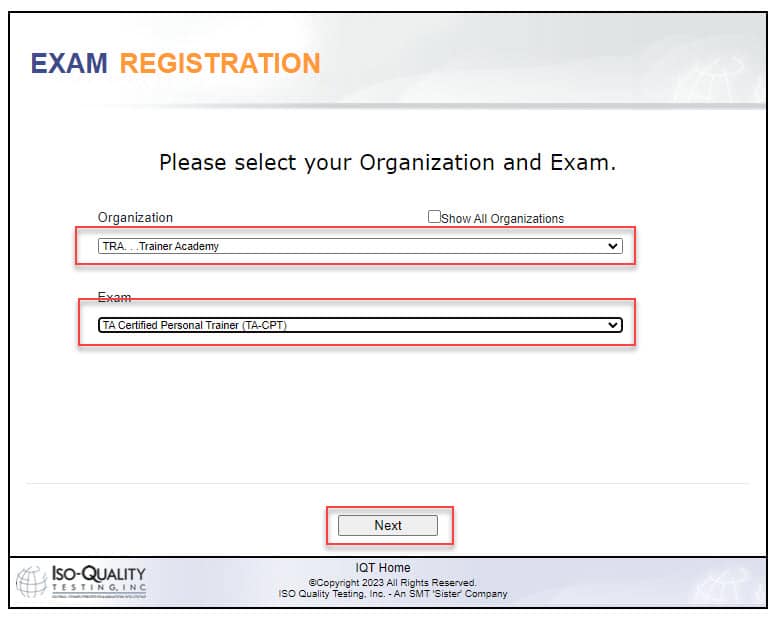 5. Verify or Update Your Candidate Profile Information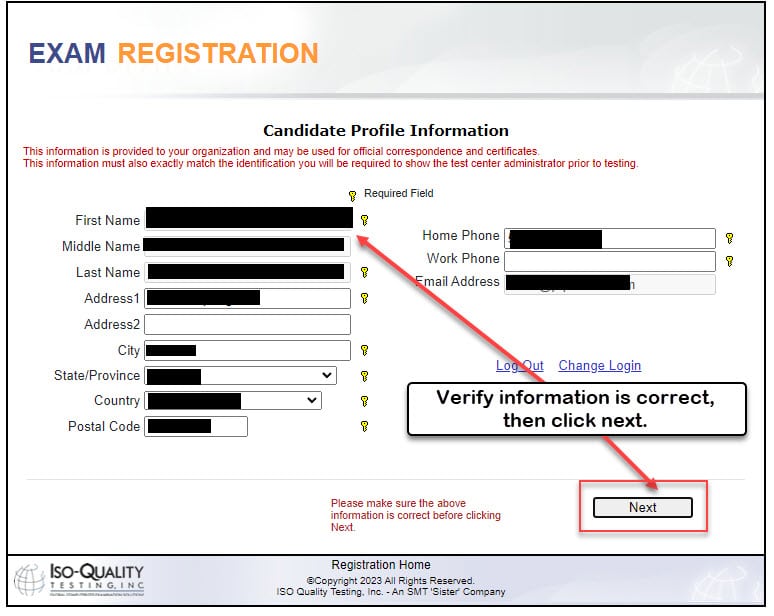 6. Enter Your Time Zone & Start Date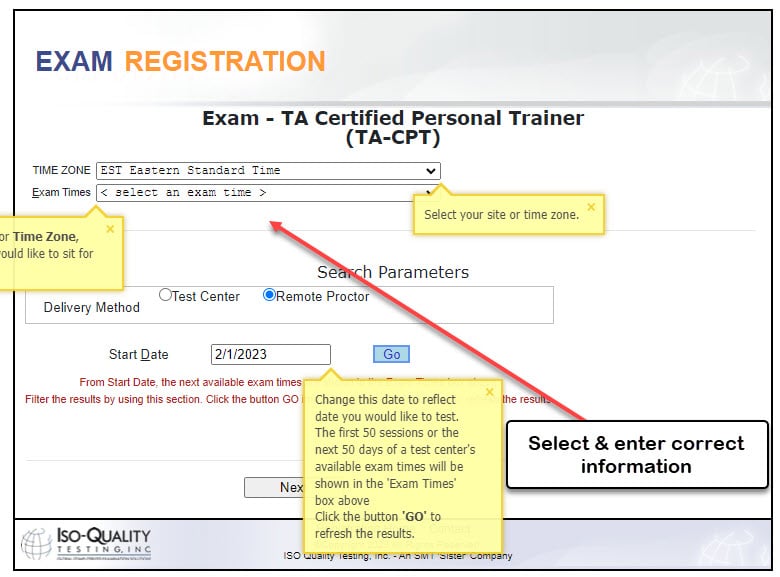 7. Confirm Registration Selections & Agree to IQT Agreement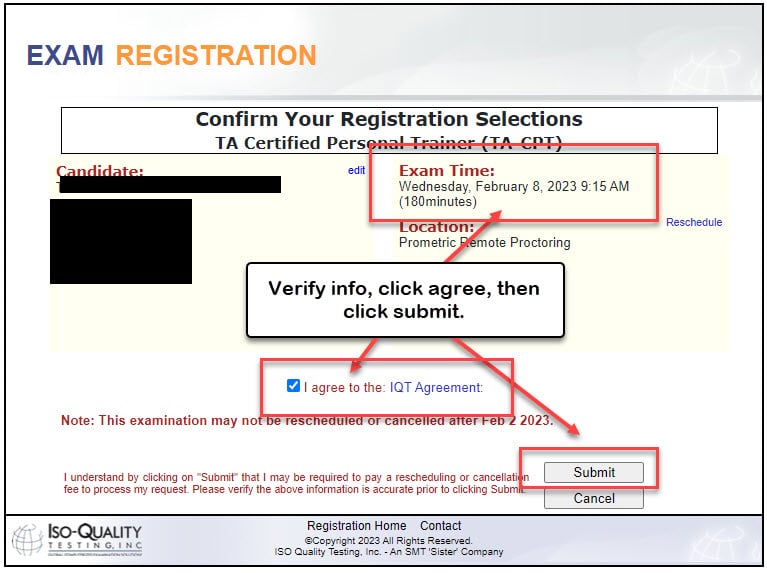 8. Confirm & Save Receipt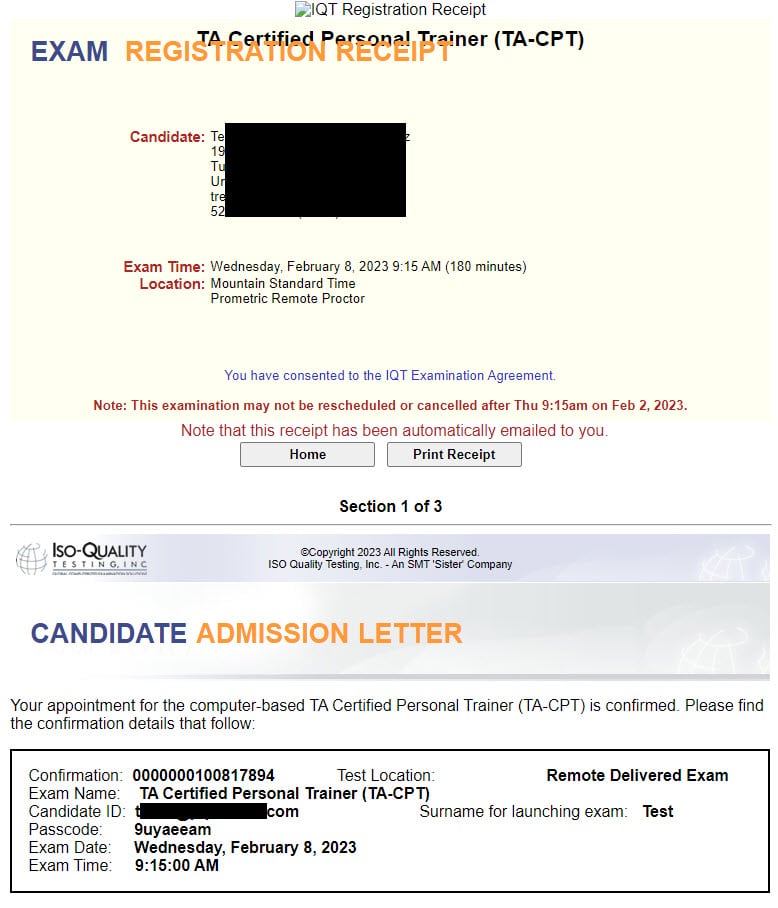 9. Confirm Email Receipt in Inbox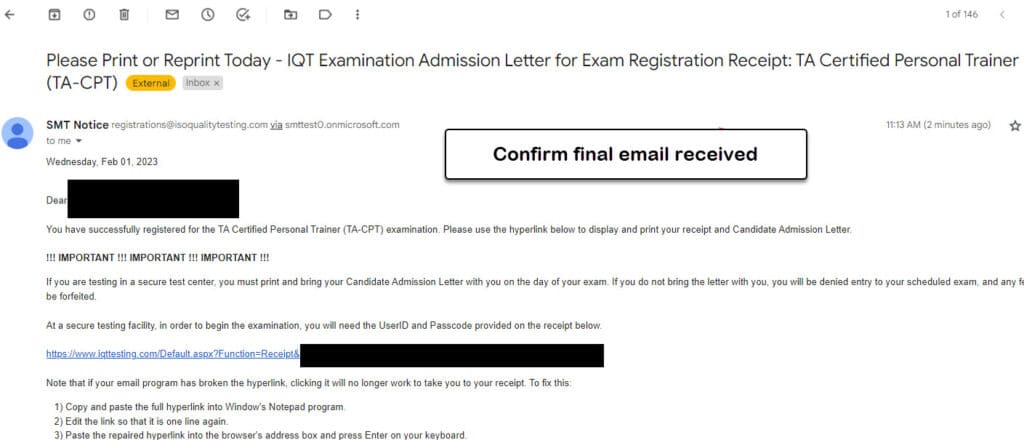 Reminder:
You need this receipt as well as a photo ID when you take the exam.
If you arrive at the test center without these items, you will not be able to take the exam.